Famous Celebrity Real-Life Bloopers
1. Jennifer Lawrence Falls Down A Lot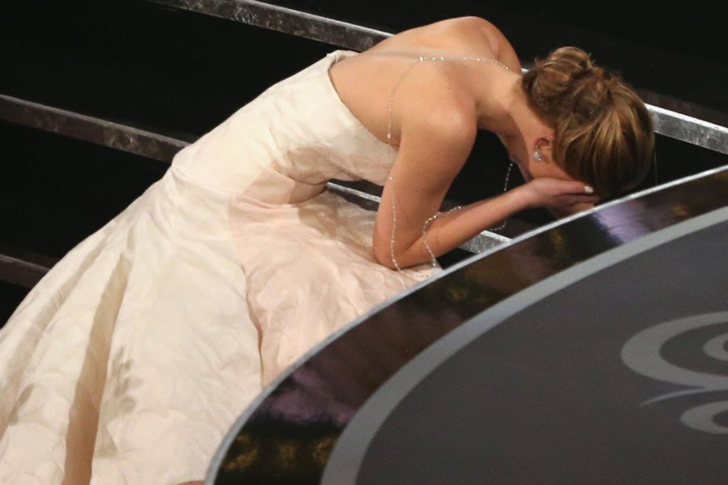 She's given credit for her status as a Hollywood "It Girl" yet she became more endearing for her ability to become so relatable to many. She can easily make jokes out of her clumsiness. There was even one year when she was able to get a front-row seat during the 2013 Academy Awards. That night, she won an award and as she went up the stage to accept her award for Best Actress, she tripped over her long gown. Naturally, Lawrence was able to shrug it off and share a laugh together with the spectators. The actress enjoys sharing her blunders confidently even on late-night talk shows.
2.Ariana Grande Licks A Donut
Back in 2015, a video of the actress turned pop star, Ariana Grande, surfaced online where she was seen hanging out with a friend at a doughnut shop. The home security camera at the store caught Grande goofing around while touching a pastry from the counter with her tongue. In the video, she was heard saying: "I hate Americans. I hate America." People felt offended with her behavior but Ariana, later on, issued a public apology which was not enough for some people to accept.
3.James Franco On Instagram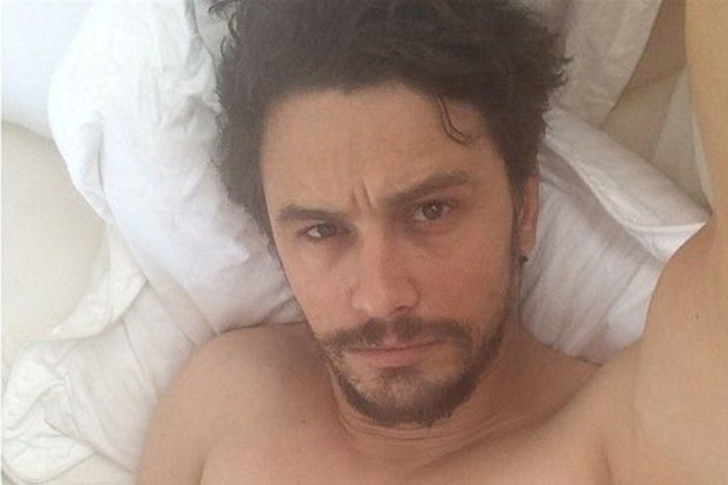 Actor James Franco made headlines after posing with a 17-year-old Scottish fan who was identified as "Lucy," who posted the Instagram video for the whole world to see. Their conversation was seen in public and Franco left a comment asking if the two can meet up. Lucy posted her texts and direct messages from Franco online. Initially, the actor tried to deny the allegations but later on admitted to it as he called the event "tricky." Coincidentally, when news spread out, the actor was still promoting his film, Palo Alto where he played a soccer coach who engages in a relationship with a teenage girl. Seems like taking online classes isn't safe with James Franco around.
4.Lena Dunham Says Something Stupid
Girls show-runner and creator, Lena Dunham, is known for her many controversial statements that stir up conversations around the entertainment industry. Back in 2014, the writer talked about how much she wanted an abortion. She later called it a "distasteful joke" from a "delusional persona." Dunham got people talking again during a graceless interview with Amy Schumer back in 2016 where she made racially insensitive comments regarding football player Odell Beckham Jr.
5.Zac Efron At The Lorax Premiere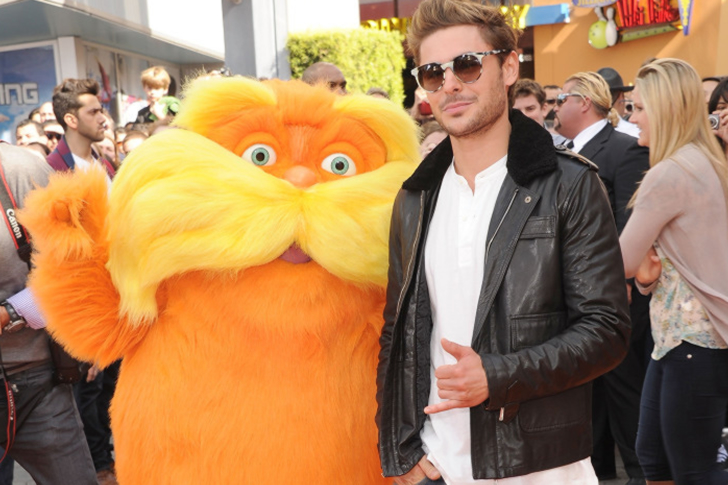 Celebrities are known for struggling to avoid wardrobe malfunctions while on the red carpet. In 2016, this was exactly the case with Zac Efron during the premiere of The Lorax, an animated film based on a Dr. Suess book. He voiced the character, Ted, in the film. Efron innocently placed his hand inside his pocket and then a condom fell when he took it out. The condom landed on the ground and this instantly gained some media buzz since the movie was for a very young audience. The actor gracefully brushed it off and was delighted to promote a safe sex message.
6.Billy Bush And Donald Trump's "Locker Room" Talk
Donald Trump's closed conversation with news correspondent, Billy Bush, was secretly recorded in 2005. The number of offensive remarks shared by Trump was all heard on tape. Billy Bush then provoked him a little. During the end of Trump's presidential campaign in 2016, it was said that an NBC staffer spread a copy of the recording leading to Bush's termination in the network. According to several news outlets, it may or may not have been a ploy from the network, although the main aim was to sabotage Trump's chances of gaining a seat at the White House. It was obvious enough that Trump's fancy degree didn't really help him out in terms of competence.
7.Robin Thicke Gets Handsy
Robin Thicke's hit single from 2013, "Blurred Lines," received some degree of scrutiny from both the public and the media for its raunchy message of rape culture. The musician's speedy success probably made him a little too cocky since he was even caught grabbing a fan from behind while they were snapping a photo together. Regardless of all the backlash and bad rep, the actor's then-wife, Paula Patton, was always there to cheer him on until their eventual split in 2014. In an attempt to win her back, Thicke immediately released an album titled Paula. In the end, the gesture didn't work on Paula.
8.Madonna's Cape Fell
Music legend Madonna is respected as a seasoned performer so accidents on stage can happen from time to time. One of the most popular mishaps happened during the BRIT Awards back in 2015. During her performance, a dancer ripped off her cape causing her to fall backward and off the stage. Madonna then continued with her number. In an interview, the singer revealed that the cape was a little too tight which caused the odd moment. But she reassured her fans that everything was alright. This diva takes performance to a whole different degree.