Celebrities And Their Expensive Cars
1. Paris Hilton — $285,000 Custom Bentley GT Continental
Paris Hilton got herself a custom-made Bentley Continental GT, and the hotel heiress made sure her cruiser was sparkly enough to her liking. Hilton's Bentley was valued at $285,000. The car's dashboard is diamond-encrusted. Everything in the vehicle is pink, including the interiors, grille, exterior, and wheels. This was a Christmas gift to herself back in 2008. She shared, "I've always like, "Oh, I wish I had a car like this one day," so I think it just comes from being a fan of Barbie for so long."
2.David Beckham — $407,000 Rolls-Royce Phantom Drophead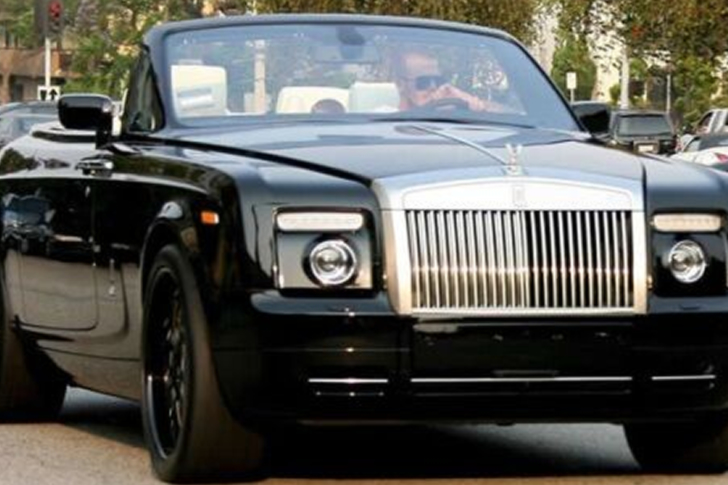 Football sensation, David Beckham is often seen cruising around sunny Beverly Hills along with his three sons in his swanky customized Rolls-Royce Phantom Drophead. He had his number "23" embroidered on the car seats. The car also has color-matched exterior trims and custom-built 24" Savini Forged wheels. It took him a whopping $407,000 to have this sweet ride made. Now we know where all David's investment money goes these days.
3.Kim Kardashian — $186,925 Ferrari F430
Reality TV royalty, Kim Kardashian, raked in a lot of cash–enough to get herself the finest cars on the planet. She is known for riding around town with her fancy Bentley Continental, yet it seems like she wanted to give in to her need for speed and decided to snag a speedy $186,925 Ferrari. The car was designed by Maserati and it runs on a 4.3 liter engine. The details of this pricey automobile are from Ferrari, and according to Ferrari, this car's chassis is made of Alcoa Aluminum. With her rise to fame, it seems like Kim's credit cards needed to get acquainted with sports cars, too.
4.P. Diddy – $360,000 Maybach
Recording artist P. Diddy got his son, Justin Dior Combs, a brand spanking new Maybach for his 16th birthday. The lavish gift reveal was even featured in MTV's "My Super Sweet Sixteen." At the time when his dad got him the car, Justin was still learning how to drive, so in addition to the fancy set of wheels, he also got a driver to go along with it. P. Diddy also handed his son $10,000, which was donated to a charity fund put up by musician Wyclef Jean. Being the hip-hop star that he is, P. Diddy is not immune to the charms of luxurious cars since most of his colleagues in the industry, like Jay-Z and Russel Simmons, are, to a huge degree, known to be proud owners of luxury cars as well.
5.Missy Eliot — $294,950 Aston Martin V12 Vanquish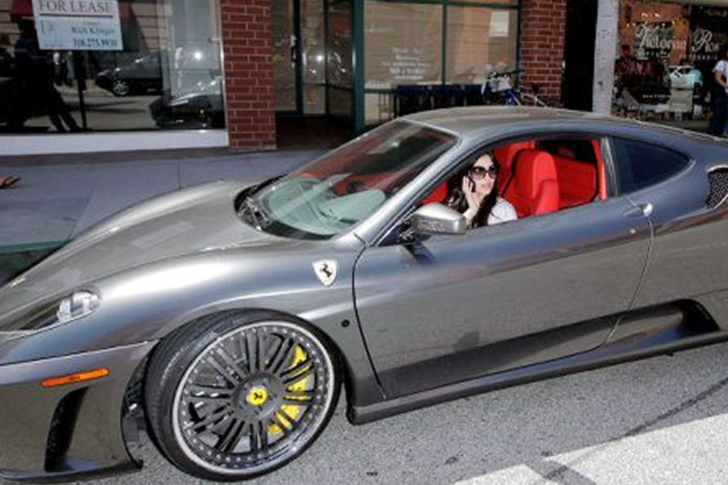 It seems like rap icon Missy Elliot and James Bond have, to some degree, the same taste in cars. Elliot's Aston Martin V12 Vanquish was also the model of car driven by Pierce Brosnan's 007 character in the film Die Another Day. The musician has a penchant for swanky cars. She owns a Rolls-Royce Phantom, a purple Lamborghini Diablo, and a Spyker C8 Spyder, in addition to eleven other different rides. The degree of cool between these two is fitting for this type of ride.
6.Queen Latifah — $370,000 Rolls-Royce Phantom Drophead Coupé
Queen Latifah's Mercedes-Benz S63 was actually stolen from an Atlanta gas station back in 2016. The vehicle was then found with minimal damages to the back rim. The thief also left some trash inside. After the incident, the diva then upgraded to a Rolls-Royce Phantom Drophead Coupé, which is three times more costly than her old car. Rolls-Royce is a brand of luxury cars. This means that no two cars are alike. The celebrity's one-of-a-kind ride is low-slung, has a shiny silver paint job, and a convertible top with a signature Rolls-Royce grill. She was seen taking this vehicle for a spin around Hollywood with Fetty Wap playing in her fancy sound system.
7.Nicholas Cage — Ferrari Enzo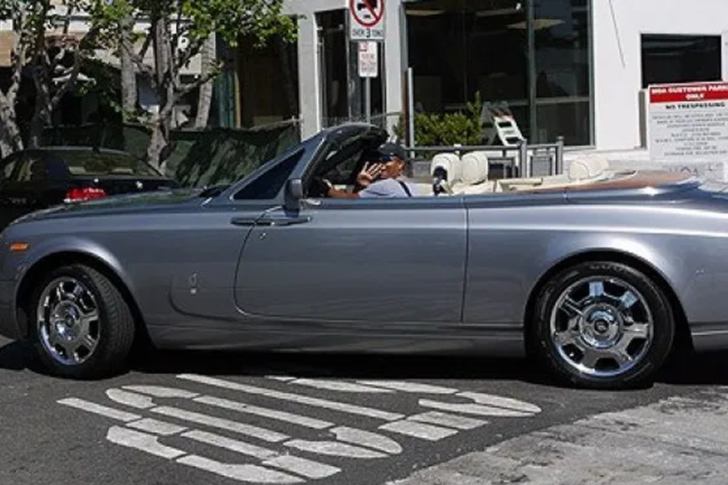 Nicholas Cage is one of the world's wealthiest actors. Thanks to his acting chops and big paychecks, Cage can also afford to get his own array of expensive cars. Indeed, he is a proud owner of a Ferrari Enzo. This car really suits the actor's unique and show-stopping attitude since the car has huge doors and flashy curves.
8.Kanye West — Lamborghini Aventador
Celebrities really take birthday presents up a notch and they do so by splurging on the most expensive gifts. When Kanye West and Kim Kardashian started dating, Kim got her man a speedy Lamborghini Aventador as a birthday present. Unfortunately the electricity in Kardashian's gates damaged the car's exterior as it was closing.
9.Jay-Z — $8 Million Maybach Exelero
Hip-hop star, Jay-Z, is known for his upfront personality. The famous music icon and businessman has maintained his place as one of the world's wealthiest entertainers for years and he has just the car to prove it. His Maybach Exelero retails for $8 million. Through his music, Jay-Z can be heard boasting about his riches and his love for the finer things in life. The car has been featured in Jay-Z's music video "Lost One." No lawyer can ever sue Jay-Z for his swag and knack for bragging.