Funny Times People Thought They Were With Real Celebrities
1.Mindy Kaling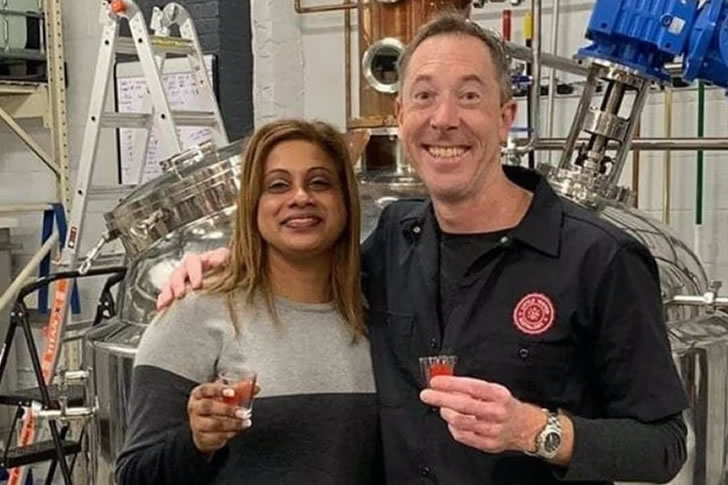 Imagine meeting author, actress, writer, and overall funny gal, Mindy Kaling! She just never seems to run out of laughing gas. Running into her surely is a dream come true, especially when you meet this talented lady at your company's distillery. Take a photo and post it online for the whole world to rave about. Unfortunately, for this dude, it caused a very infamous, very odd, celeb mix-up–but we're here for it nonetheless!
2.Mike Tyson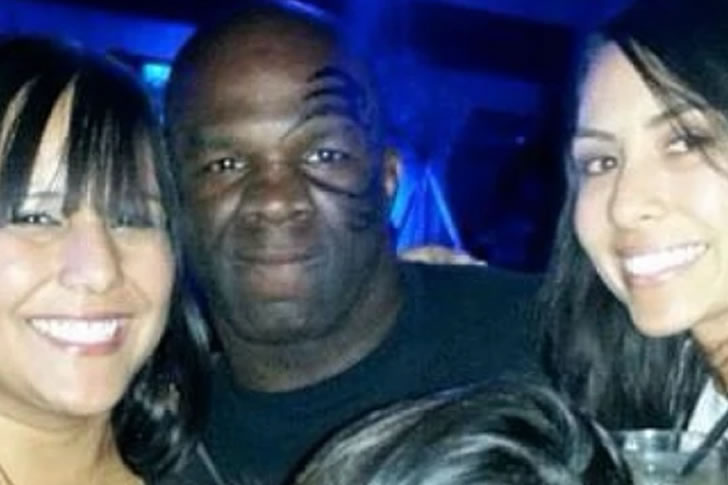 Stu from The Hangover and fighting legend, Mike Tyson have one thing in common. They are given credit as possibly the only two people in this world who prance around with a humongous tribal tattoo etched on their faces. This sighting seemed to be the only thing these girls were excited about when they finally got to see one of them.
3.Kanye West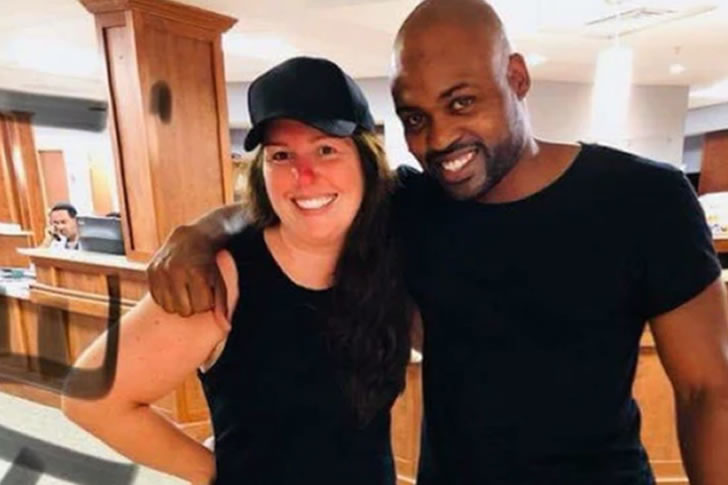 We have to be honest, there are only a handful of individuals who love Kanye more than Kanye. This fan right here is obviously the exception to that rule. She wrote, "Kanye was in the house!" He enthusiastically posted it on Facebook. The lady even got this look alike's name written on her pretty polaroid. Let's just hope it's not a permanent pen. That'd be a total waste of fangirl investments.
4.Macklemore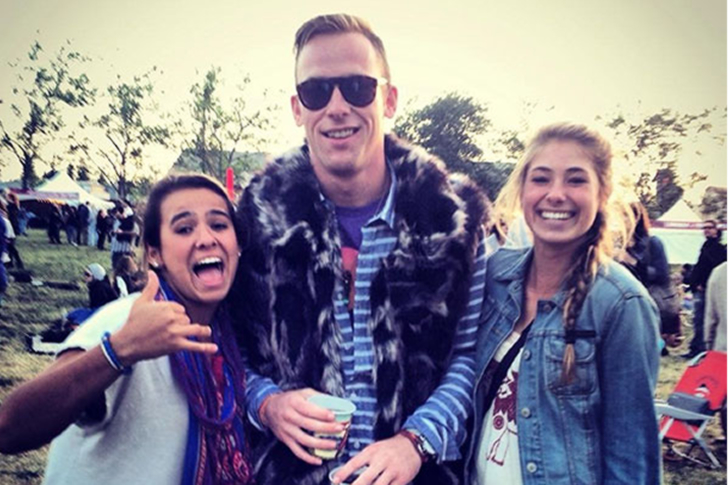 When this rapper isn't poppin' tags, showing off his credit cards and going around town to a thrift shop, one can spot this style icon flexing his latest steals at tailgates filled with friendly neighborhood college girls. This scenario seems too good to be true because it totally is. Sorry to break it to you, ladies. It looks like you've just been pranked by what seems to be another frat boy.
5.Chuck Norris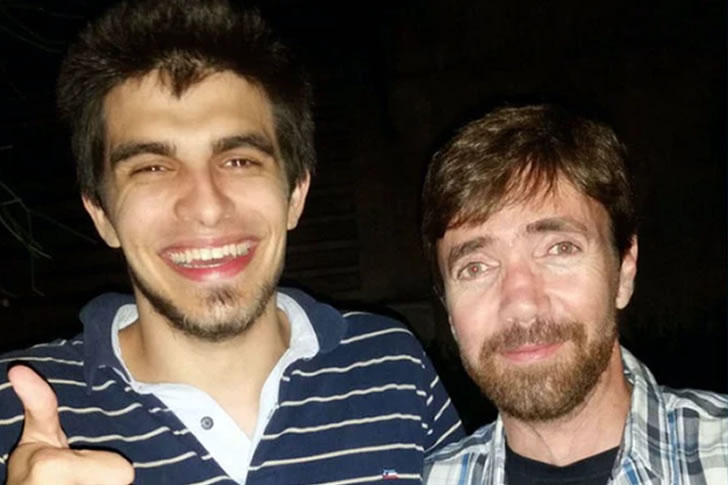 This enthusiastic fan shared a snap with a caption saying "I was like, Wtf is Chuck Norris doing in a Brazilian nightclub?" The fighting champ surely made this fan's night while sharing his adventures. We know how this awkward run-in will pan out. Let's just hope no one will hire a lawyer for this case of mistaken identity.
6. Hugh Hefner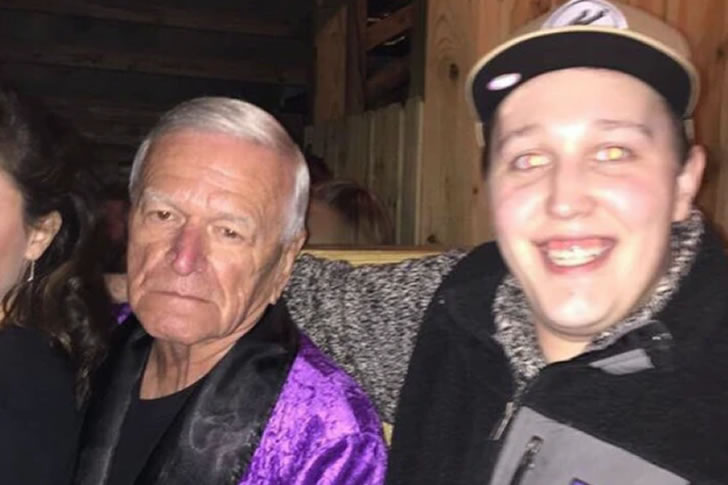 Those who barely recognize the late playboy extraordinaire, Hugh Hefner, might have some difficulty telling him apart from a sea of purple pajama-clad party goers. This eager beaver of a fan can give you a hand with that. Let's just hope Playboy fans won't wrestle with Hefner's home security.
7.Danny DeVito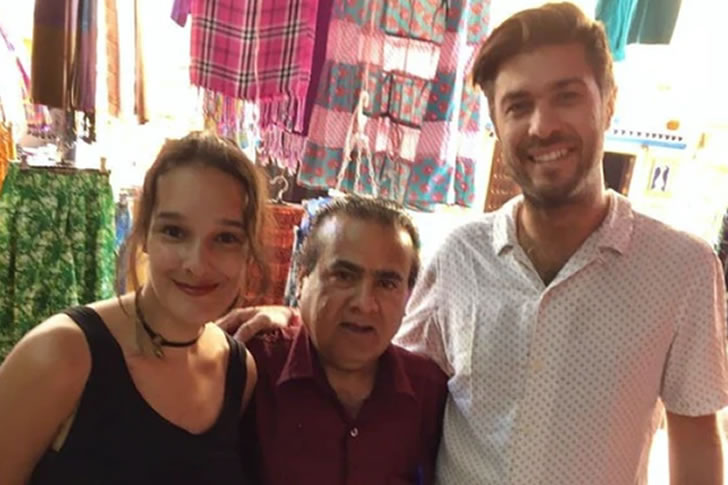 Back in his heyday, actor Danny DeVito was a small-sized wonder who we can credit for providing us with laughter on both our TV screens and movie screens. He captivated our hearts playing the dad to a cute whiz kid who had telepathic powers in Matilda. His adventures took him to exotic Mexico, giving excited fans this stellar photo as a souvenir.
8.Tom Cruise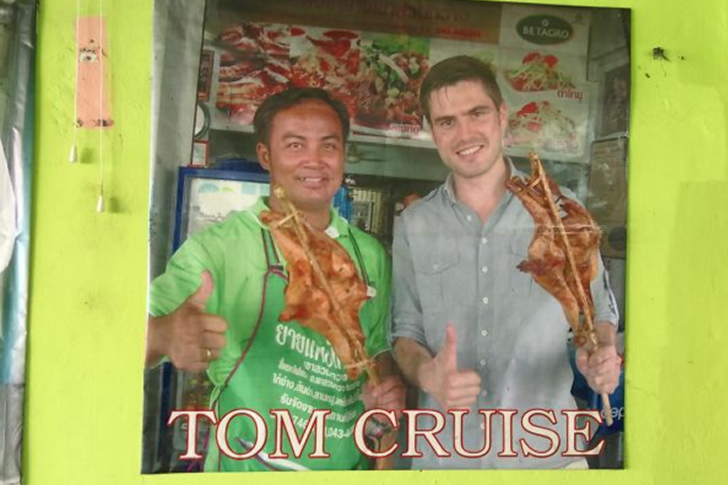 In a small chicken shop in North Eastern Thailand, a man pretended to be Top Gun actor Tom Cruise and is now remembered there for life.The mischievous prankster took advantage of the fact that the locals were completely oblivious to the fact that he is absolutely not the A-list celebrity. The caption underneath the souvenir shot of the impersonator and the shop attendant was captioned "Tom Cruise" just in case customers fail to recognize him. The man deserves some credit, at least, for being a comical genius.
9. Ken Jeong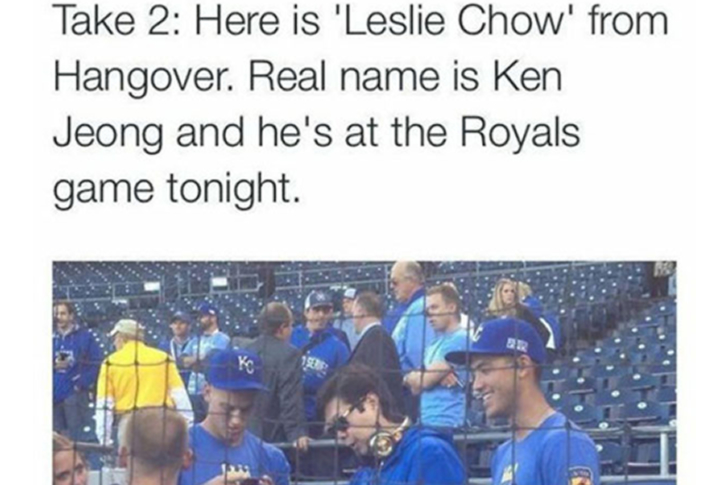 A Royals fan tweeted a sneaky snapshot of a Kim Jeong look-alike during game day. There were even some fans who flocked to catch a glimpse of the man who they thought was the comedian. The fan then posted the picture on Twitter with a caption, "Take 2: Here is Leslie Chow from Hangover. Real name is Ken Jeong and he's at the Royals game tonight." Funnily enough, the actor saw the tweet and sent a reply saying, "#notme" It's lucky that the hilarious actor had enough funny gas to post such a witty clap back.
10. Oprah Winfrey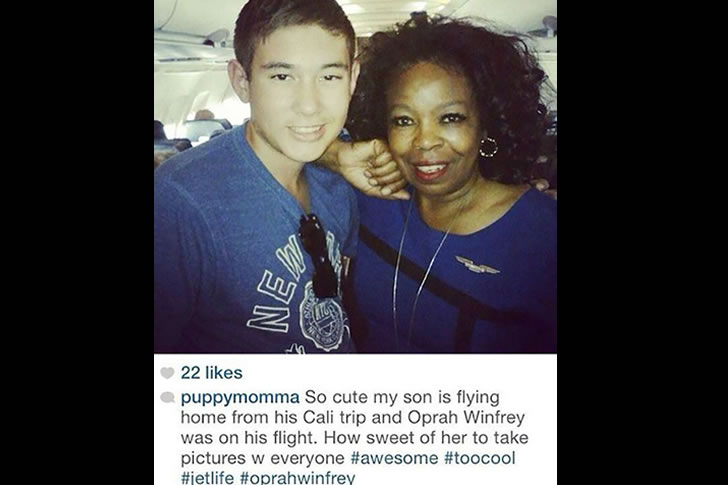 A lady shared a fan photo with her son and what appears to be someone who looks like talk show host and media mogul, Oprah Winfrey. Later on, it was identified that the flight attendant in the photo is actually Caroline Hodge, who hails from a small town in North Carolina. Her resemblance to the superstar is so uncanny that she even got herself a guest spot in the famous show back in 2004.