Hilarious Celebrity Tweets
1.Rita Ora asking for 100,000 retweets and got 1,000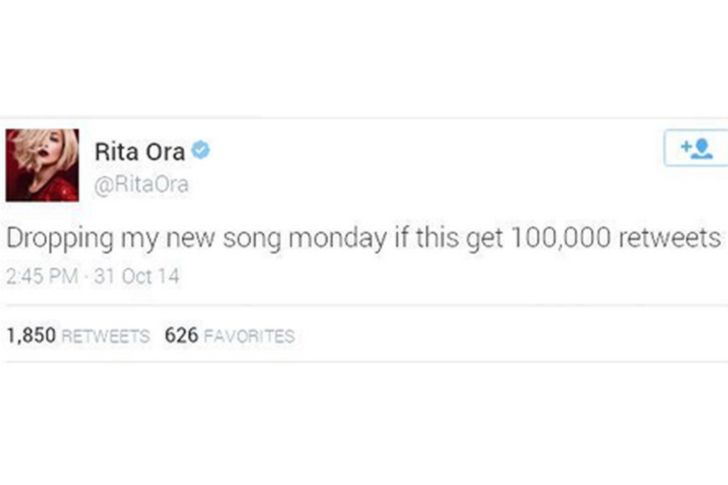 Rita Ora's Twitter promo fail in 2014. She promised to "drop her new beat" if she got 100,000 likes and her fans didn't deliver. Rita then, later on, claimed that she was hacked. Although Rita Ora played a big role in Iggy Azalea's hit single "Black Widow" and signed with Jay-Z's Roc Nation record label, she was still, to some degree, developing a fan base back then. Like other celebrities, Ora purchased a huge sum of almost 4 million followers on Twitter. News outlets have reported that the reason that the responses and reception were so dull was because the recording artist did not really have that many fans. She simply bought 1,366,326 of her followers.
2.Kim Kardashian's typo tweet to Armani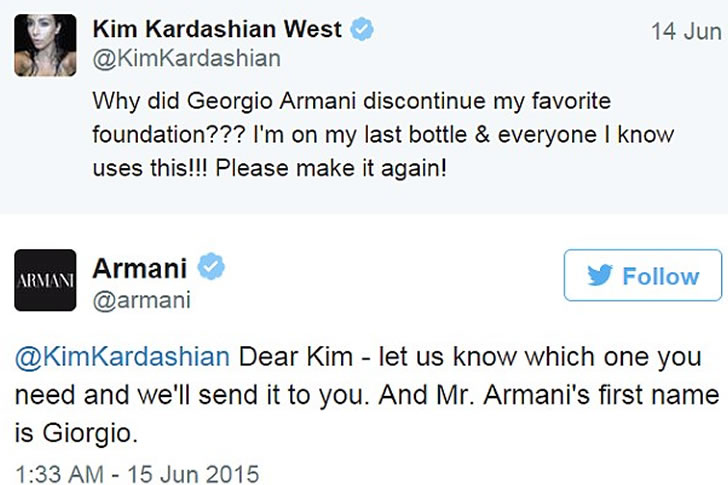 When Kim Kardashian's favorite foundation was discontinued, she immediately contacted the beauty brand asking why the company chose to discontinue the said foundation. She also sent out a plea to have the company manufacture it again. Armani PR was quick on their feet and promptly responded by confirming they'd be willing to send some products to Kim. The embarrassing thing, however, is that the team had to correct Kim's spelling of their founder's first name since she mistakenly called him "Georgio."
3.Lindsay Lohan Asking Obama to lower taxes for millionaires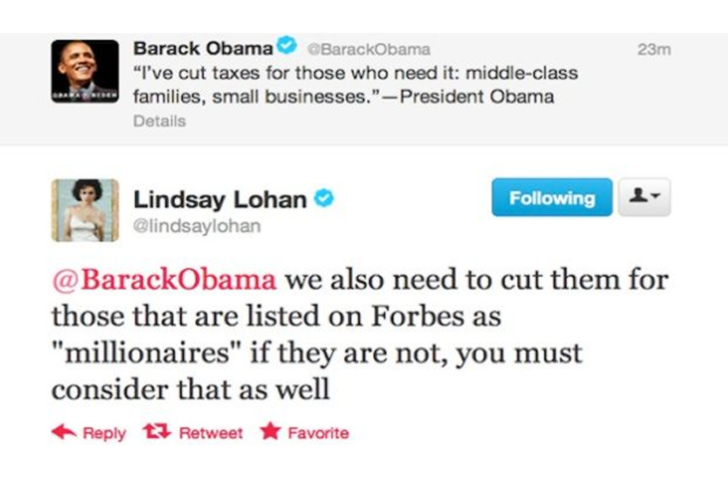 The public recoiled to Lindsay Lohan's Twitter plea to Obama requesting millionaires' taxes to be lowered. This tweet had the same effect on everyone when the actress suggested everyone should stay positive in order to make the hurricane stop faster.
4.Kanye West on abortion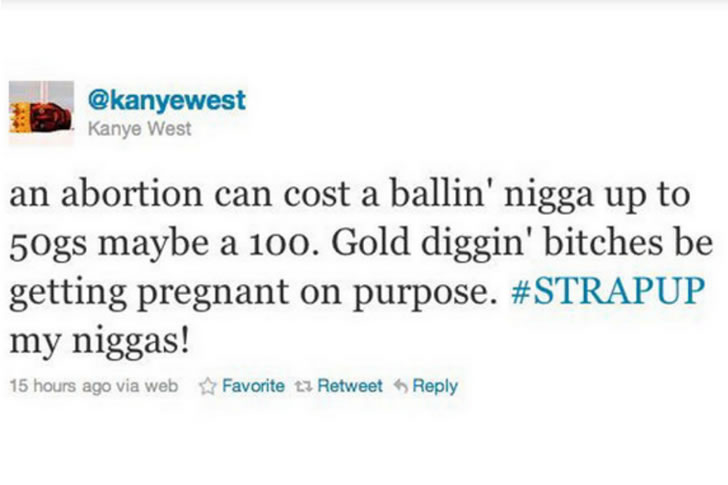 Kanye is known for his bizarre outbursts on Twitter. This particular one was downright regretful and insulting, to say the least. This time around, the rapper did not justify it by asserting that he was so moved by fonts. West better hire a moving company before making rounds around the world with that mouth of his.
5.The infamous Susan Boyle hashtag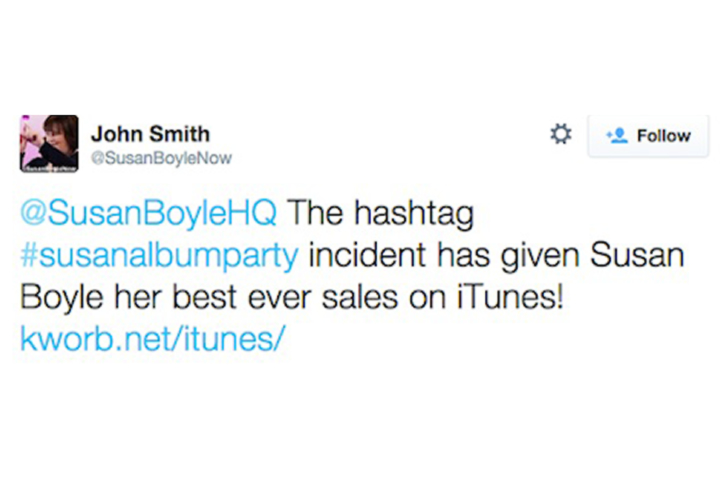 Thanks to Susan Boyle's PR mishap on Twitter, the innocent middle-aged crooner will be remembered for a raunchy hashtag that was meant to be used as a promotional stunt for an album launch party. The opera singer and Britain's Got Talent alum's hashtag was supposed to be read as #SusanAlbumParty, citizens of the internet were quick to read it as #SusAnalBumParty. Boyle must consider hiring an attorney before deciding on getting a PR manager.
6.Ed Miliband's typo about the death of 'Blackbusters' creator Bob Holness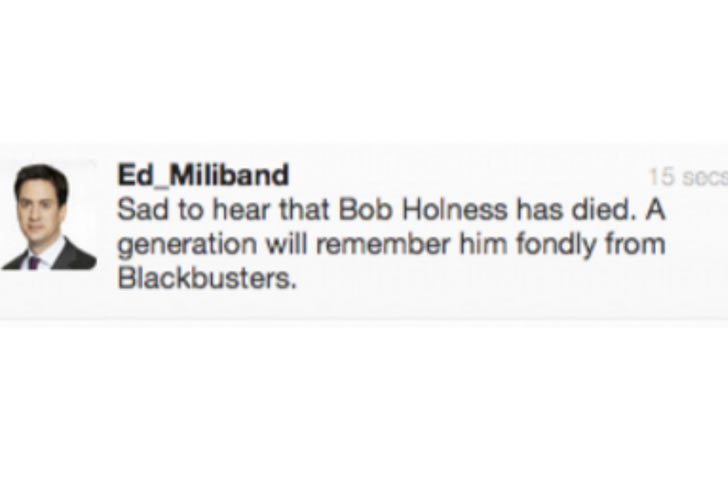 Back in 2012, the former Labour leader, Ed Miliband, made an embarrassing blunder on Twitter with a hapless typo. Miliband composed a tweet to honor and remember Bob Holness, the creator of what he called "Blackbuster."
7.Amanda Bynes' ugly rant targeting Rihanna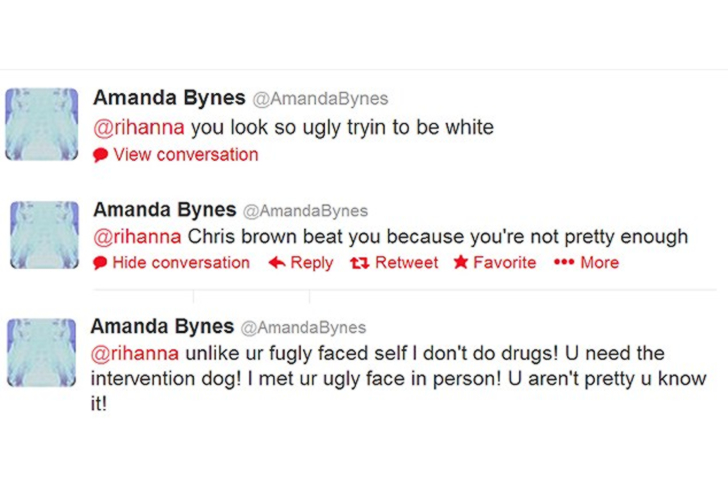 Known for her tweets that always turn into scandals, Amanda Bynes once composed a tweet that made her the talk of the town. Only this time, it involved another celebrity in the form of Rihanna. Bynes' infamous rant was targeted towards the pop icon's altercation with her then-boyfriend Chris Brown, claiming that Rihanna received the beating because she wasn't "pretty" enough. Byne's lawyer must have had a really hard time coming up with a good defense for this difficult client.
8. Kourtney Kardashian asking questions that she should have Googled instead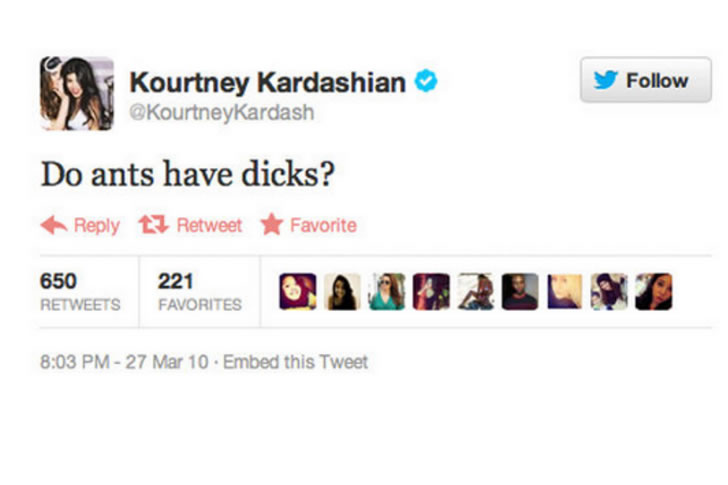 Back in 2010, Kourtney Kardashian crafted an iconic tweet asking a legitimately poignant question about insect anatomy. Most people think that this inquiry was better left answered by the Google search engine instead. But she deserves at least some credit to Kardashian for posting this light-hearted hypothesis.
9.50 Cents' offensive tweet about foreign brides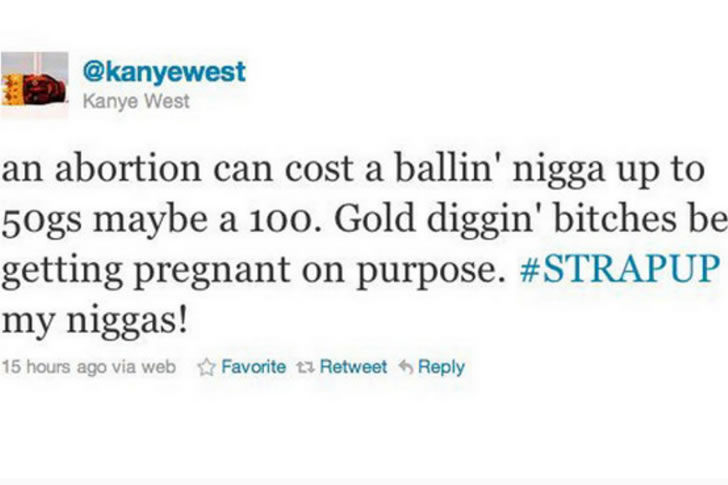 Rapper 50 Cent posted a tasteless joke about women from "third world countries." The insensitive tweet faced a lot of backlash from the internet because it offended everybody. This incident should really make us more mindful of what we post, comment, and tweet.
10.Ed Balls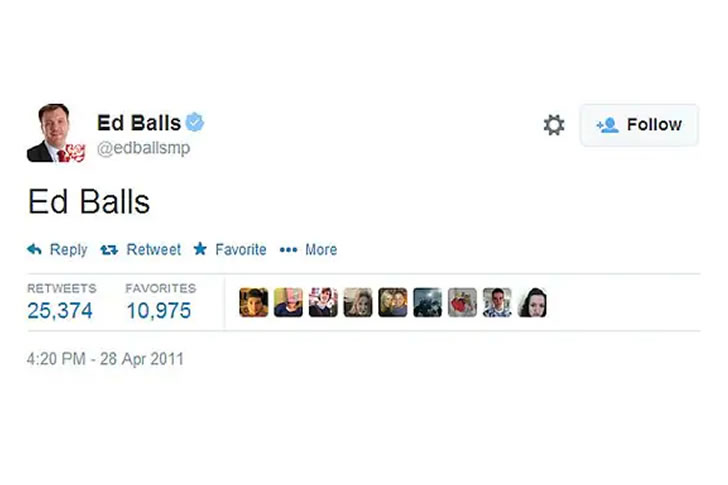 Labour politician, Ed Balls, attempted to search himself but accidentally tweeted his name for all his followers and all of Twitter to see way back in 2011. This lead to an internet phenomenon that spawned an unofficial holiday. Every April 28 is now known on the web as 'Ed Balls Day.'
11.Charlie Sheen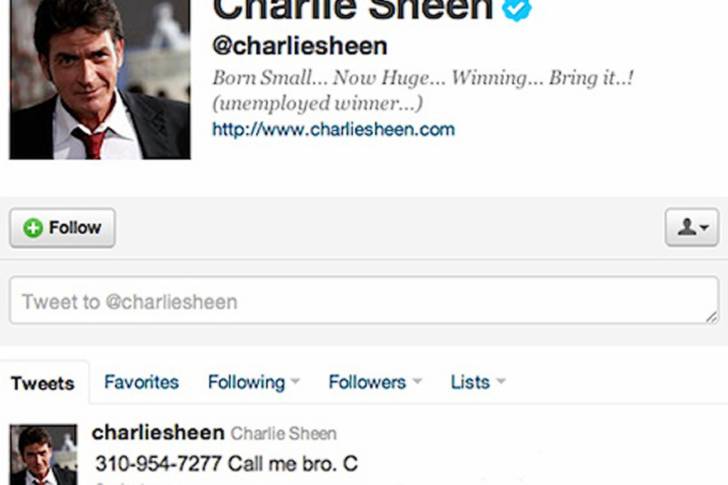 Actor Charlie Sheen accidentally posted his phone number on Twitter and the whole world saw it. The post was supposed to be sent as a direct message to pop star Justin Bieber. Let's just hope Sheen's home security is tight enough for prank callers.
12.Sarah Palin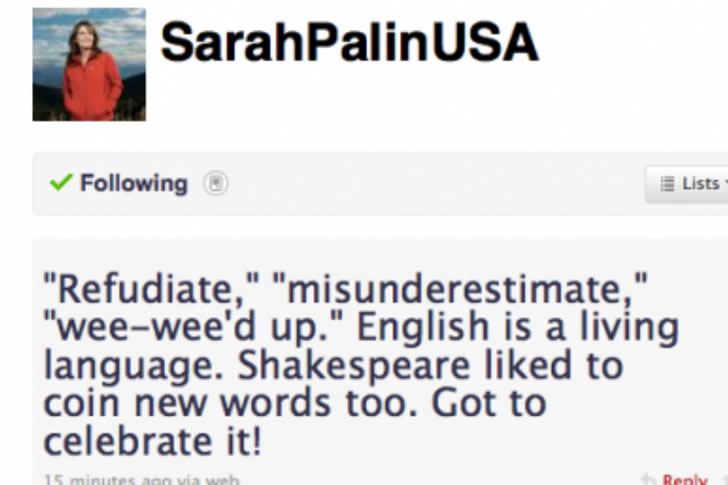 Sarah Palin almost compared herself to William Shakespeare with a tweet containing the word 'refudgiate' (a word she completely made up). Palin then deleted the tweet and later on corrected herself saying she wanted to use the word 'refute' instead. Her tweet sent shock waves around Twitter and birthed popular #ShakesPalin which became a trending topic on Twitter. Clearly, it doesn't really take a degree in literature to be a trending topic on Twitter