Odd Things Seen In Costco
$550 Legs Of Jamon De Bellota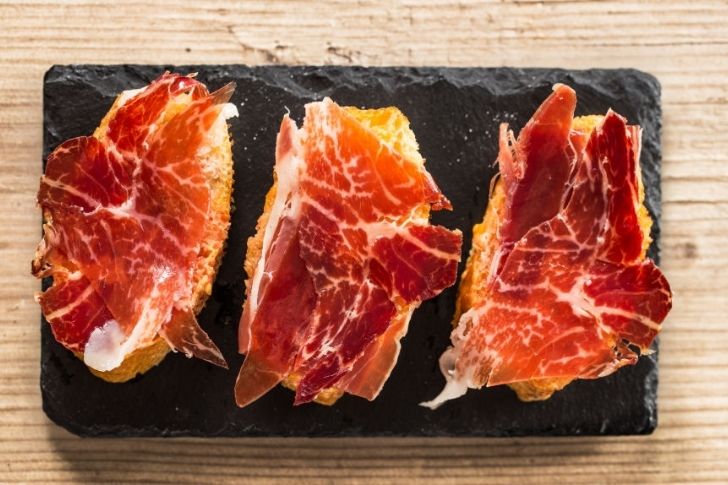 A good indicator of finding out if you've crossed the line of ridiculousness is when you see a food item with its own stand. When someone shells out over $550 for a 16.5-pound leg of ham, it seems to be so extra. This extremely pricey pork leg isn't just your average spiral cut honey-baked Easter ham. It is a one-of-a-kind and precious Jamon de Bellota, which is pretty much on the heavy side too. It has similarities to the average serrano ham that any other regular shopper has availed before. So it's fitting to say that the Bellota fam must have something super special to be a prized butchery good. The feeds they let their special breeds of pig consume, as well as its fancy origin, places the Jamon de Ballota to a different degree of ham royalty.
Wedding Cakes Made Of Cheese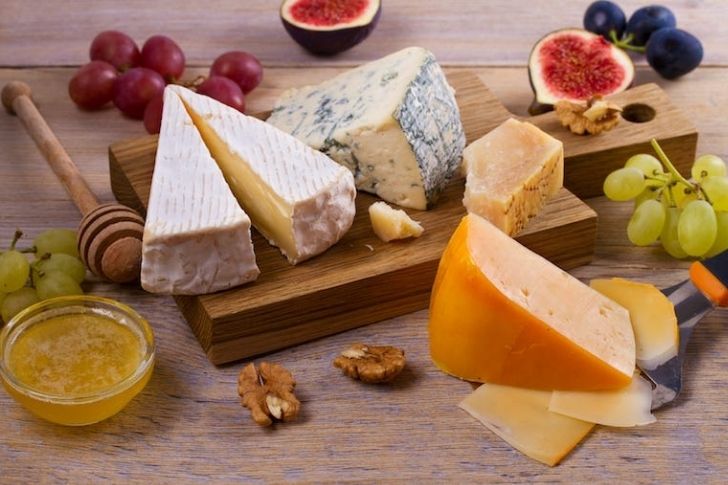 Modern-day brides are really into what's unique. They'll practically take anything that can set them apart from all the other wedding planners. For a bride who's not into the regular old fondant-covered white wedding cake, maybe Costco's five-tier cheesecake would sound like a better idea. Now, it's not the cake with the standard ingredients like sugar, cream cheese, and eggs. It's an actual 24-pound cake made of layers of heavy cheese stacked on top of each other. Sid Wainer & Son is given credit for coming up with this odd masterpiece. The cake has a delectable range of flavors that will make anyone make a happy dance for its deliciousness. The layers consist of Danish Blue, Tuscan Sheep's Cheese, White Angelique Triple Cream Brie, and Red Leicester.
180-Serving Bucket Of Mac And Cheese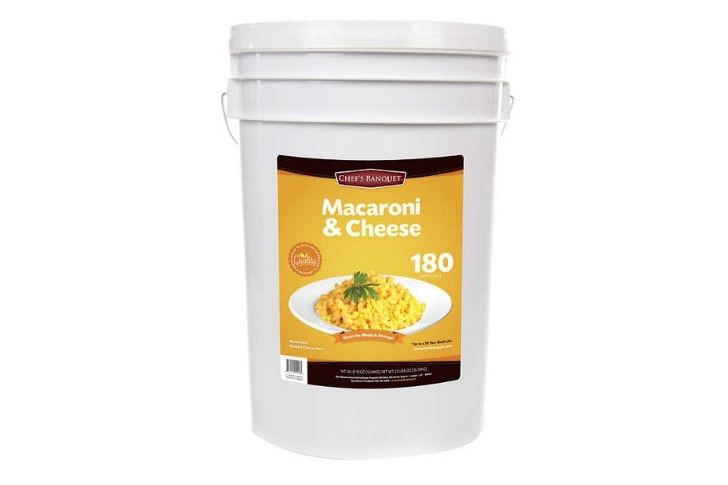 Mac and cheese aficionados would swoon over this product. It can be considered part of an emergency food kit, making this product enticing for those loyal to Costco. The bucket is weighed at six gallons and costs $90. It weighs 27 pounds and carries about 180 servings of the popular cheesy pasta, which oddly and conveniently has a shelf life of twenty years. Thankfully, the portions are divided into six pouches that are good for thirty servings to avoid buyers from panicking over how they can finish it up when the electricity goes off. Although The Chef's Banquet brand may not be as popular as Kraft, it did receive good reviews. One Costco reviewer, who is also a mac and cheese bucket owner, has solved his commitment woes by inviting his friends over to finish up the bucket on his 70th birthday.
$6,000 Doomsady Prepper Food Kits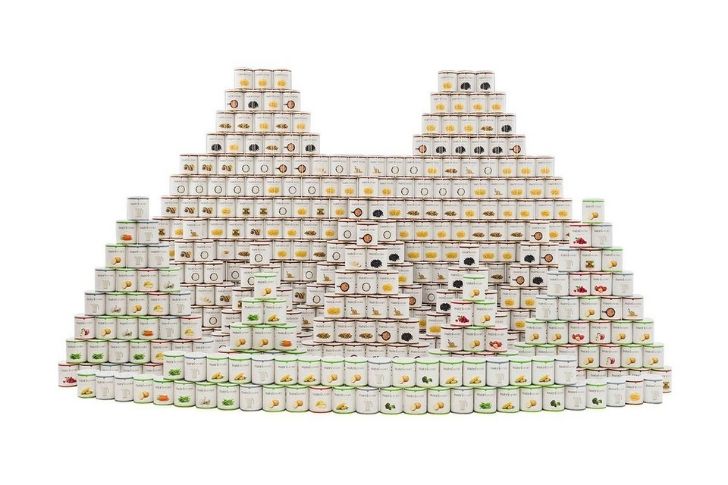 This product seems to be the answered prayer for every doomsday prepper, and it can also feed a family of four for one whole year. The kit is priced at $6,000 and weighs 1,800 pounds. It contains 600 cans of assorted food, which include legumes, dairy, proteins, freeze-dried vegetables and fruits, and many more. Most of these items have shelf lives that span from 25 and 30 years. The vast food supply has come in and out of stock over time. So for someone who is worried about the apocalypse, seeing this product available again on shelves will make them want to take out their credit card in a hurry. If the apocalypse doesn't happen within the next 24 years, it's good that those who have gotten a hold of this product are set for a year of food.
A Ridiculously Huge Wine Glass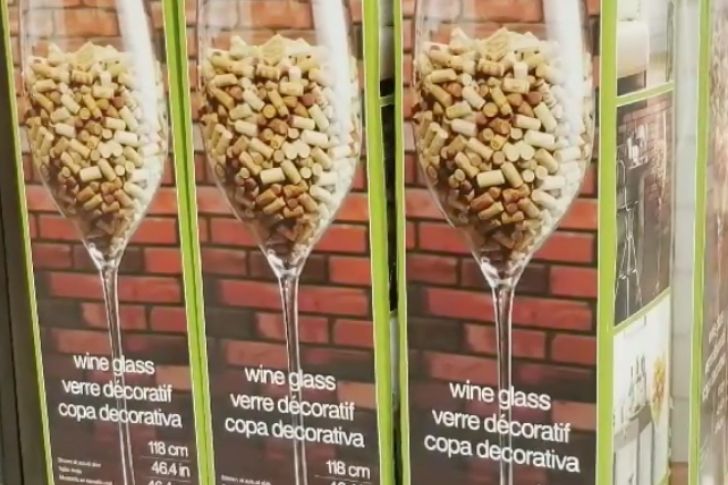 There are times when you can bump into an item from Costco that is undoubtedly unnecessary, but you are attracted to it anyway because of how bizarre it is. This 4-foot tall wine glass is a prime example of that. $90 might seem a lot for a novelty wine glass, but it could probably turn into a great conservation piece. One buyer claimed that you could fill the glass with 25 bottles of wine, but it is obviously sold for decorative purposes. Putting this in your home can make the flooring around the house look great too. This giant wine glass shows off how much you adore wine. It's pretty much like a giant vase that can be a gentle and obvious reminder to unwind and pour yourself a glass of wine.
Seven Pounds Of Nutella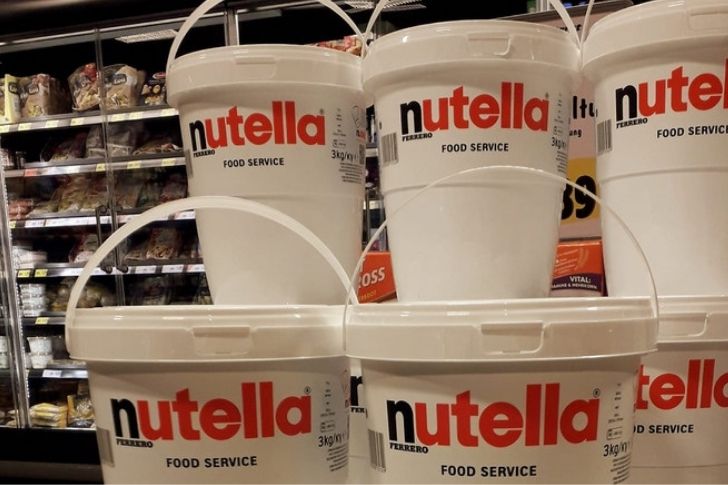 Nutella fans and enthusiasts would go crazy about this bucket of the famous chocolate hazelnut spread that the warehouse outlet sells for only $22. Getting a hold on this product is not much about it being a total bargain, but the selling price would be its shock value because the price for each ounce of this 6.6-pound container of sweetness is at 21 cents, which is also pretty much the same as the 33.5-ounce containers. So the smaller container won't put you in a different degree of clout compared to its much larger and outrageous counterpart. In fact, when the internet found out about the existence and availability of Nutella's enormous tubs, they went into a total frenzy. Well, who wouldn't?
Avocados With Double The Shelf Life
One problem with purchasing fresh produce from Costco is the impossibility of consuming a tub of Spanish before it becomes inedible green mush. However, it is way cheaper than a 12-ounce bag found in the grocery store. This philosophy can be applied to avocados, which seem to go bad together regardless of their different primary degree of ripeness and happen to be ready to be eaten simultaneously. So this leaves you with only two avocados from a bag of many more avocados, which is pretty much a loss. That's why Costco came up with a range of new and improved avocados that have a whimsical spirit to them. The company Apeel Sciences is given credit for coming up with the avocados with double shelf lives.
Pricey Bottles Of Scotch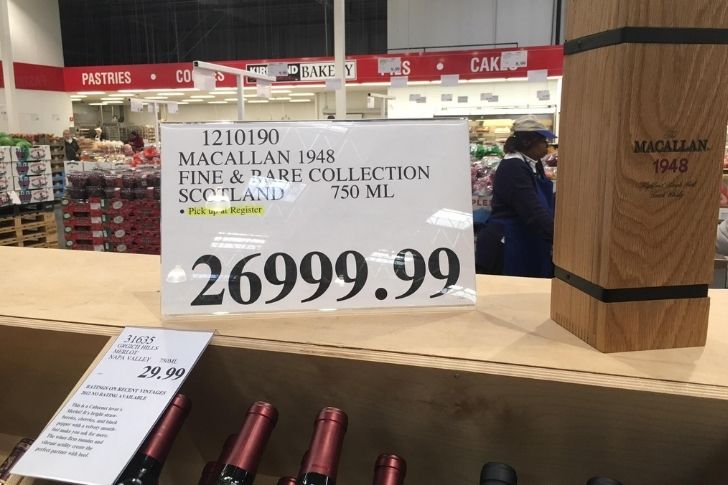 It's common to spot higher-end booze found at the warehouse outlet. As the years went by, consumers were astounded by the extreme price point of $10,000 for one bottle of alcohol, which happens to be scotch. One bottle of Johnnie Walker Blue 1805 Limited Edition was priced at $20,000, and it is definitely a limited edition product as it was only released at 200 bottles. And then there comes another luxury bottle that is priced at $32,000, which is called the Macallan 65 Year Lalique Single Malt. It goes with extremely fancy packaging. Costco also offers a Lalique 60-Year-Old Single Malt for the impressive price of $17,000. It belongs to a series called The Six Pillars Collection. It is also among the most appealing drinks when it sits on a shelf.
Wagyu Beef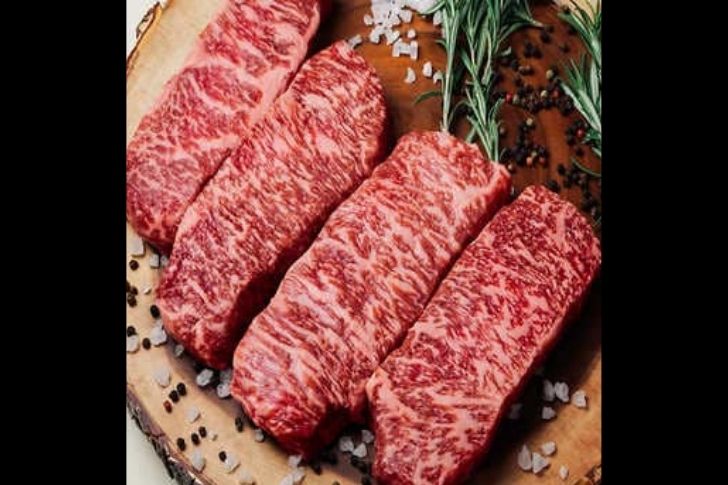 Japanese Wagyu beef is known for its magnificent marbling pattern, which makes it a really tender, buttery beef. Costco offers a premium type of beef that also comes with an extreme price tag at $210 per pound. Their Wagyu filet mignon steaks are great for special events. They also offer a much less expensive variant, the New York strip loin roasts, which retail at around $80 to $90. Costco's Wagyu is much cheaper compared to other Wagyu brands around out there. Usually, people pay around $120 to $200 per round range. Costco guarantees its authenticity as they present a certificate claiming so. Their beef is imported from Japan in the Kagoshima prefecture and has an A5 grade— the highest grade Wagyu beef can ever get.
72-Pound Whole Wheels Of Parmigiano Reggiano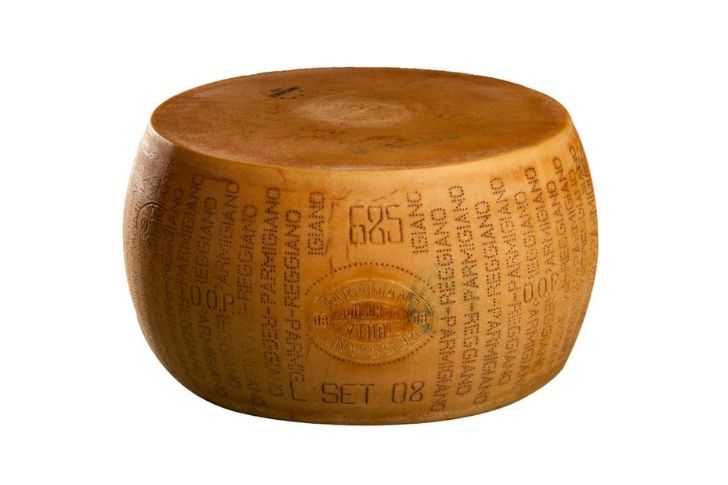 Everybody knows Parmigiano Reggiano is an expensive type of cheese and that it can give a really great kick to any type of dish. The authentic, Italian, and salty Parmigiano Reggiano can cost $20, even just for a small amount. Costco has got you covered if you have a craving for this decadent piece of cheese with their 72-pound wheel of Parmigiano Reggiano that is retailed at $900. Though it still seems bizarre to spend on a heavy wheel of cheese that will give you a hard time for a recipe that suits its size, we can still give Costco credit for coming up with this particular price point. Williams Sonoma offers a wheel that is weighed 80 pounds that is retailed at $2,500, which is already a pretty sweet deal.
Personal Four-Bottle Wine Tap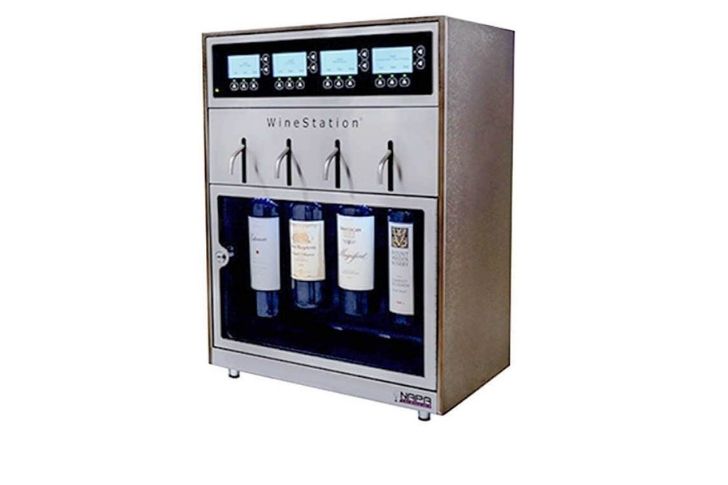 The WineStation Pristine PLUS Wine Preservation System with Dual Zone Temperature Control can be a great gift idea for those who have the knack for luxury and tech. Grab a credit card and swipe that $5,000 to get a hold on this fine gadget! A wine lover would be impressed by how this nifty contraption preserves open bottles for up to sixty days and keeps reds and whites at perfect temperatures separately. An 85-pound WineStation can sure take up lots of space in your kitchen area. Wine enthusiasts would be thrilled to find out about this product. Imagine having your favorite wine of choice on tap. This wine storage system also includes a zone temperature control. You can wave goodbye to those regular corkscrews!
Giant Lobster Claws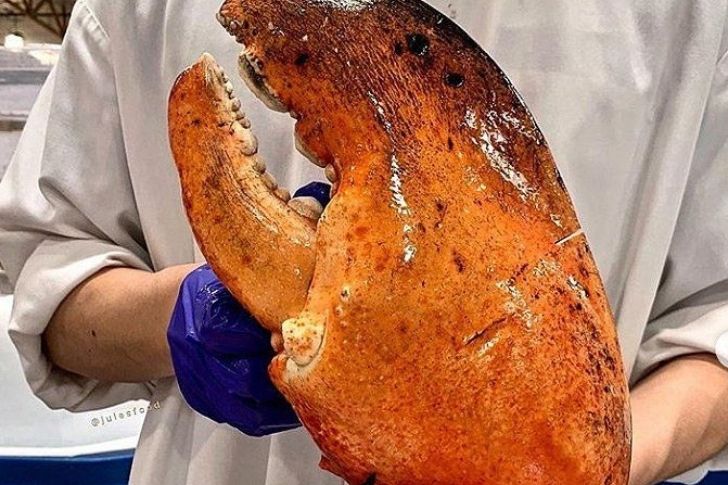 While browsing through the aisles of Costco, you might be shocked to see a ginormous lobster claw that is around 112 times bigger than the average lobster claw you see around the market. Seafood fans will definitely jump at the chance of getting one as it is being sold at $9.99 per pound, while a single claw costs $50. The three-to-five-pound lobster claws made headlines around the internet. Unfortunately, for most lobster fans, this product is only available on the West Coast. You can give credit to this delicious product since it can become a great story to tell around friends. It's possible that you will need the help of a hacksaw and a hammer to enjoy this tasty treat.
Barrel Steam Sauna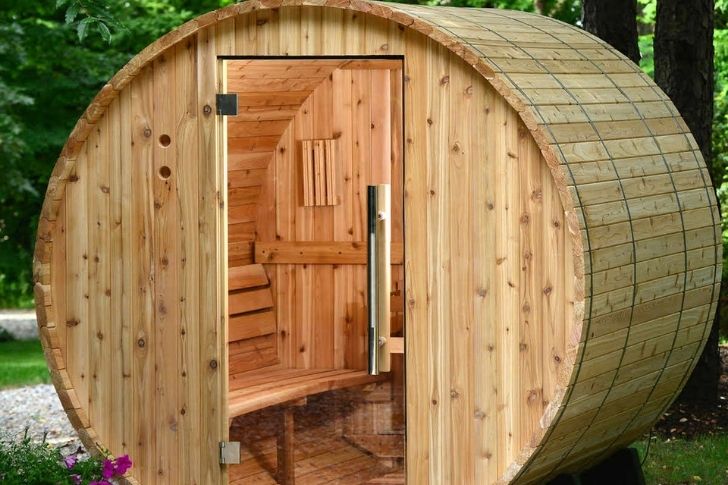 Running into the Fayette Barrel Sauna can turn out great when you're wondering if you can buy it in bulk at Costco. You can't, but seeing this thing of beauty and relaxation can be surprising. Since it's Costco, you'll never know what to expect anyway. The door of this sauna is made from thick and quality tempered glass. It is also crafted to take in natural lighting to ensure an even cozier ambiance. The high-grade softwood built for the sauna comes great with the fancy Finnish heater. Upon purchase, the sauna also includes a ladle, bucket, and thermometer for the customer's convenience. Costco takes pride in this sauna as they mentioned that it could contend with all the other sauna makers in the market. With the quality materials used to make this product, it can make every degree enjoyable and relaxing.
Caviar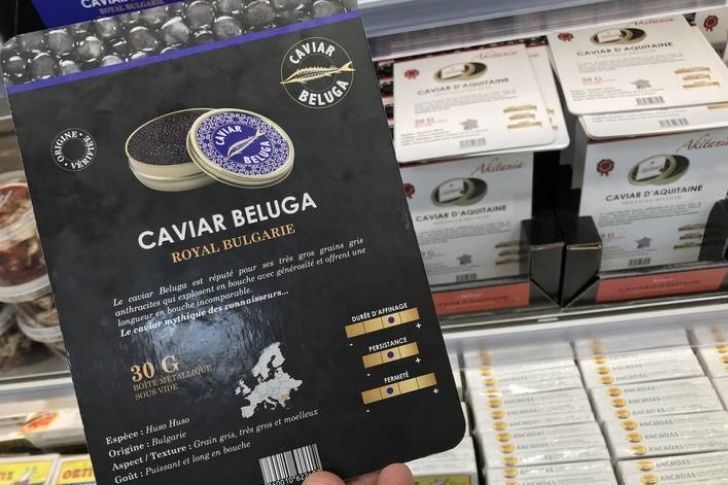 Yes, Costco also offers caviar! If you go in your usual run to get toilet paper, might as well try and be a millionaire for a day by taking out that credit card and buying yourself a tin of caviar that retails at $600. It doesn't seem much of a splurge if you put other caviar vendors into consideration. The nearby local Costco can give it to you for almost a fraction of a price. You won't be dismayed if it ever runs out because the retail giant knows how to stock up on this luxurious treat. A tin of caviar could be good for one fancy dinner night, but its accessibility and convenience just make it a worthwhile purchase for those who are in the mood to shell out a few extra bucks, of course.
93-Inch Teddy Bear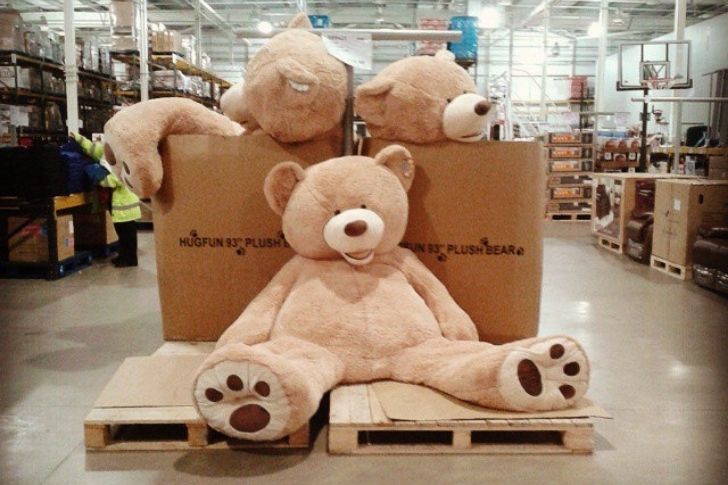 Little kids will gush about how adorable this teddy bear is. If they want you to take out that credit card at the Costco counter to avail of this new cuddly and soft friend, let them! It's a great way to win their hearts too. This 8-foot plush toy is a best-seller at nearby warehouses because of its novelty and price point of $290. The bear's appeal is similar to that of a loved one. It's easy to imagine how warm and enjoyable a time of lounging around the house is with this soft companion. This can easily be your new best friend and body pillow. If you're in dire need of a hug, this lovable bear can definitely put a smile to your day.
Vacation Package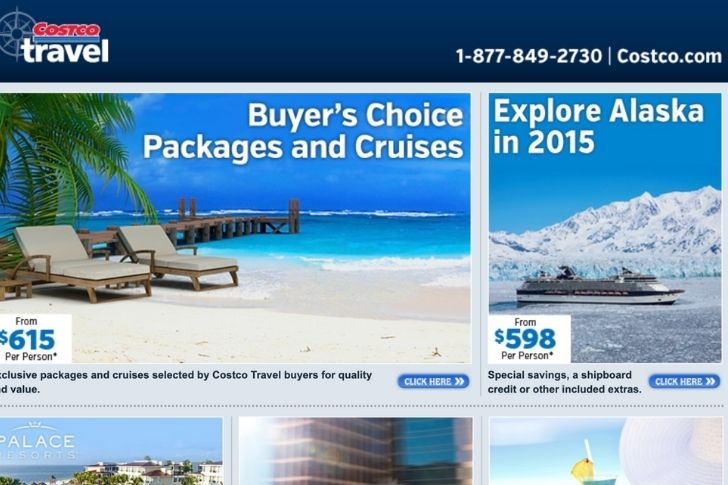 On your way to grab a box of cereal, a gallon of milk, and random cans of sardines, you might as well want to book a trip to Africa. This type of grocery list is something you can only get at Costco. Thanks to the retail giant, you can finally get the vacation of your dreams! Members can access Costco Travel and browse through an extensive list of holiday packages. The store offers huge vacation steals and can make your wallets burst with so much electricity. It can send you to an eight-day Savanna Safari adventure and a week-long cruise around the salty foreign seas. The vacation packages they have include luxurious accommodations, swanky transportation, and delicious meals at a reasonable price point. Costco has proven that you don't have to break the bank in order to have the adventures you crave for.
Food Delivery Service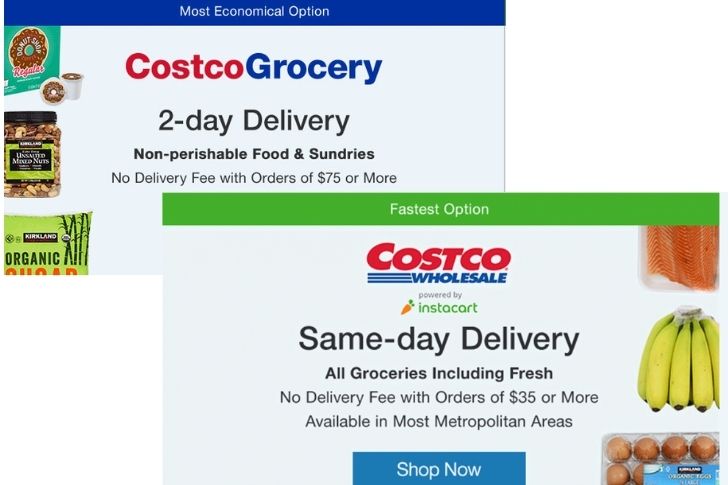 For health buffs and food aficionados out there, food delivery services like Nutrisystem and Blue Apron are an efficient and delicious way to ease all those hunger pangs. At the same time, it does not sacrifice the taste and awesome gastronomical experience. Luckily, for Costco shoppers, these services can be right under your noses, but you must first buy a gift card availed from Costco. Not only will you have a quick, easy, and new dining experience, you can get discounts, too, which also makes you a lot of money. When you look at other establishments that offer food delivery service gift cards, you'll see the stark contrast in Costco's prices, which are practically almost half of the other prices in various markets. This financial decision is great if you are familiar with making worthwhile investments.
 Smart Toilets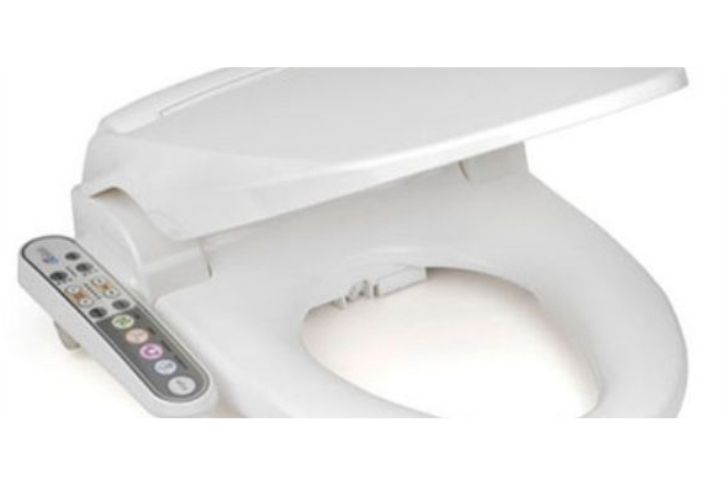 Buying a smart toilet from Costco might sound silly at first, but once you've had the chance to try it, you'll never look back! It will make you wonder to a certain degree why you've been so out of the loop for so long. The Saga smart toilet has a heated seat, which can make your daily bathroom routine seem like a vacation. When the room gets dark, you'll enjoy its showy night light, which is truly a vision regardless of the problems from plumbing services you've had in the past. It is one of the best ceramic toilets out there. The toilet also has comfortable features like air drying, flowing water, and a heated system that can be adjusted. To top it all of, this product is also ecologically and sanitarily superb.
Inflatable Boat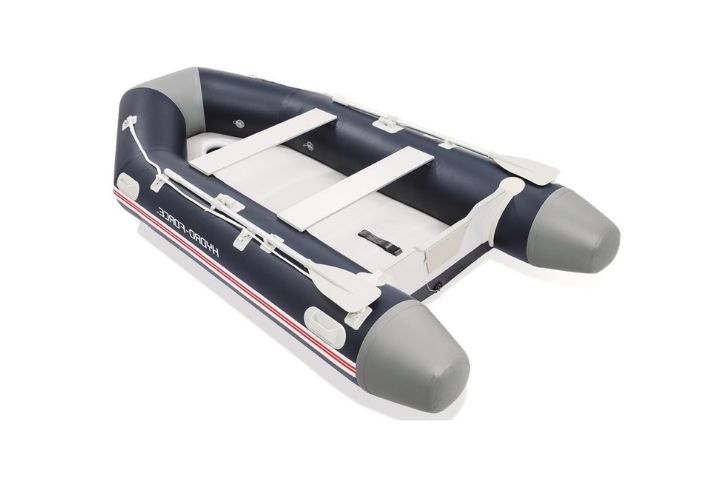 If your credit cards don't seem to be too keen on getting a yacht, consider buying a little boat. Costco has got you covered because it has what you just need, and it's inflatable too! The EXO 5 towable uses a snazzy perimeter ring that gives the same strength as any other tube out there while also utilizing fewer materials. This makes the tube easier to use and lighter. The EXO 5 is also made of heavy-duty, rip-resistant mesh that was made with form and use in mind. The boat's smart lift-assist provides a fast sliding tube that can be towed by practically any kind of watercraft. Its seating is compartmentalized with padded knuckle guards and tender foam handles with a high backrest to make sure you're comfortably enjoying a day out on the lake.
 Wine Cellar That Holds Up To 600 Bottles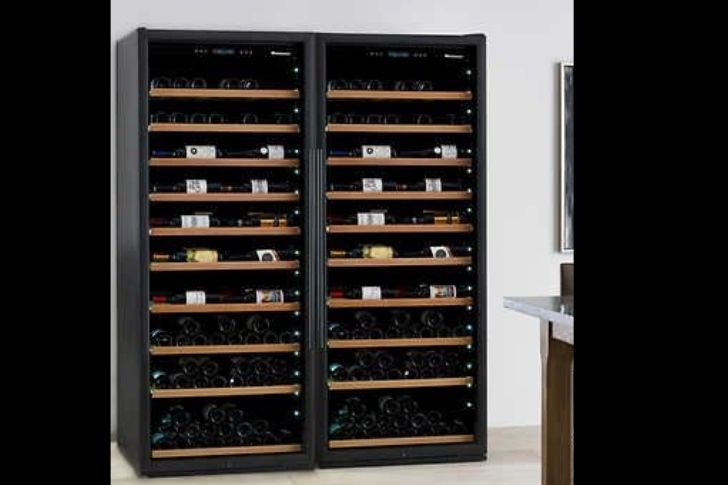 Wine aficionados would want to grab this item in a heartbeat. This Artevino III by Eurocave Double features spacious shelves for fancy variants of wine. The product is also made in France. It has a quiet, cool wall that provides really great cooling technology to keep those vinos ready to be poured into a wine glass. It is also reliable and keeps temperatures in its maximum consistency throughout the cabinet. So you'll never have to worry about adjusting that degree since the built-in temperature alarm lets you know whenever an abnormally low or high temperature is in the boozy cabinet. It maintains great warmth and comes with a charcoal filter if you want. These specs are needed to ensure a lengthy storage time.
Massage Tables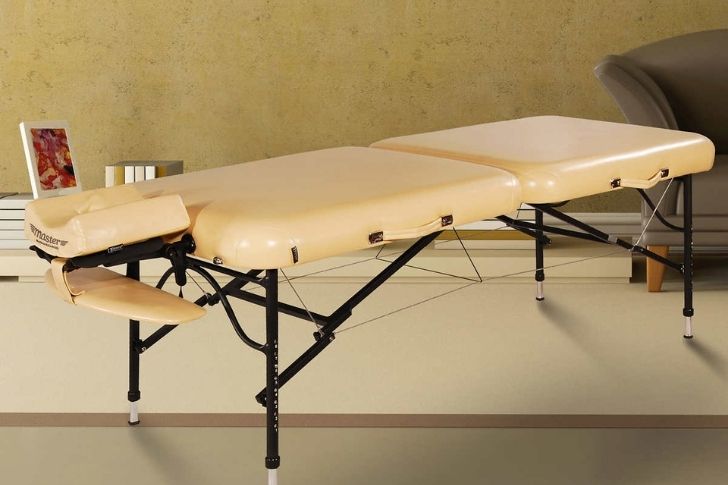 Getting some rest and relaxation at home is possible now with Costco around. The store offers The Best Massage Premium Plus Massage Table with Bolster! It is considered to be among the most excellent massage tables out there right now. This product has the dandiest features. Its frame is made of black beech wood to make sure professional weight and strength are acquired. It can carry 950 pounds. This table can fold and unfold quickly and can be purchased along with a complimentary canvas carrying case. The upholstery is made of topnotch PU leather, which can't be seen in other massage tables that are produced somewhere else. The foam in this table is made of thick high-density small-cell foam that is not only waterproof but also oil-proof as well. So go get those credit cards ready and swipe to get that much-needed break.
Engagement Ring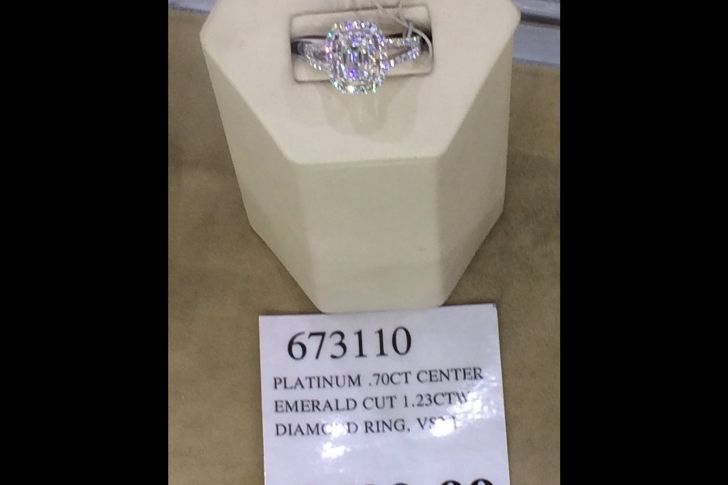 Costco surely knows how to please everyone, especially to the bridal market. The store gave the public the gift of buying the highest quality bling at the most reasonable price possible. Costco guarantees that its long-standing relationship with suppliers can assure you that they can get the best array of products at the best value. The chain also has its own Graduate Gemologists that inspect every diamond piece to make sure it meets the strictest standards for quality where they check the craftsmanship, color, cut, and clarity. The engagement rings Costco carries comes with both a gemological report and jewelry grading. The report shows that the item is certified enough to be genuine and has gone through an extensive and thorough examination of a gemological lab. Brides are surely going to check this item as part of their long list of investments.
 Gym Membership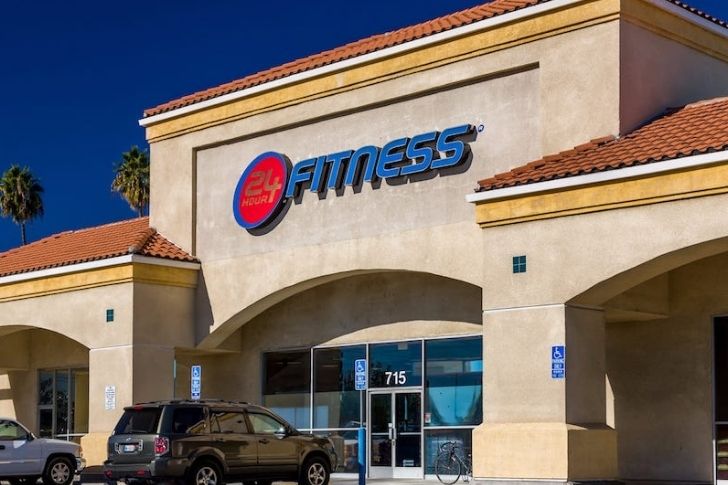 A 24-hour fitness membership from Costco depends on the location you want. What's nice about this offer is that they can let you choose between availing all-club access or single-club access level type of membership. You can also have the option of paying on a yearly or monthly basis. Fitness buffs will truly be thrilled at this idea and could quickly swipe those credit cards, like burning calories. If you're interested enough, you can save $35 to $50 monthly. It can also range between $450 and $600 yearly. Membership will be at a costlier price when you opt for the SuperSport package. Costco also provides great deals and discounts, which will save you a lot of cash. It's practically like acquiring an extra year or two for free! Costco truly delivers goods and services that will make your life worthwhile.
 Two Gallon Massage Oil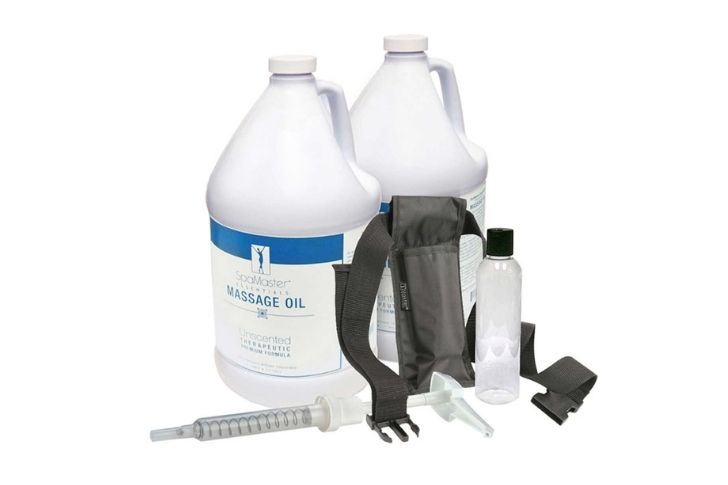 Everyone knows that the USP in Costco sells items in bulk. You might think that it seems inconceivable to avail massage oil sold by the jug, but Costco has got you covered! They sell it in two staggering gallons exactly. This deal could be part of the many investments for a person who wants to start a massage parlor business. That way, you don't have to worry about suppliers getting your hopes up when you need stocks the most. A little goes a long way when it comes to massage oil, so this product will take years to consume. Imagine adding this to Costco's famous doomsday kit! The product has sesame seed oil, organic camellia green extract, organic primrose oil, vitamin E, and organic white willow bark extract.
Gigantic Spider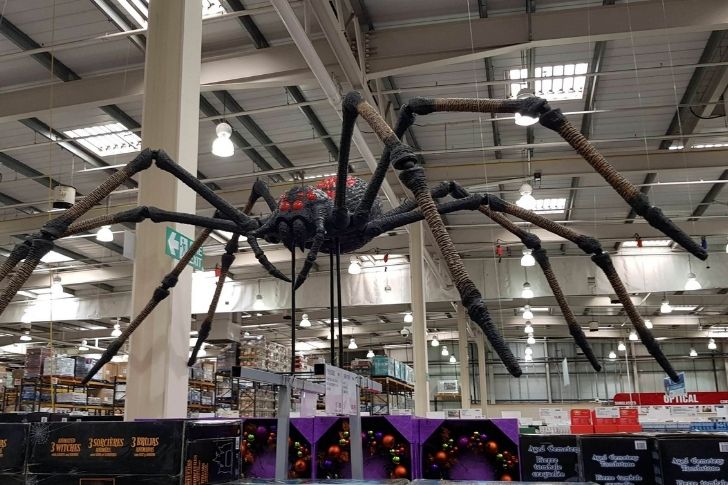 If you're not into creepy crawlies, then this item might send shivers down your spine. Costco really goes all out when it comes to holiday displays during Halloween and Christmas. This giant gigantic spider is a testament to that. This store really enjoys entertaining guests. For Halloween, Costco placed a huge spider that looks extremely realistic on display for the ghouly festivities. It looks like they're not too keen on putting investments towards just fake cobwebs and spooky spider cookies. If you're looking for the ideal addition to provide your guests a good scare for the spooky season, you can shell out $40 for this glowing-eyed spider that spans at 4.5 feet long. Additional features include bright red LED eyes and some sprawling legs that are bendable.
A Single Stall Of Toilet Paper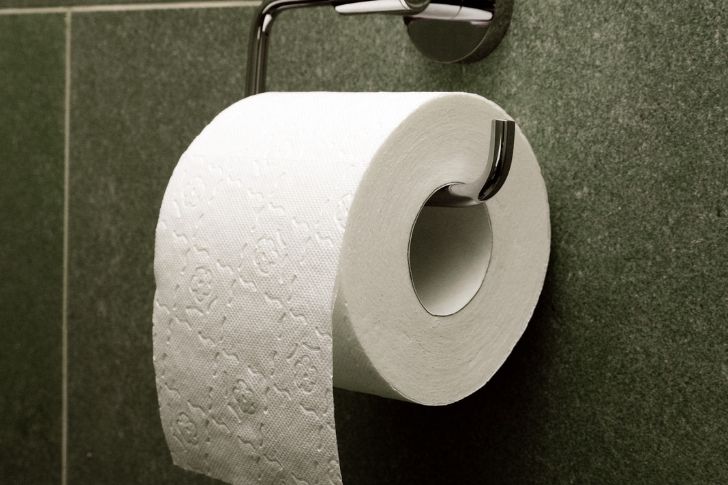 Imagine browsing through aisles for home essentials and cleaning materials at Costco. You stop and look astounded to see something quite baffling. This might seem unusual to most people, but Costco also has a toilet paper stall devoted to advertising tissue. Everyone knows the whole purpose of setting up a stall is to push the sales of a certain product and to let everyone know just how useful and convenient it is to use, making every bit of penny in your credit card worth it. If you haven't tried a product, you simply go to the stall and take samples. Now, the toilet paper stall Costco offers isn't just any other tissue out there in the market since it boasts and guarantees its cashmere-like texture, which provides buyers with a luxurious experience during bathroom breaks. Everyone's plumbing services would probably get a load of this. The company producing this product sets this up to gather helpful customer feedback for its newest product.
Wedding Dress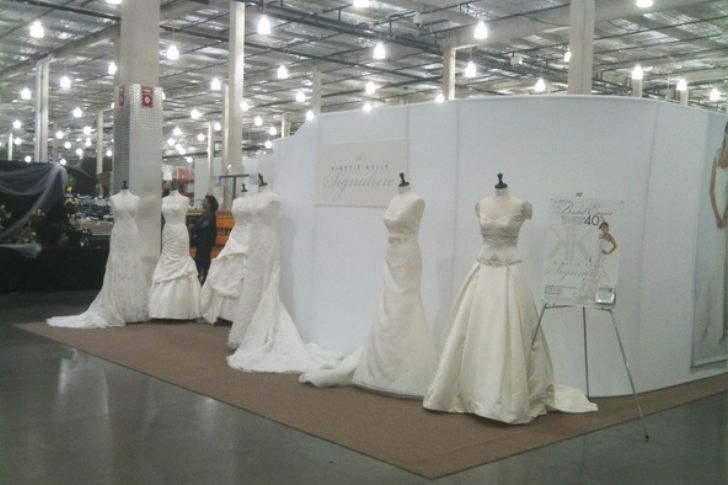 For a housewife doing a simple grocery run, this Costco offering might make them feel ultra nostalgic about their nuptials. You can't imagine seeing a gorgeous wedding gown during your usual trip to buy something mundane as extra batteries, but Costco is here to make the unimaginable happen. For those wedding planners who are looking for the right dress to walk the aisle in and who don't want to go in some major credit card debt, then the wedding dress selections from Costco would do the trick. It seems like a pretty neat and convenient idea if you are buying materials for the wedding banquet at the same store you're going to purchase the dress of your life. Brides can go ahead and add this thrifty dress to a long list of investments they want in their happy, married life.
10 Kg Chocolate Bar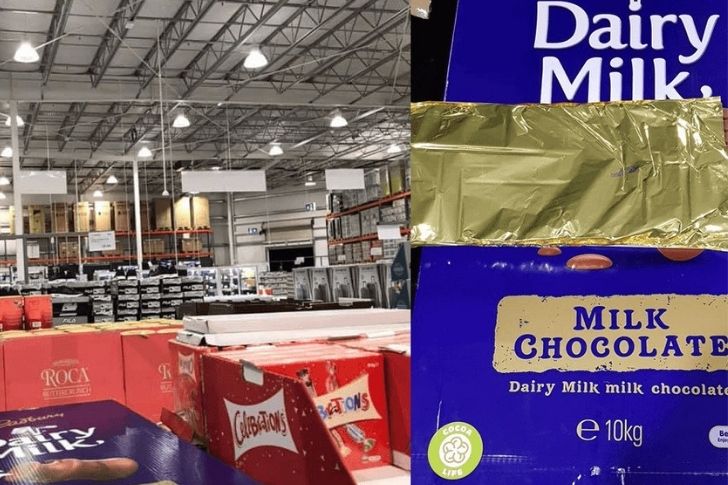 Chocolate lovers around the globe would jump for joy after knowing about what Costco Australia has to offer. If you're a sweet tooth, you might want to consider hiring a moving company to visit Australia for this as the retail chain's branches in the land down undersell a special kind of Cadbury chocolate bar by the pallet and weigh 10 kg individually. Make sure you have your dental insurance plan ready because this product might make you want to consider taking it out after finishing one of these sweet treats. You can't blame Costco for putting this product on display. After all, chocolate can give you warmth, happiness, and lots of fun. It can be a great present for your dearest friends and loved ones. The brand guarantees how every bit of this chocolate is magical.
Custom Portrait Of Pet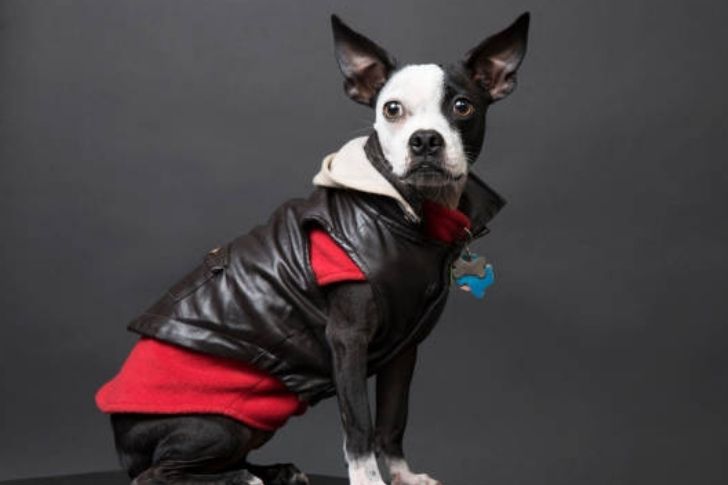 Devoted pet lovers will rejoice over this Costco service. Proud per owners are even willing to pay $2,000 to capture their favorite animal companion through a professional portrait. Costco worked hand in hand with portrait artist Brandis Sarich to make lifelong and memorable creations. Pet owners can avail of a custom painted portrait of their best friend, immortalizing them in acrylic paint. To top it all off, members can get special sizes and discounted prices as they collaborate directly with Sarich to give pictures and important information about their lovely pets. Visual updates are given while the artist creates the piece too. These commissions are a great way to express your love for animals and can be part of those precious investments you keep to heart.
Automatic Letter Opener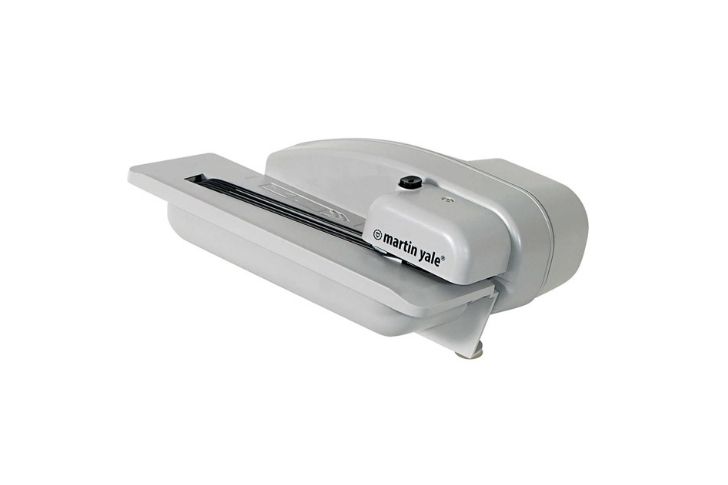 Gone are the days when you have to rip a letter open with your bare hands. Here comes the incredibly convenient and totally bizarre, automatic letter opener! The Martin Yale 1632 Automatic Letter Opener instantly feeds and opens stacks of unopened envelopes. It operates at a speed that can open about 7,000 envelopes per hour. The letter opener's blades are fully enclosed to prevent your fingers from getting hurt. When you buy the product, it also includes a nifty catch tray that folds for convenient storage. There is absolutely no need to use hands when operating this product. The machine also has a non-skid feature, too, to avoid slipping. If you're building a topnotch office, this machine can be one of your greatest investments.
 Ab Toner That Gives Shock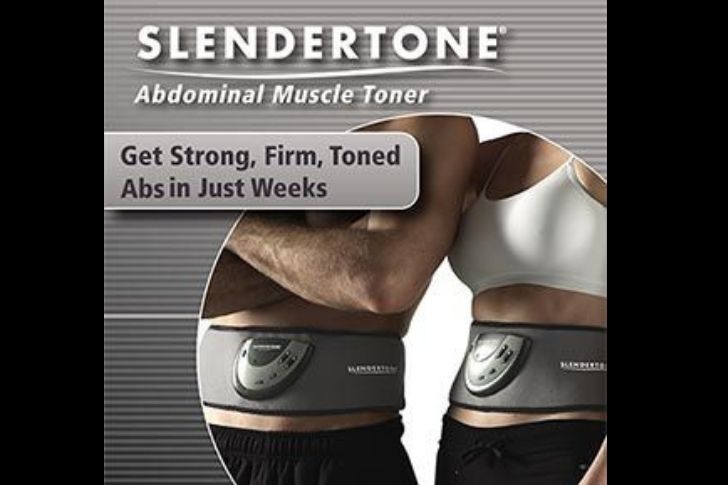 Go get a moving company and pack your bag for the holidays! You know you're ready to hit the beach when you're confident enough to flaunt what you got. The Slendertone Flex Pro will help you achieve the physique of your dreams! It is convenient to use and sends out signals from the gel pads included in the belt to connect to your abdomen's nerves, which causes a reaction that enables your muscles to get a workout. Upon purchase, you will also receive an instructional DVD to guide you through a fitter and firmer midsection. When you buy this product, you will also get a travel pouch, batteries, and a belt with an extender. It also acts as a personal trainer since it also shares seven fitness programs to choose from.
 Scrambled Eggs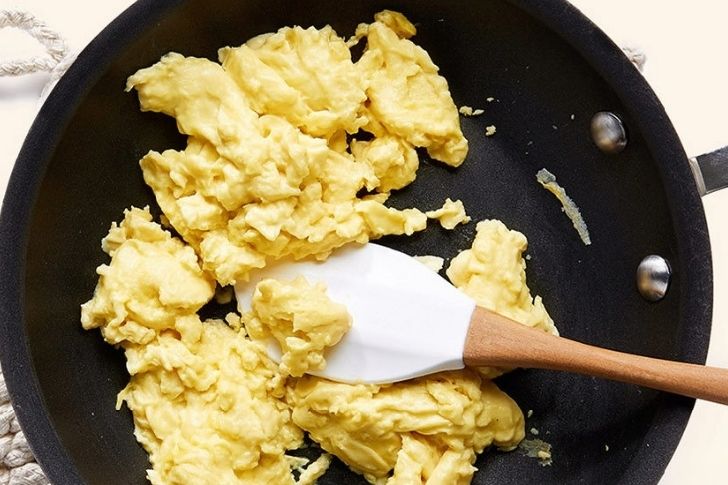 Are you running out of time to make the perfect breakfast? Costco has some freeze-dried eggs and bacon coming your way! The brand Mountain House is given credit for making an incredibly hearty breakfast for anyone, anytime. You don't have to fret much about preparing meals in the morning as you only need to pour in some hot water, and you're ready to enjoy a classic hot meal practically anywhere, even at your busiest. The product has a wide range of packaging choices like a pouch where you can keep those bacon and eggs as portable as possible, a Pro-Pak, for backpackers in mind due to its compact aesthetic. It is also packaged in a can, which is ideal as an emergency food supply.
Sword For Opening Champagne Bottles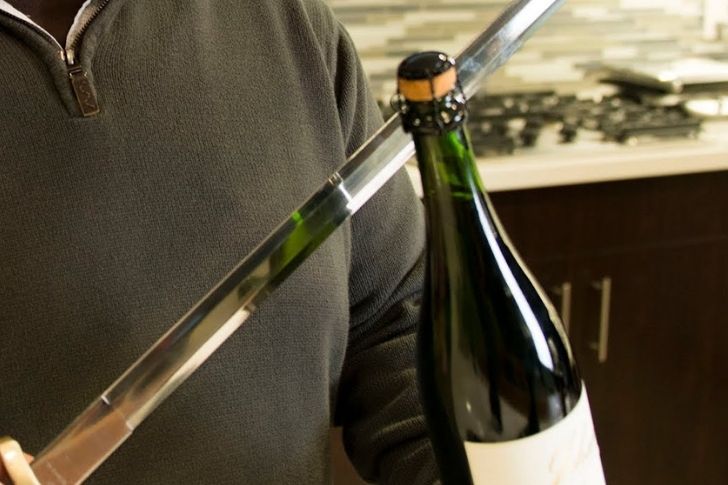 It was customary and ceremonial during Napoleon's time to open a champagne bottle by cutting the head off with the use of a sharp sword to celebrate victories. You can spot this event in various festivities done today. If you're hoping to give your friends and guests a cool experience, maybe this product will make you consider buying it. The saber has a length of 45cm. The blade is forged thoroughly and also has a thick piece of sturdy steel and weighs 540g to really make it powerful. The sword's edge is blunt since this piece isn't used for cutting but is actually just used for hitting the head. We can credit both Costco and Pulltex for reviving the champagne saber for nostalgic and historical reasons.
 A Light-up Bidet Toilet Seat That Comes With A Travel Kit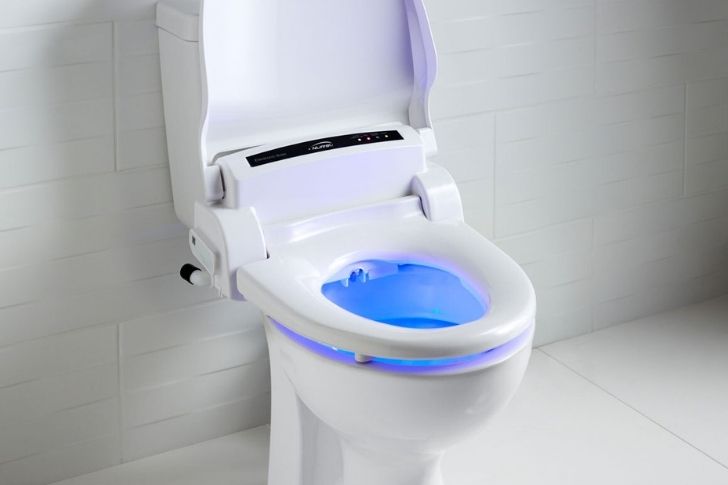 This might sound a tad unusual at first, but if you're the type who enjoys comfort everywhere you go, then this product might just be for you. This heated bidet toilet seat shines with a relaxing blue light and also has a drying feature. Call those plumbing services! This might be an answered prayer. The remote can be operated with the use of a remote that automatically deciphers where you are facing. This is convenient because you don't have to think much about turning features on when you don't need to activate it. The bubble wash feature seems to be enticing too! Costco shares how it delivers a superb wash experience. The product also includes a handy travel kit so you can enjoy the seat's cozy fountain practically anywhere.
 A 25 Kg Jug Of Maple Syrup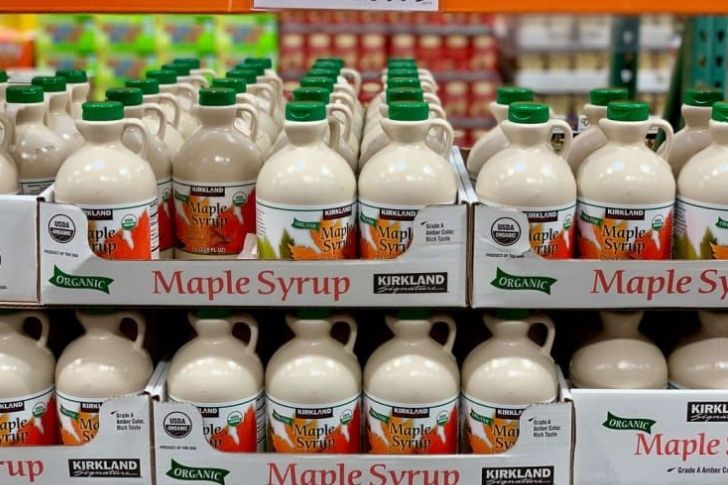 This Costco offering is best paired with pancakes. Maple syrup fans, rejoice! Here is the jug of your dreams. A proud product of Canada and manufactured to perfection by generations of prime sugar makers, the brand Bernard is given credit for making a serving size this huge. They didn't skimp on the quality of the product either. The formula for this syrup is considered among the best in the world. This is ideal for maple syrup aficionados who want their breakfast and snack staple at any given time without worrying about running out of it soon. The jug contains 100 percent pure maple syrup and is given a distinct and prestigious Grade A in Canada. This amber, sweet concoction is known for a robust, rich taste. Served in this size, it can surely bring smiles for sweet tooths around the globe.
Bulk Sashimi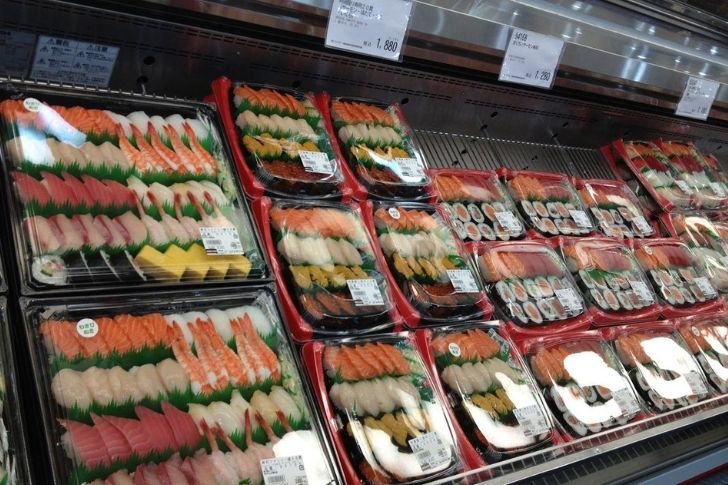 Companies Authentic Wagyu collaborated with Northwest Fish to introduce a product that will appeal to an international palette. They released this product as part of the long-range of topnotch Japanese sushi right at home. Since they already hold various products under this range, Authentic Wagyu's Super Frozen Yellowfin Tuna is caught fresh by longline. It is also kept frozen on the extremely frozen boats right before any changes start happening, ensuring the products are the freshest as can be. This product has no additional additives, making the Super Frozen Tuna the highest degree of quality tuna in the market today. The yellowfin tuna color shows a gorgeous natural ruby red with a delectable flavor that's like no other. All the Super Frozen Tuna products can be eaten as nigiri, seared, sashimi, or made into the freshest poke bowl you'll ever whip up at home.
Chocolate Pentagon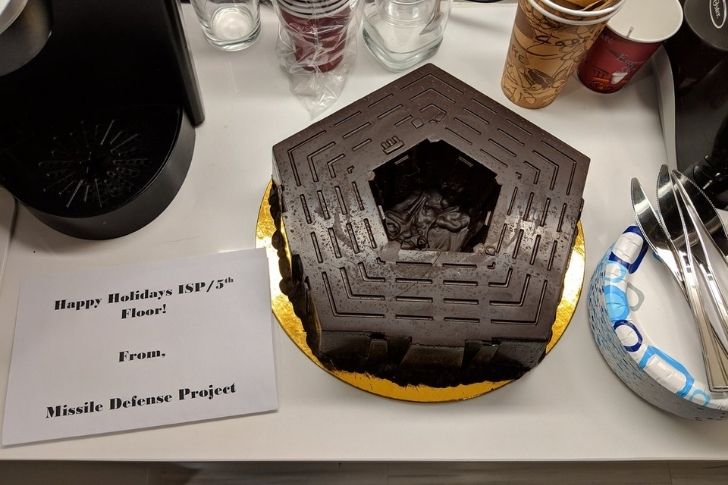 You can give credit to a chocolate shop in Arlington, Virginia for producing molds of the Pentagon and the Capitol. This might be a sweet treat and a total mood booster for patriots, which will give both their hearts and country-loving hearts to sing again. The chocolate shop doesn't only make figures like this, of course. They also offer regular, standard designs for any occasion like nutcrackers, champagne bottles, Santas, and Easter bunnies. We're lucky that Costco decided to carry this as part of their dessert section. It's a fun gimmicky way for tourists to know more about America. For Americans, it enables them to take pride in their country a lot. For a shopper, it will make any errand day more fun.
Whole Roasted Pig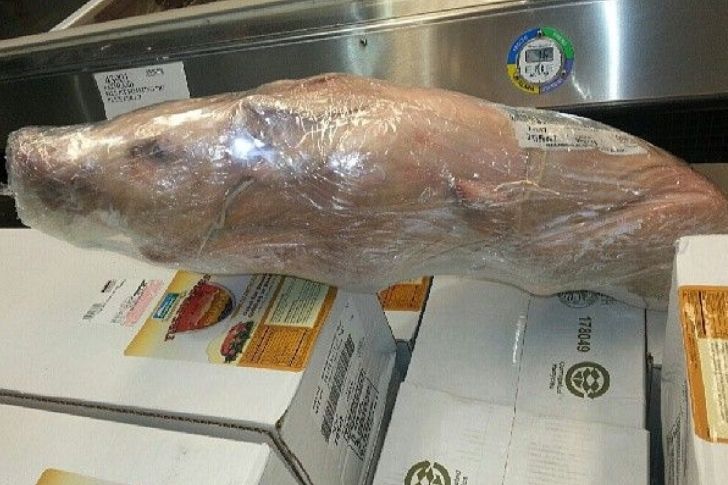 Are you planning your next outdoor barbecue for friends and family? Maybe considering a trip to Costco will make you tick off a thing from your to-do list. We can give W&G credit for teaming up with the retail giant in serving whole roasted pigs to a wider market. This works great if you have a whole fire pit as it is also ready to cook so you can enjoy more quality time with your friends and family at the super relaxing cookout you're throwing. This is excellent for frilling, roasting, and smoking. The pig weighs between thirty to fifty pounds, so it will be a great conversation piece for a party packed with people. What a scrumptious item to take out of the cart!
A Piece Of Cheese That Weighs 10 Pounds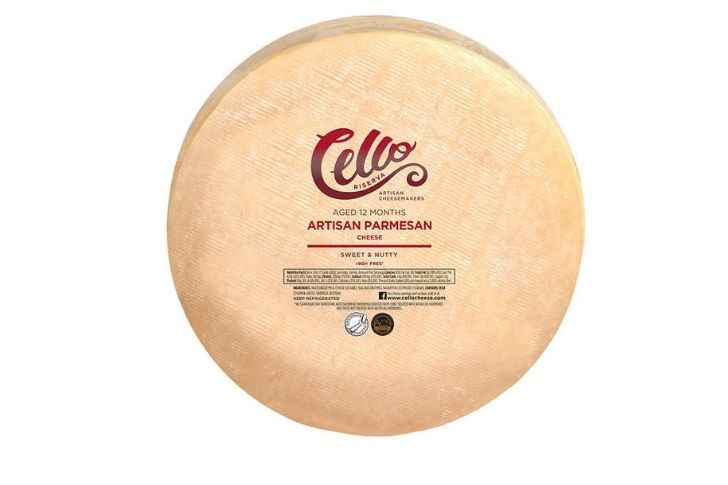 Ten pounds of cheese isn't entirely a bad idea if you add this food item in your arsenal for cooking almost daily. Costco carries Gunn's Hill Artisan Cheese for all your cheese cravings and kitchen needs. It is a hand-crafted washed-rind cow's milk cheese that mixes qualities from different degrees and variants of Swiss and Gouda. It is ready to be consumed at eight months old. The cheese is gently aged on planks made of cedarwood, which provides a robust taste to this particular cheese. Gunn's Hill cheese has a rich and creamy flavor with a hint of sweet tones and has prominent eyes covered around the cheese on the outside. Every drop of milk used to make this product comes from the Gunn family dairy farm.
 Crocodile Meat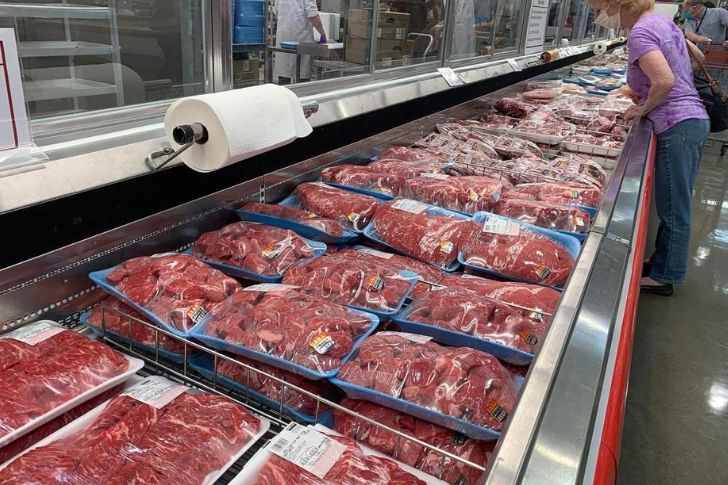 Going through the aisles of Costco with packs of fish, pork, and chicken meat in tow will make you stop when you see crocodile meat up for sale. The retail chain displays crocodile tail meat, which is known to be tender and white, while the meat's body is on the darker and tougher side. The meat's taste can be likened to mild white fish and chicken, so it can be served stew meat, sausages, tails steak, jerky, and even wings. For storing, you must keep the meat frozen in the freezer for around three months. Once you want to cook it, you have to thaw the uncooked meat in the fridge overnight. Remember to never thaw this type of meat at room temperature! Credits to Costco for making such a rare treat accessible.
Snow Plow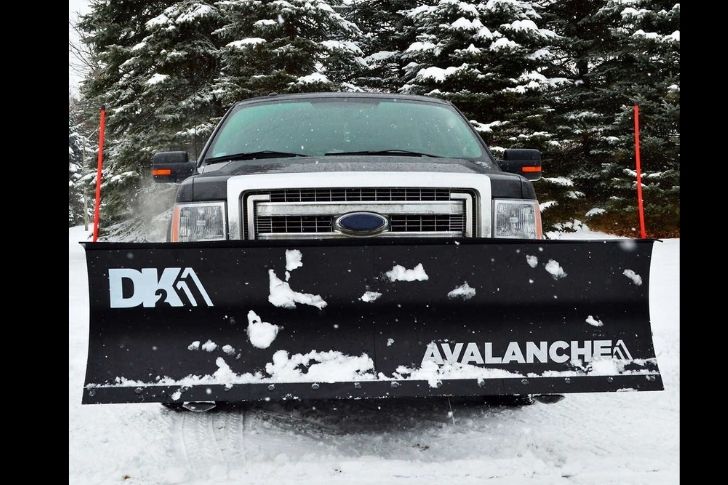 Get a moving company to travel to a snowy holiday destination and purchase a DK2 Avalanche Snow Plow in Costco. This snow plow has its original T-frame and has the strength of a mounting frame. The DK2 snow Avalanche Snow Plow lets you to efficiently and quickly move snow from a tiny parking lot or your driveway. This snow plow easily slides into any mount receiver for removal and easy storage. It also comes with a tough steel cutting edge scraper, polymer-wrapped wire rope, castor kit, and rubber snow deflector with a wireless remote. Each purchase also gives you a set of adjustable blade stiffeners for additional toughness by making a three-point connection. It ships in a single, compact carton that has its own pallet in it.
Cowboy Boot Pitcher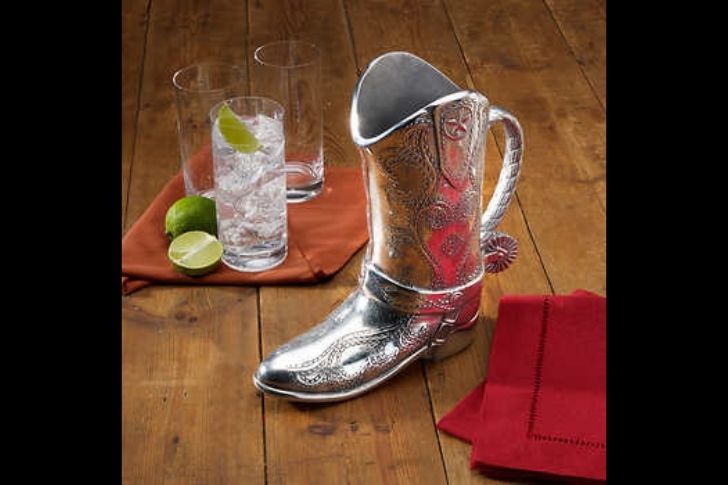 This quirky piece will surely be a conversation piece around the dining area. As we all know, cowboys are legendary for their good work ethic, rugged vibe, and carefree attitude while roaming vast lands. If you're a big fan of the Wild West, then this piece will surely make you feel all giddy. You can tap your inner American Cowboy by purchasing this elegant Wilton Armetale "Cowboy" Boot Pitcher. Not only is it charming, but it is also derived from 100 percent recycled materials and crafted to last a very long time since this pitcher will not shatter, chip, crack, tarnish, or go rusty. It can be used on a grill, stovetop, from the freezer straight to the table, or in the oven. Get those credit cards ready and giddy up for this new dining staple!
Poutine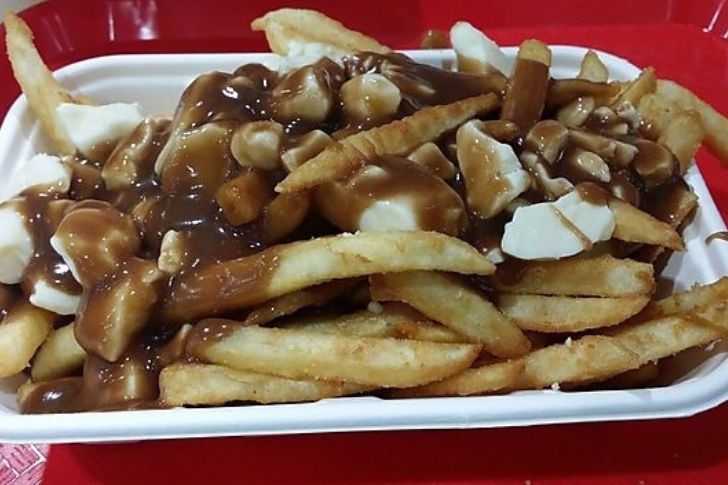 Costco's food court in Canada serves the famous poutine the country is known for. The retail chain's rendition did not disappoint. Diners have raved about how fantastic the fries were. The jumbo fry has a light coating that is given credit for giving crispy blisters on the surface while the inside has the same consistency of a baked potato. Though it's not gourmet, they are still considered to be excellent cafeteria fries that are totally satisfying and hearty. Its poutine is also smothered in gravy with mozzarella cheese curds drizzled on it. They may start out as cold but will eventually heat up once you take a bite. A few bites in, you can feel the contrast of the steamy fries and gravy.
Osaki Massage Chair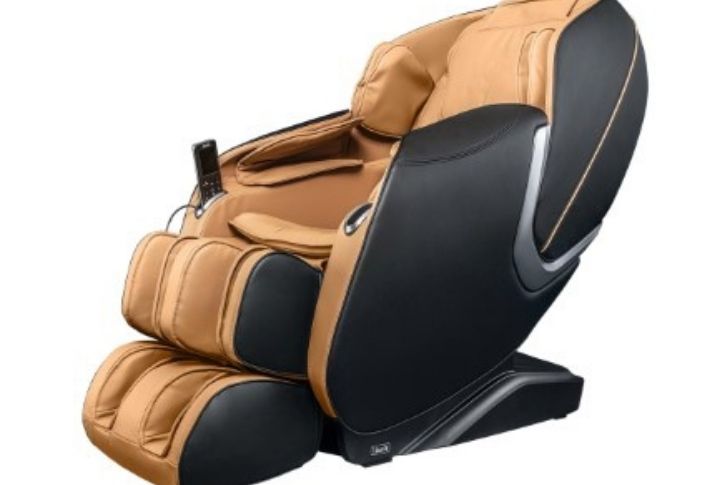 The Osaki Massage Chair has the latest technology that helps the rollers map the back curve with so much accuracy, becoming a more precise massage that targets the key areas. It works well with any type of body as this extravagant chair will adjust on its own, making every massage experience unique. NASA's technology can be given credit for the chair's Zero gravity position.This is the ideal position to savor a massage, straightening your back right through your thigh at an accurate degree of comfort. As you approach the zero-gravity position, your whole body's weight will be supported by the backrest, highlighting the massage's intensity. This also minimizes the vertical stress found in the spine area. The zero-gravity feature has two stages, as the second stage is much more reclined.
Playest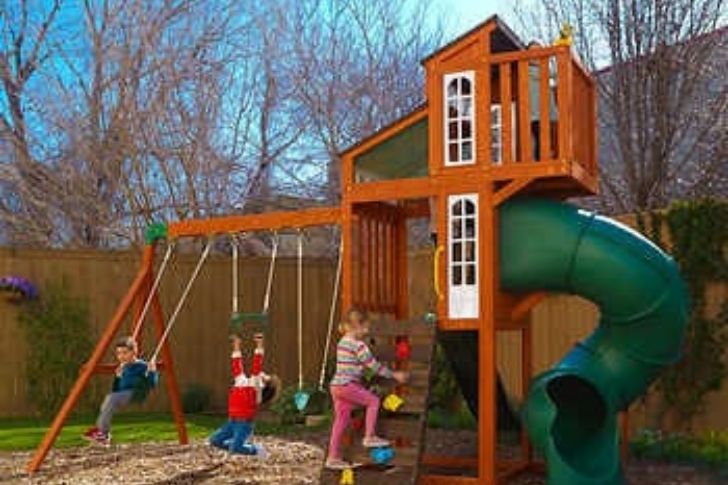 Costco is also a retail haven for adorable little kids too. They deliver fun and excitement to the little loves of our lives. Go get your credit cards! This can help make your favorite tot enjoy going outdoors. The Kids Creations Adventure Mountain Redwood Playset will make everyone turn their heads in awe. The massive unit has six play decks, five swing stations, four slides, a monkey bar, two rock walls, a drawbridge, a picnic table, and two sandboxes. You don't have to worry about setting this up since the installation is included upon purchase. The company that manufactured this product guarantees a wide array of premium swing sets. They place the importance of giving variety without skimping on safety and quality.
Loose 18-Caratdiamond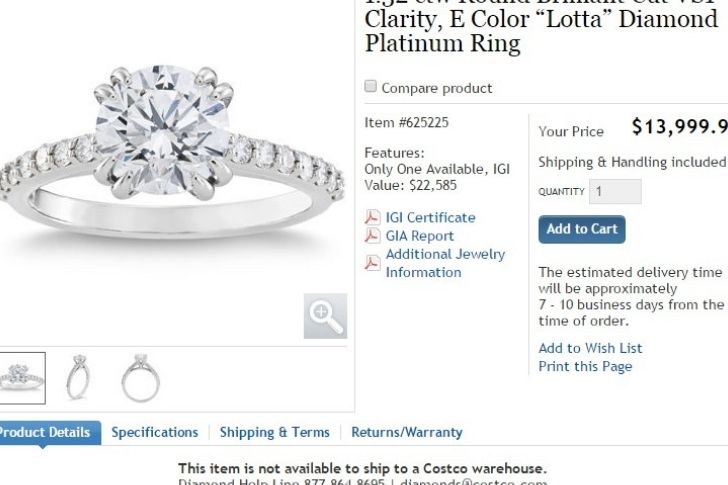 Costco really doesn't run out of surprises! You might be shocked to find out the aisles where jars of candy and drums of cooking oil were neighboring aisles for peddling a single loose diamond. However, American stores do not offer this product anymore. In the past, it was so easy to get a hand of the single loose jewelry piece while you were doing your usual rounds to the mega supermarket. Nowadays, you can't acquire it either online or right in the store. The 18.88-carat pink diamond's clarity was retailed on Costco's main website at a sky-high price point, which made it the most expensive item ever bought at the retail center. Costco surely knows how to stand out from the supermarket crowd, so make sure to get your hands on this worthy investment!
A Case That CARRIED\ OLD VINTAGE WINE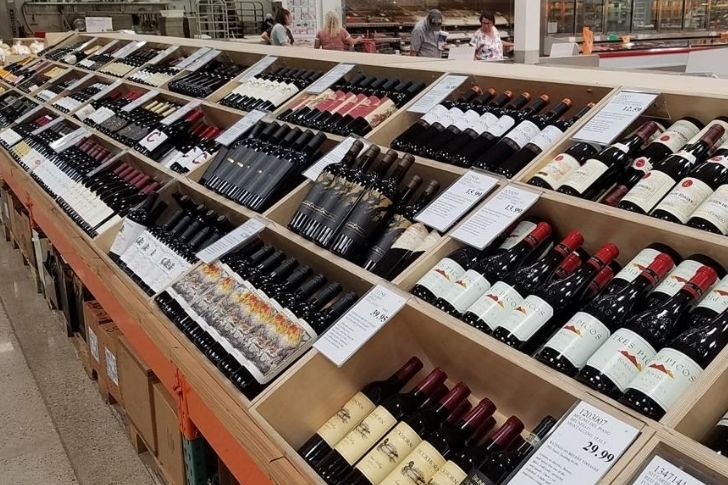 For tenured wine enthusiasts, this item might be what they're looking for, especially if they are jet setters too. This is practically a personal home cellar that can protect any vino from breaking while going out and about. This is home security for wine, and Costco really went all out for the wine-loving crowd. Some outlets even offer a wine carrier that is crafted out of aircraft-grade material. This extremely sturdy wine holder doubles as a lockable safe, which is great when you're going around with lots of wine. This innovative item can really lighten up the bottle-caring woes for the owner. You don't want to leave a scratch on the bottle as this is a great leisurely companion when you want to kick back and relax.
Weston Roma Wine Press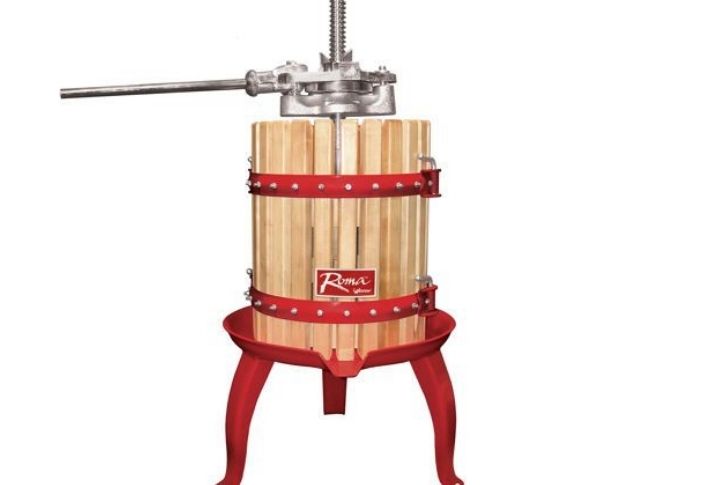 Want to make sure you'll never run out of the wine while you are lounging at home? Are you worried that you might need to go on another grocery run just to buy one bottle of vino? Try to consider making a bottle of your own with the Weston Roma Wine Press, which will guarantee a home full of fine wine for days on end. You have to give some credit to this awesome power juicer since it's super convenient, and it can also be a great way to find a new cool hobby to learn at home. This product can press apples to create your own cider, juice, and wine. This also works great with pears, peaches, grapes, and so much more. With each pressing, you can make approximately 3 gallons of juice.
Helicopter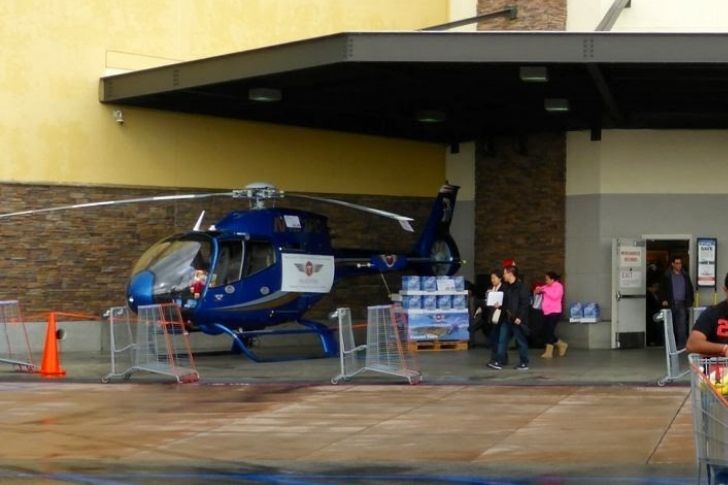 In one Costco outlet in California, a real operating helicopter was up for sale for a bizarre retail price point at only $69.99. This is not just some kid's toy; it's a real chopper that is priced at a value that just seems too good to be true! When a concerned local from Orange County took a photo of the ultra-cheap chipper on his Instagram page, he captioned the unique find in the Costco parking area and posted with the hashtag #why. It's definitely a why! The outrageous selling price for this helicopter just takes the absurd in every degree. If you're willing to take the plunge and purchase this product, then you're in for a new adventure at the most beyond reasonable price range.
You've Reached The End