Hollywood Is A Small World After All Celebrities From All Over The World
Keanu Reeves | Lebanese/ Canadian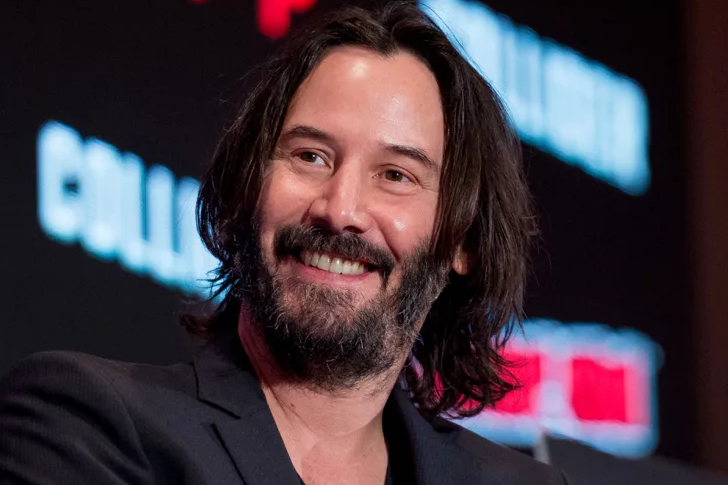 Actor Keanu Charles Reeves or simply Keanu Reeves was born in Beirut, Lebanon. His father was Chinese-Hawaiian and his mother was British. His parents were based in Lebanon when he was conceived but after a while, they moved to Australia for a bit. His parents decided to hire a divorce lawyer when things didn't work out. He moved to Toronto, Canada with his mother and sister after that. It was later in 1986 that Reeves brought himself to Los Angeles to become an actor.
Some of the notable movie titles that he has appeared in include Speed, The Devil's Advocate, The Matrix, My Own Private Idaho, Little Buddha, Stroker's Dracula, Constantine, Point Break, Dangerous Liaisons, and the John Wick movies. He has also gained popularity from the younger audiences from these famous tile. Keanu Reeves also participated in the commercials for the long waited game Cyberpunk 2077.
Luke Evans | British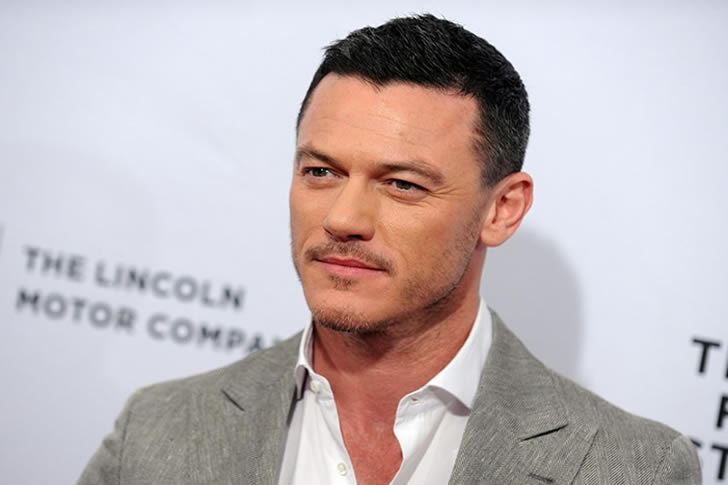 Luke George Evans was born in Pontypool, Wales, and grew up in Aberbargoed, in the south of Wales. He is the son of Yvonne (Lewis) and David Evans. He moved to Cardiff at the age 17. He then won a scholarship to the London Studio Centre, and graduated in 2000. In 2008, he landed his most significant theatre role playing Vincent in the play Small Change written and directed by Peter Gill at the Donmar Warehouse. For his performance he gained recognition from film casting directors and US agencies and was nominated for the Evening Standard Award for best newcomer. Later that same year he did his second show at the Donmar Warehouse, Piaf, in which he played Yves Montand.
In his early 20s in an article in the U.K.'s Gay Times, Evans stated that people would approach him in gay pubs to tell him that they could not believe that he was gay. In a subsequent 2002 interview in The Advocate in the U.S. he said that although his (then) part (in Taboo) was that of a straight man "everybody knew me as a gay man, and in my life in London I never tried to hide it". By his late 30s, he was less willing to discuss his sexuality with the press, asserting his private life to be private. Little is reported about his private life, and he deliberately shields his family from the press. He stated in response to a question about the opinion that "Hollywood" might have of his sexuality that his private life was not connected to "Hollywood", and that "Talent, success, what you do in your personal life.
Sam Heughan | Scottish
Sam Roland Heughan was born April 30, 1980 in Balmaclellan, Dumfries and Galloway, Scotland. An accomplished stage and screen actor best known for his leading roles in Starz TV Series Outlander, A Princess for Christmas, and A Very British Sex Scandal. He attended the Royal Scottish Academy of Music and Drama (now the Royal Conservatoire of Scotland) located in Glasgow, Scotland. He is an active patron of Youth Theatre Arts Scotland and Bloodwise (formerly Leukemia and Lymphoma Research) as President of Bloodwise Scotland.
In 2015, he co-founded My Peak Challenge with personal trainer John Valbonesi of Every Day Athlete; a global, community-based organization that raises money for charitable causes such as Bloodwise and Marie Curie as well as encourages members to succeed in fitness and personal challenges. Heughan was a vocal supporter of Scottish independence from the United Kingdom during the 2014 independence referendum, going on record as saying "I was a no and thought independence wasn't a good idea initially, but then I did a 180 and towards the end became quite vocal in the Yes campaign. I thought that ultimately it was a move towards more democracy for the people of Scotland."
Freddie Mercury | Indian/British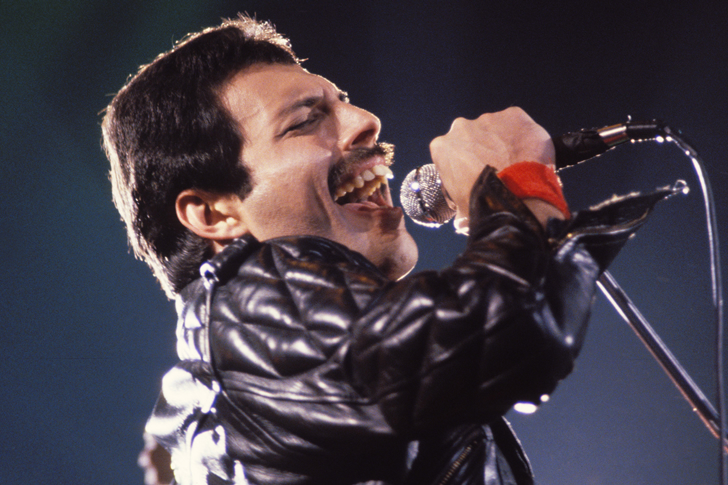 Queen frontman Freddie Mercury was a legend in the music industry. He is known as a singer, songwriter, and a producer. Through his unique personality and his impressive vocal range, he was able to make history with his band. Mercury was even given credit as one of the greatest rock and roll artists of all time. His origin however was somewhere very far away.
He was born as Farrokh Bulsara in Zanzibar, Tanzania. Since his family was British-Indian, his youth was spent in India but due to his father's job, they had to return to Zanzibar. In 1964, his family left because of the revolution. They moved to Middlesex, England and settled there. This was where he found the other members of Queen. One of the other thing people discuss the most about Freddie was his sexuality. While some commentators claimed Mercury had his sexual orientation from the public, others claimed he was " openly gay".
Rihanna Barbadian/U.S.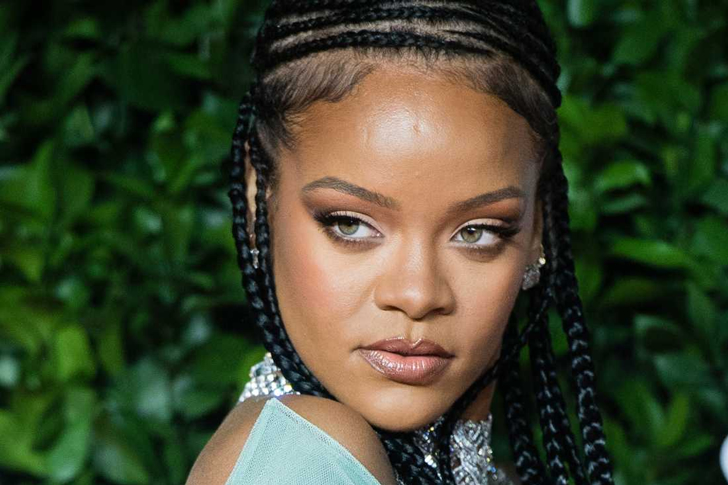 Legally Robyn Rihanna Fenty, singer and pop star Rihanna was born to a Guyanese other and Barbadian father in St. Michael, Barbados. She was an immigrant from Barbados and she is very vocal about the hardships that she and her family have gone through when they moved to the U.S. In her interviews, she shared that the empathized with Latinos and Mexicans who are still being discriminated in America up until today. She is very familiar with the policies and the experiences that are related to these issues. Other than her singing career, Rihanna has also made an investment to put up her cosmetic line Fenty beauty. On top of this, she is the appointed ambassador of Barbados, her home country.
In 2017, Rihanna launched her critically acclaimed cosmetics company Fenty Beauty under LVMH's Kendo Brands. The partnership was worth $10 million and would see Rihanna release various beauty products. The first installment of Fenty Beauty was released on 8 September 2017 in stores and online, available in over 150 countries. It included an array of products including foundations, highlighters, bronzers, blush compacts, lip glosses and blotting sheets and was praised for its diverse range for all skin colours. Time magazine named Fenty Beauty as one of "The 25 Best Inventions of 2017", citing the breadth of its range.
Sophia Loren | Italian/French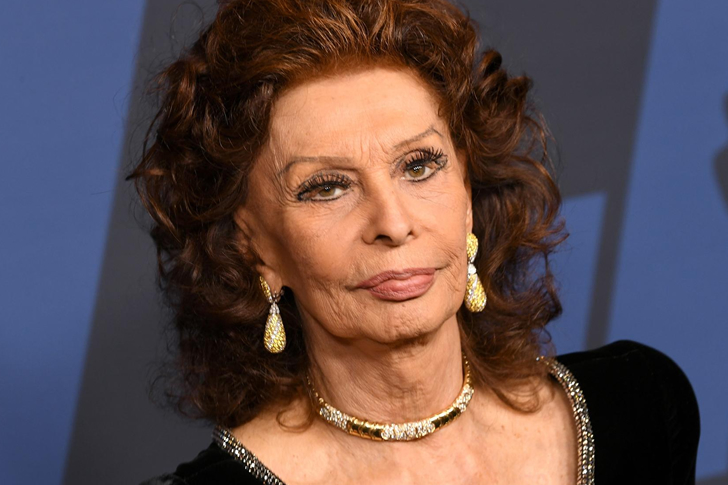 Born Sofia Villani Scicolone in Rome, actress Sophia Loren hailed from a trying childhood. From her humble beginnings, she ventured to Hollywood where she met her stardom and her husband Carlo Ponti. As a couple, the pair went through some tough times. Other than the fact that their first marriage was not accepted by both Italy and Vatican because Ponti's earlier divorce was not recognized by the same, Ponti was accused of bigamy and Loren of being a concubine. These court undertakings made them leave the country and soon lose their Italian citizenship.
They moved to France after this where they earned their French citizenship. They married again legally when Ponti and his ex-wife hired a divorce lawyer to work with an Italian-recognized process. They had two children. Loren remained married to Carlo Ponti until his death on 10 January 2007 from pulmonary complications.
Martin Lawrence | German/American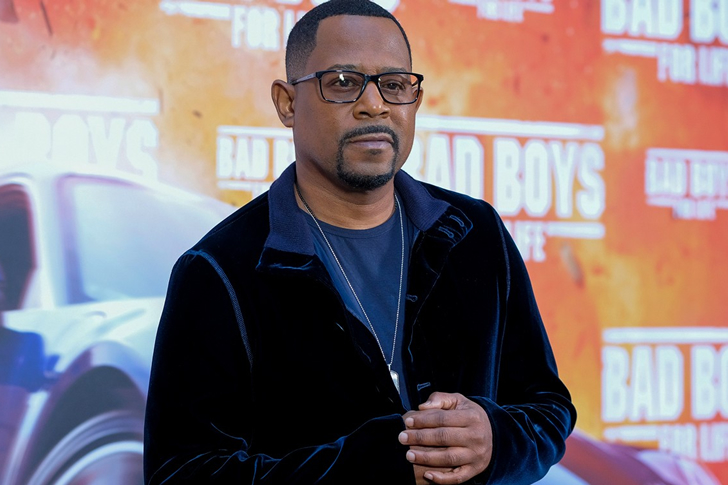 90s TV personality Martin Lawrence was born in Frankfurt, Germany in 1965. His career blossomed as he took parts as a comedian, an actor, a producer, a talk show host and a writer on TV. He was one of the biggest names of Fox during the height of his fame. He appeared in several shows and movies like Boomerang, House Party, Bad Boys, Bad Boys II, Wild Hogs, Nothing to Lose, Life, Blue Streak, Big Momma's House, A Thin Line Between Love and Hate and the iconic sitcom Martin.
With a lot of things going on for this celebrity, he has amassed both fame and fortune. For sure, he has made several investments on real estate and several personal assets for himself and his family. Lawrence owns a farm near Purecellville, Virginia. For several years, he owned a large mansion in the Veverly Park community in Beverly Hills, where he wedded Gibbs. However, following their divorce, the property was available for lease at $200000 per month in June 2012. In 2013, the property was up for sale for $26.5 million, and eventually he sold it for @17.2 million to Bruce Makowsky, buying an Encino, Los Angeles property for $6.63 million.
Joaquin Phoenix | Puerto Rican/American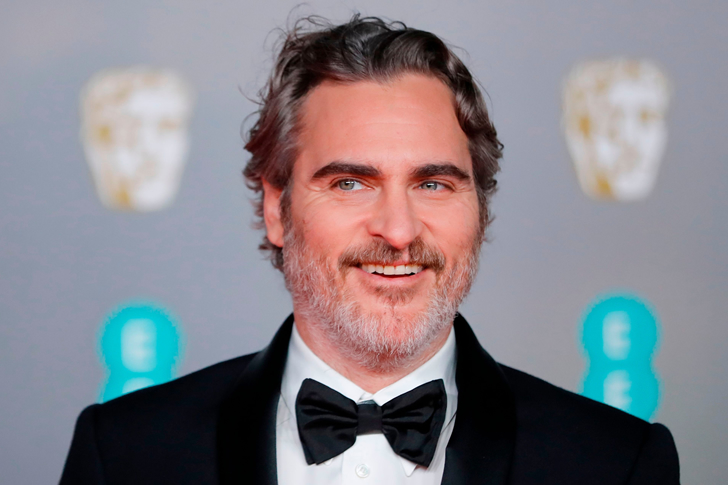 Joaquin Phoenix did not come from an ordinary childhood. Though his parents are both Americans, he was born in Puerto Rico. His family followed the religious cult called Children of God and traveled around Latin America at the time of his birth. Some of his early childhood was spent with the cult but their degree of commitment to the sect eventually decreased and he and his family left and settled in Los Angeles in 1978. He and his siblings ventured into the entertainment industry and he himself started acting when he was just a child.
When he was younger he was called "Leaf Phoenix" a name he gave himself. Some of the films he was in are Gladiator, The Master, Walk the Line, Her and Joker. Phoenix is the recipient of an Academy Award, a British Academy Film Award, a Grammy Award, two Golden Globe Awards, a Screen Actors Guild Award, the Volpi Cup for Best Actor at the Venice Film Festival and the Award for Best Actor at the Cannes Film Festival.
Anthony Hopkins | British/American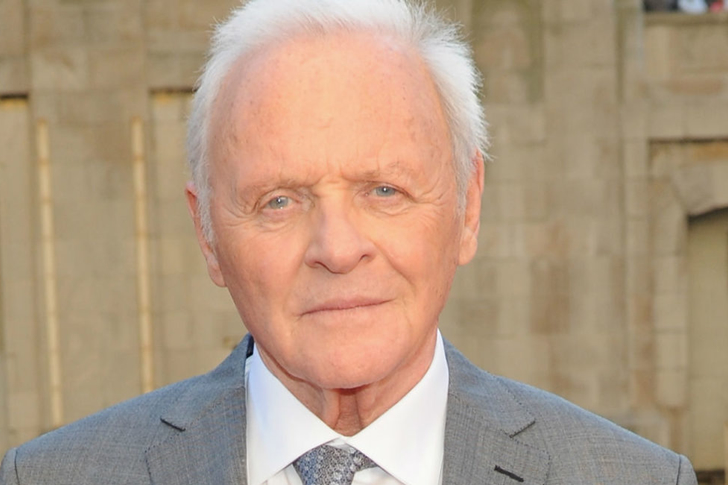 Anthony Hopkins is an actor who has been gracing our screens with his impressive performances. He is Welsh by birth and was knighted in the United Kingdom. In 1949, to instill discipline, his parents insisted he attend Jones' West Monmouth Boys' School in Pontypool. He remained there for five terms and was then educated at Cowbridge Grammar School in the Vale of Glamorgan. In 2002 interview he stated, ' I was a poor learner, which left me open to ridicule and gave me an inferiority complex. I grew up absolutely convinced I was stupid.
However, he moved to California during the 90s and liked his stay there. In 2000, he received his American citizenship. Getting this citizenship almost cost him his title as "Sir" because of the renouncing clause in the US pledge of allegiance. He overcame this though and ended up with both the US citizenship and his knighthood. He said in one interview that his choice to become an American citizen was a "decision of the heart" because he found that the country was generous to him. Now he has investments and properties in both countries.
Mila Kunis | Ukrainian / American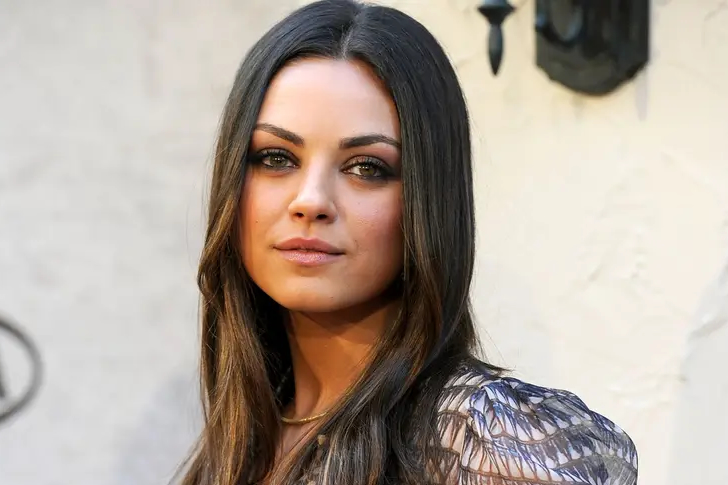 Born Milena Markovna Kunis, actress Mila Kunis was born and raised in Chernivtsi, Ukraine. She and her Jewish family fled to the U.S. when she was only 7 years old after the Soviet Union fell. They settled in L.A. and she spent the rest of her childhood there. They started out as a struggling family when they first moved into the U.S. She started acting in after-school workshops where she was discovered by an agent who signed her up into roles in TV shows and commercials. Her big break was being casted in That 70's Show when she was 14 years old. This role along with her film credits in Forgetting Sarah Mashall jumpstarted her stardom. She also appeared in Black Swan, Ted, and Friends with Benefits.
Kunis began dating actor Macaulay Culkin in 2002. During their relationship there were rumors of the couple getting married, but Kunis denied them.Kunis said she tried her best to protect her and Culkin's privacy, noting that "We don't talk about it to the press. It's already more high profile than I want it to be."[184] When asked if it was difficult to stay out of the tabloids and press, Kunis responded: "I keep my personal life as personal as I physically, mentally, possibly can." Asked if that is difficult she said, "I don't care. I will go to my grave trying. It is hard, but I'll end up going to a bar that's a hole in the wall. I won't go to the 'it's-happening' place.". Kunis' publicist confirmed reports that Kunis and Culkin had ended their relationship on January 3, 2011
Natalie Portman | Israeli/American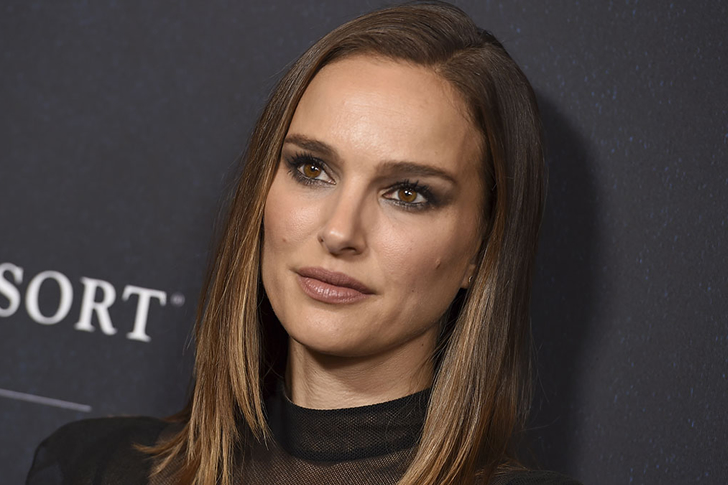 Award-winning actress Natalie Portman was born as Natalie Hershlag in Jerusalem, Israel. She chose "Portman," her grandmother's maiden name as her screen name. With an Israeli father and an American mother, she found herself going back and forth the two countries quite a lot while holding both citizenships. ortman's most acclaimed and highest-grossing films, according to the online portal Box Office Mojo and the review aggregate site Rotten Tomatoes, include Star Wars: Episode I – The Phantom Menace, Star Wars: Episode II – Attack of the Clones, Closer, Star Wars: Episode III – Revenge of the Sith, V for Vendetta, Black Swan, No Strings Attached , Thor, Thor: The Dark World , Jackie, and Annihilation.
She transferred to Washington, D.C. when she was toddler and then eventually to Long Island, New York. She took her degree in psychology in Harvard University while pursuing her career in acting. She won an Academy Award and 2 Golden Globes so far. Up to date when she is not busy with work, Portman still travels back to Israel a lot. She said that it is there where she feels like she is home.
Camila Cabello | Cuban/ American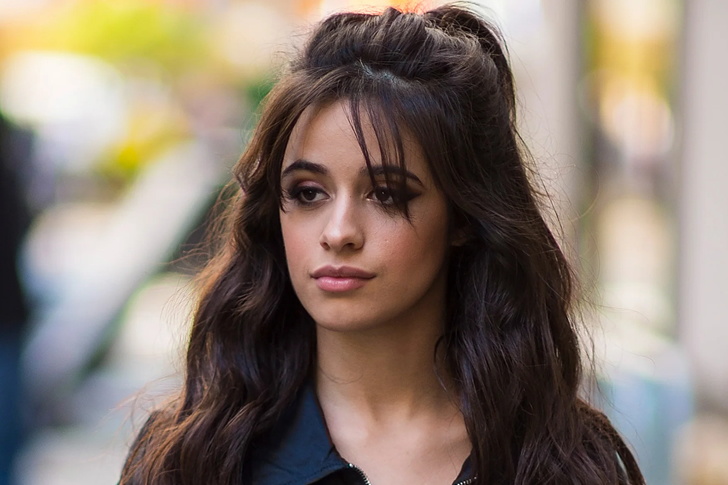 Born in Cojimar, Cuba, singer Camila Cabello is a Cuban-Mexican immigrant. Her father is Mexican and her mother is Cuban. She came to the U.S. when she was 6 years old. She shared in an interview with Marie Claire that her mother told her they were going to Disney World when they made their big move. Her parents did not have much back then and she is no stranger to poverty. She is supportive of the Grammy's Deferred Action for Childhood Arrivals (DACA) Program because of her own experiences as an immigrant. Before she became a pop star, Cabello went through a certain degree of hardship to get to where she was now.
She believes that all should work hard to reach their dreams. On June 21, 2019, Cabello released "Señorita" with Canadian singer Shawn Mendes, along with the music video. The song debuted at number 2 on the US Billboard Hot 100 chart and marks Mendes' and Cabello's second collaboration, following "I Know What You Did Last Summer" released in 2015. In August, "Señorita" climbed to the number one position, making it Cabello's second single to top the Hot 100 chart. It earned them a nomination for the Grammy Award for Best Pop Duo/Group Performance. According to the IFPI, "Señorita" was the third best-selling song of 2019 globally.
Liam Neeson | British/Irish/American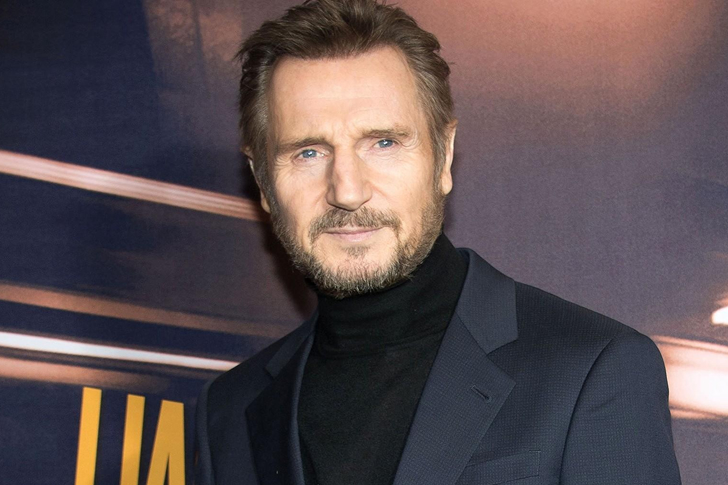 Actor Liam Neeson is known to have an Irish accent and it has gotten him into some roles but it also became the reason he got turned down for more. Born in Ireland, Neeson spent his childhood in an Irish environment before moving to Great Britain to act in the 80s. After leaving university, Neeson returned to Ballymena, where he worked in a variety of casual jobs, from a forklift operator at Guinness to a truck driver. He also attended teacher training college for two years in Newcastle upon Tyne, England, before again returning to his hometown. In 1976, Neeson joined the Lyric Players' Theatre in Belfast, where he performed for two years. He got his first film experience in 1977, playing Jesus Christ and Evangelist in the religious film Pilgrim's Progress.
When he arrived in the United States, his accent became a problem to casting directors. He learned quickly that changing accents had to be part of his job. He became a U.S. citizen in 2009. Through his journey he still credits his Irish origin for being a big part of who he is. He was given the honor of narrating Ireland's bid video for hosting the Rugby World Cup that will be set on 2023.
Emma Watson | British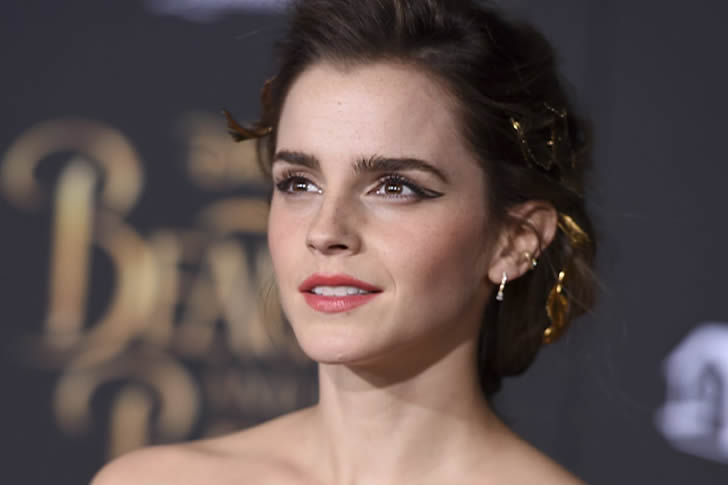 Emma Charlotte Duerre Watson was born in Paris, France, to English parents, Jacqueline Luesby and Chris Watson, both lawyers. She moved to Oxfordshire when she was five, where she attended the Dragon School. From the age of six, Emma knew that she wanted to be an actress and, for a number of years, she trained at the Oxford branch of Stagecoach Theatre Arts, a part-time theatre school where she studied singing, dancing and acting. By the age of ten, she had performed and taken the lead in various Stagecoach productions and school plays.
In 2012, Emma was honored with the Calvin Klein Emerging Star Award at the ELLE Women in Hollywood Awards. In 2013, Emma was awarded the Trailblazer Award at the MTV Movie Awards in April and was honored with the GQ Woman of the Year Award at the GQ Awards in September. Further to her acting career, Emma is a Goodwill Ambassador for the UN, promoting gender equality and the empowerment of women. Emma graduated from Brown University in May 2014.
Glenn Howerton | Japanese/American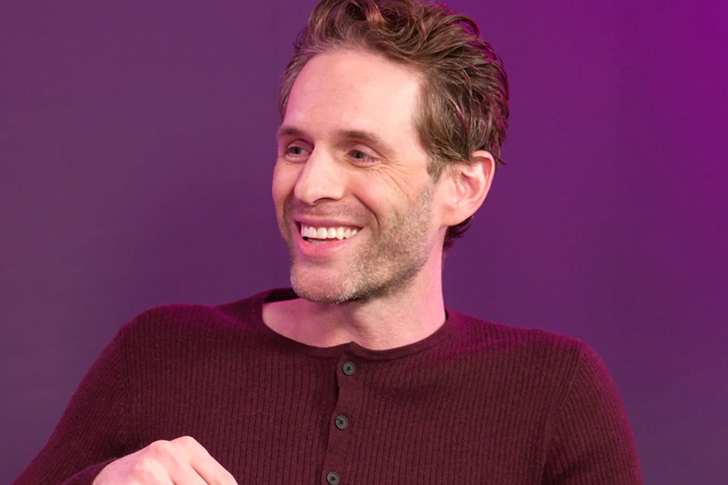 The famous Glenn Howerton is a producer, actor, director and screenwriter who is based in the United States. One thing most people don't know is that Howerton was actually born in Japan and therefore has a Japanese citizenship alongside his American citizenship. Though his career is thriving in the U.S., his roots in Asia are not lost to him. He is most known for his memorable performance in It's Always Sunny in Philadelphia as Dennis Reynolds. For this film, he did not only act but also functioned as one of the writers and the executive producer.
In 2002, Howerton starred as Corey Howard in the ill-fated Thats'80s Show. H w went on to guest star on ER as Fr, Nick Cooper in 2003. He had small roles in the films as well during 2000s. Other film and TV shows credits he has to his name are The Strangers, A.P. Bio, Crank, Serenity, and The Cleveland Show.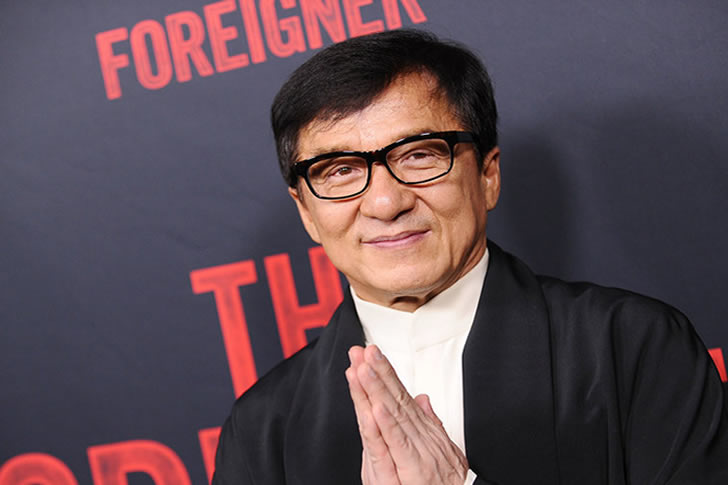 Jackie was born Kong-sang Chan on April 7, 1954, on Hong Kong's famous Victoria Peak, to Charles and Lee-Lee Chan, and the family immigrated to Canberra, Australia, in early 1960. Chan's own film career was off and running and he swiftly appeared in many low-budget martial arts films that were churned out at a rapid fire pace by Hong Kong studios eager to satisfy the early 1970s boom in martial-arts cinema. He starred inShaolin Wooden Men,To Kill With Intrigue , Half A Loaf of Kung Fu and Magnificent Bodyguards , which all fared reasonably well at the cinemas.
Chan is truly one of the international film industry's true maverick actor / director / stuntman / producer combinations – he has done it the hard way, and always his way to achieve his dreams and goals to be an international cinematic star. Off screen he has been directly involved in many philanthropic ventures providing financial assistance to schools and universities around the world. He is a UNICEF GoodWill Ambassador, and he has campaigned against animal abuse and pollution and assisted with disaster relief efforts to the 2004 Indian Ocean Tsunami victims.
Jet Li | Chinese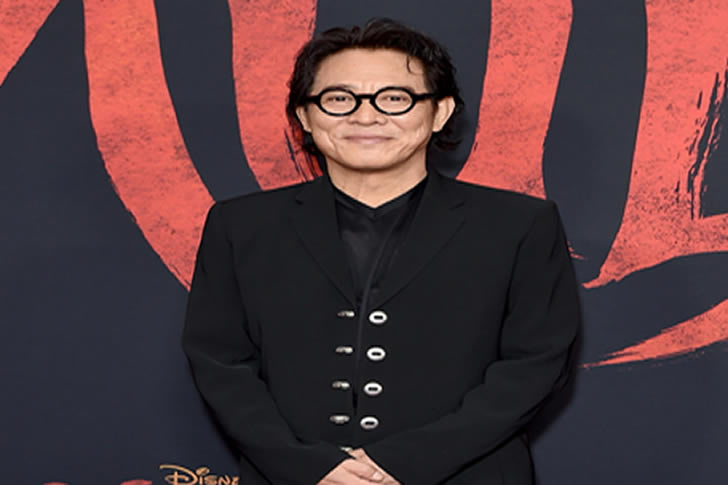 Jet Li born Li Lian Jie in Beijing, China. He started training at the Beijing wushu academy (wushu is China's national sport, largely a performance version of various martial art styles) at age eight. He won five gold medals in the Chinese championships, his first when he was only 11. In his teens, he was already a national coach, and before he was 20 he had starred in his first movie: Shao Lin si , which started the 1980s Kung-Fu boom in mainland China. He relocated to Hong Kong, where he was the biggest star of the early 1990s Kung-Fu boom.
His first directorial effort was Zhong hua ying xiong.By US box office statistics, the most successful Jet Li film as of August 2010 is Lethal Weapon 4, which grossed over $130 million domestically, while the second is The Expendables with over $103 million. Hero is the third most successful foreign language film in the US, and one of the most critically acclaimed Li movies. Fearless is the seventh most successful foreign language film of all time in the US. From an aggregated critical point of view, the best acclaimed Li movie is Fist of Legend (Rotten Tomatoes: 100%).
Nikolaj Coster-Waldau | Danish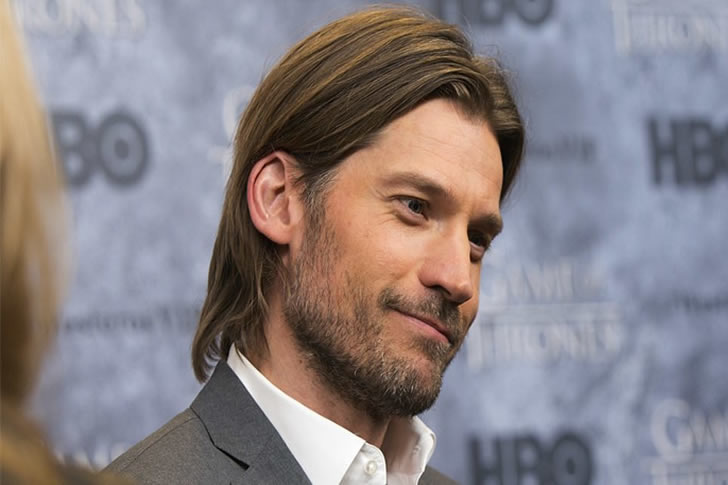 Nikolaj Coster-Waldau born 27 July 1970, is a Danish actor, producer and screenwriter. He graduated from the Danish National School of Theatre in Copenhagen in 1993. Coster-Waldau's breakthrough performance in Denmark was his role in the film Nightwatch. Since then he has appeared in numerous films in his native Scandinavia and Europe in general, including Headhunters and A Thousand Times Good Night.
In the United States, his debut film role was in the war film Black Hawk Down (2001), playing Medal of Honor recipient Gary Gordon. He became widely known for his role as Jaime Lannister in the HBO fantasy series Game of Thrones, for which he received a Primetime Emmy Award nomination for Outstanding Supporting Actor in a Drama Series in 2018. He is a UNDP Goodwill Ambassador, drawing attention to critical issues such as gender equality and climate change.
Mads Mikkelsen | Danish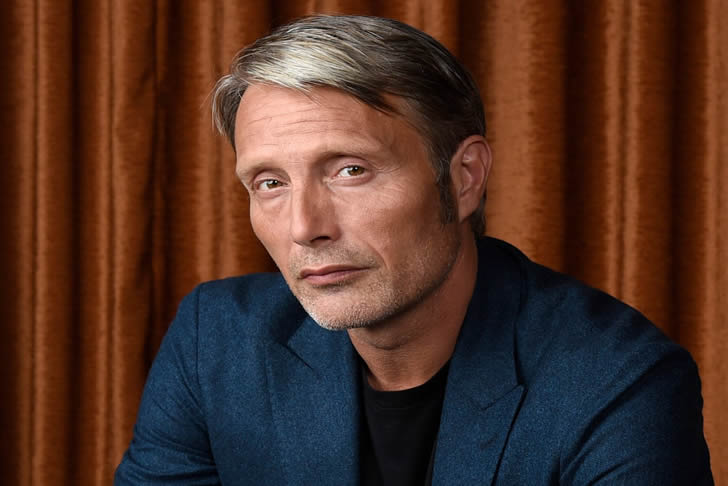 Mads Mikkelsen's great successes parallel those achieved by the Danish film industry since the mid-1990s. He was born in Østerbro, Copenhagen, to Bente Christiansen, a nurse, and Henning Mikkelsen, a banker. Starting out as a low-life pusher/junkie in the 1996 success Pusher, he slowly grew to become one of Denmark's biggest movie actors. The success in his home country includes Blinkende lygter (2000), En kort en lang and the Emmy-winning police series Rejseholdet .
His success has taken him abroad where he has played alongside Gérard Depardieu in I Am Dina as well as in the Spanish comedy Torremolinos 73 and the American blockbuster King Arthur. He played the role of Dr. Hannibal Lecter in the critically acclaimed NBC series Hannibal, from 2013 to 2015, with great success.
Joel Kinnaman | Swedish/ American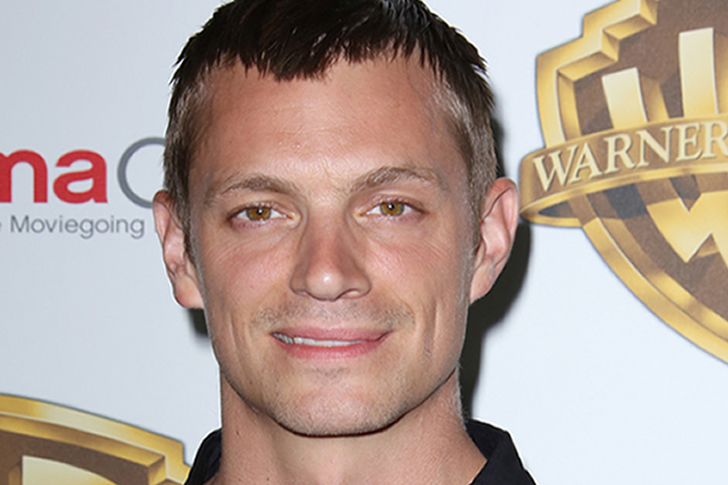 Joel Kinnaman is a Swedish and American actor who first gained recognition is his roles in the Swedish film Easy Moiney and the Johan Falk crime series. Kinnaman is known internationally for his television roles as Detective Stephone Holder in AMC's The Killing, Takeshi Kovacs in the first season of Altered Carbon, and Governor Will Conway in the U.S. version of House of Cards. He has also played Alex Murphy in the 2014 RoboCop remake, and Rick Flag in the film adaptation of Suicide Squad, based on the DC Comics anti-hero team of the same name. In 2019, Kinnaman starred in Hanna as Erik Heller and in For All Mankind as astronaut Ed Baldwin.
Kinnaman grew up with the condition of pectus excavatum, with a caved-in appearance of the chest. He underwent surgery prior to the filming of Altered Carbon, inserting two metal bars to push the sternum outward in order to correct the deformity. Joel has also been a avid fan of his hometown football club Hammaryby IF from an early age. Due to his constant traveling, his accent is noticeably mixed. While he identifies it as an American accent, he has stated that the "melody' is wrong and has been working to perfect it since.
Cate Blanchett | Australian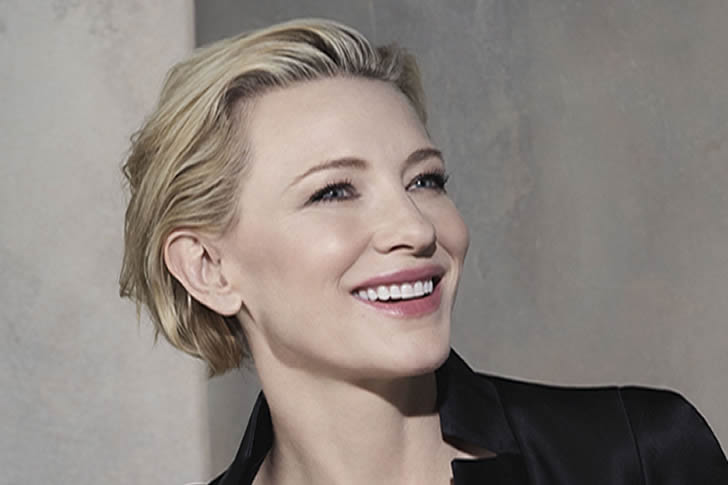 Cate Blanchett was born on May 14, 1969 in Melbourne, Victoria, Australia, to June (Gamble), an Australian teacher and property developer, and Robert DeWitt Blanchett, Jr., an American advertising executive, originally from Texas. She has an older brother and a younger sister. When she was ten years old, her 40-year-old father died of a sudden heart attack. Her mother never remarried, and her grandmother moved in to help her mother. Cate graduated from Australia's National Institute of Dramatic Art in 1992 and, in a little over a year, had won both critical and popular acclaim.
While most actresses might slow down in their forties, Blanchett did the opposite by stretching her boundaries even further, such as when she played 13 different characters in Manifesto (2015) and then making her Broadway debut in 2017 in "The Present", which is her husband's adaptation of Chekhov's play "Platonov" for which she earned a Tony nomination as Best Actress in a Play. Also in 2017, she was selected for the highest honor in her birth country: the Companion of the Order of Australia (AC).
Keira Knightley | British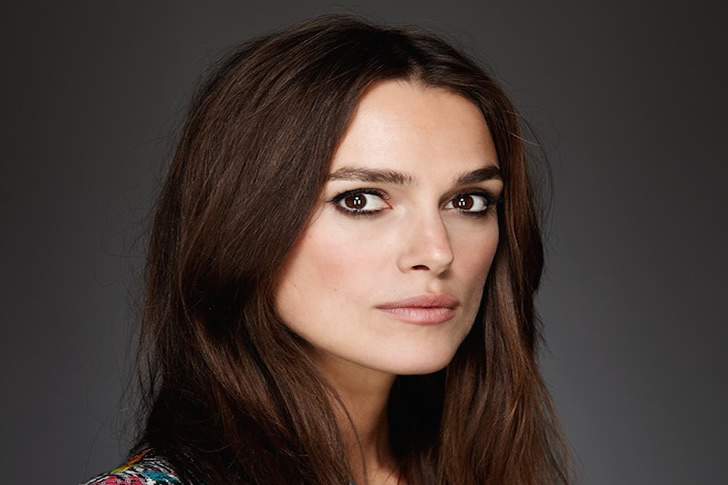 Keira Christina Knightley was born March 26, 1985 in the South West Greater London suburb of Richmond. She is the daughter of actor Will Knightley and actress turned playwright Sharman Macdonald. An older brother, Caleb Knightley, was born in 1979. Her father is English, while her Scottish-born mother is of Scottish and Welsh origin. Brought up immersed in the acting profession from both sides – writing and performing – it is little wonder that the young Keira asked for her own agent at the age of three. She was granted one at the age of six and performed in her first TV role as "Little Girl" in Screen One: Royal Celebration, aged seven.
Knightley then began a relationship with musician James Righton, of Klaxons, in February 2011. They were married on 4 May 2013, in Mazan, Vaucluse. The couple have two daughters, Edie, born in May 2015, and Delilah, born in September 2019. Knightley advocates equal paternity leave and has spoken about the expense of childcare in England. She said in an interview for the December 2016 issue of Harper's Bazaar that she had been "lucky to be able to afford really good childcare, because otherwise it would be at least four years out of my career".
Ingrid Bergman | Swedish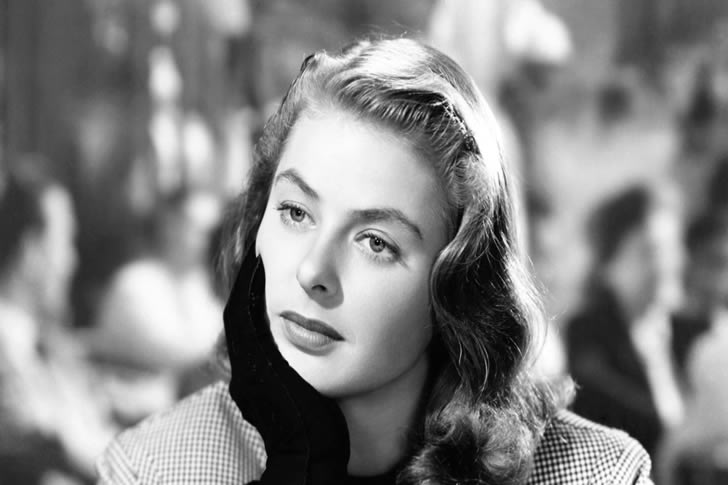 Ingrid Bergman was born on August 29, 1915 in Stockholm, Sweden, to a German mother, Frieda Henrietta (Adler), and a Swedish father, Justus Samuel Bergman, an artist and photographer. She was one of the greatest actresses from Hollywood's lamented Golden Era. Her natural and unpretentious beauty and her immense acting talent made her one of the most celebrated figures in the history of American cinema. Bergman is also one of the most Oscar-awarded actresses, tied with Meryl Streep, both second only to Katharine Hepburn.
A film with Ingrid Bergman was sure to be a quality production. In her final big-screen performance in 1978's Höstsonaten she had her final Academy Award nomination. Though she didn't win, many felt it was the most sterling performance of her career. Ingrid retired, but not before she gave an outstanding performance in the mini-series A Woman Called Golda, a film about Israeli prime minister Golda Meir. For this she won an Emmy Award as Best Actress, but, unfortunately, she did not live to see the fruits of her labor.
Bibi Andersson | Swedish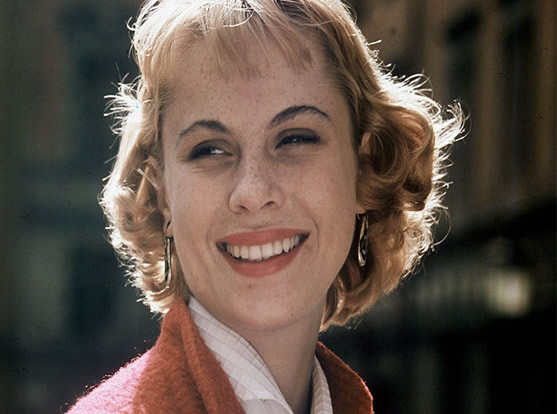 Her artistic dreams came early in life and were further supported by her older sister Gerd Andersson who became a ballet dancer at the Royal Opera and made her acting debut in 1951. Bibi, on the other side, had to make do with bit parts and commercials. She debuted in Dum-Bom, playing against Nils Poppe. Eventually, she was able to start at the Royal Dramatic Theatre's acting school in 1954.A brief relationship with Ingmar Bergman made her quit school and follow him to the Malmö city theatre, where he was a director, performing in plays by August Strindberg and Hjalmar Bergman.
Bergman also gave her a small part in his comedy Sommarnattens leende (1955), and larger roles in his Smultronstället (1957) and Det sjunde inseglet (1957). From the the 1960s she got offers from abroad, with best result in I Never Promised You a Rose Garden (1977). During the civil war in Yugoslavia she has worked with several initiatives to give the people of Sarajevo theatre and other forms of culture.
Rachel McAdams | Canadian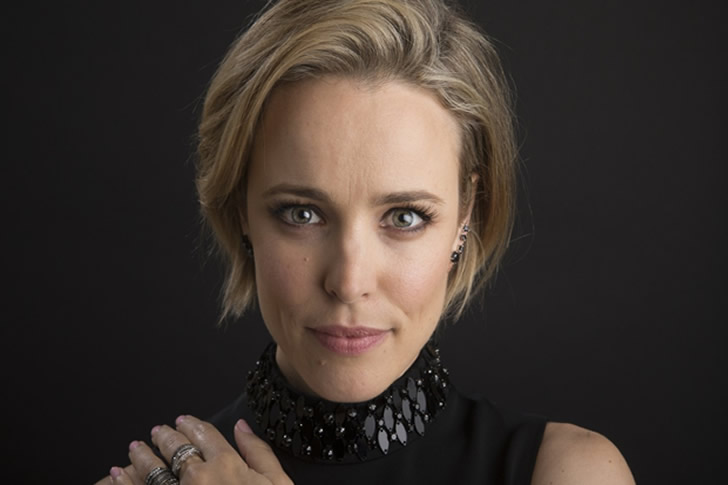 Rachel Anne McAdams was born on November 17, 1978 in London, Ontario, Canada, to Sandra Kay (Gale), a nurse, and Lance Frederick McAdams, a truck driver and furniture mover. She is of English, Welsh, Irish, and Scottish descent. Rachel became involved with acting as a teenager and by the age of 13 was performing in Shakespearean productions in summer theater camp; she went on to graduate with honors with a BFA degree in Theater from York University.
After her debut in an episode of Disney's The Famous Jett Jackson, she co-starred in the Canadian TV series Slings and Arrows, a comedy-drama about the trials and travails of a Shakespearean theater group, and won a Gemini award for her performance in 2003. In 2005, McAdams received ShoWest's "Supporting Actress of the Year" Award as well as the "Breakthrough Actress of the Year" at the Hollywood Film Awards. In 2009, she was awarded with ShoWest's "Female Star of the Year."
Alex Trebek | Canadian/American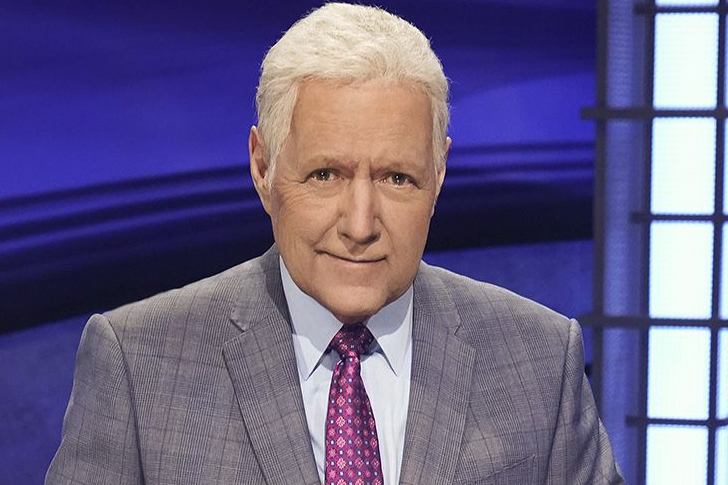 Famous game show host Alex Trebek is most famous for hosting the hit American game show Jeopardy! but his roots are actually Canadian. Born and raised in Ontario, Canada, Trebek started out his career hosting Canadian game shows. He hosted Reach for the Top during the sixties and this experience made him decide to move to the U.S. and try his luck in Hollywood. He hosted several shows including High Rollers, The Wizard of Odds, Pitfall, and The $128,000 Question before he was chosen to host the 1984 revival of Jeopardy! In 1998, he became a naturalized American citizen and thrived in Hollywood. Now famous to Americans all over the country, Trebek's personal investment planning is now based in the U.S. as well.
Trebek made multiple guest appearances on other television shows, ranging from Jimmy Kimmel Live!, The Colbert Report and Good Morning America etc. In 1997, Trebek was awarded the honorary degree of Doctor of the University from the University of Ottawa. In 2011, it was announced the Trebek would be one of the recipients of the Lifetime Achievement Award at the Daytime Emmy Awards. He has also held a Guinness World Record for " the most gameshow episodes hosted by the same presenter".
Pamela Anderson | Canadian/American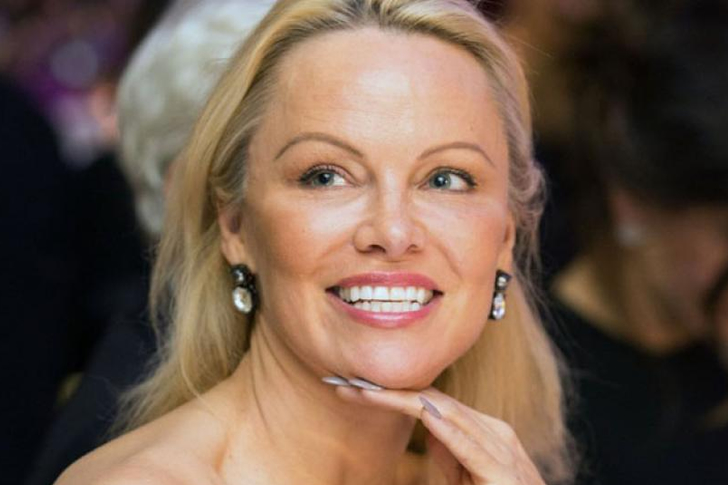 Given credit as "the ultimate Californian girl," bombshell Pamela Anderson is actually not a native of California. With her blonde hair and tan complexion, it is easy to mistaken the Baywatch star for an all-around American girl. However, Anderson actually grew up in British Columbia, Canada. She moved to California in 1989 and got her U.S. citizenship in 2004. Her lawyer Barbra Federman shared in an interview that Anderson had to go through an interview and a citizenship test before she became an official American citizen. She kept her Canadian citizenship through this decision. Other than her acting career, Anderson is also an advocate of animal rights.
She became more active and vocal about her advocacy when she officially became an American. Pamela Anderson returned to the public in her performances in Dancing with the stars in Season 10 and Seanson 15. However, She was not able to make it far in the show.
Salma Hayek | Mexican/American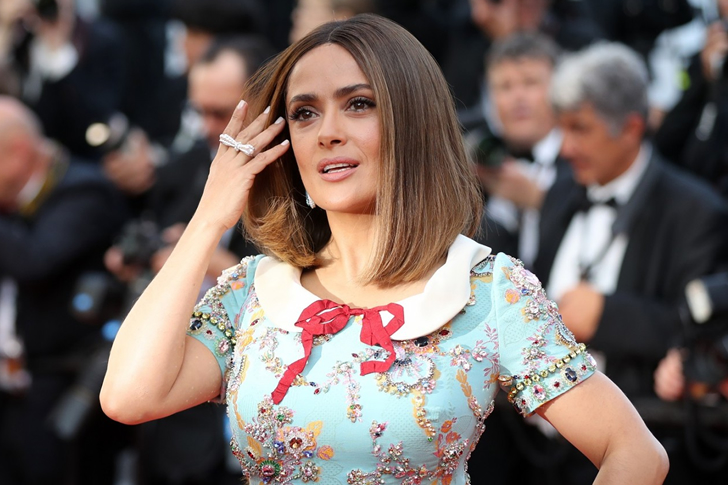 Actress Salma Hayek lived a life in Mexico before she made it to Hollywood. A lot of people could from her facial features. Coming from Mexico, she started acting in Mexican telenovelas. She worked in both Mexican and American projects in the 90s, building up her portfolio while studying more of acting. Hayek's charitable work was also a big part in her career, including increasing awareness in violence against women and discrimination against immigrants. On July, 2005 Hayek testified before the U.S Senate Committee on the Judiciary supporting reauthorizing the Violence Against Women Act.
Though she received her U.S. citizenship in 2013, she still keeps in touch with the Mexican community. She did not cut any connections and is keen on representing her home country in her work. She shared in one interview that she always gives credit to her roots and that she taught her child to do the same. She exposed her to the heritage, culture, and food of Mexico because this is also her roots. She also taught her Spanish, Hayek's own first language.
Gene Simmons | Israeli/American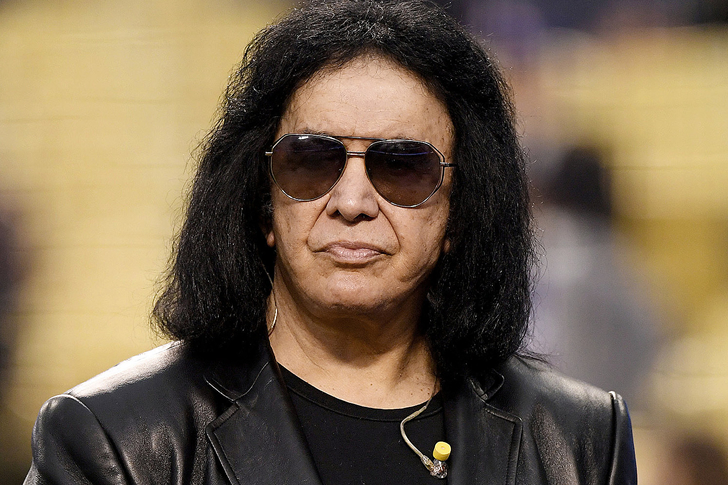 Born Chaim Witz in Haifa, Israel is musician Gene Simmons. Though he is most known as a rock star, Simmons grew up in a coastal town in Israel. When he and his family moved to New York in the 50s, he changed his name to Eugene Klein. Eventually, he used the name he is famous for when he got older. Before he ended up not only as a famous musician but also a singer, songwriter, actor, record producer and TV personality, his early life wasn't the best as most of his maternal extended family did not make it from World War II concentration camps.
His career took shape in the U.S., however and thrived as a lead band member of KISS. No one is unfamiliar with the degree of success he attained. Simmons was also a supporter of the foreign policy of the Grorge W. Bush administration. He supported the 2003 invasion of Iraq, writing on his website: "I'm ashamed to be surrounded by people calling themselves liberal who are, in my opinion, spitting on the graves of brave American soldiers who gave their life to fight a war that wasn't theirs… in a country they've never been to… simply to liberate the people therein"
Tommy Lee | Greek/American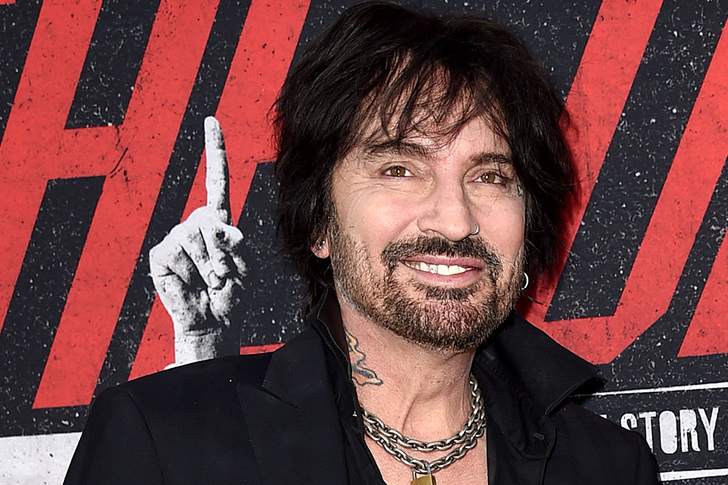 Musician Tommy Lee was born Tommy Lee Bass in Athens, Greece in 1962. He was born there but he and his family moved away from their hometown when Lee was only 4 years old. His mother was Greek and was the title holder of Miss Greece 1957 while his father was Welsh. His father worked in America, though, so the entire family moved to Los Angeles, California. As he worked on his career, he founded the Mötley Crüe and Methods of Mayhem bands and had his own solo musical pursuits along the way. Being a rock star surely paved the way to his success.
He now has several investments to his name, so he is more than financially capable of raising his family. But during his career, a huge scandal hit him hard. Lee and Anderson had videotaped their sexual activities while on vacation. The video was stolen in 1995, released on the Internet, and became a prime example of viral pornography. According to The Dirt, Lee claims that he was having work done at his house, and a person (who, according to the book, was a former porn star by the name of Rand Gauthier) working at the house found the tape and sold it. Anderson sued the video distribution company, Internet Entertainment Group. Ultimately, the Lees entered into a confidential settlement agreement with IEG. Thereafter, the company began making the tape available to subscribers to its websites again, resulting in triple the normal traffic on the site.
Michael J. Fox | Canadian/American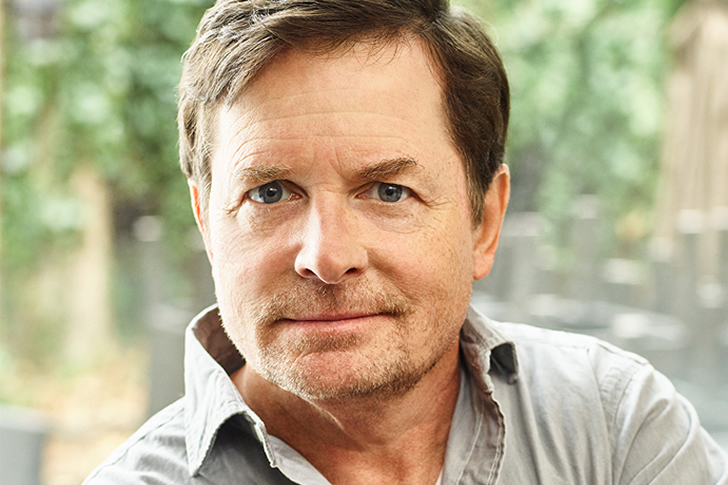 Actor Michael J. Fox is a proud Canadian. He has been in the industry and has been settling in the United States for a while but his origin is actually elsewhere. He only received his American citizenship in 1999 – a whole decade after he started working for it. Michael sure had a successful career, He has earned awards such as American Comedy Awards, Gold Derby Awards, Grammy Awards, Jupiter Awards and People's Choice Awards etc.
Fox has been very vocal about his love for his home country. He shared in an interview that he feels a strong connection to his roots because he credits the same for his "reference for everything". He feels that his approach towards things differs from a typical way an American would because his culture taught him differently. Because of this perspective, he has brought his own ideals and principles into his work.
Seth Rogen | Canadian/American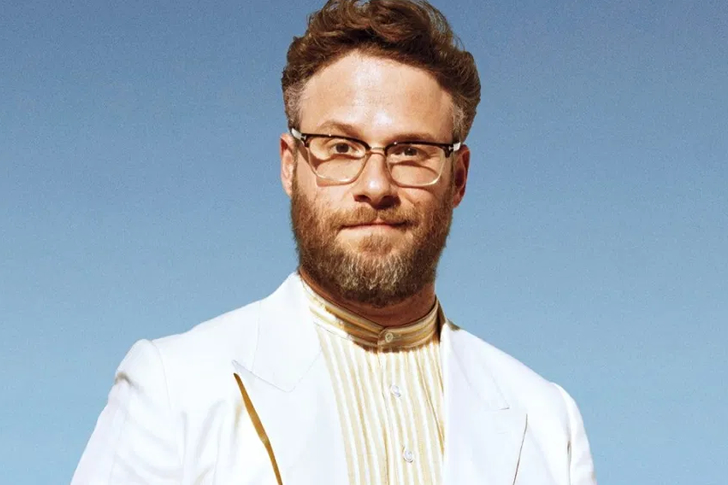 Funny guy Seth Rogen may dominate Hollywood comedy but he actually hails from Vancouver, Canada. He is very open about being Canadian both online and on his interviews. He and his partner Evan Goldberg have been inducted into Canada's Walk of Fame for their contributions to the country. As a show of gratitude, they recreated The Red Green Show, an iconic TV series in Canada. He was also asked to be the announcer of TransLink, the transit system of their town. He became the voice of train and bus stations across Vancouver and Toronto. He happily tweeted the announcement when he found out he was going to do the job.
Among the many appearances he has made on TV and in films, Rogen has been proudly waving the Canadian flag, making his heritage his investment in producing quality work. Rogen Began dating writer/ actress Lauren Miller in 2004. The two met while hw was working on Da Ali G show. The couple became engaged on September 29, 2010, and married on Octorber 2,2011 snoma County, California. Miller has had minor on-screen roles in a few Rogen's films.
Mel Gibson | Irish/Australian/American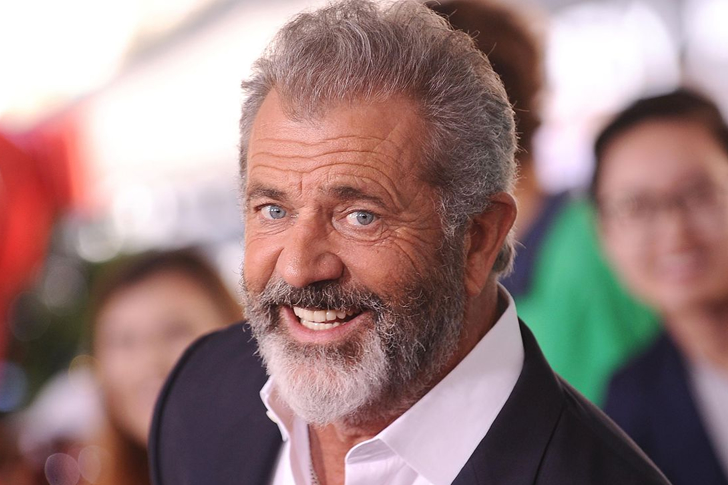 Actor Mel Gibson's roots are a little bit tricky to understand. He was born in Peekskill, New York in 1956 and spent his childhood there up until he was 12 years old. He and his family then moved to Sydney, Australia. However, since his mother was of Irish descent, he also had an Irish citizenship. He started building his career in Australia, which is why for a time he was labeled as an Australian actor. He only earned international recognition when he did Mad Max, which was shot in Australia as well. After this, he was well on his way to Hollywood acting in more American films and making films himself.
In the 80s, he made an investment on putting up Icon Entertainment, his own production company. Gibson is also a property investor, with multiple properties in Malibu, California, several locations in Costa Rica, a private island in Fiji, and properties in Australia. In December 2004, Gibson sold his 300 acres (1.2 km2) Australian farm in the Kiewa Valley for $6 million. Also in December 2004, Gibson purchased Mago Island in Fiji from Tokyu Corporation of Japan for $15 million. Descendants of the original native inhabitants of Mago, who were displaced in the 1860s, have protested the purchase. Gibson stated it was his intention to retain the pristine environment of the undeveloped island.
Joe Strummer | Turkish/British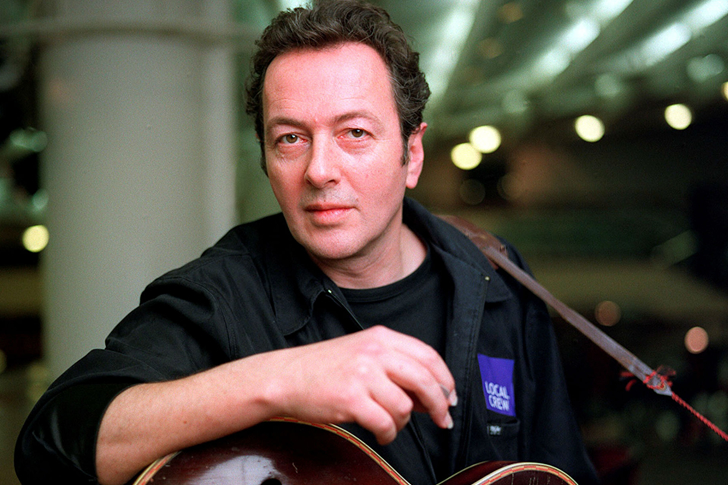 Clash's Joe Strummer was born in Ankara, Turkey. Legally John Graham Mellor, Strummer was known to be a British music personality who made it big as a composer and songwriter, musician, singer and actor. The rock band that he was in was created as part of the original dawn of British punk rock. Their second album Give 'Em Enough Rope made it to second highest-selling album in the UK billboard charts. Soon after, the band's reputation made it to the United States where they became a big name as well. They even topped the US charts too. Their songs were known for their angst and audacity during the time. The band's financial advisors made sure that all the band members stayed afloat all these years.
These also stories behind his instruments.Strummer's main guitar throughout his career was a 1966 Fender Telecaster that he acquired in its original sunburst finish during the middle of 1975, when he was playing with the 101ers. After joining the Clash, the guitar's body and pickguard were refinished in grey auto primer and then painted black. Over the years, the guitar would see numerous sticker configurations, with the most prominent and longest-lasting one stating "Ignore Alien Orders". Years of heavy wear and taped on set lists remain on the guitar to this day, and the only known modifications to it included the installation of an individual, 6-saddle bridge, and Fender "f-style" tuning machines.
Mischa Barton | British/Irish/American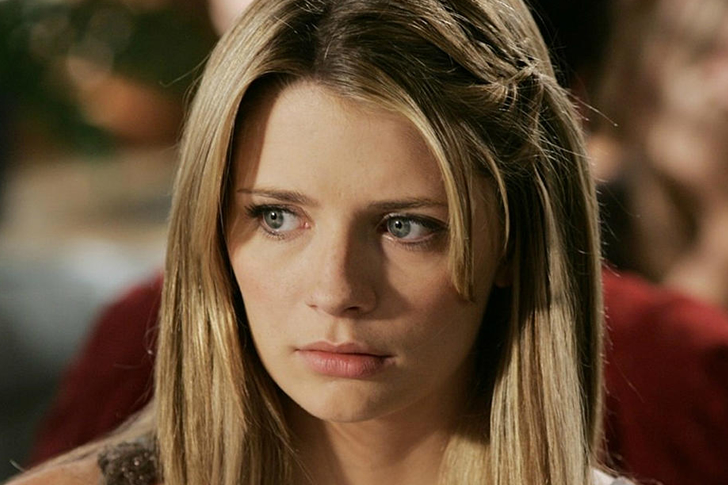 Actress Mischa Barton was born in London and spent the earliest years of her childhood there. Her mother was Irish and her father was British so European blood really runs through her veins. She and her family moved to New York City in 1991 when Barton was only five years old. She resided there and began acting on stage in Slavs! And Twelve Dreams. The first time she appeared on TV was when she took a guest role in All My Children. Later, she voiced a character from a Nickelodeon animated series called KaBlam!
Her career began to bloom even more when she earned bigger film and TV series credits including Lawn Dogs, Notting Hill, The Sixth Sense, and The O.C. She also participated in all kinds of charity events. In 2009, Barton served as the spokesperson for Climate Star, an organization that fights global warming through social and legislative activism. In 2007 she worked with the home shopping company QVC to raise funds for women's cancer research.
Kiefer Sutherland | British/Canadian/American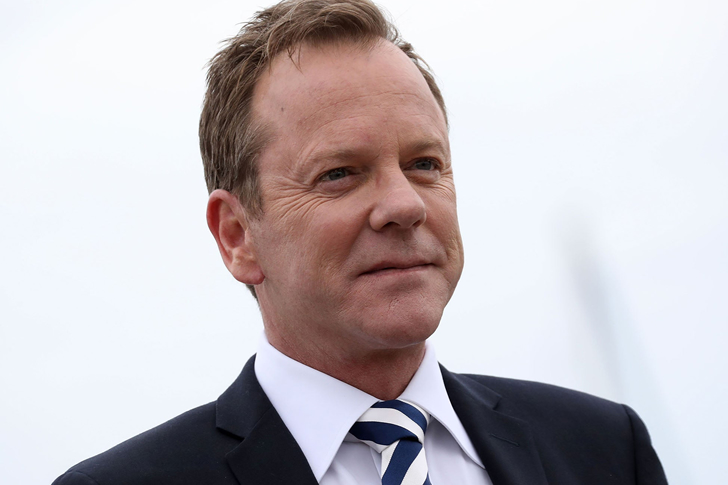 Kiefer William Frederick Dempsey George Rufus Sutherland or more popularly known as Kiefer Sutherland is an actor who was born in London with his twin sister Rachel. Though both his parents were Canadians, his father was working in London at the time of his birth so his family was based there. When his parents hired a divorce lawyer, he, his sister and his mother moved back to Toronto where he spent the rest of his young life until he got the opportunity to do Stand by Me.
Now a successful actor, Sutherland won an Emmy Award, a Golden Globe Award, two Satellite Awards and two Screen Actors Guild Awards for his impressive performance as the iconic TV character Jack Bauer. Sutherland is also a member of a Canadian charity Artists Against Racism. Over the years, He has been trying to bring equality to people with different race.
Portia de Rossi | Australian/ American
Born Amanda Lee Rogers in Geelong, Victoria, Australia in 1973, actress Portia de Rossi has come a long way from home. She grew up in Geelong and resided there up until her twenties before she decided to move to the U.S. When she was 15, she legally changed her name to help her come in terms with her gender. In Hollywood, de Rossi became a successful actress and model. She appeared in Arrested Development, Cursed, Scandal, Better Off Ted, Stigmata, and Ally McBeal where she won a Screen Actors Guild Award.
She is now married to TV personality Ellen DeGeneres and the couple has become one of the most popular relationships in Hollywood. Together, they have made many real estate investments, among acquiring other assets. In order to part of the members trying to save the animals. DeGeneres and De Rossi both decided to became vegans in 2008 and have also adopted serveral rescue animals.
Rose McGowan | Italian/American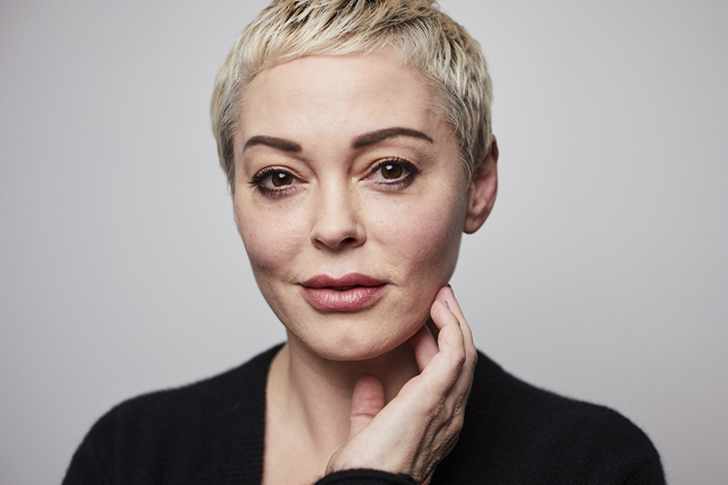 Rose Arianna McGowan or more popularly known as Rose McGowan is an actress, model and writer. She was born in Florence, Italy in 1973. Though her father was Irish and her mother was American, her father was the head of the religious cult Children of God Italian chapter at the time of her birth. A divorce lawyer came into the picture when she was about 10 years old and this brought her to be traveling a lot. She stayed with her father across Europe and Canada, while she also stayed with her mother in Oregon.
When she entered the spotlight, her performance in The Doom Generation won her an Independent Spirit Award for Best Debut Performance in the mid-90s. She also appeared in Sream, Jawbreaker, and Charmed. There were a few controversies during her career. In May 2014, McGowan held a defiant party in support of the Brunei-owned Beverly Hills Hotel, despite a boycott over Brunei's anti-gay laws, which prescribes death by stoning for same-sex activities.
Samaire Armstrong | Japanese/American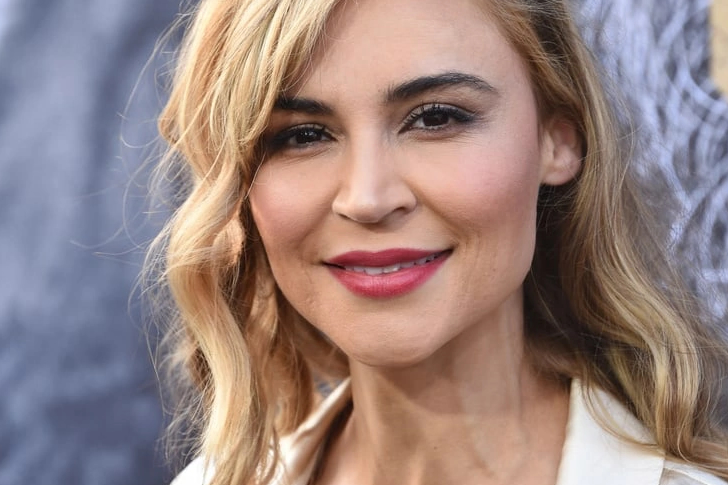 Samaire Rhys Armstrong was born in Tokyo, Japan in 1980. Her father was Scottish and her mother was Italian. She spent the first few years of her life in Japan, and due to her father's job, she traveled Asia a lot after that. She attended the University of Arizona to get a degree but she left school and moved to Los Angeles to become an actress.
As she built her career, she appeared on many notable films and TV shows like Stay Alive, It's a Boy Girl Thing, Not Another Teen Movie, Just My Luck, Dirty Sexy Money, and The O.C. Other than these, she also appeared in music videos including Bad Day by Daniel Powter and Penny & Me by Hanson. People were alsp aware with some of her personal issues. Armstrong entered an "outpatient facility" in October 2007 " to deal with some personal ussues." She checked out after six weeks but returned and stayed for another three months.
Charlize Theron | South African/ American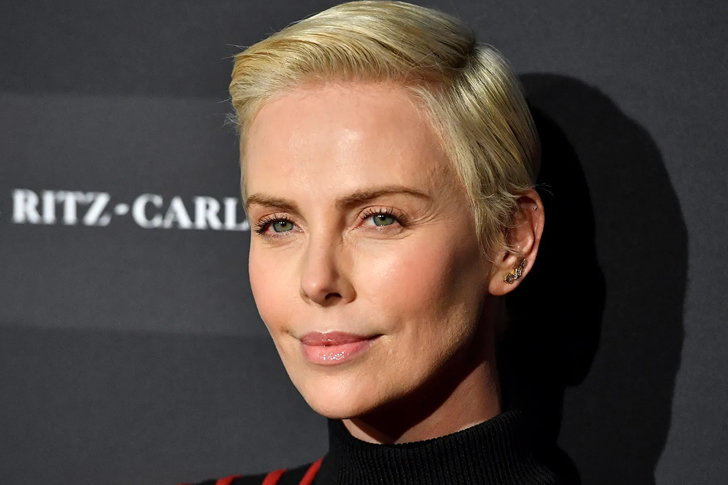 Award-winning actress Charlize Theron was born and raised in South Africa. She spent not only her childhood but also most of her teenage years there. She was already 16 when she moved to Milan, Italy and eventually to the U.S. to try her luck with modeling. She started acting at 19 and moved from New York to Los Angeles. Before she became a big celebrity, Theron's first language was Afrikaans.
She was vocal about having a hard time dealing with possessing a South African passport because Visa was needed everywhere. She received her U.S. citizenship in 2007. She earned the credit of being one of the highest-paid actresses of 2019. She appeared in the films Fury Road, Mad Max, Monster, and Hancock.
Elon Musk |South African/Canadian/American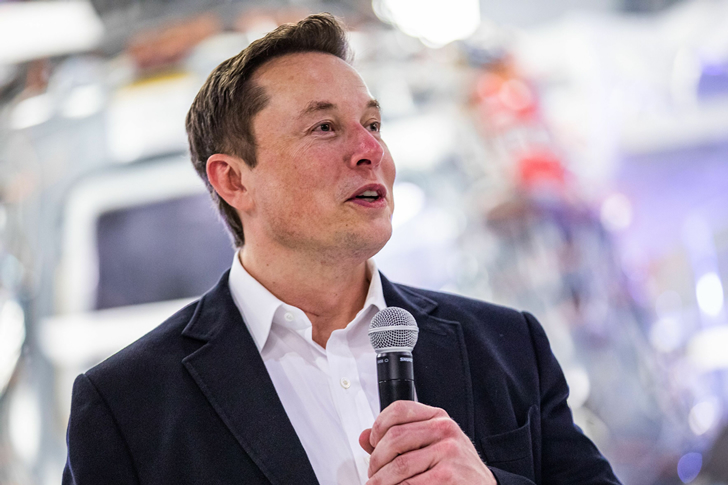 Billionaire, engineer and businessman Elon Reeve Musk was born to a Canadian mother and South African father and raised in Pretoria, South Africa. He briefly attended the University of Pretoria before he turned 17, then he moved to Canada and took up a degree in Queen's University. Eventually he found his way to the U.S. He holds citizenship for all three countries.
He is most known for his contributions in technology including being the founder and CEO among other prominent titles of big companies like SpaceX, Tesla, Inc., Neuralink, The Boring Company, OpenAI and PayPal. The Forbes list of The World's Most Powerful People ranked him number 21. With a net worth of $19.4 billion, he is also one of the richest people of the world. Having been everywhere might really have a huge impact on being successful.
Christian Bale | British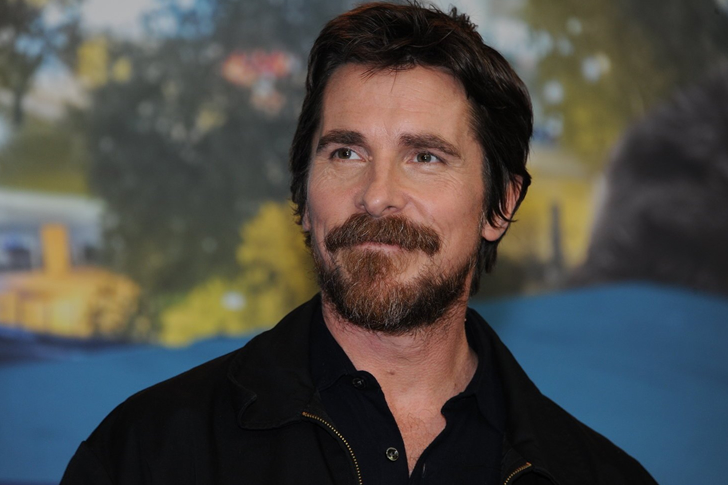 Actor Christian Bale was born in Wales. This apparently surprised a lot of fans, especially when he spoke with his natural accent because he has pretended to be American for a while. Due to difficulty in finding a job in the UK, he moved to the U.S. to try his luck in Hollywood. He spoke with an American accent when he started out because he thought it would give him better chances of getting hired. Even during interviews and casting, he would put up the act.
The degree of commitment he had for this has surely gotten him somewhere because his career has been skyrocketing as an award-winning talent. Some major associations includes, Academy Awards, British Academy Film Awards, Golden Globe Awards and Screen Actors Guild Awards. Some films he is famous for are The Big Short, American Hustle, The Fighter and The Dark Knight.
Dave Matthews | South African/American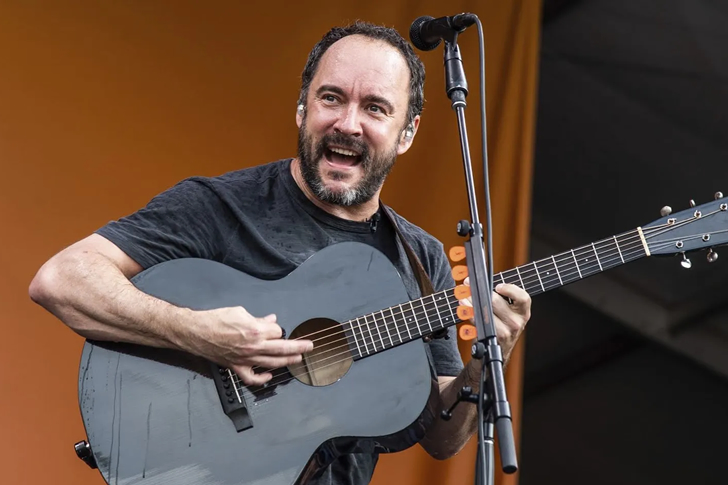 David John Matthews or more popularly known as musician and actor Dave Matthews was born in Johannesburg, South Africa in 1967. Growing up, his family may have worked with a moving company one too many times as they moved between the UK, the U.S. and South Africa a lot. When he was a teen, he finally got his U.S. citizenship in Virginia. He is most known for being the lead of the Dave Matthews Band, which he formed in Charlottesville, Virginia.
Other than singing, he was also into song writing and guitar playing. He won Grammy Awards for Best Vocal Performance in 1997 and best Male Rock Vocal Performance in 2004. He delved into advocacies such as rallies and marches in South Africa. A lot of these experiences became the springboards for his later musical and personal pieces.
Jim Carrey | Canadian/American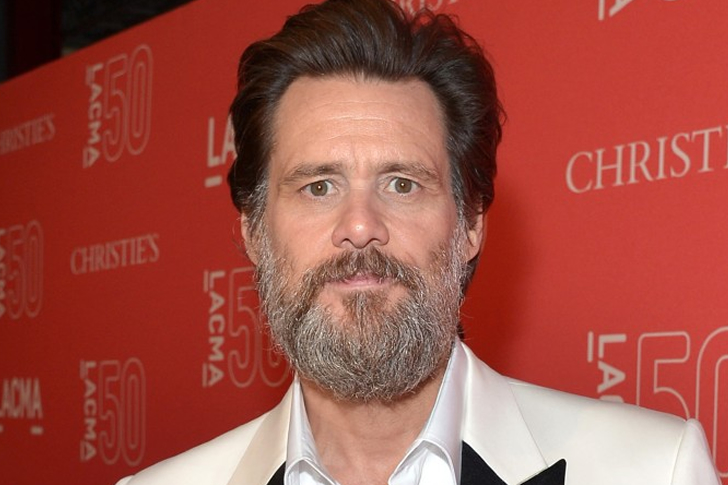 Born James Eugene Carrey in Newmarket, Ontario, Canada in 1962, actor Jim Carrey credits his upbringing for shaping him into the person that he is today. A proud Canadian, the actor grew up in Toronto. He had a tough childhood. He had to stop going to school in order to help in his family's finances. Before the comedy, he had to work as a janitor security guards at the tire factory, doing eight-hour shifts from 6p.m. into the next morning.
When he finally made a living in acting, he was remarkable. He made people laugh and cry in his appearances in Finders Keepers, Once Bitten, Earth Girls Are Easy, Jim Carrey: Unnatural Act, In Living Color, Ace Ventura: Pet Detective, The Mask and Dumb And Dumber. In 2004, he got his American citizenship but he still kept his Canadian citizenship.
Ben Kingsley | British

Ben Kingsley was born Krishna Bhanji on December 31, 1943 in Scarborough, Yorkshire, England. His father, Rahimtulla Harji Bhanji, was a Kenyan-born medical doctor, of Gujarati Indian descent, and his mother, Anna Lyna Mary (Goodman), was an English actress. Ben began to act in stage plays during the 1960s. He soon became a successful stage actor, and also began to have roles in films and television. His birth name was Krishna Bhanji, but he changed his name to "Ben Kingsley" soon after gaining fame as a stage actor, fearing that a foreign name could hamper his acting career.
In 2002, Kingsley was appointed Knight Bachelor of the Order of the British Empire in the Queen's New Years Honours for his services to drama. In 2013, he received the BAFTA Los Angeles Britannia Award for Worldwide Contribution to Filmed Entertainment. That same year, he also received the Fellowship Award at the Asian Awards in London, England.
David Thewlis | British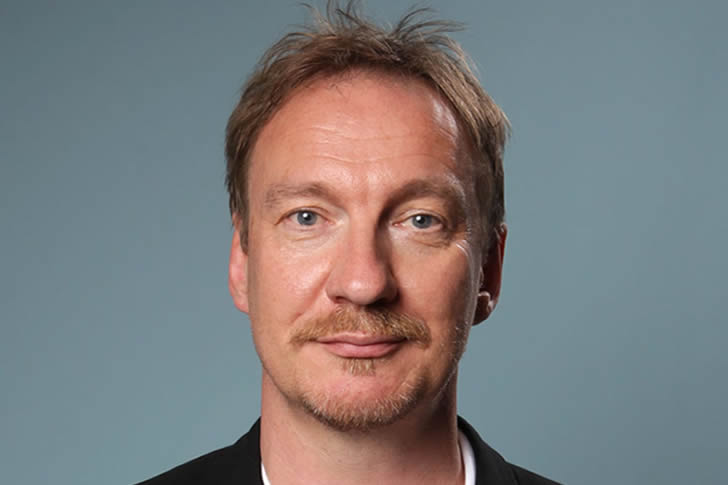 David Thewlis was born David Wheeler in 1963 in Blackpool, Lancashire, to Maureen and Alec Raymond Wheeler, and lived with his parents above their combination wallpaper and toy shop during his childhood. Originally, he came to London with his band Door 66, however he changed his plans and entered Guildhall School of Drama.
He had minor roles in films and TV until he took the main role in Naked. The film won him several awards including the New York Critics Award. He has since been in many other films including DragonHeart, Restoration, Black Beauty and he took the part of Professor Remus John Lupin in Harry Potter and the Prisoner of Azkaban and it's sequels. Recently, he starred in the third season of FX's Fargo.
Irrfan Khan | Indian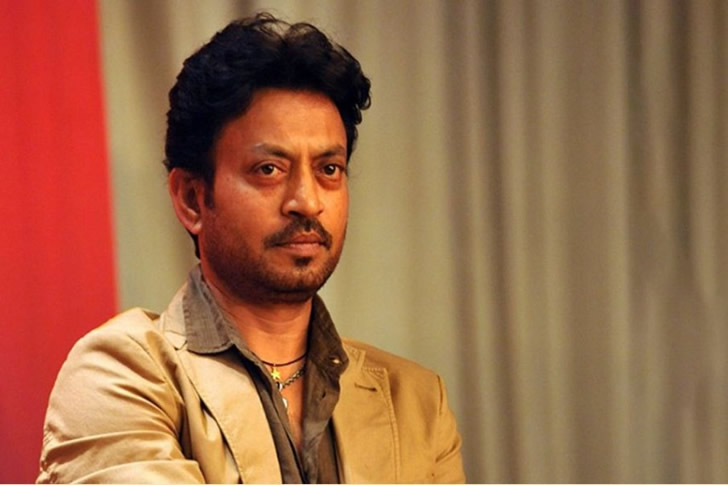 Born Sahabzade Irfan Ali Khan, in Jaipur, Rajasthan (NW India) January 7, 1967 to a Pashto-speaking Muslim family. Khan's mother, Begum Khan, was from the Tonk Hakim family and his father, Jagirdar Khan, from the Khajuriya village near the Tonk district, ran a tire business.
Irfan was a skilled cricket player. In his early 20's he was selected for the CK Nayudu Tournament (a stepping stone to First Class cricket). He did not turn up for the tournament owing to lack of funds and as a result he focused on acting.
In 1984 he earned a scholarship to the National School of Acting in New Delhi. His portrayal of Paan Singh Tomar in the acclaimed biographical sports drama Paan Singh Tomar (2011) won him the National Film Award for Best Actor and a Filmfare Critics Award for Best Actor. His performance in the BAFTA Award nominated romance The Lunchbox (2013) earned him universal acclaim by the critics and audiences.
Rodrigo Santoro | Brazilian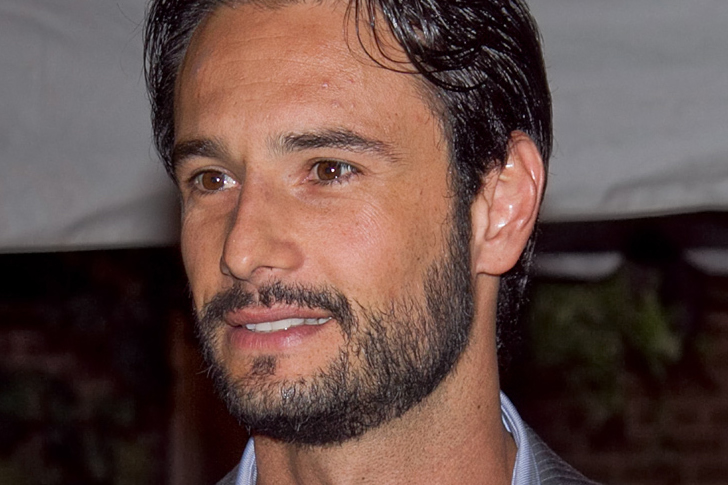 Rodrigo Santoro is a world-renown actor who can recently be seen starring alongside Academy Award Winner Anthony Hopkins, Evan Rachel Wood, and Geoffrey Wright in the hit HBO series WESTWORLD created by Jonah Nolan and produced by JJ Abrams. Rodrigo played the male lead in the Hulu series REPRISAL for producer Warren Littlefield. He will next be seen in the feature PROJECT POWER for Netflix, coming out mid-August 2020, opposite Jamie Foxx and Joseph Gordon Levitt. In 2018, he appeared at Sundance for a film he starred in and produced to critical acclaim titled UN TRADUCTOR.
Rodrigo was honored to receive the Ischia award for International Contribution at the 2008 Ischia Global Film Festival in Italy. Rodrigo has won a total of eight Best Actor awards, including the first-ever award for Best Actor from the Brazilian Academy of Arts and Film, for his portrayal of a young man forced into a mental institution by his parents in BRAINSTORM, the critically acclaimed film by director Lais Bodansky.
Sebastian Stan | Romanian/ American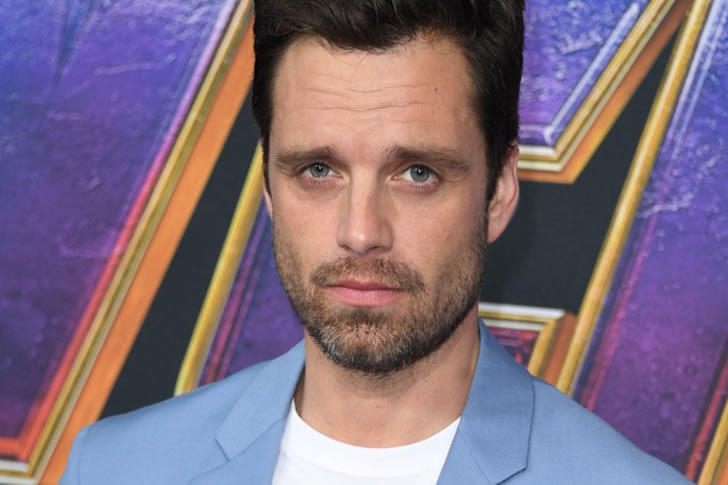 Sebastian Stan was born on August 13, 1982, in Constanta, Romania. He moved with his mother to Vienna, Austria, when he was eight, and then to New York when he was twelve. Stan studied at Rutgers Mason Gross School of the Arts and spent a year at Shakespeare's Globe Theatre in London. After an appearance in the 1994 film 71 Fragments of a Chronology of Chance, Stan's career began in earnest in 2003 with a role on Law & Order. This was followed by several film appearances, including Tony n' Tina's Wedding, The Architect, and The Covenant, before he performed a lead role in the 2009 series Kings as Jack Benjamin.
Stan is a supporter of many charitable organizations, such as Our Big Day Out, a nonprofit based in Romania that helps provide children with a higher quality of life. In February 2018, he thanked fans on behalf of the organization for participating in fundraising and awareness on Instagram. Another charity associated with Stan is the Ronald Mcdonald House. In 2020, he teamed up with Marvel co-star Anthony Mackie in attending the first Virtual Gala the charity hosted. Other charities supported by Stan include Dramatic Need and Save the Children.
Marlene Dietrich | German/ American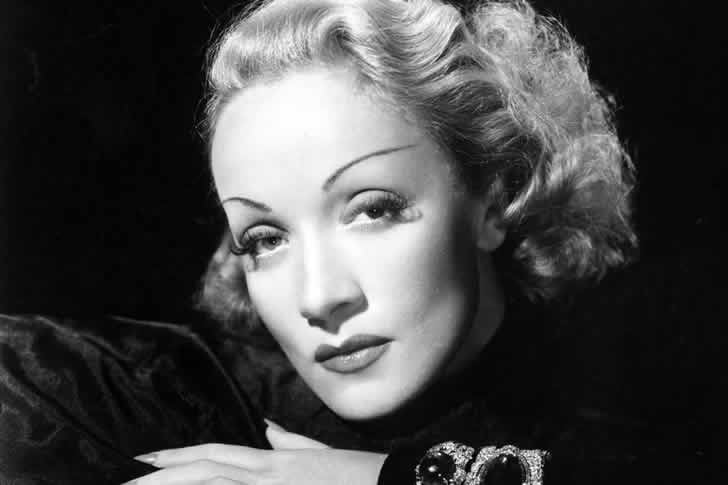 Marie Magdelene Dietrich was born in Berlin, Germany on December 27, 1901. Her father was an army officer who had served in the Franco-Prussian War. Because of his constant absences from the family due to his army duties, Marlene and the rest had to rely on themselves. Marlene enjoyed music and attended concerts. She was adept at playing the violin and piano. By the time she was in her mid-teens, Marlene had discovered the stage. Acting was to be her vocation.
Unlike her professional celebrity, which was carefully crafted and maintained, Dietrich's personal life was, for the most part, kept out of public view. She was fluent in German, English, and French. Dietrich, who was bisexual, enjoyed the thriving gay bars and drag balls of 1920s Berlin. Dietrich married only once, to assistant director Rudolf Sieber, who later became an assistant director at Paramount Pictures in France, responsible for foreign language dubbing. Dietrich's only child, Maria Riva, was born in Berlin on 13 December 1924. She would later become an actress, primarily working in television. After Dietrich's death, Riva published a candid biography of her mother, titled Marlene Dietrich.
You've Reached The End