The Untold Truth About These Hollywood Stars
Oprah Winfrey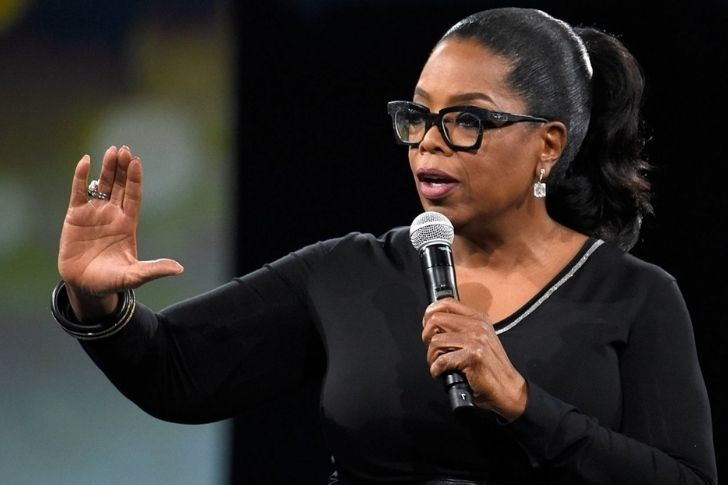 The award-winning talk show host Oprah has opened up several times about her painful past, but it didn't stop her from sharing the whole truth to the public. She got pregnant at age 14, but the baby passed away a few weeks after birth. According to her, she named the baby Canaan, meaning new life and new land.
At first, Oprah was worried that her past might affect her career, but she said it was liberating to let go of that detail about her in 1990. It must have been like unloading a heavy load that she had been carrying for a very long time. In recent years, Oprah established her own network, the Oprah Winfrey Network (OWN). She also received honorary doctorate degrees from Harvard and Duke. The 66-year-old Mississippi native now serves as executive producer of several films and television shows.
LeBron James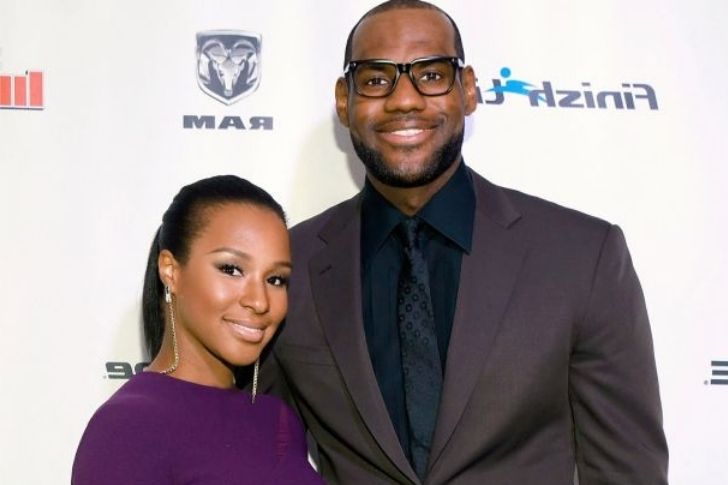 LeBron James etched his name in the basketball scene. He currently plays for the NBA's Los Angeles Lakers. He is considered one of the greatest NBA players in history, having been compared to the great Michael Jordan and subjected to debates about who is the better player between the two. Now 35 years old, he is a loving husband to his high school sweetheart Savannah Brinson and a father to three beautiful kids: Bronny, Bryce, and Zhuri. Did you know James became a father at just 19 years old? Yes, his then-girlfriend got pregnant with their first child, and since then, he wanted structure and stability for his little family. Since he didn't know many details about his own father, he wanted to become a good provider for his own family. True enough, his investment planning has gone a long way, and he's now worth half a billion dollars.
Will Smith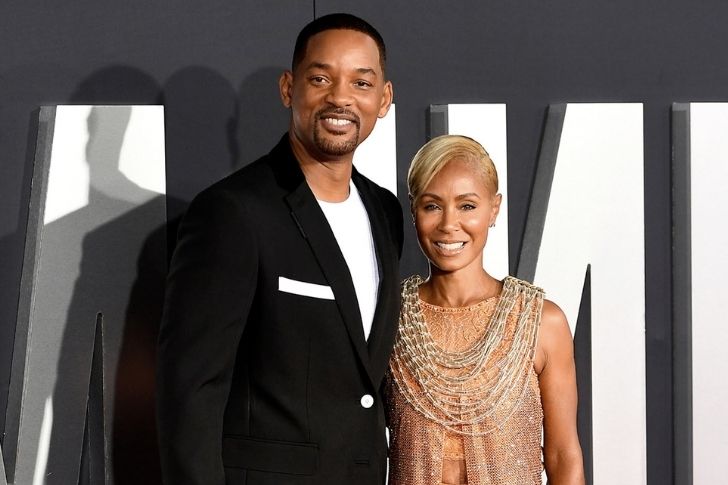 Renowned American actor, film producer, motivational speaker, and rapper Will Smith came to the limelight when he starred in the '90s television series The Fresh Prince of Bel-Air. He then transitioned to film and went on to star in numerous blockbusters, and in 2007, he was called "the most powerful actor in Hollywood" by Newsweek. However, before attaining a colorful film career, Smith married Sheree Zampino in 1992 and became a father to Trey at age 24. As we all know, things turned sour between him and Zampino to the degree that they broke up after being married for three years. In 1997, Smith finally found his way to marry actress, Jada Pinkett. Now, the couple of almost 24 years are blessed with their two kids, Jaden Christopher Syre Smith and Willow Camille Reign Smith, who followed their footsteps in the music and film industry.
Reese Witherspoon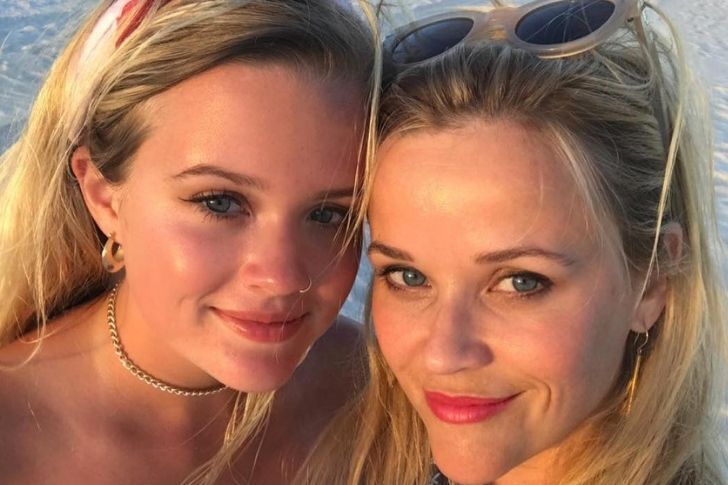 American actress turned entrepreneur Reese Witherspoon is regarded as one of the highest-paid actresses in the world in 2019 and the recipient of numerous accolades, including two Golden Globe Awards, a Primetime Emmy Award, and an Academy Award. She met actor Ryan Phillippe on her birthday in 1997. They got engaged a year after, and Witherspoon welcomed their firstborn at age 22. To our young readers who have no idea who Ryan Phillippe is, check out his and Witherspoon's iconic film Cruel Intentions. Anyway, the couple announced their separation in 2006. Before they hired a lawyer to settle matters between them, they gave birth to Ava Elizabeth, their firstborn, and Deacon Reese, their second child.
Now, Witherspoon is happily married to talent agent Jim Toth, with whom she has another child named Tennessee James. The mother of three remains active in the show business and owns a clothing company called Draper James and a media firm called Hello Sunshine.
Aretha Franklin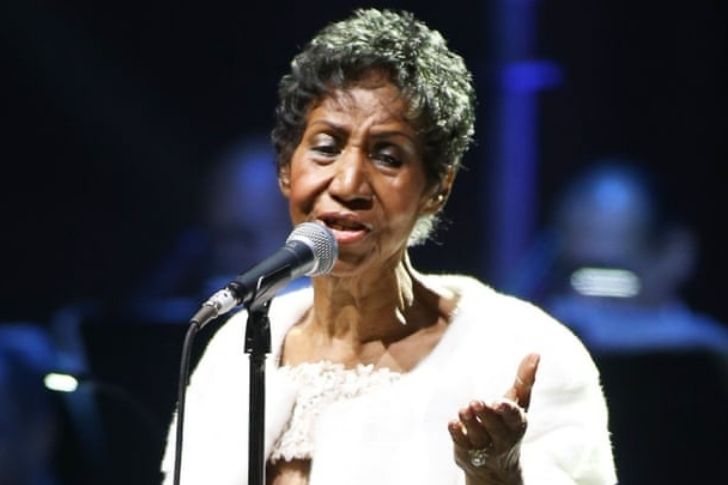 Aretha Franklin was an American singer, songwriter. She began her career when she started singing gospel songs at New Bethel Baptist Church in Detroit. We may know her legendary songs Respect, Bridge Over Troubled Water, and A Deeper Love, but what most of us don't know is that Aretha Franklin gave birth to her first son when she was just 13. In addition to that, The Queen of Soul had her second son at 15 years old. While the singer made ends meet to provide for her two kids, her grandmother and sister took turns in raising the children.
During interviews, Franklin did not like discussing her early pregnancies, and so we only know a thing or two about her two sons, Clarence and Edward Franklin. One is that the two children took her family name, and another is that their father was Edward Jordan, as discovered in her handwritten wills from her attorney.
Selena Gomez' Mom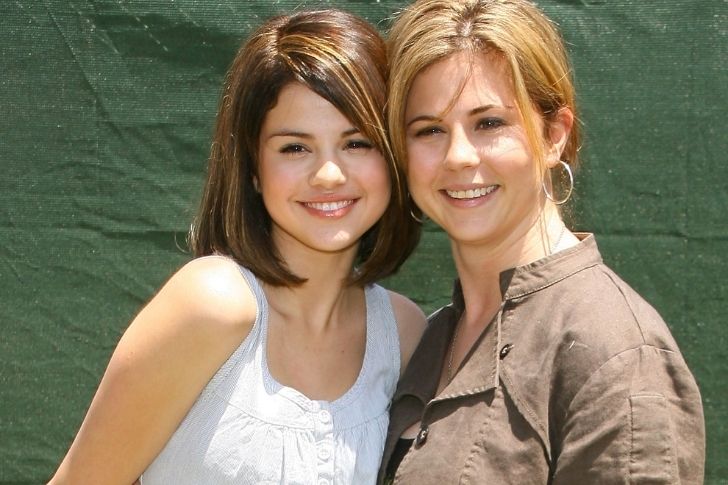 All Selena Gomez fans know that the young singer is very close to her mom, Mandy Teefey. But some fans may not know that Teefey gave birth to the famous pop star at 16 years old. Kudos to Selena's mother. After all, being a mother for the first time is hard, especially when you're just 16 years old and still figuring yourself out. It was revealed on Gomez's Instagram post when she gave credit to her mom for raising her, writing, "Everything that I am has become a little bit of what my mom's gone through."
The starlet and her mom may have shared feuds to the point it went public on social media, but now, they're on good terms. Just like any other mother-and-daughter duo, going through ups and downs together is pretty normal. Gomez is now enjoying being a big sister to Teefey's second child, 7-year-old Grace Elliott.
Eminem's Mom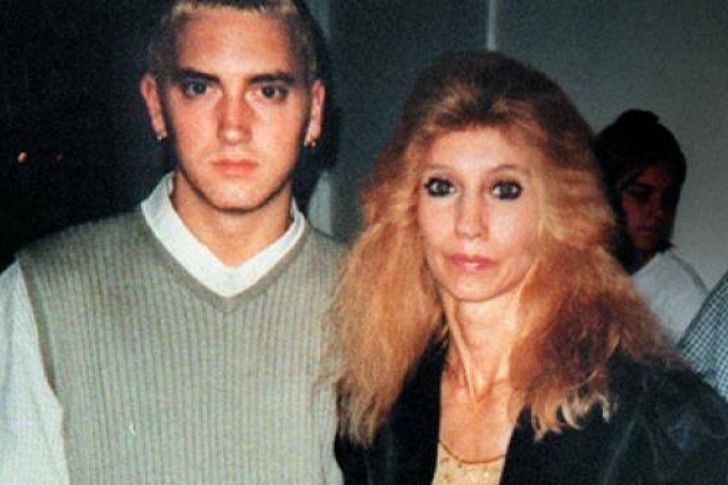 Eminem, or Marshall Bruce Mathers III in real life, was raised by a single mom. His mom, Debbie Mathers, gave birth to him when she was only 17 years old and underwent grueling labor of 73 long hours. After running away from Eminem's father, she raised two of her children alone as a single mother. The rap prodigy wrote several songs about her mom, which was focused on a troubled upbringing. However, it was later clarified that the lyrics were pure fiction and that Eminem apologized to her mom for the hurtful lyrics of the songs Cleanin' Out My Closet (which is something that he does not perform anymore because of the hurtful lyrics about her mother) and Headlights.
Now, the 48-year-old flooring rapper has three kids of his own, including Hailie Jade, who was featured in some of his lyrics in Hailie's Song, '97 Bonnie & Clyde, Deja Vu, and My Dad's Gone Crazy.
Hilary Duff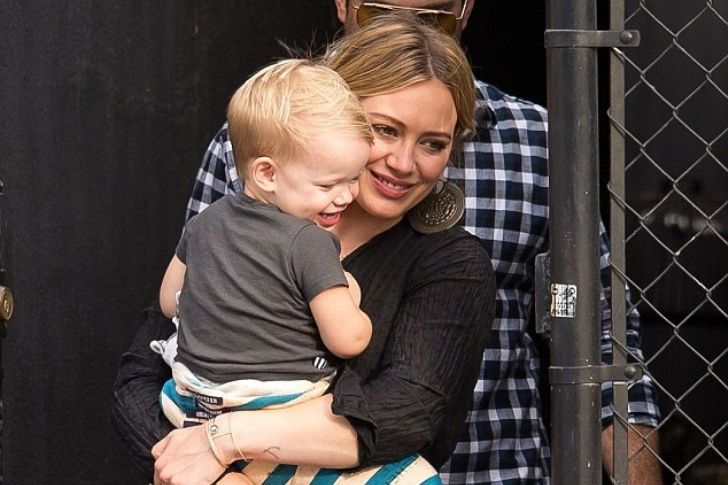 Hilary Duff was a teen idol during her prime years. She made it big when she starred as Lizzie McGuire on the Disney Channel. She then went on to star in box-office films, such as Agent Cody Banks, Cheaper by the Dozen, A Cinderella Story, and the 2019 horror-thriller film The Haunting of Sharon Tate, where she also served as executive producer.
In March 2012, the actress gave birth to Luca Cruz Comrie at 24 years old. According to Duff, she struggled as a young mom and admitted that she lost a part of herself at the first 18 months of raising Luca, and admitted that the experience of raising her child as a single mother was "isolating." Luckily, Hilary now has husband Matthew Koma to help her. In October 2020, she happily announced her third pregnancy on social media. Today, the 33-year-actress continues to maintain her credit score in the Hollywood industry.
Adele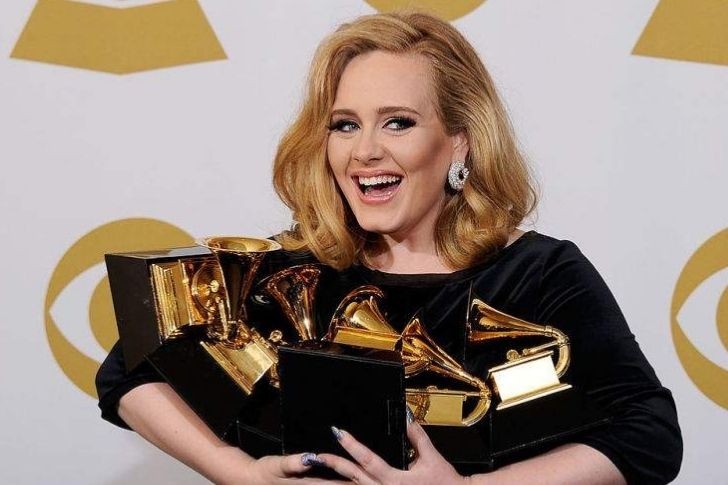 English singer-songwriter Adele is known for her hit songs Rolling in the Deep, Someone Like You, and Set Fire to the Rain. In 2016, she exchanged vows with entrepreneur Simon Konecki and gave birth to their only child, Angelo Adkins, at age 25. After she separated from Konecki, Adele concentrated on being a mom to her now-seven-year-old son.
According to an insider, Adele is very involved with her son's overall welfare, including his school. She also changed her whole mindset and lifestyle and decided to become a healthier mom. Despite her hectic schedule and investment planning, Adele makes sure to handle her parenting life flawlessly as she wants every single detail to be perfect. After adopting a more fitness-oriented way of life, she has become an inspiration to other single moms out there. For her, it wasn't all about losing the unwanted pounds, but more about feeling better about herself.
Kate Hudson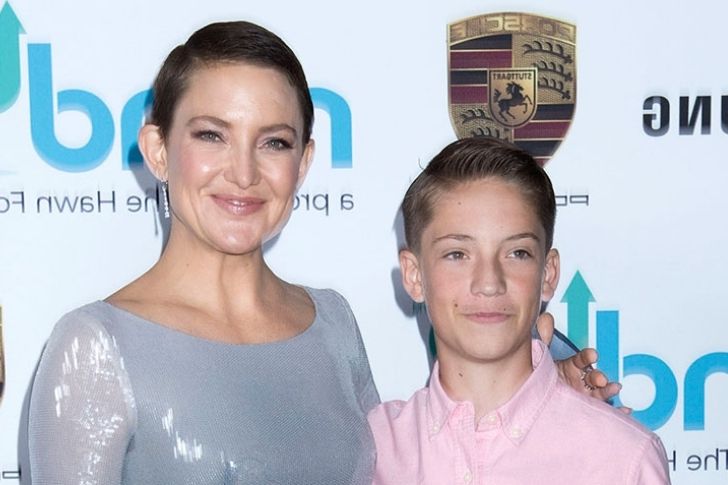 Almost Famous, You, Me and Dupree, Mother's Day, and How to Lose a Guy in 10 Days are some of Kate Hudson's hit films. According to the Hollywood star, she may be an award-winning actress, but the title she is most proud of is being a mother. The 41-year-old Hudson shared that her lifelong dream is becoming a mom. She welcomed her first child, Ryder Russell, with then-husband Chris Robinson when she was just 24 years old. Ryder's name was inspired by the traditional blues song, "Ride," because he would move around when he heard the song in the uterus. Hudson admitted that, at first, she wasn't fully prepared for the role of being a mother and felt that she was like a teen mom for having kids at a super young age. However, her joy went above the roofing of her house by the time she welcomed her son.
Victoria & David Beckham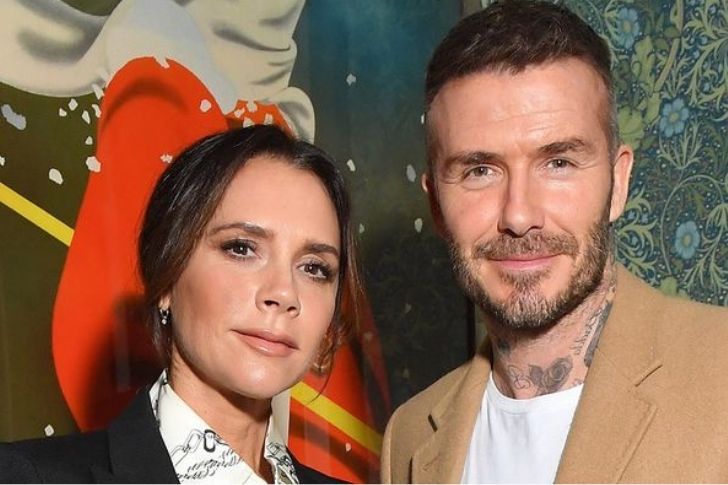 Victoria Beckham was nicknamed Posh Spice during her time with the singing group Spice Girls. After her music career went to a halt, she embarked on successful business investments and now continues to build an empire in the fashion industry.
Known for her marriage with football superstar David Beckham, Victoria now has four children. She gave birth to her first child, Brooklyn Joseph, when she was 24. The Beckhams' three other kids are named Romeo James, Cruz David, and Harper Seven. Like their father, the three boys have all played football in the Arsenal Football Club Academy. Brooklyn previously played for the football team Arsenal U16, and we hope to see him follow in his father's footsteps in the professional scene. Whatever career path he may want to take in the future, we are sure that his parents will support him all the way.
Iyanla Vanzant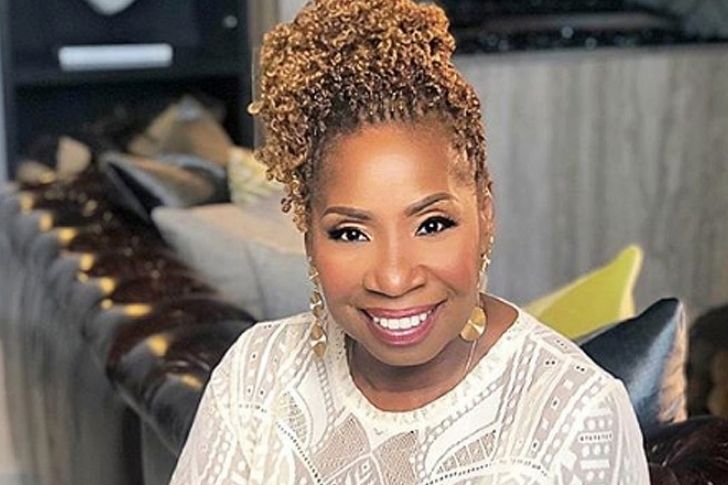 Inspirational speaker, New Thought Spiritual teacher, life coach, and lawyer Iyanla Vanzant came to prominence for her eponymous talk show and her frequent appearances on The Oprah Winfrey Show. Vanzant has written numerous books, including Until Today, The Big Book of Faith, and A Woman Knows Things. She was named by Ebony magazine in 2000 as one of the "100 most influential Black Americans."
When it comes to her personal life, Vanzant gave birth to her first child at age 16, her second at age 21, and third at age 26. However, she left the father of her three children in 1980 and raised them on her own. Today, the 67-year-old television personality is named one of Ebony magazine's 100 most influential Black Americans. She continues to write books and appear on the OWN: Oprah Winfrey Network. She currently lives in Upper Marlboro, Maryland.
50 Cent's Mom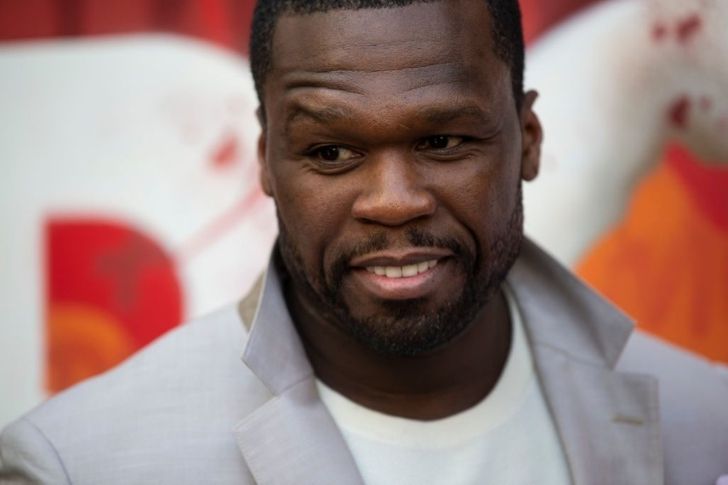 Curtis James Jackson III, professionally known as 50 Cent, is known for his smash hits Candy Shop, In Da Club, and Outta Control. We may recognize him as a tough guy in the music industry, but according to him, he's just like his mom. 50 Cent revealed that his mom gave birth to him when she was only 15 years old, so she resorted to making ends meet in order to provide for him.
Tragically, his mother passed away at only 23, and with his father out of the picture, it left the young 50 Cent in the care of his grandmother. In an interview, he shared, "I went to her funeral and everything and still didn't understand what was going on." Thankfully, everything turned out well for him to the degree that he's now considered a living legend in the hip hop industry.
Louis Tomlinson's Mom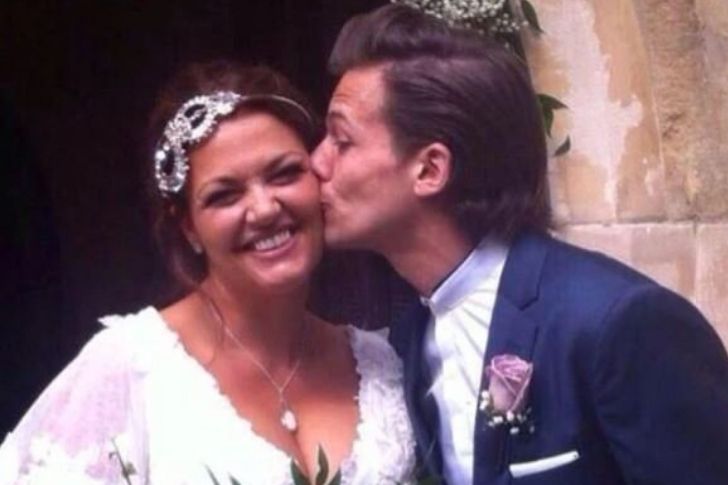 One Direction's Louis Tomlinson shared a close relationship with his mom, Johannah "Jay" Deakin, who gave birth to him when she was only 19 years old. Tomlinson said on one occasion that he never felt like there was a generation gap between him and his mom because she understood him well. Since Tomlinson had an estranged relationship with his father, he instead took on his stepfather Mark's name.
However, in 2017, Deakin passed away, which was a turning point in Tomlinson's life. Before she was gone, she wanted him to reconcile with his former bandmate Zayn Malik, and so he did. Tomlinson admitted that there's finally no feud between him and Malik. The 28-year-old singer-songwriter ventured on an acting career and appeared on the television film If I Had You. He also received credit as a judge in The X Factor Series 15. Even after pursuing their solo careers, we're glad that this member is doing just fine.
Sofia Vergara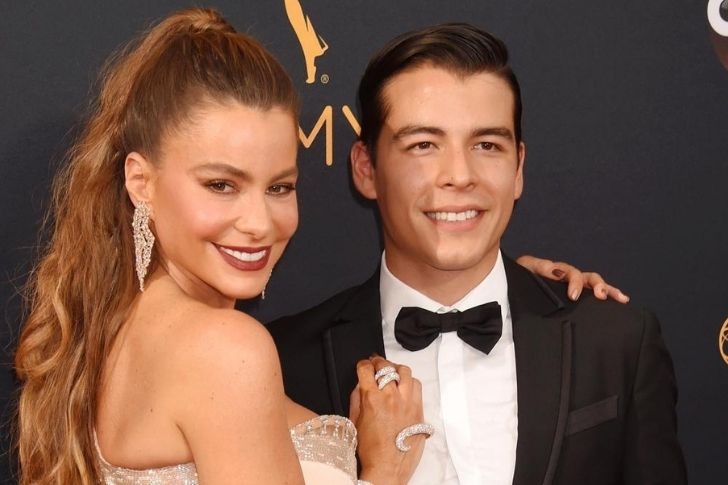 We all love her for her performance in the sitcom, The Modern Family, but this time, let's learn more about her real family. Colombian-American actress Sofia Margarita Vergara gave birth to her son, Manolo Gonzalez, at just 19 years old. She revealed that she had "the energy" to do everything at the time. According to Vergara, her son was easy to raise because he was helpful, very supportive, and made it easy for her to work and thus achieve mainstream success in the industry. In fact, she was even the highest-paid actress in American television from 2013 until 2020.
Now, Manolo is 29 years old and has been turning heads every time he walks on the red carpet with his mother. He currently works as a model, and with his stellar good looks and talent, it's not surprising that he's progressing as an actor. Following his mom's footsteps in Hollywood, he must've learned a lot about investment planning from her.
Whoopi Goldberg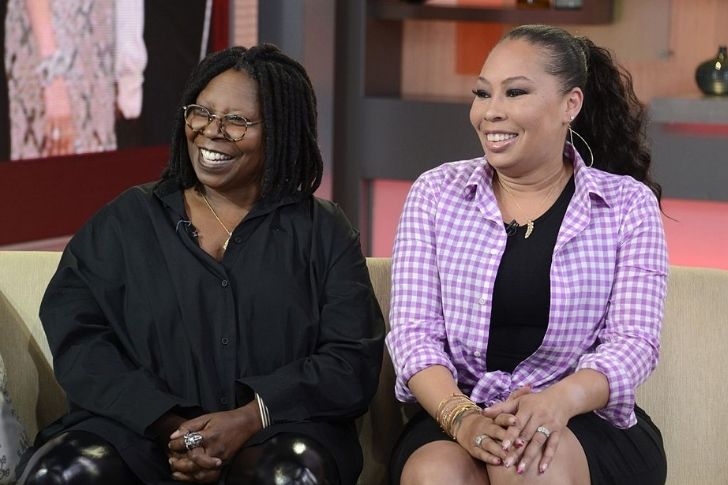 The flooring actress, TV personality, and author Caryn Elain "Whoopi Goldberg" Johnson is now considered a living legend for her enormous contribution to the film industry. Her performances in Ghost, Sister Act, and The Color Purple proved her versatility and excellence in acting. She has received numerous accolades, including a Grammy Award, an Academy Award, an Emmy Award, and a Tony Award.
While Goldberg likes to keep her personal life private as much as possible, it has been known to the public that she has a daughter. During the actress's marriage to Alvin Martin in the '70s, she gave birth to her daughter Alexandrea when she was just 18 years old. Now, her daughter is 47 years old and is also an actress and producer. Alexandrea appeared in the films Strange as Angels, Call Me Claus, and American Intellectuals. She is married to Bernard Dean and has three kids, Amarah, Jerzey, and Mason.
Eric Clapton's Mom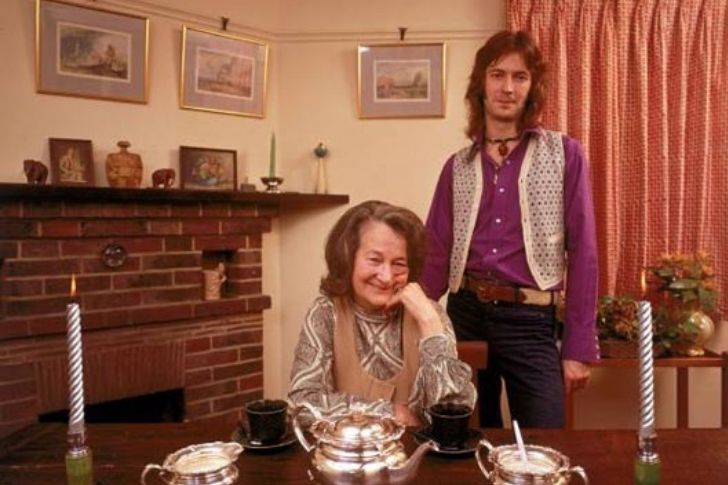 The Rock and Roll Hall of Famer and renowned guitarist Eric Clapton released his eponymous autobiography entitled Eric Clapton: The Autobiography. In it, he revealed that his mother was highly absent during his childhood and upbringing, and it eventually resulted in him looking for his mother in other women. It may sound like a normal Freudian theory, but Clapton's childhood story is totally bizarre. According to him, his real mother, Pat, gave birth to him during the second world war at age 16 in the back of her two-bedroom house. Clapton was raised by his grandmother and her second husband, Rose, and Jack Clapp. Years later, when the guitarist achieved a flourishing career and a high credit score, he and his mother developed a bond as friends. "Whenever I needed a mother figure, she wouldn't be the person I'd go to," Clapton said in one interview.
Clapton is now considered one of the best-selling musicians of all time, having sold more than 100 million records worldwide.
Lil Wayne's Mom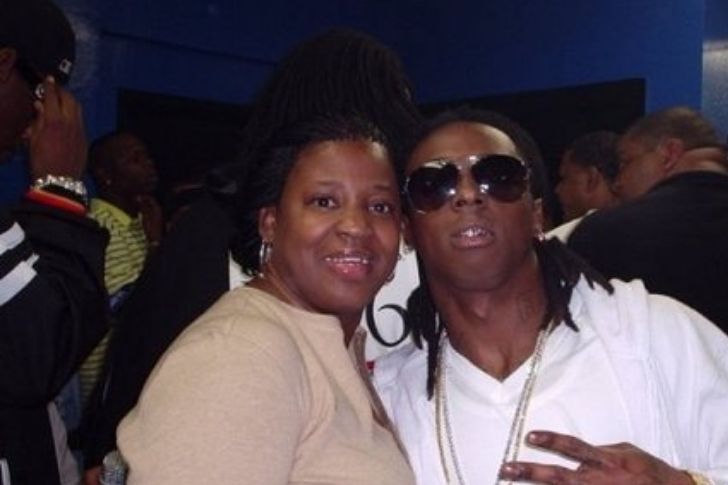 Lil Wayne, or Dwayne Michael Carter Jr. in real life, is best known for his hit songs How To Love and Lollipop. The famed rapper also wrote songs about the most important woman in his life — his mom. Lil Wayne's mother, Jacida (Cita) Carter, had him when she was 19 and raised him as a solo parent when his father abandoned them shortly after his mother gave birth to him.
At a very young age of 8, Lil Wayne showed immense talent in rap. However, Cita wanted to protect him from the harsh reality of rap culture, and so she banned him from rapping until he was 12. Surprisingly, Wayne became a teen parent himself at 16. We all know he spoils his daughter, Reginae Carter, as we've seen on MTV's My Super Sweet 16. Good thing she won't have to worry about student loans anymore.
Dr. Dre's mom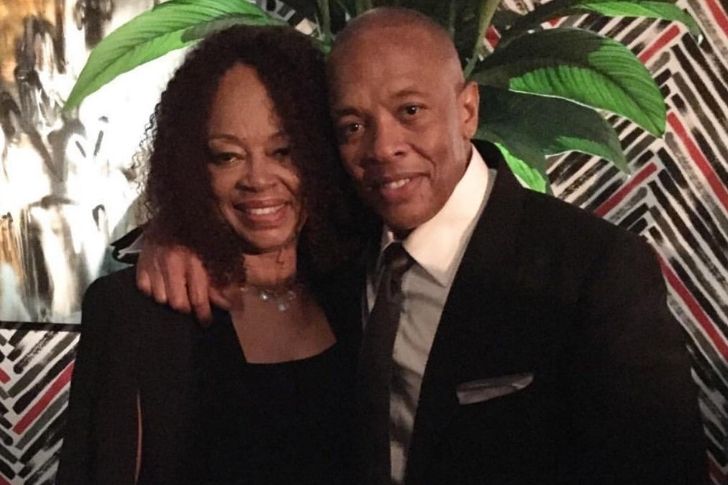 Talent runs in the blood, indeed. Dr. Dre's mother, Verna Griffin, quit her band when she was 15 because she found out that she was pregnant with him. She sacrificed her own music career to raise him, and according to her, she learned and read books about child-rearing. Griffin also said that Dr. Dre was a birthday present to her since her birthday was February 4th and his was February 18th. All her mother ever wanted was to be a good mother and prove to everyone in the neighborhood wrong.
At present, Dr. Dre is the CEO and founder of Aftermath Entertainment and Beats Electronics. Now, he has a net worth of $820 million, which probably gives his financial advisor a hectic schedule. The Grammy award-winning rapper also had acting roles in movies such as Training Day, Set It Off, and The Wash.
Jack Nicholson's Mom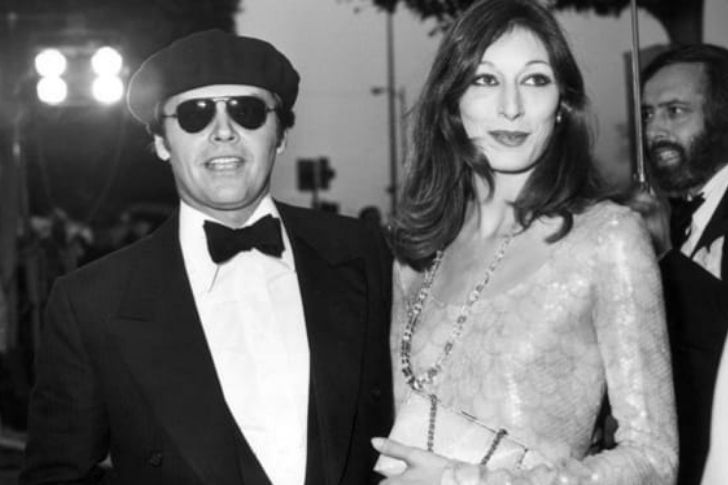 One of Hollywood's best actors, Jack Nicholson, was considered a ladies' man in the industry. The same is true when it comes to his family life since he lived in a house filled with women and was raised mostly by women. As stated by the Mirror, Jack was born in 1937 in New Jersey to his then-18-year-old mother, June Nicholson. Because she was young at the time, her own mother, Ethel, agreed to raise him.
"These were strong women — made their own way in a period of time when it just wasn't done that much," Jack gives all the credit to his mother and grandmother for raising him well. True enough, the award-winning actor garnered countless recognitions and accolades in the film industry. At 57, Jack was one of the youngest actors to be given the American Film Institute's Life Achievement Award.
Jared Leto's Mom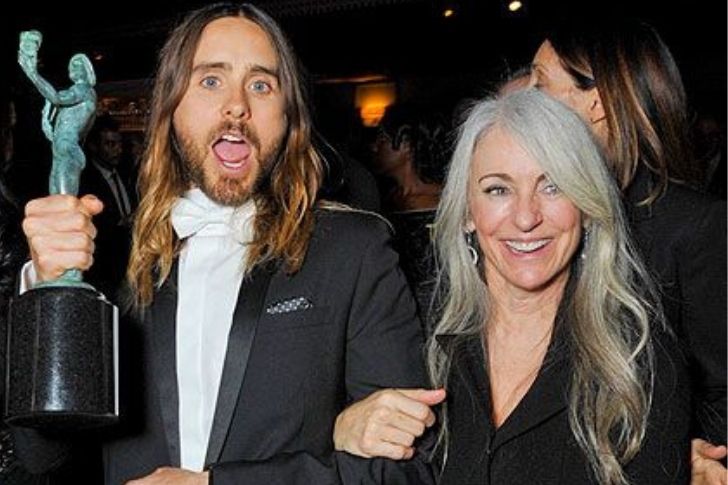 American actor Jared Leto achieved recognition for his performance in the '90s television series My So-Called Life. From then on, he went to appear in blockbuster films and garnered several acting awards. One of his notable performances was in the 2013 Dallas Buyers Club.
As reported by The Sun, Leto's mom, Constance Metrejon, gave birth to him when she was 19. She raised him all on her own because his father walked out on them. Growing up, Leto was raised by his mom in a poor household, and it forced them to move from state to state and heavily rely on food stamps. He also revealed that he had lived in four various states, and what he called home was often their truck. However, she did everything she could to provide for them. When Leto won the Oscar award, he gave his mom credit for encouraging him to be creative and teaching him how to dream.
Oprah Winfrey's Mom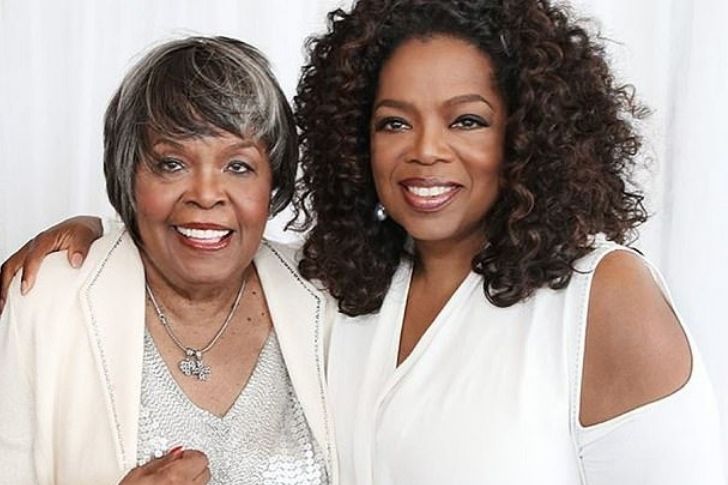 Oprah Winfrey honors her mom, Vernita Lee, for shaping her to become the person she is today. It was reported that Lee gave birth to Oprah in Mississippi when she was 18. However, knowing that she couldn't provide for her little girl, she went on to work in Milwaukee and left Oprah with her mother. While growing up, Oprah worked as a maid and saved up enough money to live with her mom. They reunited after six years, and fast forward to now, Oprah gives all the credit to her mom for doing everything she can to provide for her. In an interview with Barbara Walters in 2010, the renowned talk show host said, "I wanted to take care of her and to provide for her." Now that she is a successful woman, we are pretty sure she has provided her mother everything she deserves.
Gretchen Wilson's Mom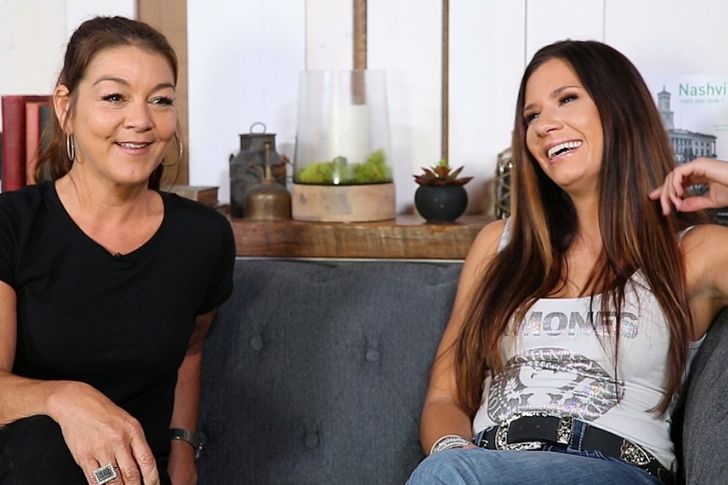 Country music artist Gretchen Wilson skyrocketed to fame for her single, Redneck Woman, which was a number-one hit on the Billboard charts. Overall, she has charted 13 singles on the Billboard charts.
However, little did listeners know that the hit song was about her. She revealed that her mother gave birth to her at age 16 and had been divorced twice by the time she was 20 years old. She later worked as a bartender to pay the bills, and to cope with poverty, the country singer's family called a moving company several times. She also admitted that they lived in trailers most of the time. Wilson even dropped out in grade eight to help her mom serve drinks at a bar. A few years later, she transferred to Nashville to pursue a music career after years of living at home with her mother.
Anna Nicole Smith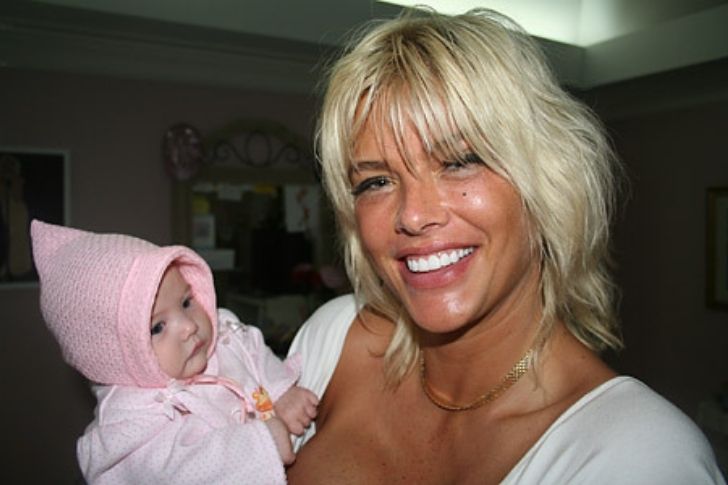 American model, actress, and former Playboy Playmate of the Year Anna Nicole Smith are famous for her lavish lifestyle and playful personality. Before she was famous, she dropped out of high school to marry her then-boyfriend, Billy Wayne Smith. They tied the knot when Billy was only 16 years old, and Anna was 17 years old in the mid-80s. A year after, they gave birth to Daniel Wayne Smith. However, the couple separated after eight years of marriage back in 1993.
In 1994, Smith's highly publicized second marriage was to octogenarian billionaire J. Howard Marshall. After Marshall passed away, his immediate family and Smith hired attorneys to claim the inheritance, but let's not go deeper into that. The model welcomed her second child, Dannielynn Birkhead, with entertainment photographer Larry Birkhead. Dannielynn has tried working in show business as a child and appeared in Entertainment Tonight and Access Hollywood.
Jamie Lynn Spears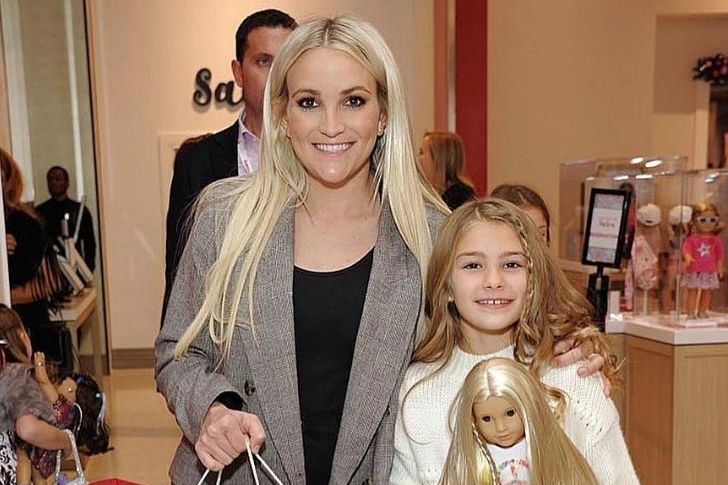 The Princess of Pop's sister, Jamie Lynn Spears, followed Britney's footsteps in the entertainment scene. She starred on the Nickelodeon teen sitcom Zoey 101 and launched a country music career, though her career dwindled when she was 16. According to her, she took the pregnancy test in a gas station bathroom, and we all know what happened next. She has stated that she felt very guilty about getting pregnant at such a young age since a lot of young girls looked up to her. Nevertheless, she was extremely happy to keep the child even though she was a teen parent.
Today, she is happily married to businessman Jamie Watson since 2014. In 2018, they gave birth to their daughter, Ivey Joan Watson. Jamie Lynn is set to reprise her role as Zoey in the reboot of Zoey 101. She also stars in Netflix's series Sweet Magnolias.
Solange Knowles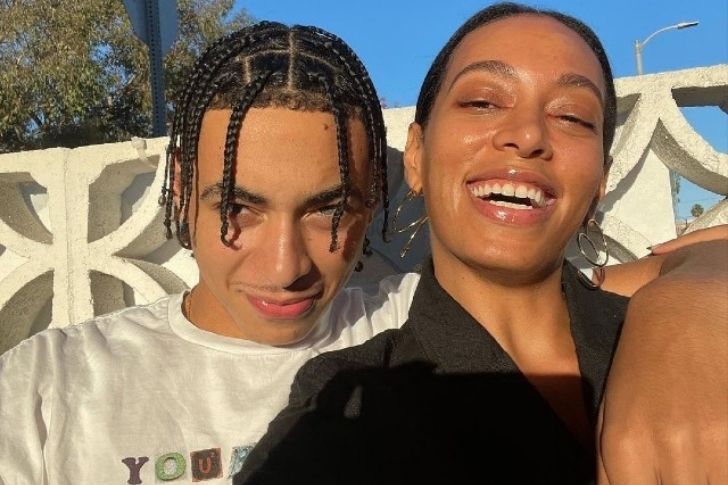 Solange Knowles, Beyonce's younger sister, started her career as a backup dancer for Destiny's Child. Even though her sister is always in the spotlight, she has also made headlines. At age 16, she released her first solo album after signing with her father's record label. She had a promising career ahead of her, appearing in the film Bring It On: All or Nothing until she got pregnant at 18 in 2004.
She gave birth to her firstborn with her then-husband Daniel Smith, whom she broke up with back in 2007. She revealed, "We were crazy, impulsive teenagers." But despite that, she enjoys being a mom. Recently, she got back on her feet in her investments in the music industry. She writes songs and has released another song album in March 2019. Solange also had a cameo appearance in the 2019 movie Homecoming.
Rod Stewart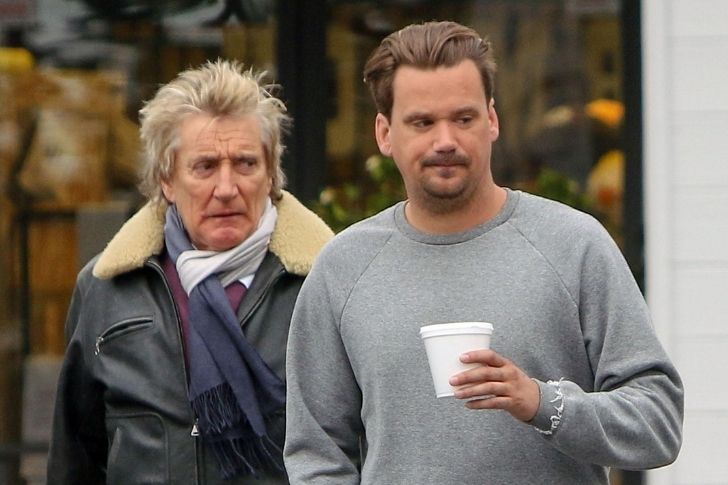 The much-loved crooner Rod Stewart took the world by storm with his best-selling songs such as You Wear It Well. The British rock and pop singer doesn't only lead a busy life on stage, but he also has a hectic life at home. Did you know he has eight children? Yes, you read that right. He first became a dad at 17, when his former girlfriend Susannah Boffey gave birth to their firstborn, Sarah Streeter.
However, Sarah was put up for adoption, and she only discovered the singer-songwriter was her dad when she was 18. They were reunited in the early '80s but lost touch years after. Nowadays, Sarah has her own family, and they reside in East Sussex. She admitted that things have improved to a certain degree between her and Rod ever since her adoptive parents passed away.
Roseanne Barr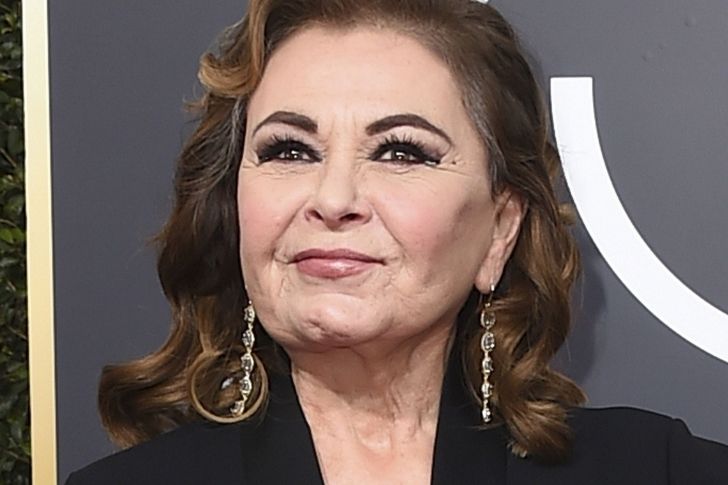 We may know Roseanne Barr as a funny lady, but things weren't always easy for the actress and comedian. In an interview with People magazine, Barr shared that she gave birth to a baby girl when she was 18 years old in Denver, Colorado. However, she gave her up for adoption after spending nine short days with her because she realized she didn't have the money or even access to cash loans to care for her daughter. However, we all know how successful Roseanne Barr is now.
Seventeen years later, she and her daughter, Brandi, now 17 years old, were reunited. They may still be apart now, but at least they have built a relationship. Roseanne remains an icon for her work in her eponymous sitcom, for which she garnered a Golden Globe, an Emmy Award, and a Hollywood Walk of Fame.
Shirley Temple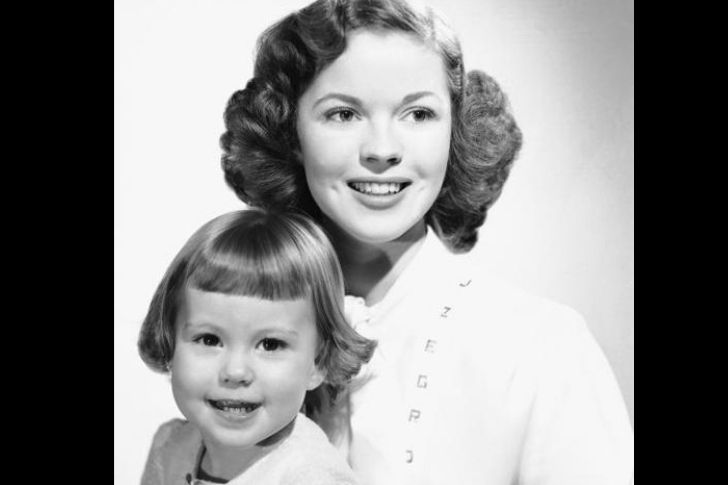 Shirley Temple was one of the most sought-after child stars during her prime. She was well-known during the Great Depression for being the cute child star in plenty of films. We may also remember that she married extremely young at the age of 15. She met her first husband, John Agar, in 1943. Two years later, they exchanged wedding vows. Shirley was 19 when she gave birth to her daughter, Linda Susan.
Sadly, her marriage with Agar didn't work out, but she had more children with her second husband, businessman Charles Alden Black, a few years later. One of their kids, Lori, pursued a career in the music industry as a bassist for the '80s rock band the Melvins. Not much is known about Lori and Linda today, whether they work in the Hollywood industry or went on a different path, maybe as lawyers or something.
Naomi Judd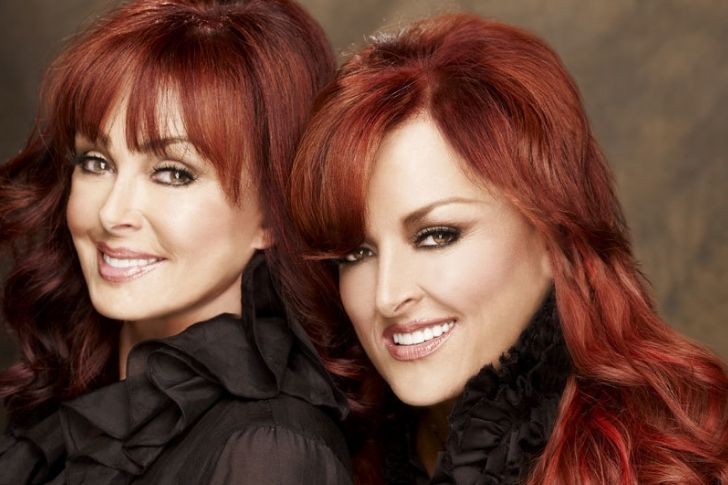 Country music singer and actress Naomi Judd is one-half of the most famous mother-daughter singing duo, The Judds. The duo garnered five Grammy awards throughout their career, and at the same time, Naomi received songwriting credits for the hit Love Can Build a Bridge.
ABC News revealed that Naomi was at the tender age of 18 when she had her first child, Wynona, the other half of the singing duo, with her former boyfriend, who also left her. Four years later, she had her second daughter, Ashley, who is an accomplished Hollywood actress — Unfortunately, her relationship with Ashley's father didn't pan out well either. Naomi raised both of her kids as a solo parent. Luckily, the family found success in the show business, where the two daughters found fame through their singing, which helped them recover from poverty. Naomi has been married to fellow musician Larry Strickland since 1989.
Suzanne Somers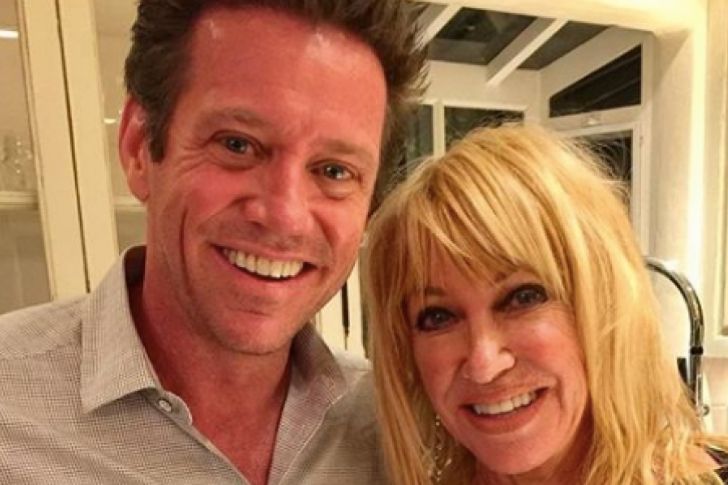 If you've watched the sitcom Three's Company, then you would recognize this actress and model. Suzanne Somers portrayed Chrissy Snow in the smash-hit television show. She also had investments in writing and publishing a series of self-help books. However, before deciding to help others through her books, she overcame a set of personal struggles herself.
Somers was 19 years old when she gave birth to her only child. When she became pregnant, she walked down the aisle with her then-boyfriend, Bruce Somers. The actress decided to drop out of college and gave up on getting a degree. Unfortunately, the two broke up shortly after. Even though Suzanne raised her son by herself, she was still able to manage and do well for herself. Until the late '70s came when she met her second husband, Canadian producer, and host Alan Hamel. Until now, Somers and Hamel are still together.
Taylor Hanson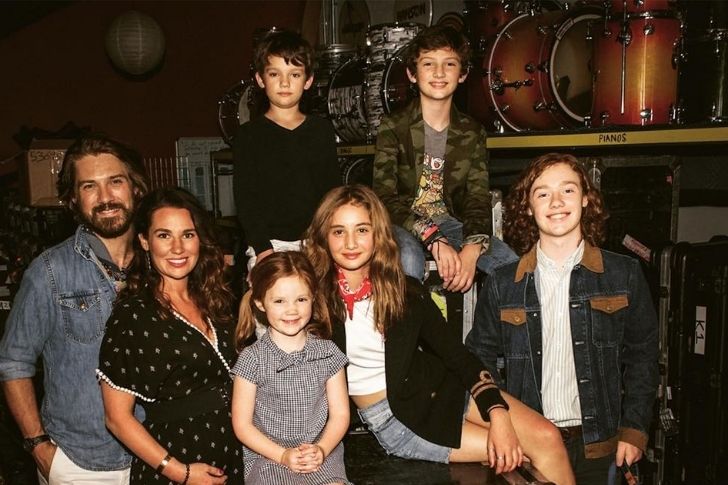 Remember The Hanson brothers? They catapulted to fame in the late '90s because of their catchy hits, such as MMMBop and I Will Come To You. In 2000, Taylor Hanson, the middle brother, met Natalie Bryant. The couple tied the knot back in 2002, and in October of that year, they gave birth to their first child. Natalie was only 18, and Taylor was only 19 years old at the time.
Even though he was a young parent, Taylor never had a hint of regret. He said on MTV News, "Having Ezra is the best thing we've ever done." Now, he and Natalie have a total of six children: three boys and three girls. But wait, Taylor just announced he and his wife are expecting their 7th child! The growing family must've acquired hefty insurance for their big family of nine.
Kylie Jenner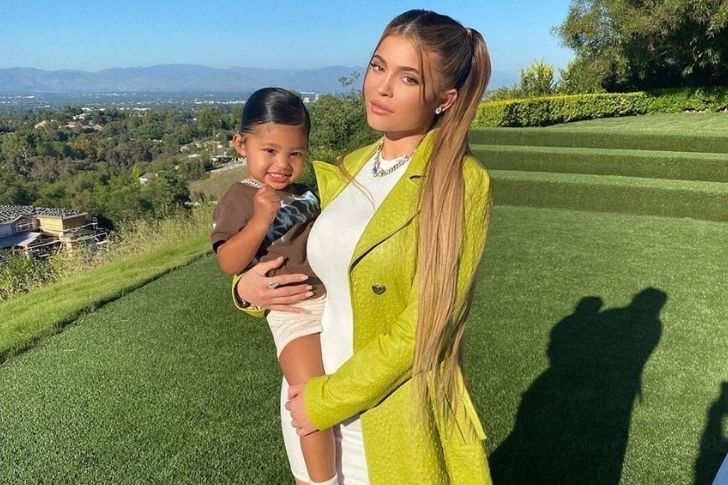 As anybody on social media knows, Kylie Jenner, the youngest of the Kardashian-Jenner siblings, gave birth to her daughter Stormi on February 1, 2018, at 22 years old. The child's father is famed rapper Travis Scott. Their relationship lasted from 2017 to 2019, but they ended on good terms and continue to co-parent Stormi. At present, both Jenner and Scott are rumored to be getting back together.
Kylie remains to be one of the youngest millionaires in the business industry. She continues to gas up her empire through her cosmetic company called Kylie Cosmetics. She is also one of the most influential celebrities in the fashion industry. With over 200 million followers on her Instagram as of writing, we think Jenner will continue to rise and achieve immense fame and fortune. She's only 23 and still has a long, long way to go!
Louis Tomlinson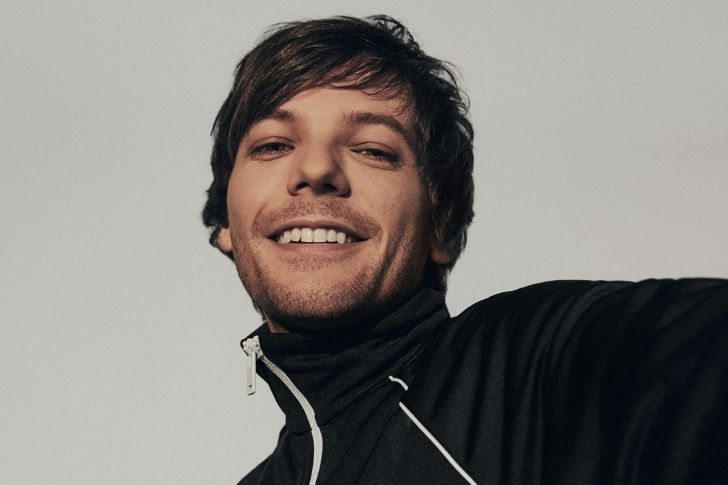 One Direction's Louis Tomlinson used to work a number of odd jobs throughout his teenage years, including as a waiter at a football stadium. He started performing in musicals as a young teen and appeared in minor roles on a variety of television shows like If I Had You and Waterloo Road. Tomlinson later decided to audition for The X Factor UK and was invited to join the singing group One Direction.
In 2016, Tomlinson became a father to Freddie Reign Tomlinson at the age of 23. The child's mother is his former girlfriend, Briana Jungwirth. Today, the 29-year-old singer pursued a solo career and has released a few albums with Arista Records. In 2020, he sold his Hollywood Hills mansion for $6.4 million and hired a moving company to transfer to his new home. Talk about new beginnings.
Natalia Vodianova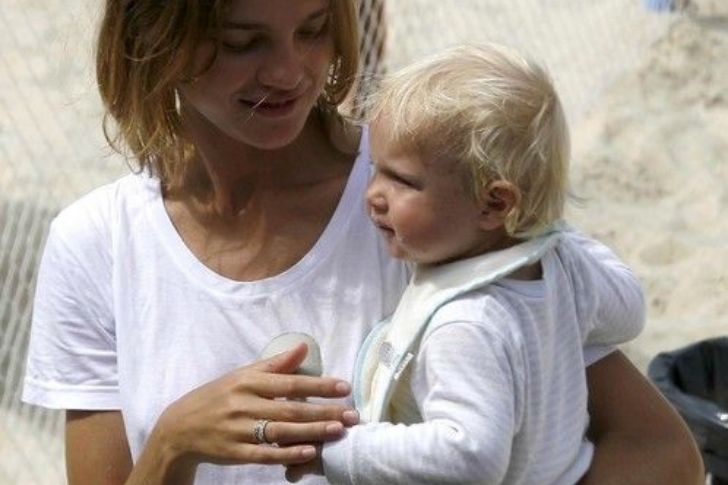 Nicknamed Supernova, Russian model Natalia Vodianova turns heads every time she walks on stage. She is a Russian entrepreneur, public speaker, model, and philanthropist. She has walked in more than 200 runway shows for both European and American based designers, such as Yves Saint Laurent and Louis Vuitton, among many others. She is also known for her rags-to-riches life story to the degree that she later initiated the charity called Naked Heart Foundation, and for her seven-figure, eight-season contract with Calvin Klein.
In 2001, she married Justin Portman when she was eight months pregnant with their son, Lucas. Natalia was 19 years old at the time. In total, they had three kids together until they separated in 2011. Following the separation, the model met French businessman Antoine Arnault, with whom she has two kids. The couple officially wed in June 2020.
Lucky Blue Smith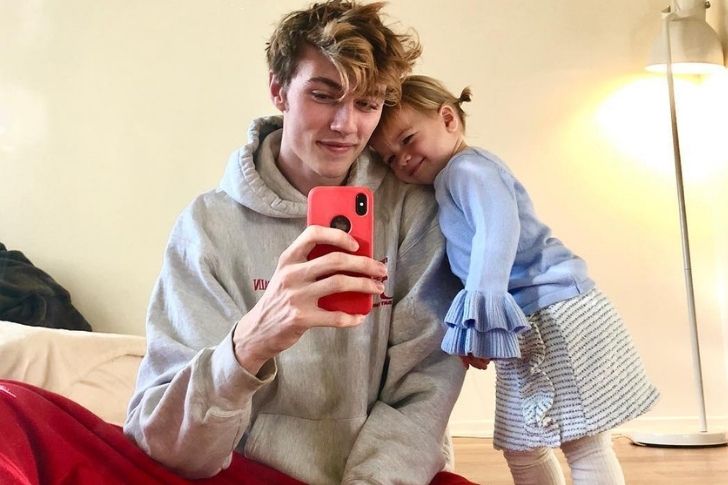 American actor, musician, and fashion model Lucky Blue Smith was only 10 when he was scouted by a modeling agency, but he started his modeling career at age 12. Since then, he has appeared on the covers of Spanish and French Vogue, Harper's Bazaar, and more. He has also walked the runways for Chanel, Emporio Armani, Salvatore Ferragamo, and Tom Ford.
In 2017, Smith and his then-girlfriend Stormi Bree Henley welcomed their first child, Gravity Blue, who was born in July 2017. Smith was only 19 years old at the time. In February 2020, he married Nara Pellman, and they now have one child together, Rumble Honey who was born in October 2020. The 22-year-old model continues to bring electricity on stage and has been named "Model of the Moment" by Teen Vogue. He also appeared in the 2016 film Love Everlasting.
Lamar Odom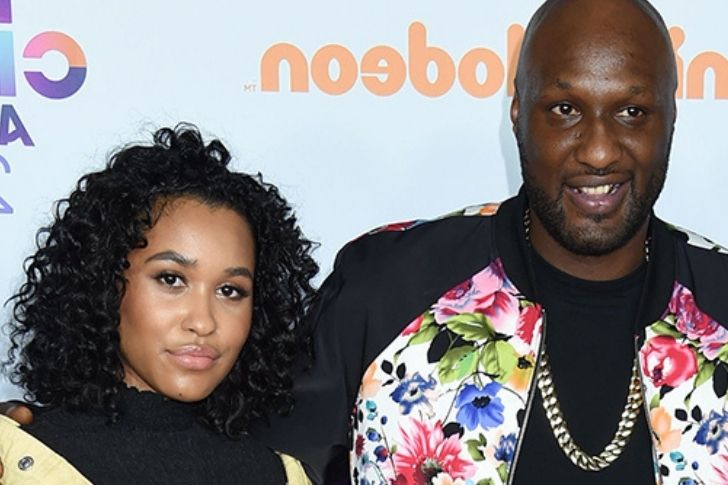 Lamar Odom played for the NBA's Los Angeles Lakers. The professional basketball player was named the NBA Sixth Man of the Year in 2011. He is also popular for his marriage to Khloé Kardashian in 2009 but later broke up in 2019. The former couple had their own reality series in 2011 called Khloé & Lamar.
But before he and Khloé met, Odom and his former girlfriend Liza Morales welcomed their daughter, Destiny, in 1998, Lamar Jr. in 2002, and Jayden in 2005. The basketball player was only 19 when he became a father. Now, he continues appearing on the screen and had a cameo credit on the HBO television series Entourage back in 2005. Additionally, he appeared in a Taco Bell commercial with fellow basketball player Charles Barkley. Odom also established a music and film production company called Rich Soil Entertainment.
Emily Maynard Johnson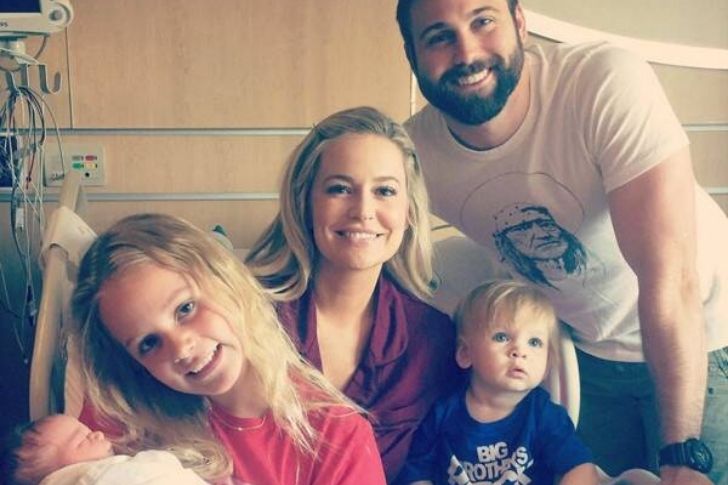 Emily Maynard Johnson rose to fame when she became a contestant on The Bachelor in 2011. Brad Womack gave her the final rose; however, they broke up after the finale. The following year, she was named The Bachelorette and got engaged to contestant Jef Holm, but their relationship ended.
In 2004, before becoming a reality TV star, Emily gave birth to her daughter with her ex-fiancé Ricky Hendrick. She was only 18 years old at the time. Back in 2014, she met Tyler Johnson at church, and they tied the knot at his parents' home. Since then, they have welcomed four kids together: Jennings Tyler, Gibson Kyle, Gatlin Avery, and Magnolia Belle, who was just recently born this year on October 17. Now, the family of seven reside in their North Carolina abode, probably installed with a home security system.
Asia Nitollano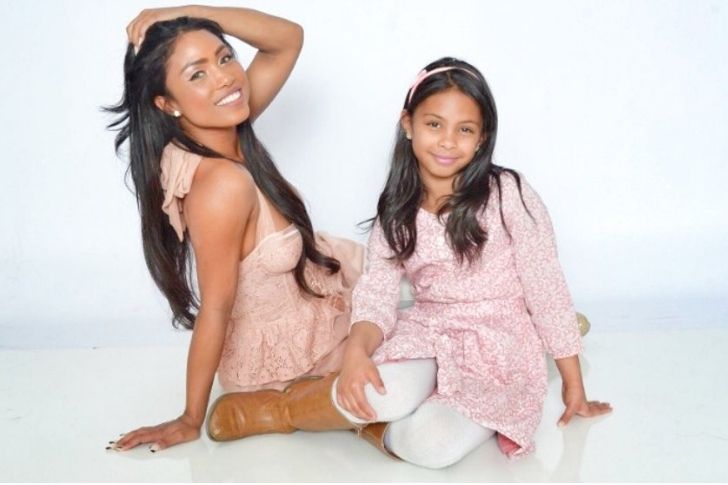 All Pussycat Dolls fans know who this fierce lady is. Asia Nitollano was a member of the singing girl group before she pursued a solo career. Before becoming a member of the group, she first auditioned on the TV series Pussycat Dolls Present: The Search for the Next Doll. She used to dance for the New York Knicks and became one of the finalists on a reality television series on CW channel. She appeared in a few advertisements for the clothing line Sean Jean Women's collection.
Today, not much is known about Asia Nitollano's career and personal life. As far as we know, she is neither married nor dating anyone at present. She became a mother at 18 years old and is a solo parent to her only daughter, Thais Nitollano. We just hope she continues her investment planning in the entertainment industry because we only see her sporadically on screen.
Fantasia Barrino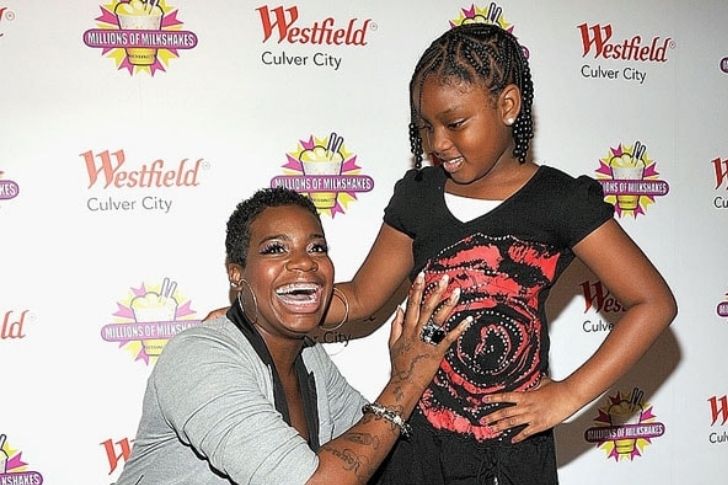 American R&B Singer and songwriter Fantasia Barrino, also known by her mononym Fantasia, skyrocketed to fame as the winner of the reality television series American Idol Season 3 back in 2004. Following her victory, her debut single I Believe hit number one on the Billboard charts. Simultaneously, her debut album, Free Yourself, went on to be certified Platinum by the RIAA.
Despite her success, the singer-songwriter is not exempted from life's challenges. On one occasion, she shared her bitter experiences, such as her home's foreclosure, and later auction, which was later settled by her attorney. She was also a teen parent to her daughter Zion with her ex-boyfriend Brandon Shouse. Barrino was only 17 years old when she got pregnant with Zion. Thankfully, in 2015, Barrino found another chance in love when she married businessman Kendall Taylor.
Loretta Lynn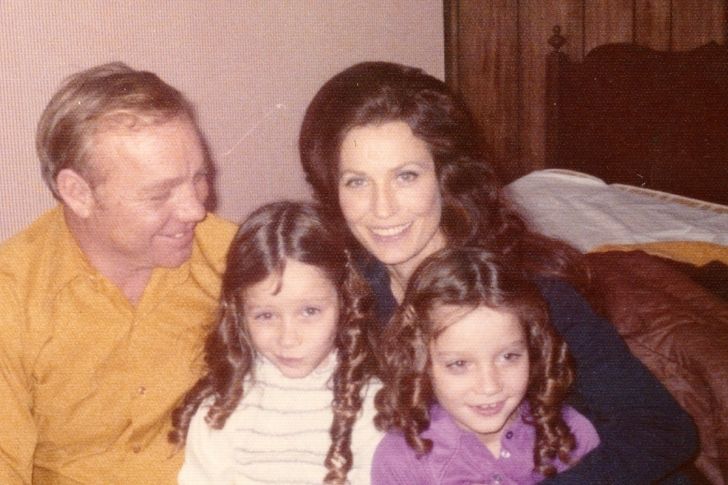 Loretta Lynn is an American singer-songwriter who is considered one of country music's trailblazers and is responsible for the hit songs One's on the Way, You Ain't Woman Enough and Dear Uncle Sam. She has released numerous gold albums throughout her six-decade career. But did you know she got married before her 15th birthday? Yes, she also gave birth to her first child at that young age. By the time she was 20, she already had four kids.
It's also worthy to note that Lynn got her first guitar as a gift from her husband and taught herself how to play. Today, she's known as a country music legend, and we give her husband credit for inspiring and supporting her passion. In the early '70s, she was the first female to achieve Entertainer of the Year from the Country Music Association.
T.I.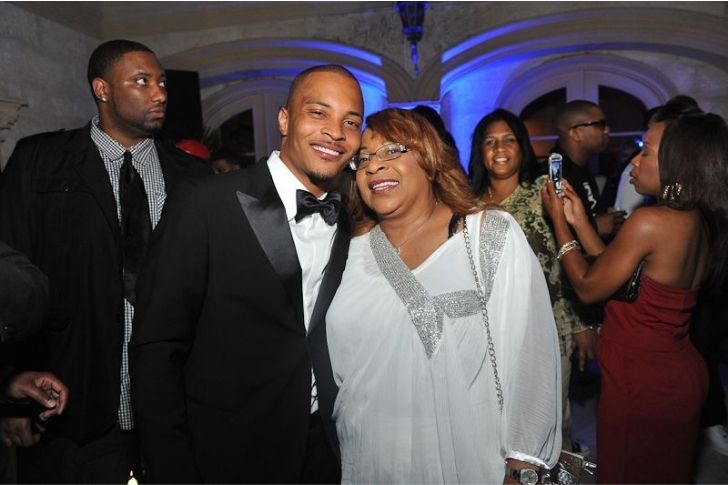 American rapper and record executive Clifford Joseph Harris Jr., or better known by his stage name T.I. is considered one of the rappers to popularize trap music, a hip hop subgenre, along with Jeezy and Gucci Mane. As a child, he began rapping when he was just eight years old, and before earning his college degree, T.I. dropped out of school to launch a music career. He later joined the film industry and appeared in Identity Thief and Ant-Man.
T.I. was 21 when he fathered Deyjah Imani Harris, her daughter with R&B singer Ms. Niko, whose real name is Violeta Morgan. Deyjah has eight half-siblings, six of which are from her father's side and two are from her mother's. T.I. has been married to Xscape member Tameka "Tiny" Cottle since 2010, and they have three kids together.
Evelyn Lozada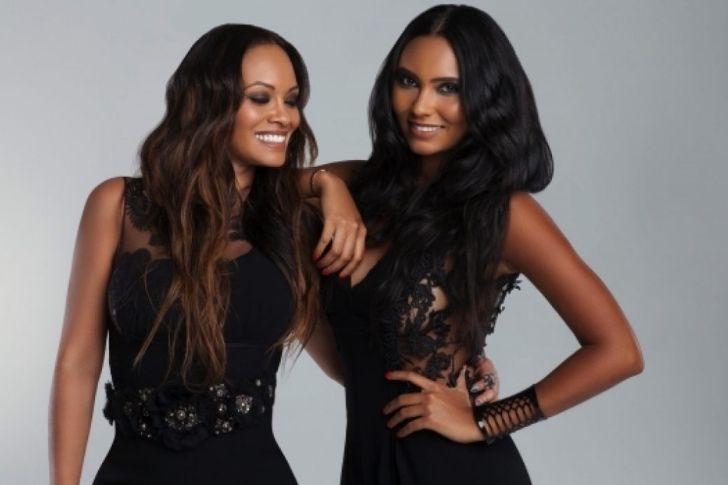 You may have forgotten who Evelyn Lozada is, but to refresh your memory, she's an American reality television star, model, and spokesperson who is most widely recognized for her appearance as one of the main cast members in the VH1 reality series Basketball Wives. She is the former fiancee of retired professional basketball player Antoine Walker. In recent years, Lozada has published three novels and is set to release her new one entitled The Wrong Mr. Darcy.
Lozada began her career as a secretary to an entertainment attorney and later became a co-owner of a shoe boutique in Coral Gables, Florida. Before her involvement with NBA star Antoine Walker and prior to achieving stardom in the reality show, she had a relationship with Jamal Hairston. Both she and Hairston welcomed their daughter in 1993, and she was only 18 at the time.
Niki Taylor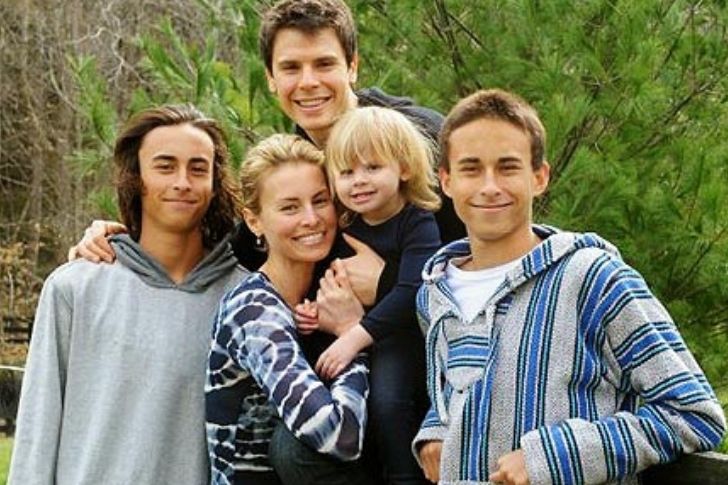 American supermodel and television presenter Niki Taylor was the face of Nokia and Cover Girl cosmetics in the early '90s. She began modeling at 13 and became the youngest model to appear on Vogue magazine's cover at 15. She went on to receive credits in major magazine covers, such as ELLE, Marie Claire, Allure. Outside modeling, Taylor has hosted television shows, including Lifestyles of the Rich and Famous and Fashionably Loud.
In 1994, the supermodel married football player Matt Martinez and that same year, and they welcomed their twin sons, Jake and Hunter. Taylor was only 19 years old when she became a first-time parent, just a few months after graduating high school in the spring of 1993. However, she and Martinez separated after a year. In 2006, she married NASCAR driver Burney Lamar, and now they have two kids together.
Maya Angelou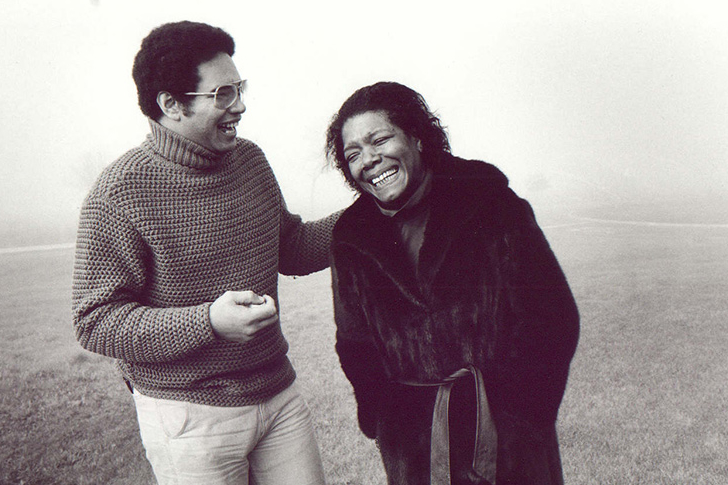 Maya Angelou was a well-loved American author, teacher, poet, and public speaker who received critical acclaim for writing the book I Know Why the Caged Bird Sings. She wrote a series of seven autobiographies, which focus on her life as a child and as a young adult, several books of poetry, three books of essays, and is given credit for a list of TV shows, plays, and movies throughout her 50-year career. She was honored with countless distinguished awards during her career, such as 50 honorary degrees from various universities worldwide.
In all her achievements, only one guy stood by her side-her only child, Guy Johnson. In the mid-'40s, Angelou gave birth to her son at age 17, three weeks after completing school. The renowned poet admitted that she struggled with raising a baby while working, but her mom, Vivian Baxter, supported her efforts to raise her son as a single mother.
Britney Spears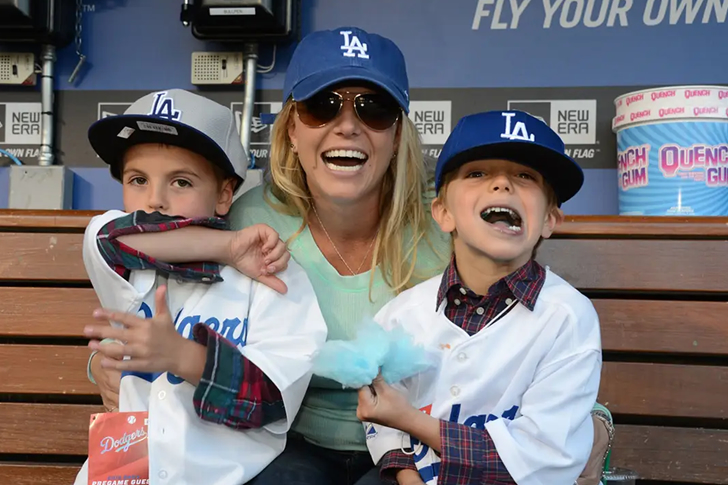 The Princess of Pop, Britney Spears, became a major figure in mainstream pop music during the '90s and early 2000s. Her hit songs Oops!… I Did It Again, Stronger, and Baby One More Time were all a global success. She also had two of the best-selling albums of all time. These achievements elevated her career in the music industry. She went on to dabble in the world of acting and appeared in the 2002 film Crossroads.
In 2004, Spears married American dancer Kevin Federline, and they welcomed their first child a few years later. Spears was 24 years old at the time, and the following year, she gave birth to their second child. However, in July 2007, both she and Federline decided to separate, and her lawyer decided that they should share joint custody of their children. Since 2016, the 39-year-old pop star has been in a relationship with Sam Asghari, a 24-year-old personal trainer and model.
Keisha Castle-Hughes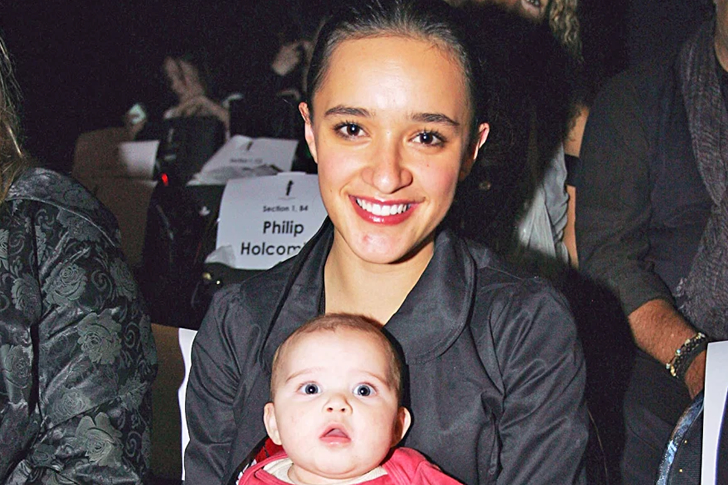 Australian–New Zealand actress Keisha Castle-Hughes catapulted to fame for playing the role of Paikea "Pai" Apirana in the 2002 film Whale Rider, for which she was nominated for several acting awards, including a Broadcast Film Critics Association Award for Best Young Actor/Actress and an Academy Award for Best Actress. Her other notable performances include the movies Star Wars: Episode III– Revenge of the Sith and The Nativity Story. Let's also not forget her role as Obara Sand in the Season 5 of the fan-favorite show, Game of Thrones.
In 2007, at age 16, Castle-Hughes and her former boyfriend Bradley Hull welcomed their daughter. She is named Felicity-Amore Castle-Hughes and is now 13 years old. Unfortunately, after seven years of being together, Castle-Hughes and Hull decided to call it quits. Currently, the 30-year-old actress continues to increase her credit score in Hollywood and portrays the role of FBI analyst Hana Gibson on CBS's FBI: Most Wanted.
Patti Smith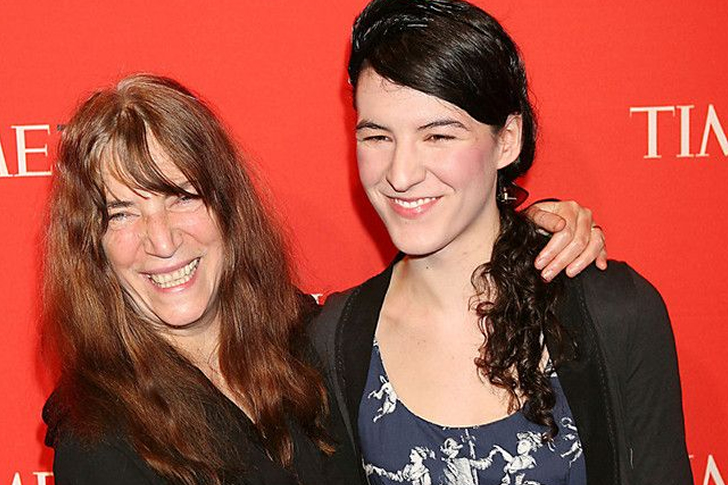 American singer-songwriter Patti Smith was an influential component of the punk rock movement in New York, especially in the mid-'70s when she released her debut album, Horses. Dubbed as "punk poet laureate," she is known to have fused poetry and rock in her musical work. In case you don't remember, she's widely known for the song Because the Night, which reached the number 13 spot on the Billboard Hot 100 chart back in 1978, and number five in the United Kingdom.
When she was 19 years old, Smith got pregnant, but she put the baby up for adoption, thinking that she was too young to be a mom. Having no financial support and access to cash loans to take care of her baby and herself, she gave her baby up. Sadly, she and her child have not been reunited ever since. Even if it rarely happens that parents get reunited with the baby they put up for adoption, we hope the day comes that they find each other – intentionally or coincidentally.
Liam Payne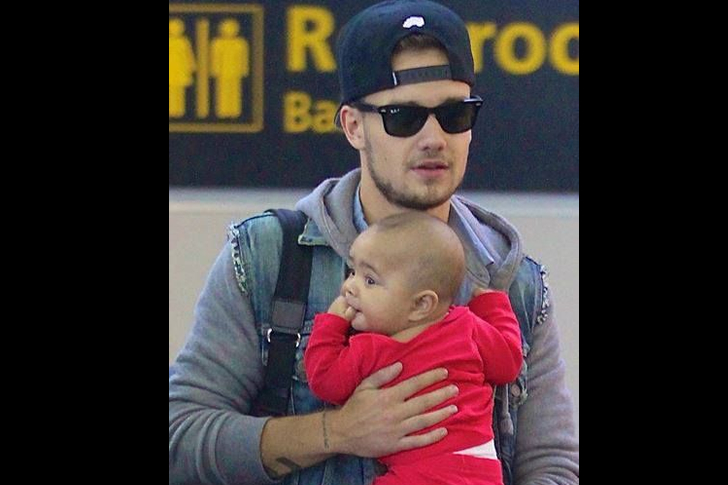 One Direction's Liam Payne made his music debut when he auditioned for The X Factor in 2008. After being eliminated from the show, he auditioned again after two years and was invited to join four other contestants to form the all-male singing group, One Direction. One Direction went on to gas up the music industry. Since 2010, the band has sold more than 20 million albums all over the world. However, the English-Irish pop boy band went into hiatus, and after, Payne signed a recording deal in North America with Republic Records.
In 2016, Payne started dating English singer and dancer Cheryl, a member of the singing group Girls Aloud. They have a son, Bear Grey Payne, who was born in March 2017 when Payne was just 24 years old. Unfortunately, he and Cheryl broke up in 2018. He started dating model Maya Henry in 2019, and a year after, they got engaged.
Brandy Norwood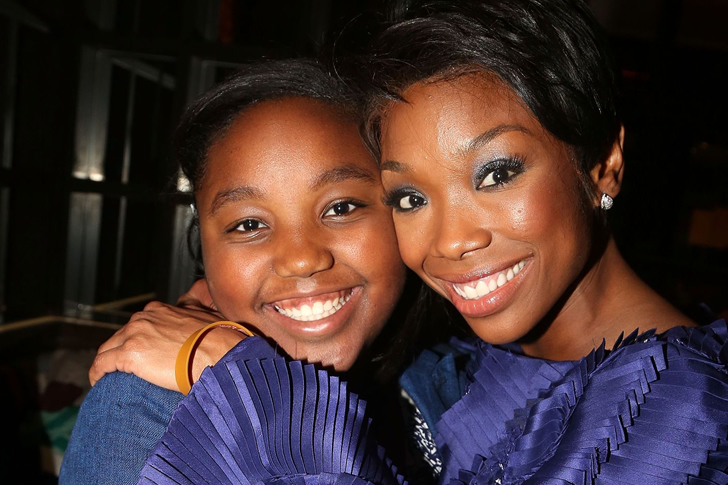 R&B singer and songwriter Brandy Norwood took the world by storm in the '90s. She reached stardom for releasing Missing You, The Boy Is Mine, and Almost Doesn't Count, among many other music hits. She also ventured into acting and starred in the sitcom Moesha. Brandy is Ray J's sister and Snoop Dogg's first-degree cousin.
On June 16, 2002, Brandy gave birth to her only child with producer Robert "Big Bert" Smith,  which she later said that she only did out of the "pressure of having to be perfect". She was 23 at the time. However, a year after they welcomed Sy'rai Iman Smith, the two called it quits. Now, Sy'rai is all grown up and is a college girl. The proud mom Brandy revealed that her daughter is also a musician, proving that talent runs in the family.
Ryan Phillippe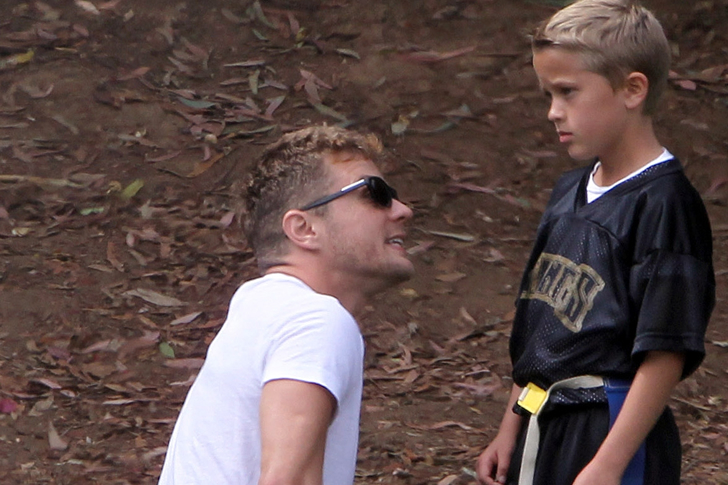 Remember the '90s heartthrob Ryan Phillippe? He starred in I Know What You Did Last Summer, The Lincoln Lawyer, and Cruel Intentions-the latter being the film where he and former wife Reese Witherspoon developed a relationship. The two young stars got married back in 1999, and their daughter, Ava Elizabeth, was born soon after on September 9, 1999.
Phillippe was 25 years old when he became a first-time father. His and Witherspoon's second child, Deacon, was born in 2003. However, on October 30, 2006, he and the Legally Blonde actress formally separated. The former couple now claims that they have mastered the art of co-parenting to a certain degree. Recently, they reunited to throw a small backyard party for Deacon's 17th birthday. Both Phillippe and Witherspoon posted sweet and thoughtful video greetings for their son on their social media accounts.
Candace Cameron-Bure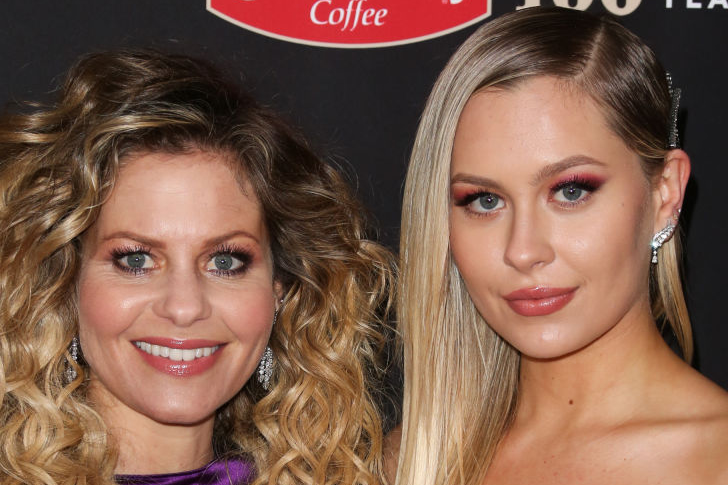 American actress, author, talk show panelist, and producer Candace Cameron Bure is widely known for her role as D.J. Tanner on the sitcom Full House and Fuller House. Until today, the show is still a staple of syndicated television, more than 20 years since it ended, giving Bure the uninterrupted spotlight and a high credit score. After the sitcom ended, the actress continued to appear in movies, such as Moonlight and Mistletoe.
In 1996, she married Russian ice hockey player Valerie Bure, and they welcomed their first child together, Natasha Bure, two years later. The Full House actress was 22 years old at the time she gave birth. Fast forward to now, Bure has an addition of two kids, Lev and Maksim, to their loving family. Their firstborn, Natasha, is an aspiring singer who appeared once on The Voice.
Elizabeth Taylor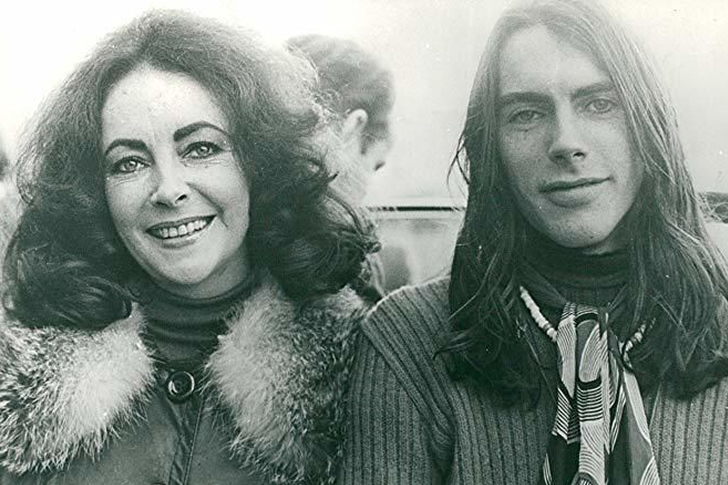 Elizabeth Taylor is considered one of the biggest stars from the Golden Age of Hollywood. She started out as a child star in the 1940s and later rose in popularity during the 1950s. From then on, she remained in the limelight until her passing in 2011. Taylor was also one of the few in the industry to be married several times, eight times to be exact, and her tumultuous love life became the fishing bowl of press attention.
In 1953, at the young age of 21, Taylor gave birth to her first child from her second marriage, Michael. Her then-husband British actor Michael Wilding, who was 20 years past her senior, stuck around to see her through the early stages of her motherhood. However, a few years later, they ended up separating. With thanks to their lucrative source of income, these actors were able to easily afford the right investments to secure their children's future.
Ashlee Simpson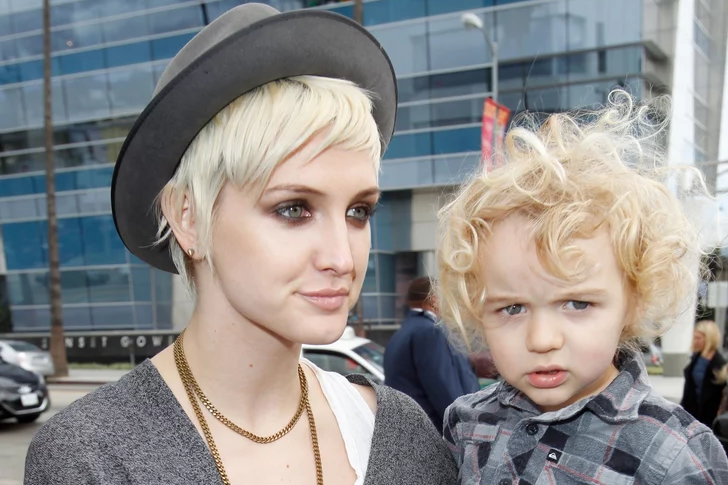 For a while, American singer and actress Ashlee Simpson lived under the shadow of her famous older sister Jessica Simpson. She began her career at the age of 15 as a backup dancer for Jessica. She also joined auditions and was able to land parts in TV commercials. It is with credit to her memorable appearance on the MTV reality show Newlyweds: Nick and Jessica in 2003 for paving the way for her own spin-off series, The Ashlee Simpson Show. Soon she was launched into her solo music career, which turned out successful. Though there were challenges along the way, it still received relative success over the years.
Ashlee was only 23 years old when she got in a relationship with Fall Out Boy member Pete Wentz. This drew public attention to her, especially when she became pregnant with Bronx Mowgli in 2008. Despite the well-publicized split up she had with Pete, she carries no regret, but only the best part of her 20's when she had her son.
Bristol Palin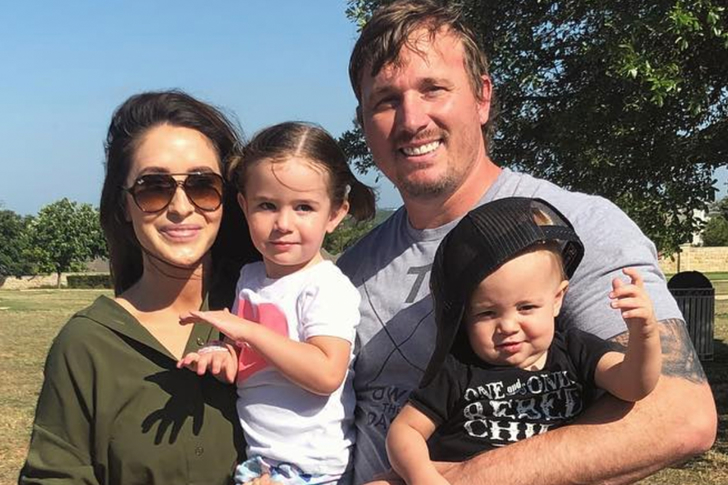 Bristol Palin is the eldest child of Alaskan politician Sarah Palin. She is also known as a reality TV personality and public speaker. In 2010, she added to her profile of achievements and ranked third place on the 2010 season of Dancing with the Stars. The experience must have been a great confidence booster for her, too, given that it had only been a year or so since she gave birth when she joined.
It was in 2008, when she drew press attention for becoming pregnant at a young age. Palin had just turned 18 when she had her first child Tripp Easton Mitchell Johnston-Palin. She was twice engaged to the father of her baby Levi Johnston, but the two called it off. Thankfully, they are both responsible co-parents and have made sure to set up investment and trust funds for their boy, Tripp.
Kehlani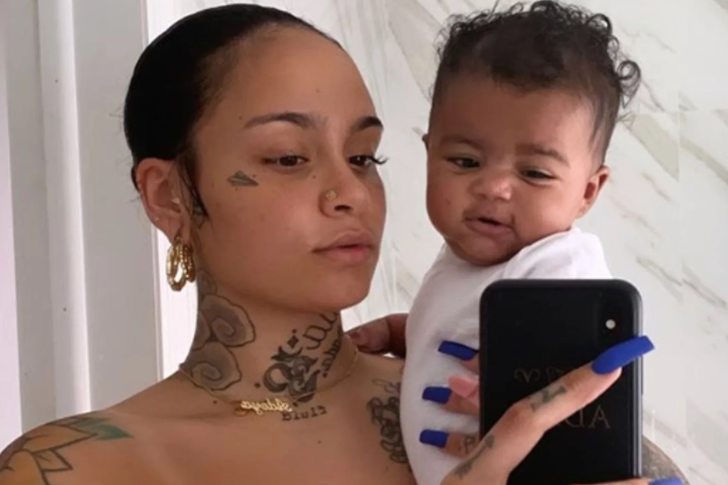 The R&B singer and dancer Kehlani is currently at the top of the music game and at only 25 years old. She found initial fame as a member of Poplyfe, a teen pop band that was part of America's Got Talent season 6 as a contestant. The group finished fourth place and received credit for their rendition of songs by the band Queen. However, as a solo artist, Kehlani is receiving plenty more recognition, especially over the past few years. Surely, big things can be expected from this Californian popstar.
In 2018, shortly after resolving issues between her and Kyrie Irving to the public, she announced her pregnancy with her first child, Adeya Nomi Parrish Young-White. It may have been difficult in the beginning, with the spotlight on her, but she was able to successfully weather the challenges. At 23, she gave birth to a beautiful baby girl, which she will be co-parenting with her guitarist Javaughn Young-White, who is the father.
James Rodriguez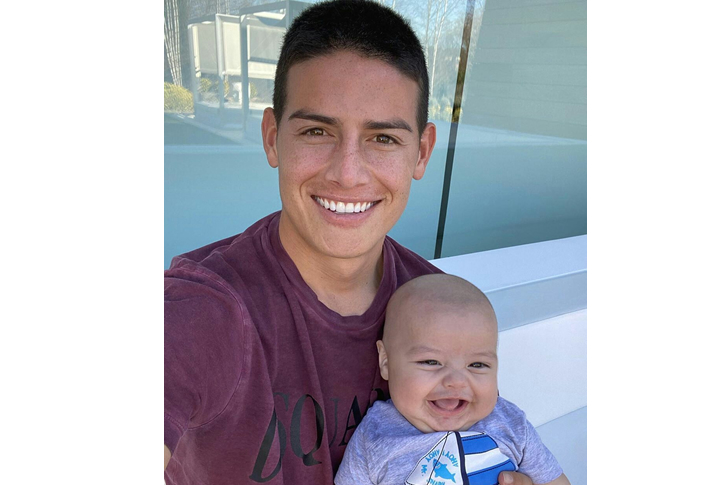 James Rodriguez is a Colombian professional football player and holds the position of attacking midfielder or winger for the top division football club Real Madrid CF. He gets much credit for his technique, vision, and the playmaking skills he brings to the whole team. When he transferred from AS Monaco to Real Madrid in 2014, the footballer received a handsome paycheck of £63 million, making him the most expensive Columbian football player of all time. Fittingly so, he is also one of the most expensive players in all of the sport's history.
In 2013, James became a father to Salome, his first daughter, at the age of 21. It may seem like a very young age for athletes James and Daniela Ospina, a professional volleyball player, to have a baby, but they had been planning for it over their two-year marriage. That said, the sports couple ended up parting ways in 2017.
John Lennon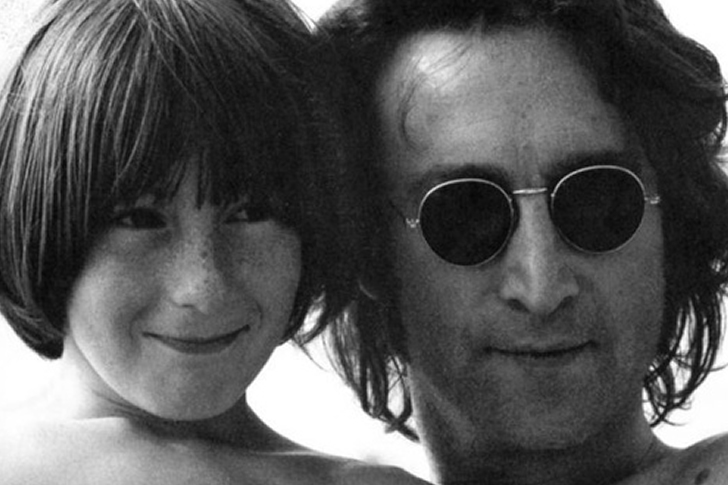 John Lennon became world-famous for being part of the world's first mega-band, The Beatles. They took the world by storm and that was before social media! Together fellow band member Paul McCartney, they composed, produced, and performed their own songs. Lennon still gets credit, even today, for his influence and contributions to the music industry. There's no denying that many young artists were inspired by them; through their songs and music, they continue to make an impact in our time.
In 1963, John Lennon became a father at the young age of 22 years old. While Julian was growing up, the relationship between him and his father wasn't always great. When Lennon and his first wife, Cynthia Lennon, separated, Julian went on to live with her and away from his father. Surely they had personal reasons for doing so and while this may have affected their relationship, Julian always honors his father's legacy even when he first started out as an artist.
Jourdan Dunn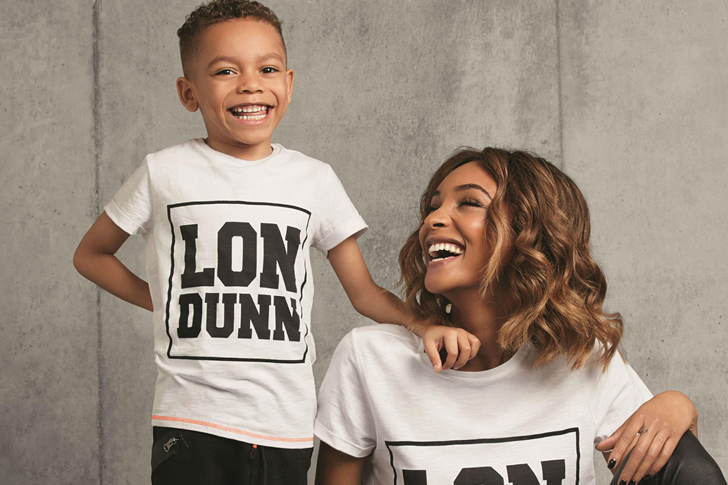 Jourdan Dunn was scouted in central London as a teenager, thanks to her good looks and stature, which were perfect for the runway. In just a few months, big fashion houses took notice of her, and soon enough, she was walking for the most famous designers around the world. In 2008, she became the first model, in decades, of mixed Jamaican and Syrian descent to walk down the runway for Prada.
The year after, however, things changed slightly for Dunn when she found out that she was pregnant with Riley. When her son was born in 2010, it steered her in a positive direction and motivated her more than ever. Like gas to a car, she quickly returned to work in good form, much to the delight of the industry. In 2014, Forbes included her in their annual list of the highest-paid fashion models. She maintained her rank even the following year.
Jenni Rivera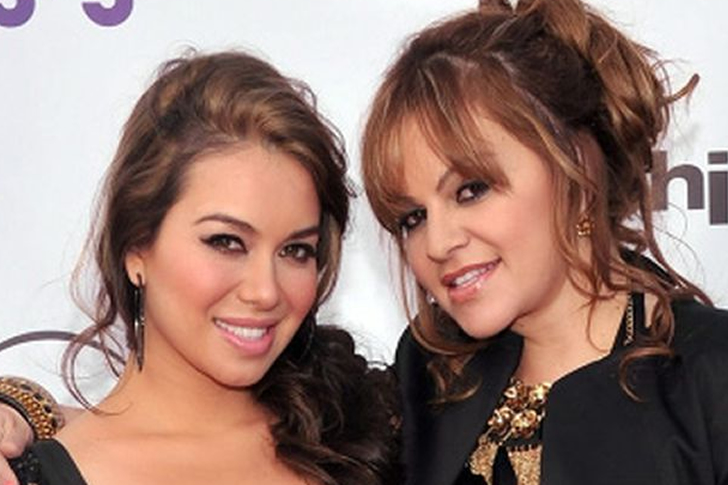 Daughter of Mexican immigrants, Jenni Rivera, flourished in America as one of the country's top Latin music artists. She also does well as an actress and later ventured into the industry as a TV producer. Her charity work and philanthropic acts in the Mexican community also helped Rivera earn support from the masses, while establishing her name at the same time.
Growing up, Rivera was known to be a responsible student. Her studies were like an investment to her. However, at 15 years old, she became pregnant with her first child, Chiquis. Back in 1985, teenage moms didn't have as many options as we do now. Just as she thought she had to quit school to tend to her baby, her school counselors discouraged her from giving it up. They saw potential in Rivera and with their help, she was somehow able to continue with school—maintaining straight As, at that!
Camila Alves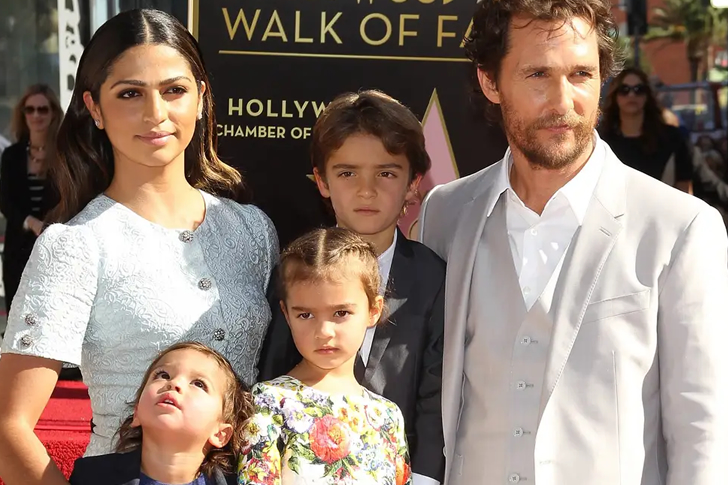 Brazilian-American model Camila Alves first worked as a house cleaner to support herself before moving to New York City to pursue modeling. Her career had been rising slowly, she even got to dabble in TV show hosting, but like took a different turn when she met A-list actor Matthew McConaughey.
In 2008, the couple were only in their second year of being together when they discovered that they were expecting. Camila was only 24 years old when she had Levi and they certainly weren't planning on starting a family that soon. Nevertheless, Camila and Matthew eventually got the hang of it, and even made sure that they made things official by getting married in 2012. Since then, their growing family welcomed two more new members. The family currently resides in their Texas mansion with top of the line home security system keeping them safe inside. Truly, happy surprises come along unexpected moments.
Kendra Wilkinson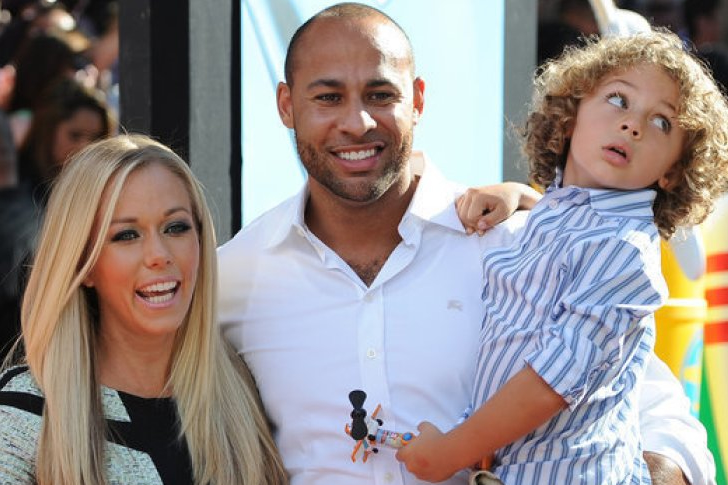 Kendra Wilkinson is an American glamour model and television personality, famous for her appearance in the popular E! Network reality TV series, The Girls Next Door. Although she isn't a playmate, she got her big break from the show, thanks to her fun personality. This later led to more opportunities in entertainment and outside of the Playboy banner.
In 2009, after the announcement of Wilkinson's engagement with then-husband-to-be, Hank Baskett of the Philadelphia Eagles, she moved out of the Mansion. Shortly after their wedding, the couple's first child was born in December of that year. Kendra was only 24 years old at the time. Though she struggled with the early stages of motherhood at a young age, she did well and was able to eventually adjust to her new lifestyle. Even joking about how much electricity she saved by foregoing her usual routine of blow-drying her hair! It is all worth it for this mom-blogger. She even had another child with Hank a few years later!
Snooki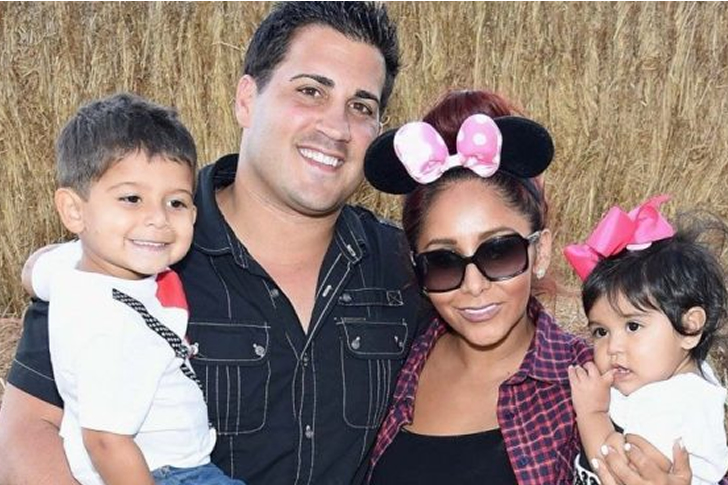 Best known as the star of the MTV reality show, Jersey Shore, Snooki was among the most popular TV personalities back in 2009. After her MTV stint, she began appearing in other shows as well and gained millions of followers on her social media. Snooki even hosted WWE RAW in 2011 and competed in a match during Wrestlemania XXVII. With her continuous projects, it was reported that she was earning $150,000 per episode of Jersey Shore for its final season, making her credit score higher.
Snooki met her husband, Jionni LaValle, in the 3rd season of Jersey Shore. Although she didn't see it coming, they eventually fell in love and announced their engagement in 2012. In the same year, she gave birth to their first child Lorenzo Dominic. Although terrified about parenthood, Snooki was happy to be a new mom. The couple got married in 2014, just a few months after she gave birth to their daughter, Giovanna Marie. In 2019, Snooki revealed that they will be having another baby boy named Angelo James.
Tom Jones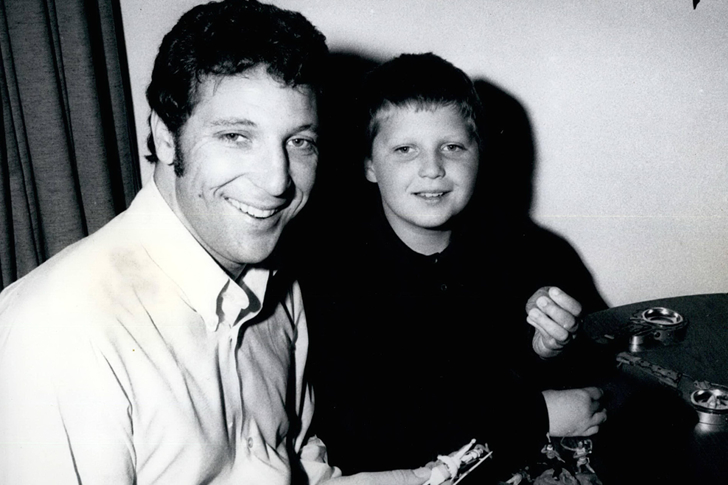 Singer Sir Thomas John Woodward, known as Tom Jones, began his career in the '60s. With credit to his full-throated and robust baritone, he stood out from other performers and found much success in the industry. He married his childhood sweetheart, Melinda Rose Trenchard in 1957 after learning that they were expecting. Both were only 16 years old when their son, Mark, was born. This was before he became a successful artist so Tom really had to work hard to support his family. His son witnessed his father's humble beginnings and rising success, and we don't doubt that he felt grateful for it.
However, Melinda and Tom's union fell victim to the latter's many well-publicized infidelities. He had affairs with familiar names in the industry including Mary Wilson, Charlotte Laws, Marjorie Wallace, and Cassandra Peterson. He also has one son with Katherine Berkey, Jonathan Berkey. Despite this, Melinda stayed by his side until her passing on April 2016 due to illness.
Neymar da Silva Santon Junior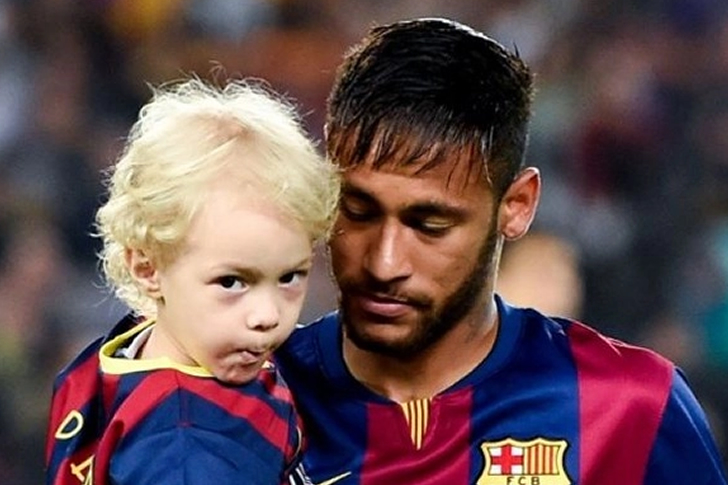 Brazilian Neymar da Silva Santon Junior is one of the best football players and the 3rd highest-paid athlete in the world. He plays for the Paris Saint-Germain and Brazil national team as a forward. In his career, he has won 3 league titles, 2 Coupe de France, and 2 Coupe de la Ligue. He debuted at the age of 17, Neymar and has since achieved recognition from the Copa do Brasil and Copa Libertadores in 2011. He was also given credit as the South American Footballer of the Year twice. After joining the Barcelona team, along with Lionel Messi and Luis Suarez, he continued his winning streak with a Continental Treble of La Liga, UEFA Championship League, and a Copa Del Rey.
Neymar was only 19 years old when he became a father with his then-girlfriend, Carolina Nogueira. Their son, Davi Lucca was born on August 2013. Though still quite young, himself, Neymar proved to be a responsible and good provider for his child.
Barbara Mori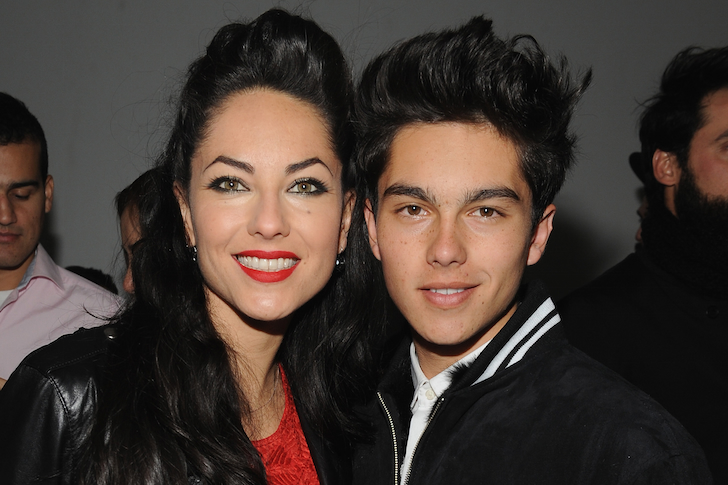 Mexican actress, model, producer, and writer, Barbara Mori Ochoa, started her acting career in the telenovela, Al Norte Del Corazon. She later won her first TVyNovelas Award for Best New Actress in her performance on Mirada de Mujer. But she rose to greater prominence for playing the main character in one of the most successful telenovelas of all time, Rubi. This opened the door to international opportunities, allowing the actress to really take her career to a higher degree. She has appeared in both Hollywood and Bollywood productions, including My Brother's Wife, Insignificant Things, and Kites.
She has been named one of the most beautiful Mexican actresses and also dated fellow actor Sergio Mayer in 1996. She got pregnant and gave birth to their son in 1998. Not too long after, they ended their 3-year relationship. Barbara eventually found new love and got married to baseball player Kenneth Ray Sigman, however, they split up after a year of marriage.
Jackie Guerrido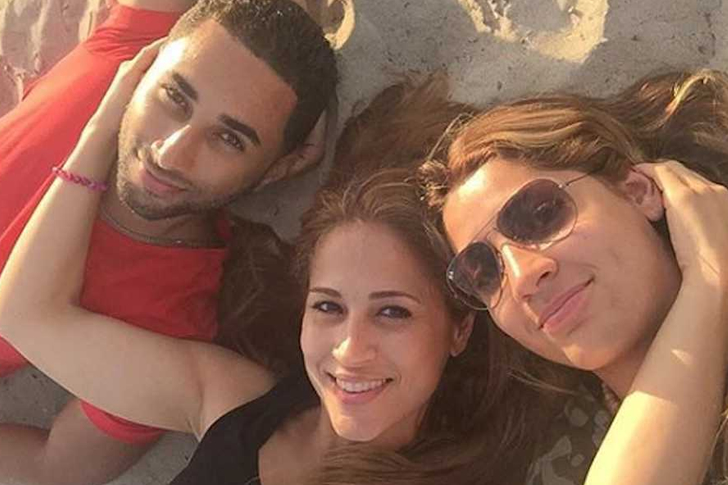 TV anchor and journalist Jackie Guerrido was born and raised in Puerto Rico. She was transferred to a domestic shelter when she was only 7 years old, following issues at home. Although she doesn't have a degree, Jackie worked hard and eventually managed to move to New York City with her family. She did voice work for a morning show and later got offered a job from WRMA 106.7 in Miami. Jackie stayed there for a year, before she joined the HBC Radio Company to co-host a radio program for news and traffic updates.
As they say, hard work pays off and in Jackie's case, it certainly did. She even dabbled in music, while working as a TV reporter! With her success, it might surprise you to learn that she gave birth to a son during her teenage years. At 16, she became a single mom, but that didn't hinder her from going after her dreams.
Chris Brown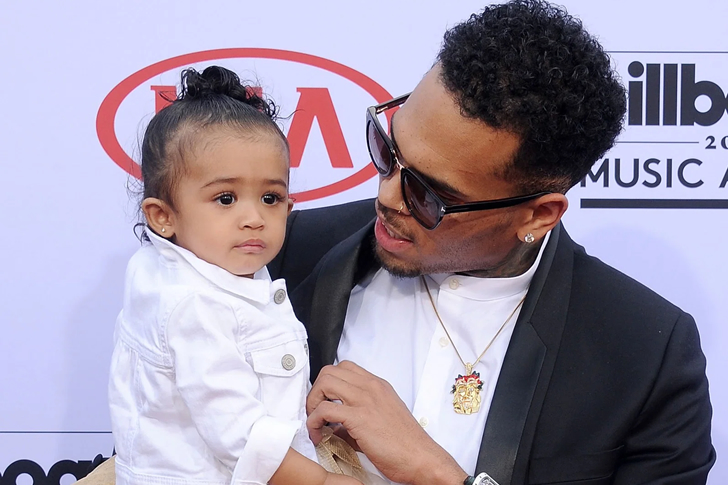 American singer, dancer, and actor, Christopher Maurice Brown is one of the industry's best-selling artists, with over 140 million records sold worldwide. His self-titled debut album was recognized by the Recording Industry Association of America as certified double platinum, no different from his credit card we're sure. Kidding aside, some of his greatest hits include Run It, With You, No Air, Kiss Kiss, and Go Crazy. Throughout his career, Chris has also won awards from Grammy, Billboard, BET Awards, and more. Chris also pursued a career in acting and starred in a couple of films like Stomp the Yard, Think Like a Man, and Battle of the Year.
When it comes to his personal life, Chris had been in a public relationship with fellow singer, Rihanna, before the power couple broke up in 2013. He later began seeing Karrueche Tran, but they also eventually called it quits after Chris confirmed that Nia Guzman was carrying their child, Royalty Brown, back in 2014. It's been five years since then and the singer has even welcomed his second child with Ammika Harris, Aeko Catori Brown.
Mackenzie McKee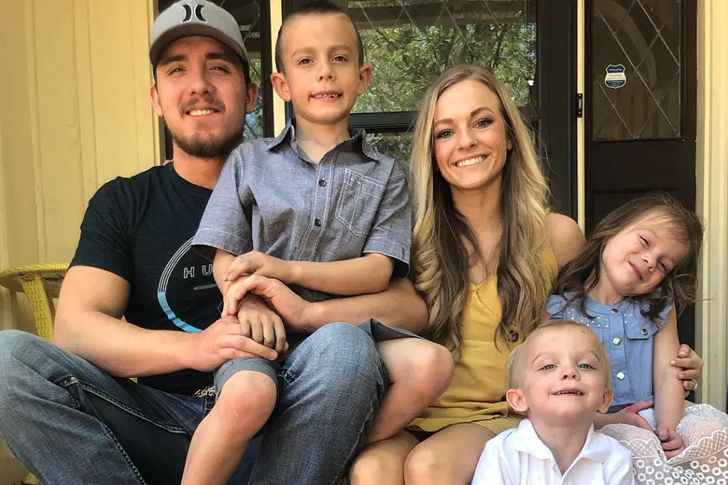 As one of the casts of the reality TV show, 16 and Pregnant, Mackenzie Mckee became a popular TV personality. The show documented her journey from the early stages of her pregnancy up until motherhood. She later became part of another reality show, Teen Mom, along with other young women like Alex Sekella, Briana DeJesus, and Katie Yeager. Mackenzie was later replaced by Farrah Abraham in Teen Mom OG.
As some may already know, Mackenzie had her first child, Gannon Dewayne Mckee, with her then-boyfriend, Josh Mckee. The couple decided to get married in 2013, and just a year after, they welcomed their second child, Jaxie Taylor McKee. In 2016, Mackenzie gave birth to their third child, Broncs Weston. Although it seems that she's living a great life with no money loans, she had been dealing with personal challenges behind the scenes. Following a period of battling her illness, Mackenzie's mother eventually passed away on December 9th 2019.
Alex Sekella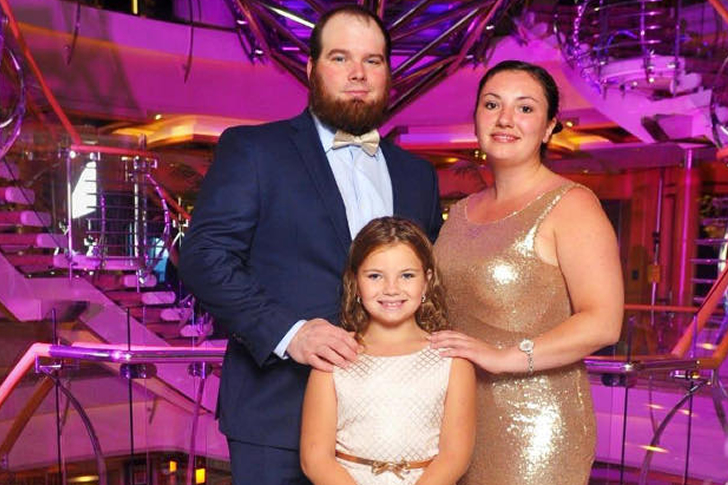 Next, we have another Teen Mom cast member, Alexandria Sekella. Alex was an aspiring dancer before she got pregnant with her then-boyfriend, Matt McCann. However, their relationship was far from the ideal, because Matt was reportedly unreliable and also unemployed at the time. Reports suggest that Alex had to do many things on her own, including giving birth. This mother and daughter paired endured a lot of challenges long before the baby had even been born. Alex's mother also suggested put the baby for adoption and though she was against it, Alex couldn't do anything at that time.
When she gave birth to her daughter, Arabella Elizabeth, Alex changed her mind and decided to take full responsibility for the child. At first, she rented a house for them, but she later experienced bankruptcy and had to change her plans. In the end, things worked out. Alex's mother housed both of them and Alex eventually found love anew, with her four-year boyfriend, Tim Peters.
Briana DeJesus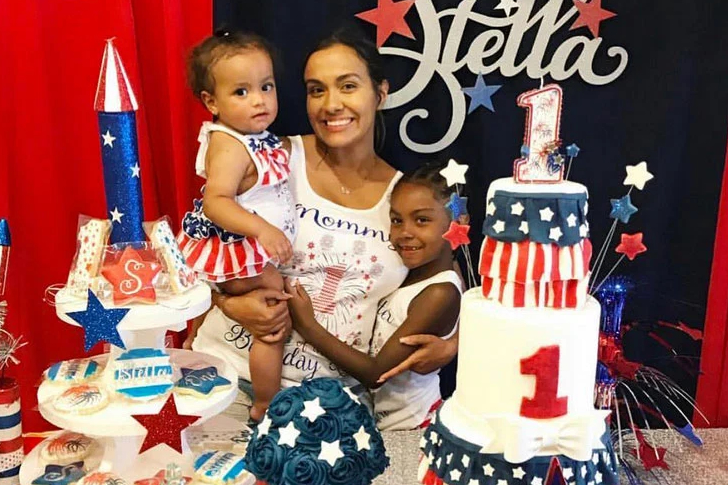 Born and raised in Orlando Florida, Briana DeJesus, got pregnant with her first baby, Nova Star, in 2011 with her then-boyfriend, Devon Austin. Things didn't work out between them, however. Six years later, Briana was expecting her second child, Stella Star, with her then-partner Luis Hernandez. As part of the MTV reality TV series, Teen Mom 2, Briana is was reportedly making $100,000 per season. While it may be a lower number compared to her co-stars who have been on the show for years, she does get opportunities outside of Teen Mom 2, which allows her to comfortably raise her daughters.
But even though Briana seems to have given up on finding the right one, she posted on her social media account that she is dating a tattoo artist named Javi. According to her, they are just having fun and he's not trying to be involved in her personal life with the kids. Briana openly shares her daughters with their fathers, since they already talked about child support. But even without their help, she has everything covered.
Jenelle Evans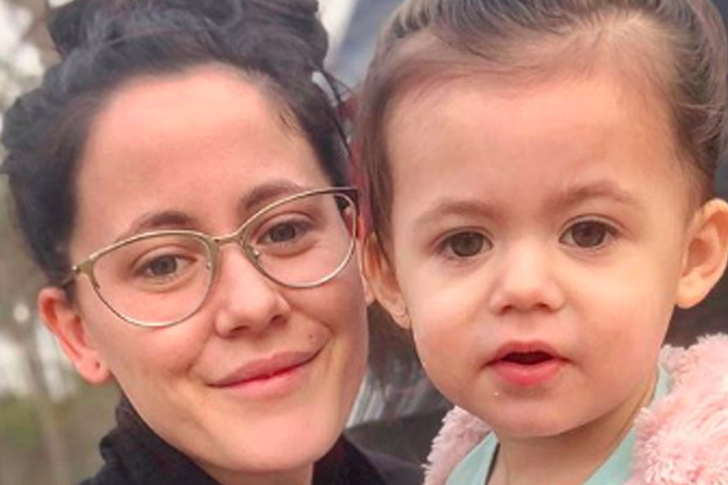 MTV's 16 and Pregnant Jenelle Evans got pregnant with her ex-boyfriend, Andrew Lewis. The two later welcomed their son, Jace Evans, but the couple eventually separated. With her newfound celebrity, Jenelle wanted to regain her independence, which led to her signing over Jace's temporary custody to her mother, Barbara. Barbara was also later awarded with permanent supervision for her grandson. In 2014, Jenelle found new love with Nathan Griffith, which resulted in her second child, Kaiser. But the two didn't last, and just a year after, she met David Eason on Tinder. They got married and had their first child together named Ensley.
However, things took a turn for the worse following an incident involving David and the family's dog. It resulted in major uproar, causing them to be fired from Teen Mom 2. David also needed the help of his lawyers to resolve legal issues associated with the incident.
Leah Messer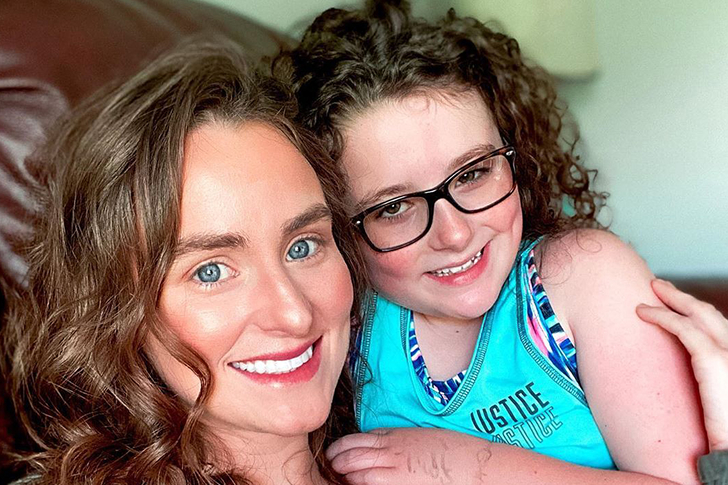 Teen mom, Leah Messer, came from a small town outside West Virginia. The former cheerleader got pregnant with her ex-husband, Corey Simms. They later welcomed their twins, Aliannah and Aleeah. Sadly, they found out the Ali has a rare disorder known as titin muscular dystrophy. At the same time, the couple had already been struggling with their relationship and decided to end it. Leah met Jeremy Calvert in 2011 and got married a year after. The two share a daughter, Adalynn Faith, but separated after three years of marriage.
To chronicle her experiences, Leah also wrote and published the book Hope, Grace, & Faith, in which she shares what she had gone through. This includes both the ups and downs of being a teenage mother. With this, she wants to help other women facing the same problem. She shares that everything happens for a reason and encouraged them to seek help. These days, Leah has a great credit report and is grateful for all the support she has been receiving from her loved ones.
Kailyn Lowry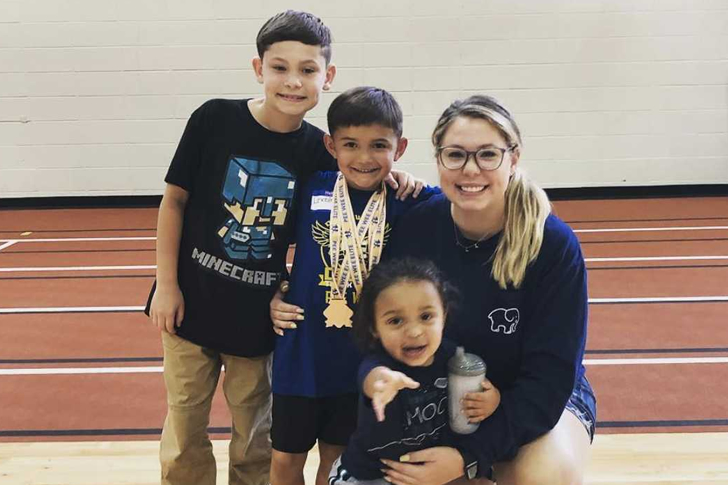 This feisty beauty from the hit MTV series, Teen Mom OG, has been through a lot. She had a child at a young age and went through a troubled relationship with her partner. They separated not too long after. During the 4th season of Teen Mom OG, Kailyn fell in love with Javi Marroquin and they got engaged after just a few months of dating. The couple married in 2013 and soon gave birth to their child, Lincoln Marshal Marroquin. Sadly, they broke up after their 2-year marriage.
Later on, Kailyn had her third child, Lux Russell. Just last year, she gave birth to her fourth child, Creed Romello, with her longtime friend, Chris Lopez. Like other former cast members of the show, Kaily also wrote and published a book called Pride Over Pity. It summarizes her painful yet inspiring story. She went through a lot, had to handle money matters without a finance degree, but managed to come out on top.
Farrah Abraham
It was 2008 when Farrah Abrahams became a part of the MTV show, 16 and Pregnant. The program was supposed to be a documentary about her life experience during her pregnancy until motherhood. But the story began to focus on her family and the relationship that she had with her mother. It also covered the story of her baby's father, Derek Underwood, who passed away in a car accident just 2 months before she gave birth to their daughter, Sophia Laurent Abraham in 2009. Due to these traumatic experiences, she had to go to therapy and eventually sought the help of an attorney to resolve matters with her mother.
Things did get better for Farrah. She studied culinary arts and management at the Art Institute of Fort Lauderdale in Florida, which made way for her pasta sauce line, Mom & Me. Her memoir, My Teenage Dream Ended, was released in August 2012.
Catelynn Lowell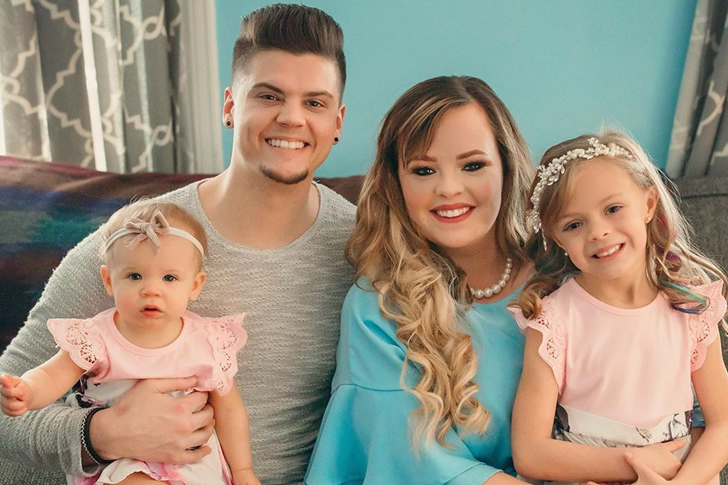 Catelynn Lowell was a high school senior when she found out that she was with child. Many things changed for her, during the pregnancy and even more so after she gave birth to her daughter, Carolynn Elizabeth. On the show, they covered the process of her putting up the child for adoption, as well as her struggles with post-partum depression. Eventually, it led to her having to enter a mental health treatment facility. As unfortunate as her experiences may have been, it also helped others who were struggling with similar issues.
After choosing his daughter's adoptive parents, Catelynn moved back home to start a new life. However, her mother and stepfather were against her decision, and she was forced to move out. She may have needed home loans to get back on her feet, but everything worked out for her. Catelynn gave birth to her second daughter Novalee Reign, in 2015.
Amber Portwood
Amber Portwood had a tough journey into parenthood. She was only in high school when she got pregnant with her then-fiancé Gary Shirley. Taking care of her daughter, Leah, had also been a struggle for her. Their home life wasn't the greatest as well. Reports suggest that there had been many arguments and altercations between Amber and Gary. When they separated, they agreed to share custody of Leah and talked to a lawyer to sort out child support.
In 2014, Amber met author and DJ, Matt Baier, over Twitter. The two immediately clicked. They later got engaged and scheduled their wedding for October 2016, but this was postponed due to several issues. Although they reconciled for a while, Amber left Matt after learning about his infidelity. The reality star would later meet Andrew Glennon while filming the Marriage Boot Camp. The two have one child together, James Andrew Glennon, but they later parted ways as well.
Maci Bookout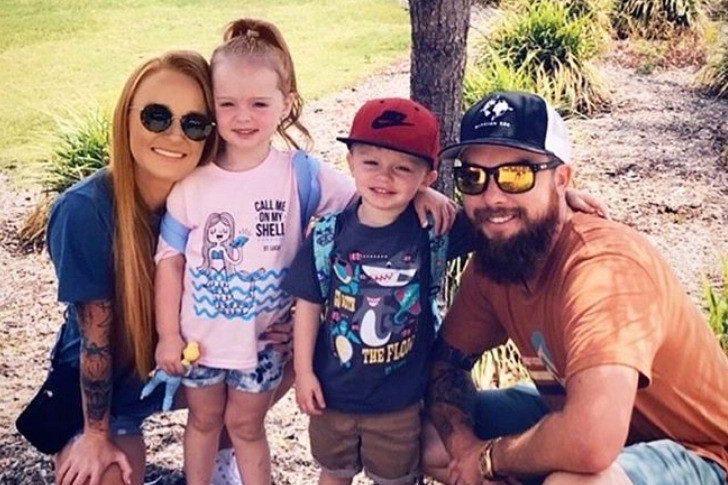 Maci DeShane Bookout is one of the most prominent casts of MTV's 16 and Pregnant. Although she managed to gather a fanbase as viewers learned to love her, there are also those who were quite unhappy with how she is or where she's at in terms of raising her child with her then-fiance, Ryan Edwards. The couple had already been in the works of tying the knot, but things didn't go well in terms of their relationship. Eventually, they decided to spend time apart, which later became a permanent split. The couple has only been together for 2 years, and they both share one child, Bentley.
Years after their breakup, things eventually fell in Maci's favor as she met her current husband, Taylor McKinney. In terms of her finances, she does have a good source of income through Teen Mom 2. Given her other ventures, and with good money management, bankruptcy probably won't be an issue.
Alyssa Meyers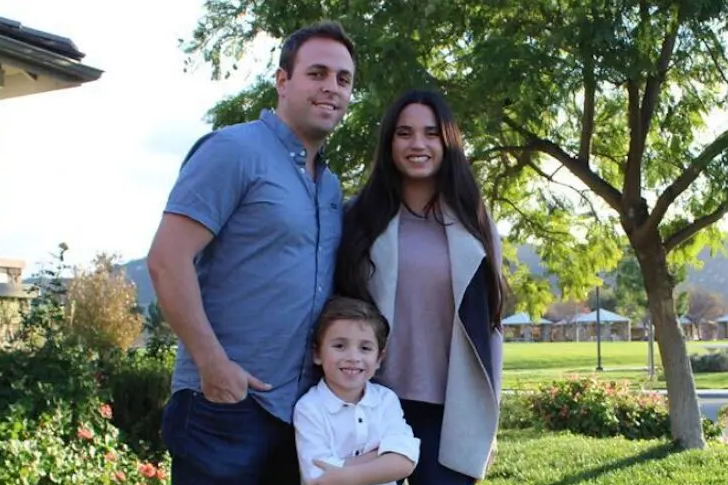 Those who have been following 16 and Pregnant may have come across Alyssa Abrenica. She eventually transitioned to Teen Mom: Young Moms Club. She is among the cast members who have managed to establish their name by starring in different reality shows. Most of the credit may be given to her looks, but this popular teen mom does have a lot of what it takes to be a role model to others in the same situation.
She has certainly grown up to become a strong woman. The Pretty Little Mamas star had a lot going on for her back in 2018. She and her fiancé, Brad Myers were engaged to be married while she was attending school and trying to get her nursing degree. Although she already had things planned out, fate rolled the dice and her mother passed away prior to her wedding. Life may have been rough but she managed to surpass those challenges.
Chandlar Walby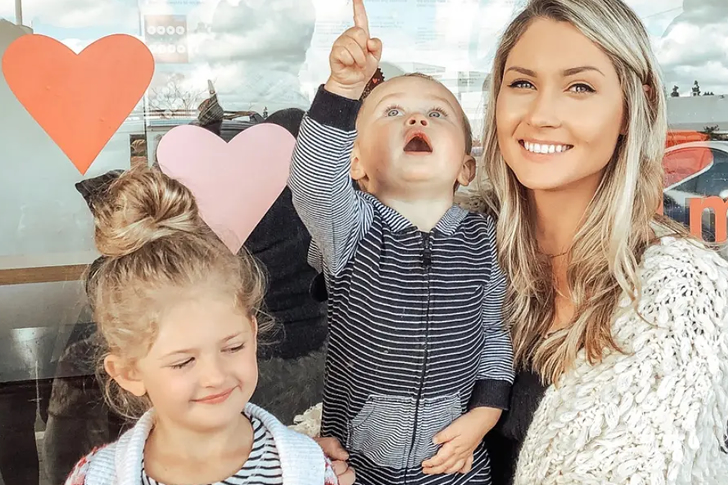 Venturing into the limelight while focusing on her own personal growth did not faze Teen Mom star, Chandlar Walby. The reality TV star got a much-needed boost in her career, with credit to MTV's Pretty Little Mamas, which aired back in 2018 and gained a lot of viewers. The program eventually got its own spinoff, Teen Mom: Young Moms Club. The series basically featured the life of teen moms, their challenges, and all the little milestones as young parents.
In terms of her personal life, well, Chandlar did come across relationship struggles after she and her baby-daddy, Aaron eventually called it quits. They share one son together. Although the two could have fixed their gap, as fate would have it, Aaron struggled with staying sober. In fact, he has been in and out of rehab multiple times already. Having been through a lot, Chandlar eventually walked away and moved forward on her own.
Brian Jones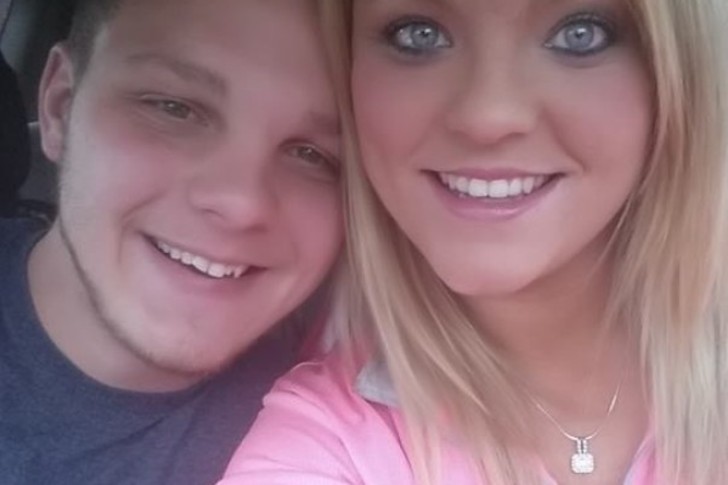 While Teen Mom often focuses on, well, teen moms, there are times when they'd highlight the baby daddy's too. The show's versatility gained recognition among fans as it tend to show the other side of the relationship as well, creating an unbiased view of what it is really like being in their shoes. With that said, one of the show's stars, Brian Jones, also shared a quick shot at the limelight. Together with Victoria Messer, the show chronicled their journey to becoming parents, while also dealing with their messy relationship. They share a daughter, Cami, together. The couple tied the knot in 2015, but eventually needed the help of lawyers to fix their paper works after calling it quits after a short period of time. Despite ending their relationship, Brian did post a status in relation to their separation. In his social media post, he even mentioned how thankful he was that his ex-wife, Victoria gave him his daughter Cami whom he loves so much.
Cheyenne Latu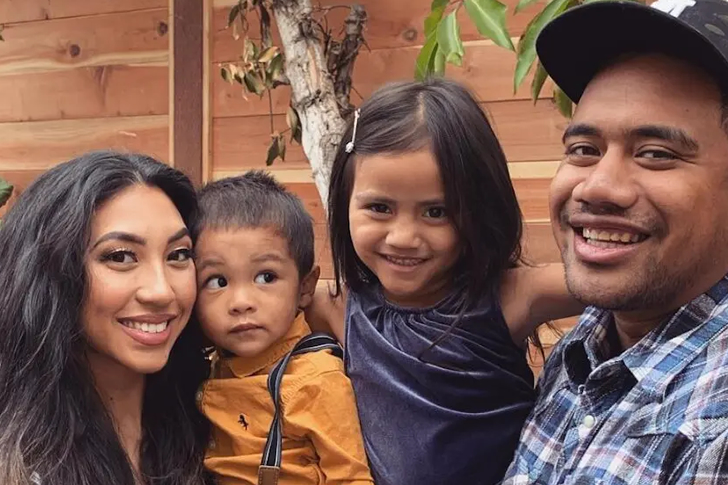 Cheyenne Latu managed to grow her empire and a hefty net worth through her time working with MTV on their reality TV show. Latu made it big after appearing in the show Pretty Little Mama, where she stood out because was the sole member who had been married prior to appearing on the show. She and her husband Teli met in Hawaii, and share two kids together, King and Kiele. Based upon what we've seen on the program, this couple are aces when it comes to parenting. Same as with other young couples, the duo did go through a rough patch as her job seem to have pushed her to be distant. To top things off, they still lived with Teli's dad, which made it a little difficult for them to be comfortable. Though things were a bit tight, the reality TV star does have a hefty amount of cash to her name. Who would have through that by 2021, she would end up with $40 million net worth?
Heather Miinch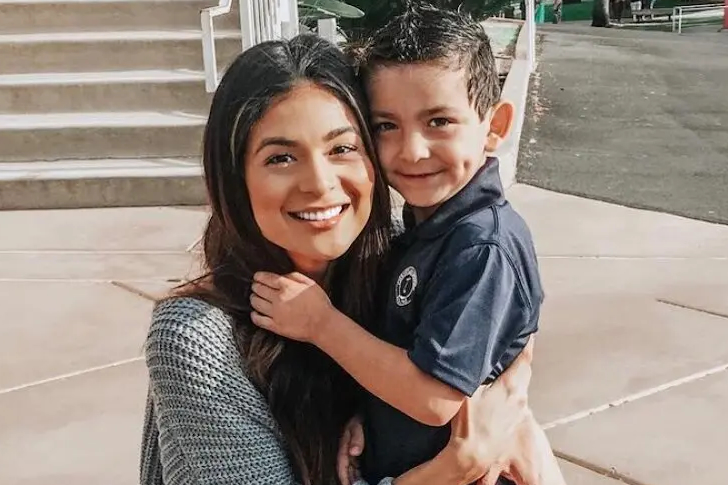 Heather Miinch started her career as a reality TV when she joined Pretty Little Mamas. Though the show only lasted a few episodes in 2018 it was enough for Miinch to make enough money and save up, with thanks to her excellent investment planning. She may have initially thought that her source of income would be limited, but fortunately, her stint with MTV continued and she later starred in another program. Following rebranding, she was cast in the new show Teen Mom: Young Moms Club with additional cast members. Being one of the originals, Miinch came across challenges, including people who accused them of promoting teenage pregnancy. To her defense, she mentioned that nothing is scripted nor staged. She also added that whatever they showed on air were all raw footages. Aside from having to defend the series, Miinch also went through health concerns as her second pregnancy came with complications, but she fortunately weathered all of it.
Nicole Pleskow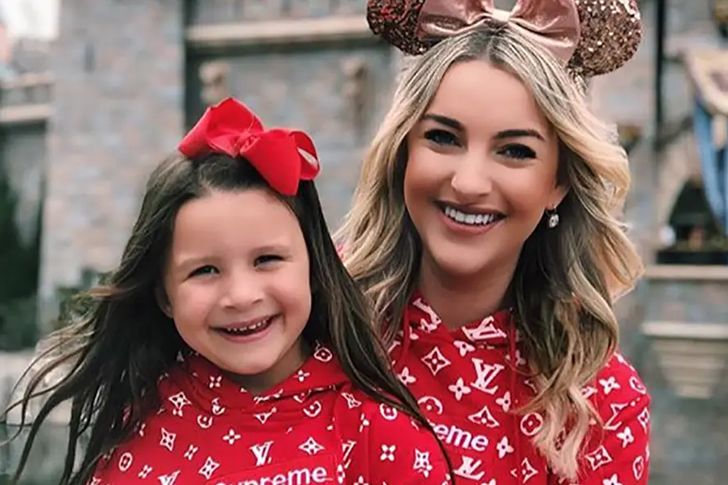 Born in 1993, Nicole Pleskow became one of the favorites when she joined the cast of Pretty Little Mamas, a reality TV show aired on MTV. It was not long after she joined the rest of the cast when she began garnering praise from the audience, with thanks to her personality and the way she was raising her daughter. Nicole, however, is known to be more hands-on when it comes to caring for her daughter. She may have been busy with taping for the series, but she also made sure to focus on her studies too as she's aiming to earn a degree. Nicole had small issues with missing appearances every now and then, but her managers would come to her defense, arguing that above all, her priorities were her studies. Unlike the original reality series that aired on the network, Pretty Little Mamas does not focus much on their characters background, but more on their current lifestyle instead.
Nikki Hussey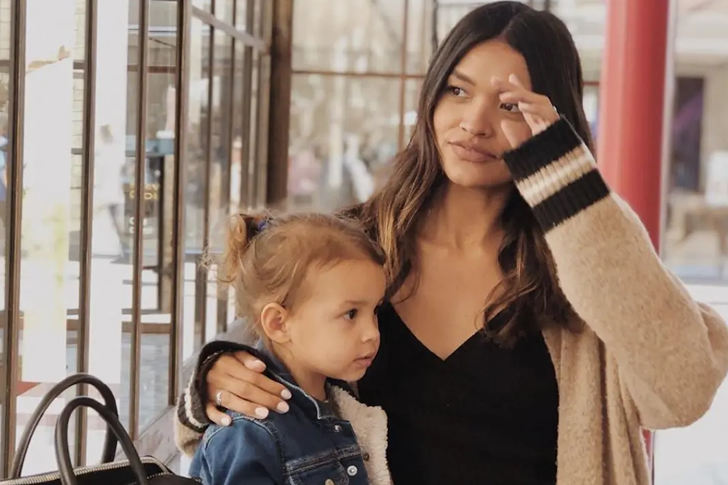 Nikki Hussey is one of the cast members for the infamous reality show, Pretty Little Mamas, which was eventually rebranded to the newer and better program, Teen Mom: Young Moms Club. Unlike other cast members, however, the 24 year old's personal relationship was highlighted during her segments. Most of the cast members did not have their baby daddy on the show in full, but Ryan DeVerse, Nikki's baby daddy was with them a for a few episodes. While other cast members were more focused on going back to school and earning a degree, Nikki was more determined to make a name for herself. There were episodes where she and Ryan would also argue because he prefers that she'd be a more present in Alaia's life. Despite the plea, she preferred to pursue her modelling career. Whether this was an investment toward their future, it was never made clear. Though, we don't doubt that she had her child's best interest in mind.
Lexi Tatman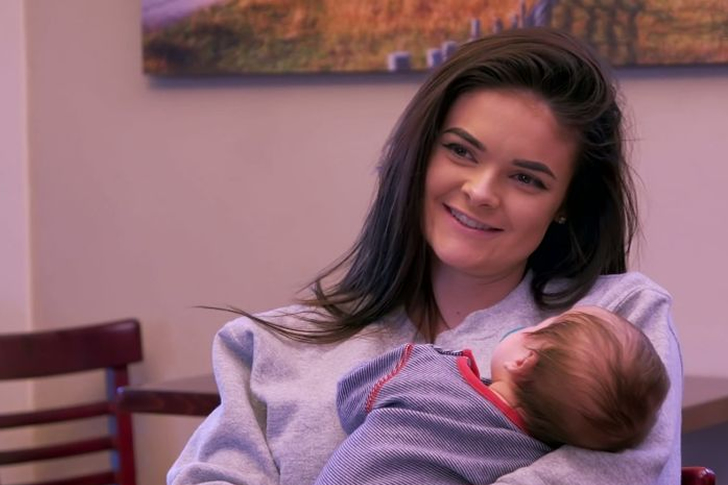 Teen Mom: Young and Pregnant star Lexi Tatman, might be a former cast member, but she is also among those who have managed to turn things around for herself. At present, reports say that she is enjoying a very happy and healthy relationship with her partner. Of course, their union was not without its challenges, especially during the beginning. For a period of time, we saw Kyler transform from someone was not ready to be a father yet, to someone who grew from the experience and became responsible for his small family. Many thought they would end up calling it quits, but to everyone's surprise, they welcomed Baby Number 2! It was in 2017 when they welcomed their first son, Tobias. Though Kyler had plenty of hesitations and was filled with uncertainties at that time, he came through for Lexi. Most recently, they surprised fans by announcing that they were expecting a third child together. Much credit to this young family!
Kiaya Elliot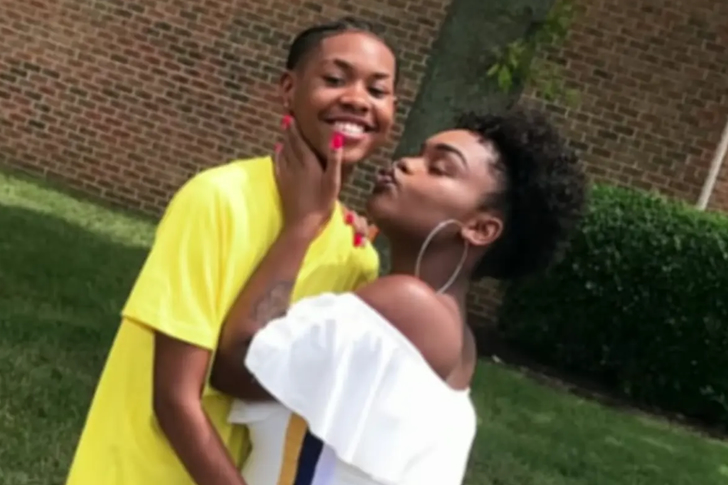 Teen Mom: Young & Pregnant star, Kiaya Elliot, had a rough time all throughout the series. Audiences bore witness as she went through personal struggles, which were all normal considering the situation she was in. Even from the beginning of the series, she had always been honest. She admitted that she was scared and that she had no idea how to raise her child. Kaya was 18 at the time, certainly quite young for such a big responsibility. Her fears were further amplified by the fact that during her 4th month, her partner X'Zayveon Gambrell was locked up and will not be released until 2023. Fortunately, she ended up finding love anew with her girlfriend who was accepting of her son. The situation might be unorthodox, but at the end of the day, we have to give Kiaya credit for continuing to fight for her son's future despite all the struggles she is going through.
Rachel Beaver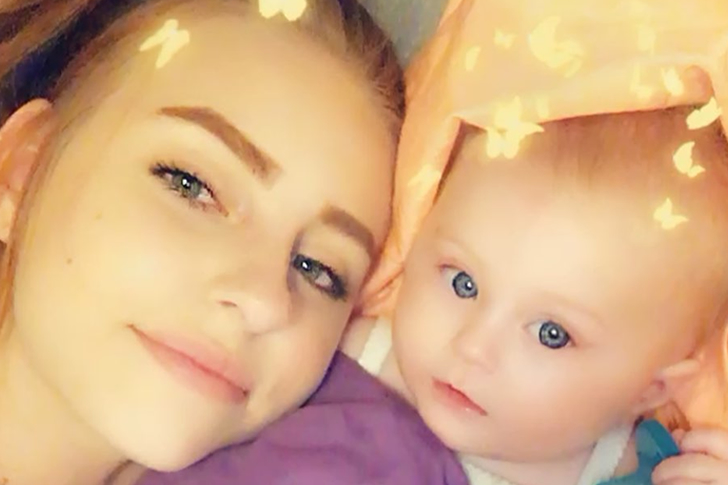 Rachel Beaver went viral online following her announcement that she was to undergo multiple surgeries all at once. This whole experience was chronicled by the show Teen Mom: Young & Pregnant, which gave her fans a glimpse into what it was like for her. As for her surgeries, she had her adenoids and tonsils taken out. After it, she shared that she had been having trouble doing even the most basic of things such as swallowing and breathing. Aside from her operation, Rachel also went through a tough season following the miscarriage she experienced while pregnant with her baby number 2 just, who she shares with her boyfriend Koty. The fact that she had been pregnant surprised many, given that her first daughter had just turned two. Nevertheless, she remains popular online, though her reputation isn't quite the best. At the very least, she managed to earn quite a lot of investment money through the show, which should help her properly raise a family.
Ashley Jones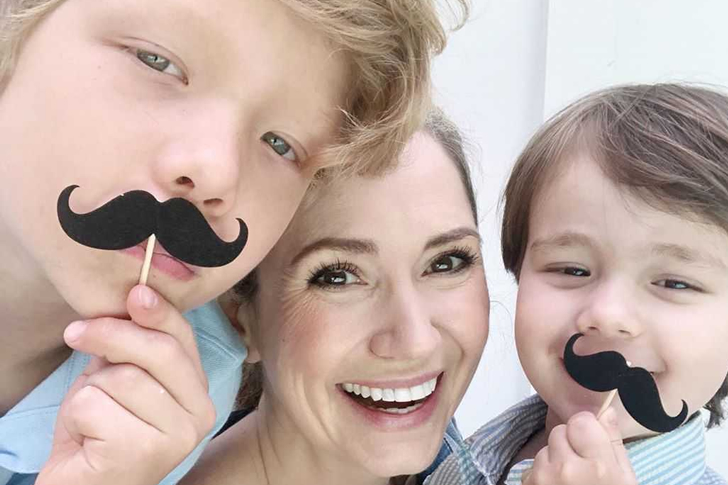 Ashley Jones managed to wow the crowd after stepping out and looking stunning following her weight loss journey. She was about to give birth when she was cast in Teen Mom: Young and Pregnant, hence the baby weight. What made her stand out, however, is the fact that she managed to shed off more than 40 pounds, post pregnancy. She's been posting her journey on her Instagram account and fans can't help but congratulate for achieving quite the milestone. Though it was difficult to see any changes from the start, it didn't stop her from pushing through with her goals. From 2018 to 2019, however, the changes slowly became even more evident. With her weight loss success, she also managed to land several endorsements and projects, which can definitely help her keep her credit score away from going in the red. Aside from living in the spotlight, Jones is reportedly focusing on her education as well.
Brianna Jaramillo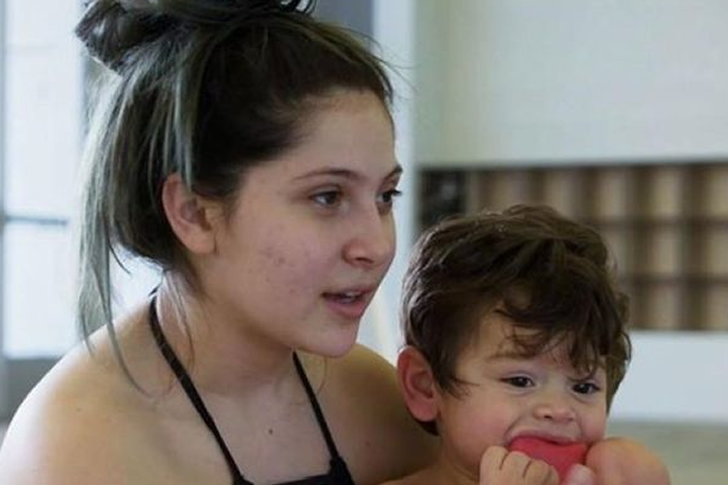 Being one of the youngest cast members for Teen Mom: Young and Pregnant, Brianna Jaramillo certainly went through a lot of difficulties as she also had to deal with school struggles and personal relationship issues on top of her pregnancy. She certainly had everyone sympathizing when it came to the issues she had to deal with, including the toxic relationship she was caught in. Fortunately, she was able to free herself from it. Aside from this, another issue she had been dealing with was the fact that she did not know who the father of her baby was. Nevertheless, she gave birth to a healthy baby boy, Braeson Messiah Jaramillo. Perhaps, there is truth in what people say. Once a woman becomes a mother, she gains a kind of superpower. This was the case with Brianna, who deserves big credit for taking care of her son who had been born differently-abled. Even if it meant she had to work two jobs to create a better life for them.
Amber Butler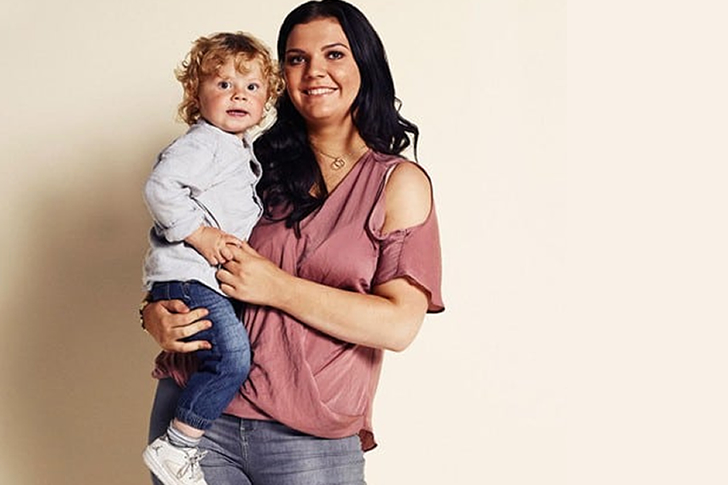 Amber Butler rose to fame after being part of the Teen Mom UK journey. With the show now on its 7th season, Butler was recently cast on the show once more. No surprise there, she is one of the show's most memorable cast members. At present, Butler has a net worth of more than $1 million, which is with thanks to her time on the show and her own personal investments. Amber's time on the show chronicled the relationship between her and her on-and-off boyfriend. She began her pregnancy journey just a few months before her 17th birthday. Without doubt, it changed her life significantly—for better or for worse, the important thing is she's found herself on much stable ground now. After having her first child, she later welcomed baby number two! Fortunately for her, she was making enough money by then, and could easily support her family's needs. She is proof that being a teen mother isn't the end of one's dreams!
Sassi Simmonds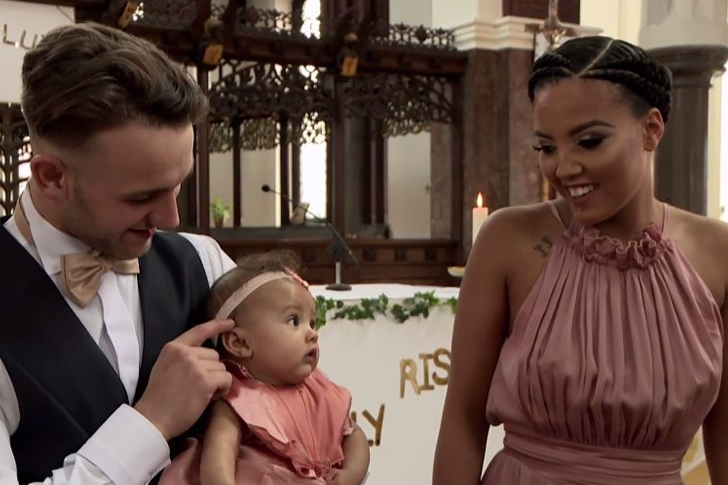 This 22-year old reality star was born and raised in the United Kingdom. Before she became an internet sensation with more than 40,000 followers, Simmonds used to work as a call center agent. This self-proclaimed wild girl admitted that after giving birth to her beautiful baby daughter, Zenya, she became a different person.
In 2017, she joined the reality show Teen Mom UK alongside other cast members like Amber Butler and Chloe Patton. Her career instantly took off after her initial appearance and she went on to star in four more seasons of the show. She also made investments in her latest venture, a business in the construction industry. Sassi Simmonds is indeed a smart mom and knows that she has to strike while the iron is hot. In an interview, the reality show star also admitted that she wanted to be a strict mom, contrary to her own mother who was more of a good cop mom.
Kayla Sessler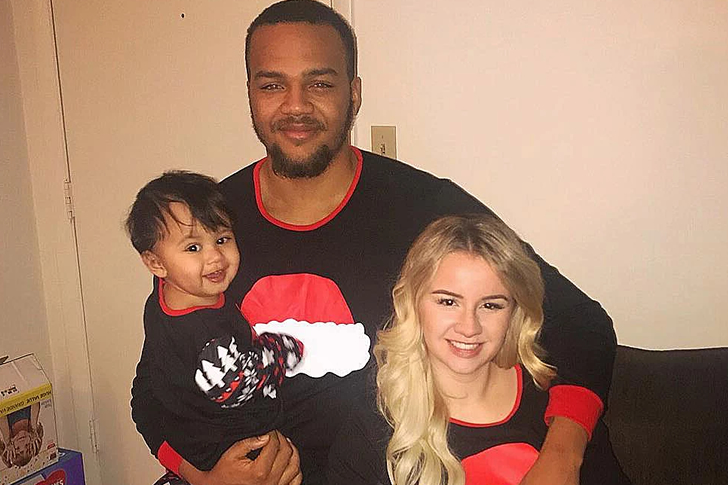 Kayla Sessler is one of the most famous reality stars today. She debuted her career in the premiere season of MTV's reality show series Teen Moms: Young and Pregnant which aired on March 12, 2018. She appeared on the show with her son Izaiah Cole Sessler, who was 6 months old at the time, and her then-boyfriend, Stephen Alexander. Unfortunately, the two had a horrible fight which resulted in their break up.
Sessler is the first one to appear in Teen Moms while pregnant. Yes, she revealed on the show that she and her new beau, Luke Davis III, are expecting a child together. She later gave birth to a beautiful baby girl, Ariah Jordynn Davis, on August 16, 2019. When asked about her ex-boyfriend, the reality star said that she would rather have him out of her son's life instead of dropping in and out of it. We give credit to this super mom who would do only the best for her child.
Mackenzie Douthit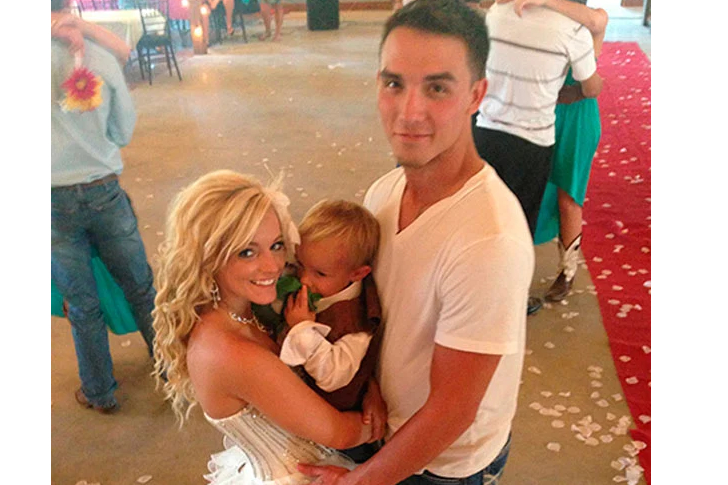 Mackenzie Douthit was among the stars of the infamous reality television series 16 and Pregnant, which documented the cast's pregnancy up to the the early months of motherhood. This had been Mackenzie Douthit's life when she became pregnant with her first child with her then-boyfriend, Josh McKee. She later gave birth to a handsome little boy named Gannon Dewayne McKee via a caesarian section on September 12, 2011. The couple eventually decided to tie the knot on August 17, 2013, which was months before Mackenzie got the call to appear in the third season of Teen Mom. She was also cast as a guest mom for Teen Mom OG during the first half of the eighth season, but later landed a permanent cast credit during the latter half, with thanks to her popularity. This wonder woman made very important investments as a mother, which is what helps her with raising her five adorable kids.
Chelsea Houska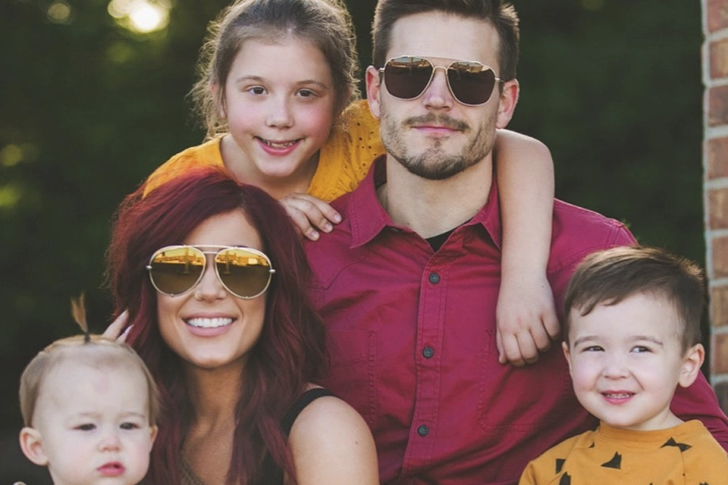 Chelsea Houska has got to be one of the most loved cast members from Teen Mom 2. Prior to this show, she had also appeared in 16 and Pregnant, while she was still pregnant with her daughter. The show chronicled how hard the journey was for her and how she had to drop out of school despite her superb athletic skills in softball. When she became a mom to her firstborn, Aubree, she was even more determined to finish her studies and later enrolled in an online school to receive her certificate a professional beautician.
Chelsea later met the love of her life, Cole DeBoer in 2014, and just after two magical years, they tied the knot. The happy couple now have two kids and another one is on the way. The soon to be family of six is living in their 5-bedroom home in South Dakota. The reality star recently gave a tour of her new home and also officially retired from the show after 10 seasons.
Nikkole Paulun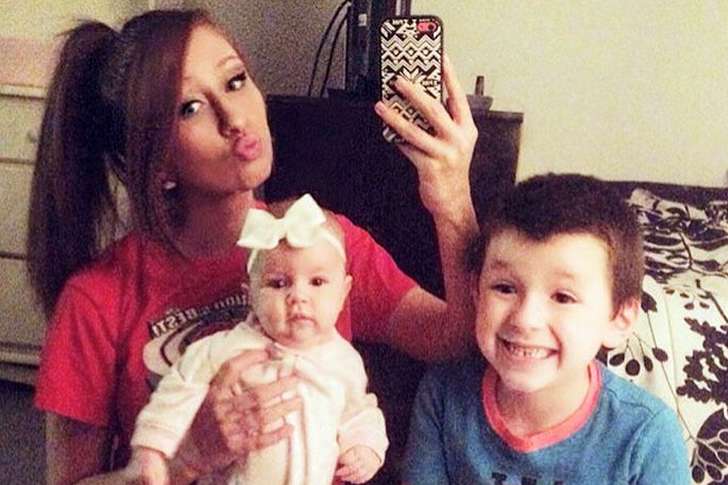 This next reality show star was also a part of MTV's reality show series 16 and Pregnant. Nikkole Paulun was only 15 years old when she got pregnant with her then-boyfriend Josh Drummonds. Her episode did not only show the struggles of being a teenage mom, but also the hardships of her relationship with her boyfriend who was constantly hurting her emotionally with his disloyalty. We give much credit to this strong young lady for taking a stand when she finally left Drummonds.
In 2015, she had another child with Ryan Rice, but they later called it quits. As they say, third time's the charm and this rings true for Nikkole as this is when she finally met her soulmate. She married Kyle Ledda, who she considered her best friend, on July 18, 2020. Reports say that after an initial failed attempt at having a child, the couple have announced that they are finally expecting.
Nicole Fokos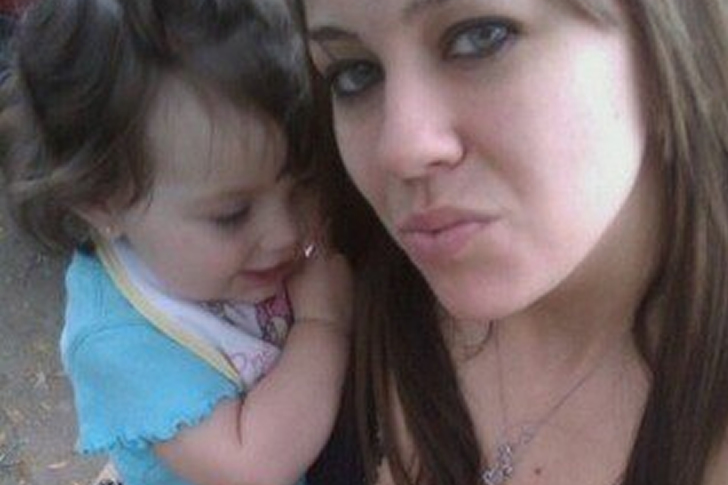 Many viewers of MTV's reality show, 16 and Pregnant and its spin-off series Teen Mom 2, would never forget one of its casts, Nicole Fokos. She started out as one of the favored stars in the show, since she represented a more positive side to things. Only 16 years old at the time, she became pregnant with her then-boyfriend Tyler Keller. The couple received all the love and support from Nicole's mother who took them under her care. The birth of their daughter on January 17, 2010, made a positive impact on the new parents, and both decided to finish their studies. However, fans were later disappointed after she fell off of this path following her split with Tyler.
Nothing, beats the inspiring story of her bouncing back from an unfortunate event. Nicole put her investments toward getting better and was able to recover from everything. She and her current husband Kenny Navarro are proud parents to their daughter, Scarlette Elizabeth. The two got married in February 2018.
Jordan Ward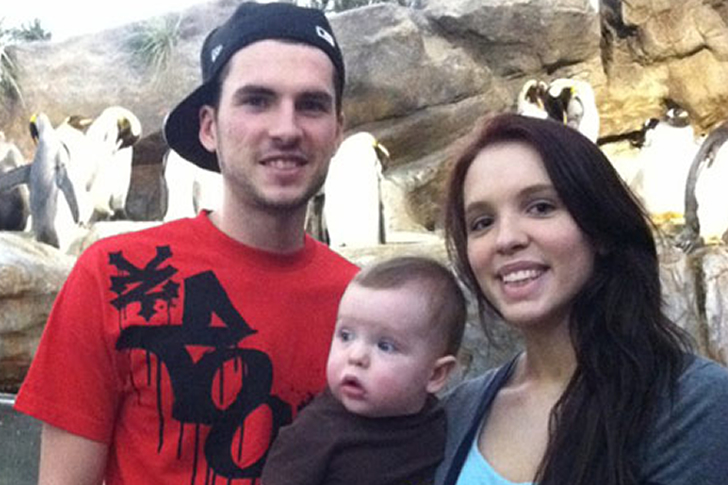 It is no secret that reality show star Jordan Ward has an identical twin named Jessica. The twins dropped out of high school to pursue modeling careers but without any insurance, Jordan's pregnancy put a halt to their plan. Both appeared in Jordan's segment of the show 16 and Pregnant, along with Jordan's then-boyfriend Brian Finder. Despite the conflict between the couple, both were happy to welcome their little one, Noah James back in 2010. Their segment featuring Noah James' birth was one of the highest-rated episodes in the entire series.
The couple went on to marry, but it had been obvious from the beginning that their union wasn't meant to be. They called it quits five years after their daughter, Arri Monroe, was born. Jordan, however, did not give up on love and she later met her current boyfriend Manny Hinkson. The two are now proud parents to their son, Leo Gray.
Jennifer Del Rio
The star of the reality television show, 16 and Pregnant, Jennifer Del Rio, was only 16 years old when she got pregnant by her then-fiance, Josh Smith. Though Del Rio's parents were not in favor of their relationship, the couple tried to make things work for their babies' sake. Yes, you read it right—babies. The couple were expecting twins at the time, who they later named Devan and Noah. Unfortunately, the disagreements between the couple turned physical. For the security's sake and for the future of the twins, the two separated and Jennifer got full custody of the twins. She also served Josh a restraining order.
This story has a happy ending, however, and Jennifer eventually met the love of her life, Luis Gutierrez. They made things official and had a wedding ceremony on April 2013. The couple welcomed their first son, Sebastian after a year. Their investment into their marriage became even more blissful when their baby girl, Annabella Cherie, came into their lives in 2018.
Kayla Jackson
This simple girl from Mankato, Minnesota was a known softball player and gymnast in her school. Kayla Jackson's early pregnancy at 17 years old, however, made it difficult for her to continue leading a normal life. Things took a turn for the better after she was cast in the third season of MTV's television show 16 and Pregnant. Her episodes chronicled her struggles with anorexia while carrying her baby. Since her condition started at 13 years old, it became difficult for her to accept the weight gain during her pregnancy. Despite the challenges, Kayla and her then-fiance Mike Schwig welcomed their son Preston Michael on November 4, 2010. Their relationship ended not too long after they got engaged, however, and Jackson then started dating Matt Neyers. The couple was blessed with a son, Cedric. With her effort and investment toward getting better, Kayla has also recovered from her condition and is living healthily at present.
Ashley Salazar
Another star of the television series, 16 and Pregnant, Ashley Salazar was 17 years old when she got pregnant. She was with her then-boyfriend turned fiancé, Justin Lane. At the time, Ashley and her mother understood how difficult it was going to be to support both the baby and herself. Her mother knew this by experience, since she raised Ashley as a single mom. Upon giving birth to her beautiful daughter named Callie, it dawned on her how difficult it was to just give up her child. They decided to have her aunt and uncle adopt Callie instead so she can still be part of her daughter's life. Ashley went on to continue her studies, without worry of student loans thanks to the show. As a fresh grad of the University of North Texas, she was able to start anew. Despite initial challenges in their marriage, they couple had another child, Phoenix Roy in 2017. Sadly, the two broke up in 2020.
Jordan Cashmyer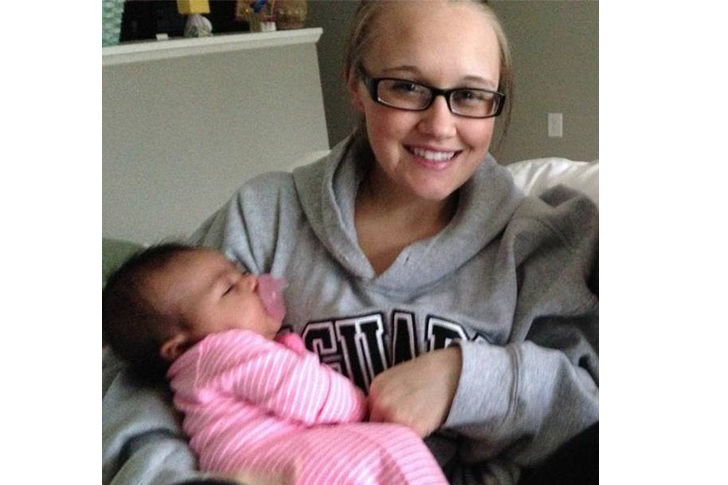 Jordan Cashmyer might go down in history for having one of the most stressful segments of the show 16 and Pregnant. The former reality television star and her then-boyfriend, Derek Taylor, struggled a lot while they were still pregnant with their daughter. Since Jordan was forced to stay out of her parent's house, the couple had financial struggles. When their daughter, Genevieve "Evie" was born, it became even more difficult to stay afloat. As a result, Jordan signed temporary custody of her child to Derek's mother. It was not long after that when the two separated.
Unfortunately, unlike others who were on the show, Jordan didn't manage to turn things around for herself. In fact, reports suggest that she is living with serious health issues at present. Even her social media pages have not been updated since 2018 and there is no other news related to her current whereabouts. At the very least, we hope she invested in health insurance for her illness.
Kristina Robinson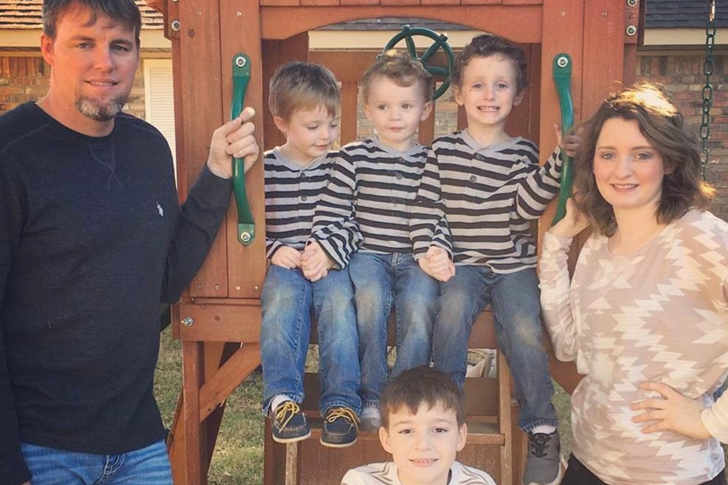 The episode starring Kristina Robinson during the fifth season of 16 and Pregnant will be remembered as one of the most heartbreaking stories in the entire series. It centers on Kristina and her then-boyfriend John "Todd" Hight Jr. As we all know, tragedy can strike at any moment. A beautiful day can easily become one of the most devastating for someone, should fate decide it. The couple got into an accident, which caused injuries to then-pregnant Kristina, but ultimately cost Todd his life. This left mother and child without support or life insurance. It must have been very scary and stressful for Kristina and the experience resulted in early labor. While there were challenges along the way, she later gave birth to Lukas Todd, who is named after his father. Both mother and child recovered not too long after. Kristina would later meet TJ Head and the two were eventually wed. Together, they also share two adorable kids, Tommie Joseph and Layton Jax.
Summer Rewis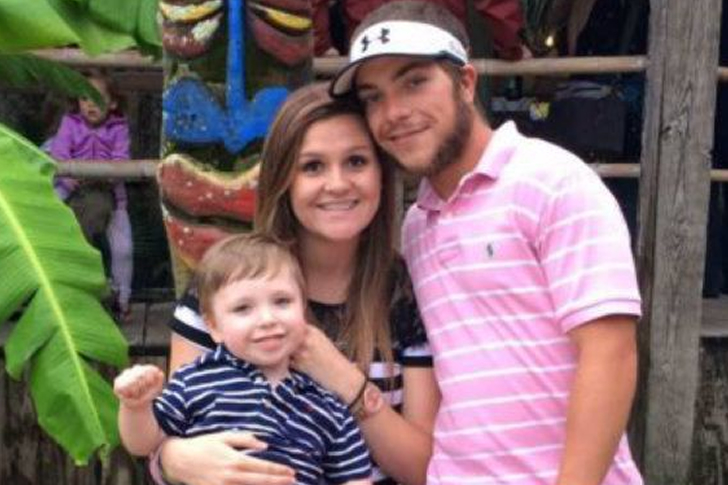 This former star of the show 16 and Pregnant, Summer, and her then-boyfriend, DJ, met online and had been dating for three years before they got pregnant. Her episodes on the show highlighted Summer's struggle with her mom's misuse of medications. Though her mother promised to get better, it was difficult for the couple to consider her inconsistencies, especially since they were also expecting.
The challenges in their life would continue after her son, Peyton Daniel was born. Peyton had been born with a breathing problem and was sent to the NICU. Fortunately, this family of three were able to go home a week later. While caring for a child required many adjustments and changes in their priorities, this couple persevered and made investments toward their future. Today, they are still married and are now a family of four, with the addition of a second child to their brood. Needless to say, they are an inspiration to many who went through similar challenges.
Chloe Patton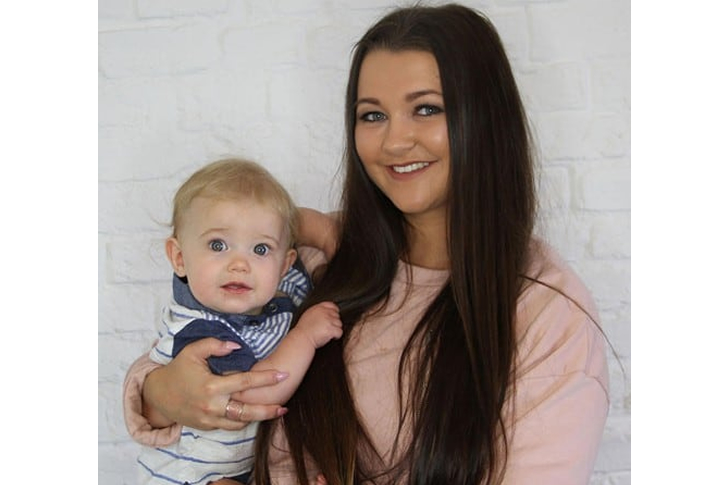 Chloe Patton was only 17 years old when she got pregnant with her boyfriend, Jordan's, baby. In their episode of Teen Mom UK, she said that she was in disbelief when she found out because she was on the pill. The couple then learned that the antibiotics she was also taking actually hindered the pill's effectiveness. Through the support of Chloe's mom during the teen's pregnancy, the experience was easier on her and the journey itself became more of a blessing. In an interview, Chloe thanked her mom for being so understanding despite her actions. Her mom, Sue, said that there was no point in getting angry and that it will not do anyone any good.
Reports say that though the couple lived in Chloe's mom's house, the soon-to-be parents also have their own jobs so it shouldn't be too long before they can finally get their own home. With their child to consider, we're sure that these two are incredibly motivated to practice investment planning to ensure a good future for their family.
Mia Boardman
This Teen Mom UK star has been slowly gaining popularity, not only because of her television appearance, but also of her massive Instagram followers. It's clear that she's set to become one of the program's breakout stars. The show focused more on the ins and outs of teenage pregnancy and some of the early parts of being a teen mom. Mia Boardman was on the show with her partner and baby daddy, Manley Geddes. They welcomed their baby daughter Marliya Geddes who came into the world on April 19, 2016.
Though the show has been a success since its pilot series, the former reality star decided to take a break from the show's fourth season, but confirmed that she still open for a comeback. Boardman said that her greatest priority is making investments for her kid's future. For now, she has several online endorsements for brands such as Nutribuddy, Distance Wear, Pranamat ECO, and Sasè Boutique.
Megan Ferrari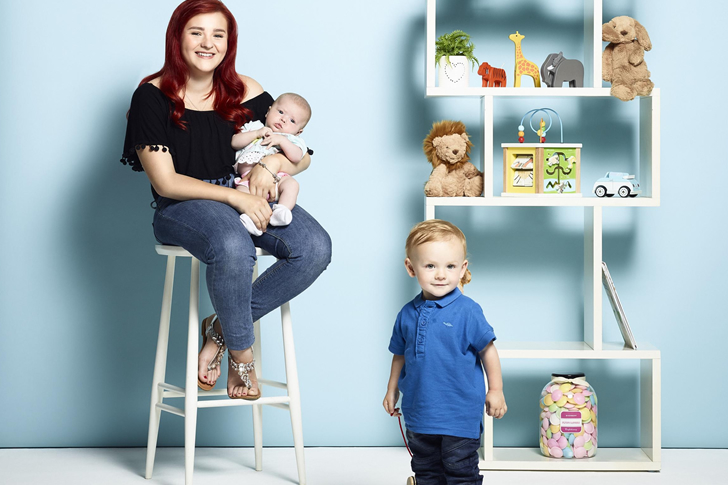 The cast of Teen Mom UK is filled with delightful and colorful characters. Among them is the lovely Megan Ferrari, as you might already know, this simple girl from Essex began appearing on the show alongside her former fiancé Dylan Siggers. Back then, Ferrari was still pregnant with their first daughter, Mckenzie. Their first born was later followed by baby number two in 2017 and with Dulcie-Mae's arrival, they became a family of five. However, their union wasn't meant to last since this couple eventually called it quits. We have to give them credit for working on co-parenting to ensure that their children get the support they need while growing up. Megan also took a break from one season of the show, but she did come back—this time, as a single mom of two lovely kids. It is a challenging role, but Megan seems to be doing very well in it.
Naomi Konickova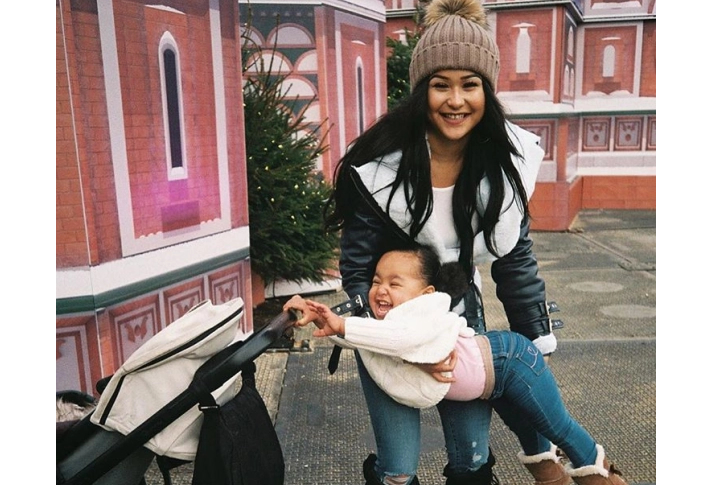 Another Teen Mom UK star, Naomi Konickova showed off her wits during the season premiere of MTV's famed reality television show. She was only 16 years old when she and her then-boyfriend, Raphael Poitou found out that they were expecting their first kid. The following year, they welcomed their baby daughter and named her, Kyanna. Her appearance on the show highlighted Naomi's experiences and challenges being a single teen mom, while working towards her studies and training to become a makeup artist. Unfortunately, after a cycle of constant arguments the two ended up calling it quits.
The former television star did not return for another season of Teen Mom UK, but was seen in another MTV television show, Just Tattoo Of Us, which aired on November 13, 2017. These days, she is more focused on making career investments while honing her skills as a make-up artist and spending more time with her daughter.
Shannon Wise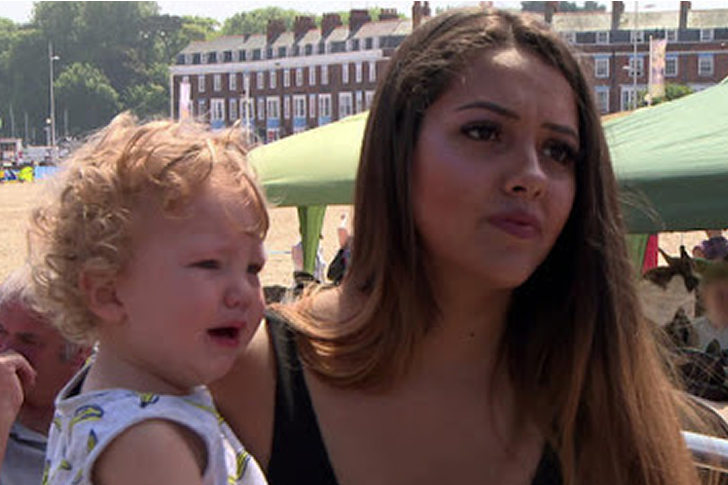 The former star of MTV's television show Teen Mom UK was one of the few cast members who quickly gained fame through other social media platforms. With credit to this teen mom's charisma, she now has over 230,000 followers with several paid collaborations for her to advertise online. Shannon joined the group in season four; prior to which she already had her first son, Theodore, with her former partner, Charlie. She went and stayed for two more seasons. In 2019, she revealed that she and Charlie were expecting their second child and then, a few months later, the whole cast happily greeted them when Frankie was born. Unfortunately, recent reports do confirm that Shannon and Charlie have since split up.
Her closest friend in the group was Sassi and both of them did not return to do the latest series. They decided to take a break and spend more time with their families.
Laura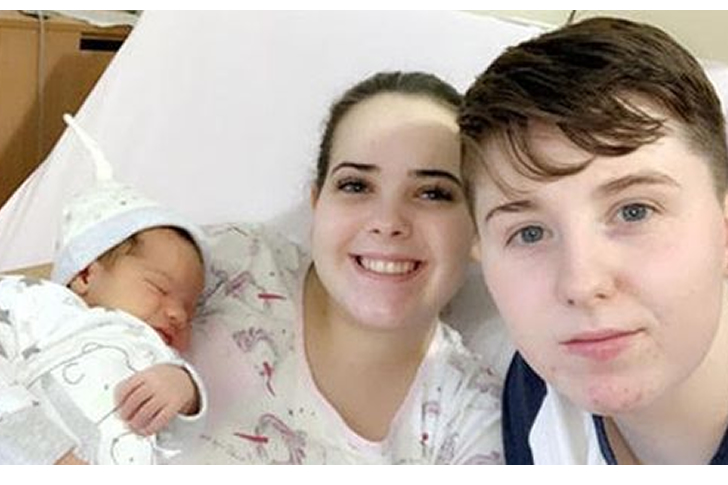 MTV UK aired a new show, Teen Mom: Young and Pregnant, which is a spin off series of its equally popular predecessor 16 and Pregnant. Laura is one of the four main casts of the show. Her story is rather unique and interesting. This sweet young lady who is from Ormskirk in West Lancashire met the love of her life, Morgan, and the couple got engaged right away. They tied the knot a year after.
The show highlighted their journey on how they got pregnant—which was done via a donor they found on Facebook. When their son, Kinsley, came into their life, Laura and Morgan were both happy and excited about embarking on their new journey to parenthood. Though there are conflicts with other family members concerning their union, the new parents are moving ahead with their plan of having a second child. They will be making the same investment and we hope everything turns out just a great as the first time!
Alisha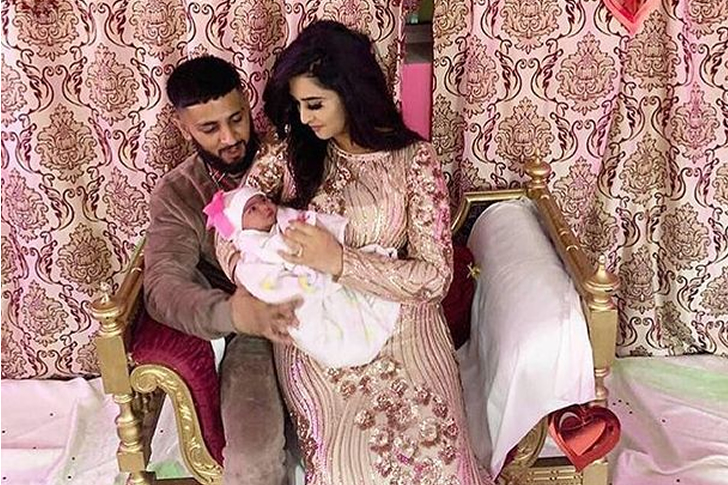 Alisha is also one of the stars of MTV UK's new television reality show, Teen Mom: Young and Pregnant. Joining three other teenage moms, Alisha's story follows the teen's huge decision to change her religion. The 19-year-old decided to change to her college sweetheart's beliefs and the two of them were finally wed the Sharia Law and despite her parents' disapproval. Alisha's family was disheartened when she turned her back not only on her family but on her Sikh heritage, too. Aside from the challenges that came about due to this sudden change, they also had to make big decisions when it came to the future of their yet to be born child. Little did they know that the birth of their daughter, Arabella, would only serve to make their relationship even stronger. The two should also start thinking about getting insurance for their little one's future to ensure that Arabella would have a bright one ahead.
Charlie Hodder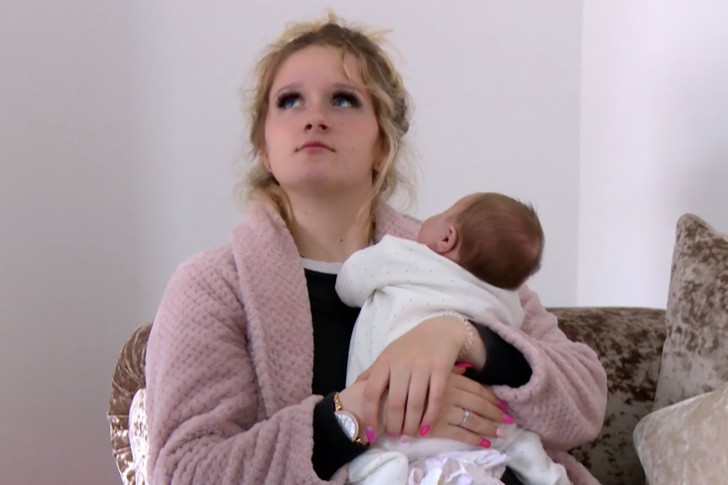 Charlie Hodder is a resident of Doncaster and is also one of the stars on MTV UK's reality show Teen Mom: Young and Pregnant. This 18-year-old and her boyfriend Brett were dating for about seven months when they found out that Charlie was pregnant. No matter the struggles that they faced, these two showed determination and managed to secure a home before their baby was born. Though Charlie and Brett are aware of how mortgages can be a blow to their existing financial problems, the couple continued to push through for their family's future. The show also emphasized their financial challenges as they faced mounting bills and other responsibilities. While the show aims to get good ratings, it also hopes to promote awareness when it comes to the problems and complications of teenage pregnancies. In such a way, they might help in lowering the rate of teenage pregnancies in the UK. After all, the reality isn't all roses.
Charlotte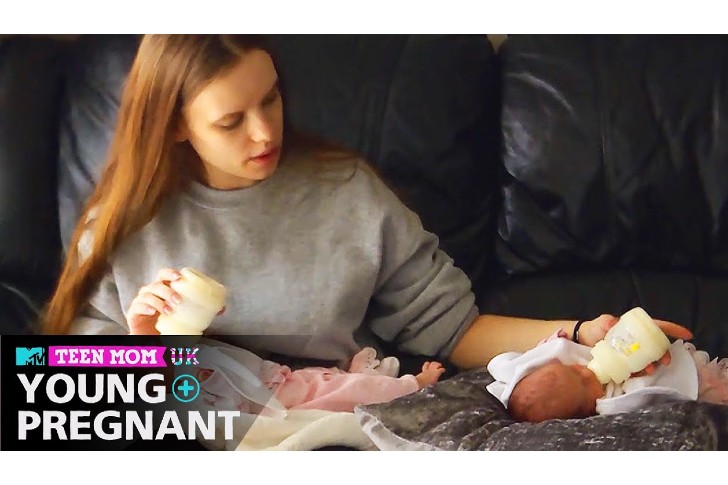 Completing the new cast of MTV's show, Teen Mom: Young and Pregnant UK is none other than Miss Charlotte. This 16-year-old teen from the city of Essex debuted her on-air career as the expectant mother of twins. The twins were due in time for Christmas, but instead of being filled with both excitement and holiday cheer, their mom was instead devastated when her former boyfriend moved away after they had broken up. On top of that, the series also followed her Charlotte's mother who was struggling from a terminal medical case at a time. Though the twins, Isabella and Brianna, never got to see their dad, their strong-willed grandmother fought very hard to recover so that she gets to see them grow up. It was never easy for Charlotte from the get-go, especially since she was so young then. However, she persevered, when she couldn't even afford gas without help. Mothers and their superpowers, right?
Ebony Jackson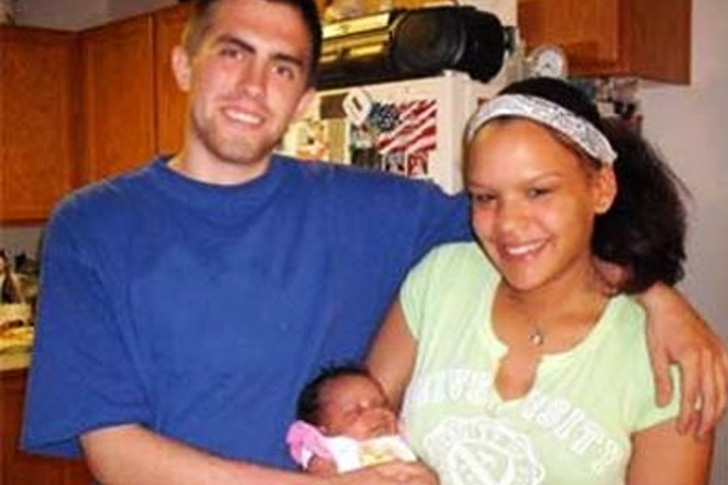 Ebony Jackson's life story has a lot of twists and turns that won over viewers of MTV's hit reality show, 16 and Pregnant. Her episode followed Ebony during the early stages of her pregnancy with her then-fiancé, Josh Rendon. The couple were both supposed to join the military, and marriage had always been in the cards, but the unexpected pregnancy made them change all their plans. Jocelyn Jade Rendon was then born on April 29, 2009, which brought mixed emotions to the new parents. Both of them struggled to move forward with their plans. Despite the problems, they tied the knot in 2011 and Ebony conceived a second child, but the pregnancy didn't carry through. The couple tried again, however, and were blessed with another daughter, Jayda Jewel who was born in 2012. Sadly, reports confirmed their split up in 2013. We have to give credit to Ebony for being optimistic as she embarks on a new relationship with her new beau, James Baldrick.
Whitney Purvis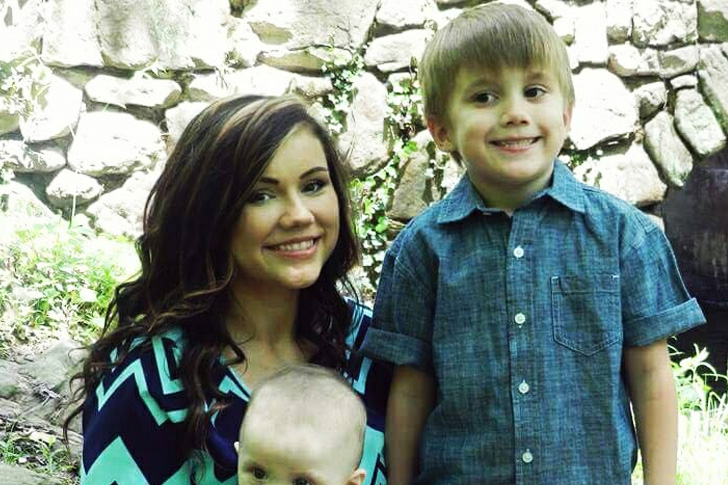 Another cast of the reality television show, 16 and Pregnant, is Whitney Purvis who appeared during the season premiere. Both Whitney and her former boyfriend Weston Gosa appeared on the show that chronicled their story as teenage parents. Like many others on our list, they struggled with their finances, on top of the growing emotional anxiety brought about by social isolation. Her own mother's pregnancy did not make the situation easier for Whitney either. So while they were excited following the birth of their son, Weston Owen, they were also met with another challenge. This is because Weston was born with a genetic disorder called an alpha 1-antitrypsin deficiency. Despite the struggles, they forged on and even welcomed their second son, River Blake in 2014. However, following River's birth, they eventually decided to part ways with the help of an attorney. We can only hope for the best when it comes to this family.
Lori Wickelhaus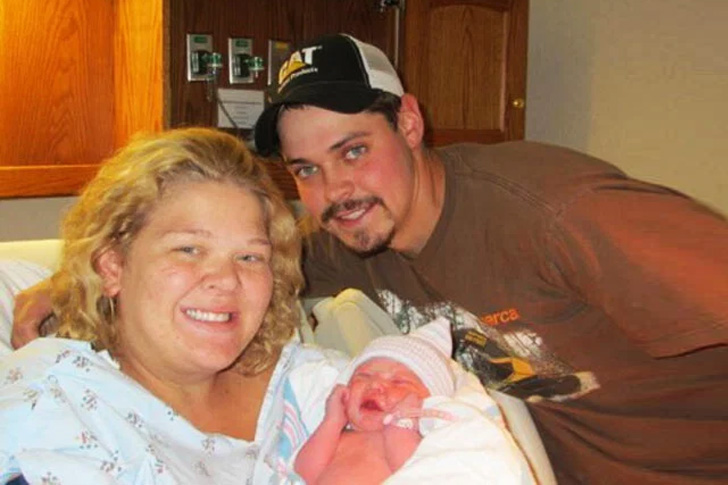 Lori Wicklehaus, a born and raised citizen of Forth Thomas, Kentucky, was among the cast members of MTV's reality show, 16 and Pregnant. She got pregnant with her first child by her former boyfriend, Cory Haskett. Despite Cory's hesitation, Lori decided to put their baby up for adoption due to the pressures and struggles of early pregnancy. So, after she gave birth to Aidan Elliot Benson, the adoptive parents were there for the ceremony and signing of papers. Ultimately, Cory and Lori split up. The former reality TV show star would go on to have two more children with her then-fiance, Joey Amos. However, these two would call it quits after a while as well. Her family has certainly grown bigger in size, so we hope she's considered getting proper health insurance for each of her kids. This is a precaution that is worth investing in, especially with the current health climate where everything is unpredictable.
Samantha Hernandez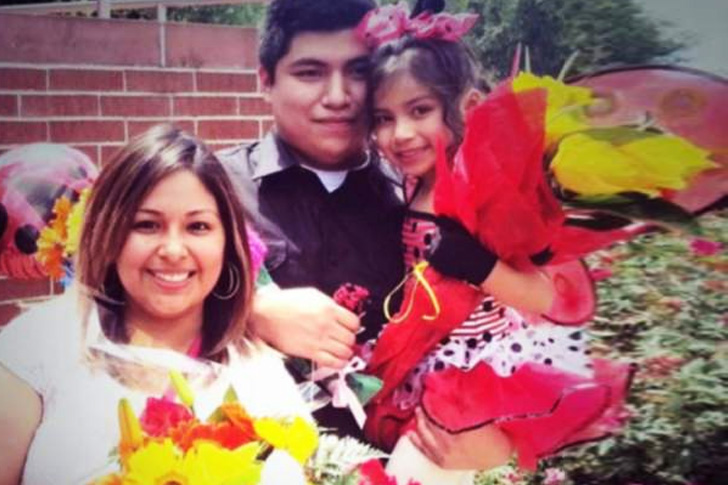 Samantha Hernandez's pregnancy was also well documented in the reality television series 16 and Pregnant. Together with her boyfriend, Eric Salinas, the couple were seen on the second season of the said show. Even though both their moms are in constant bickering, they all came together to welcome baby girl Jordynn Amelia Marie on December 22, 2009. In their episode, while Eric went back to school and started working, Samantha felt left out, which eventually put a strain on their relationship. Fortunately, this was quickly resolved when Eric's mom offered to help them. Online classes were not an option so Samantha needed to go back to school. Unlike most of the cast of the show who later broke up with their respective partners, these two continued to stay together. Eric even gave Samantha a promise ring as a reminder of how much he loves her. Quite the happy ending to their story, right?
Jamie McKay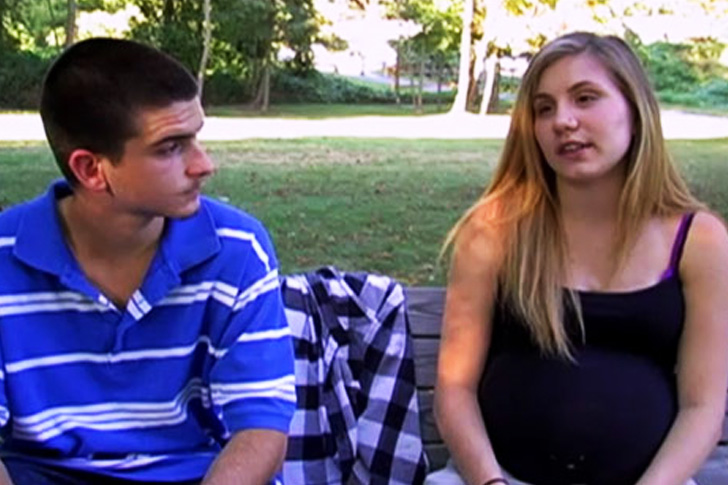 Jamie McKay, a 17-year-old honor student from Asheville North California became a part of MTV's reality television series 16 and Pregnant while she was pregnant. The show highlighted the teen mom's struggle as she constantly waited for her partner, Ryan, to step up but often ended up disappointed. Ryan even showed up drunk five hours into Jamie's labor, but she shrugged it off and focused more on their baby girl, Miah Christine. It was when Jamie discovered that Ryan was seeing another girl that she decided to have the court settle their custody dispute, to protect both of them in case something happens. Being the smart girl that she is, Jamie poured her time and investment into her child and her studies. There is no information if she finished her degree in Pharmacology at Glasgow University, though we wouldn't doubt that she successfully did. At present, Mckay is happily married to her long-time boyfriend David.
Danielle Cunningham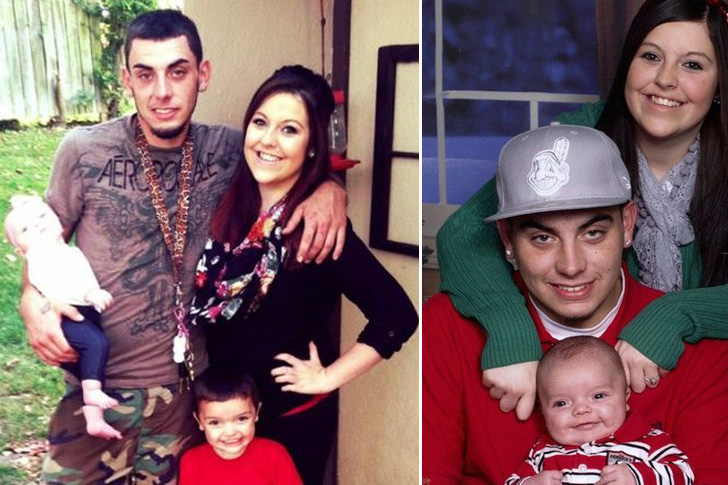 Danielle Cunningham had only been in high school when she got pregnant with her then-partner Jamie Alderman. At the time, she had a reputation for being a "party girl" and part of the reality television show 16 and Pregnant. Contrary to what people expected, Danielle wanted to prove to everybody that she can be a great mom to her kid. She gave birth to baby boy Jamie Jr. in October 2010. Not too long after, Danielle and Jamie welcomed their second child, a girl this time, named Jayleigh. Despite their effort to make the relationship work and doing their best to provide you their family, the two eventually separated.
Danielle is now dating someone new and had another child with them. Since 2017, she had been making investments in her education. Danielle was working toward earning her degree and becoming a registered nurse. This isn't just for her future, but also for her children's.
Cleondra Carter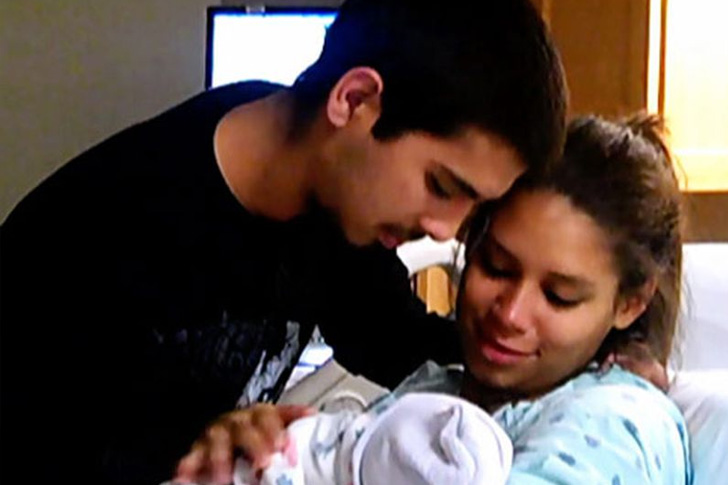 Cleondra Carter was a 17-year-old senior when she was first featured in the reality television show 16 and Pregnant, as one of its casts. Aside from the struggles of teenage pregnancy, Cleondra and her then-boyfriend Mario Escovedo would always argue over mundane things, such as who gets to lull the baby to sleep. These small arguments often ended up turning into bigger fights. This went on after she gave birth to her baby girl, Kylee Sue, on November 29, 2010. In time, of course, this took a toll on both of them and the couple eventually decided to speak with lawyers to finalize their split. Mario was granted primary physical custody of Kylee, but Cleondra was still allowed to see her daughter as often as she wanted.
The former TV star is now happily married to Michael Wrese in 2016, which was a year after she gave birth to their son, Adrian Eli.
Allie Mendoza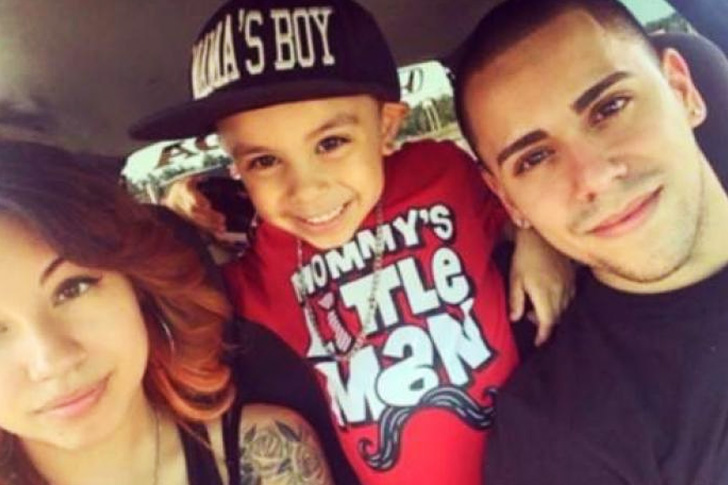 Allie Mendoza was featured on the first season of MTV's 16 and Pregnant. During her episodes of the show, audiences were shown what she went through as a new mom to her son Aydenn Anthony Aranzeta. Allie had an especially tough time because aside from caring for her child, she also had to help with her partner's mental health issues. On top of that, she was encountering issues with her mother-in-law. Because she was living in their home, it really affected Allie.
Fortunately, on December 17, 2010, she finally gave birth to her bouncing baby boy. After this, she had to go through parenting while also thinking about her relationship with Joey Aranzeta, along with financial needs associated with their son's future. Allie eventually decided she didn't want to stay in that place anymore, and after breaking up with her partner, she took Aydenn and moved out. Hopefully, the mother and son duo are doing well and thriving.
Lizzie Waller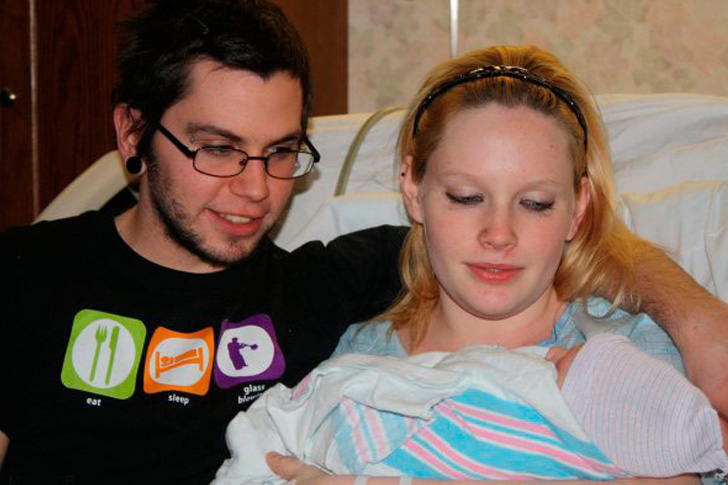 The show 16 and Pregnant introduced us to many regular teenagers who were going through the challenges of being first-time parents. Among them is Lizzie Waller who was pregnant with a daughter that she shared with her boyfriend Skylar Sickles when she appeared on the show. At the time, the young couple was going through a rough patch in their relationship, while also dealing with the pregnancy. Their episodes focused on them trying to work out their differences for their daughter's sake.
Eventually, Lizzie gave birth to a girl that they named Summer Jayde Sickles on February 17, 2010. When the baby came, Lizzie had to make tough decisions now that she was a mother, and that included whether or not she still wanted to be with Skylar. In June of the same year, the couple got married, but after just two years of being a complete family, they had to get a lawyer because they ended up parting ways.
Valerie Fairman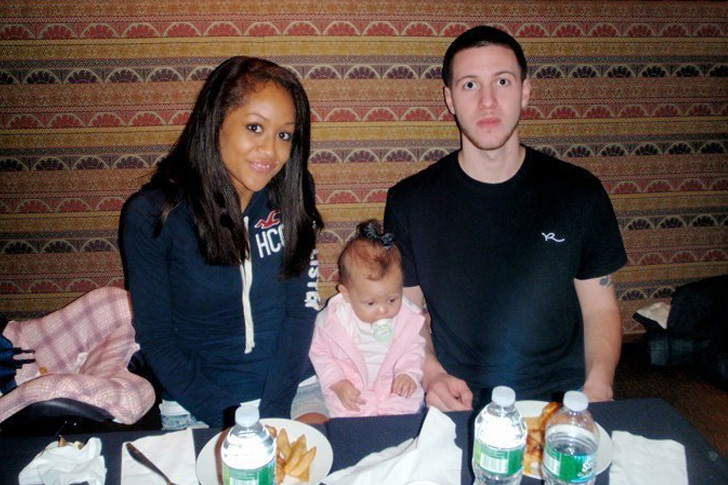 Hailing from Oxford, Pennsylvania, Valerie Fairman was only 15 years old when she got pregnant. At the time, she was only a sophomore in high school, and before long, she and her boyfriend Matt Pryce welcomed their daughter named Nevaeh Lynn. In one of their episodes for 16 and Pregnant on MTV, Matt broke up with Valerie in the middle of her pregnancy. He didn't want to have any form of contact with her unless it was baby-related.
Valerie gave birth on September 14, 2009, and with that, Matt and Valerie learned to compromise. They didn't get back together but decided to co-parent their little girl instead. Things had to be discussed like the child's housing, day to day activities, and even her eventual student loans. Since Valerie had personal issues while Nevaeh was growing up, her parents had full custody of the child. Sadly, this one doesn't have a happy ending as Valerie passed away in 2016.
Brooke Smitherman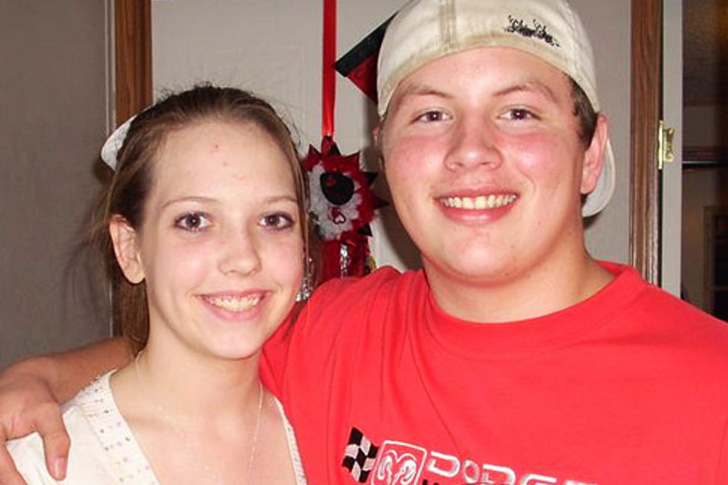 16 and Pregnant star Brooke Smitherman had been in a relationship with her boyfriend Cody Ryan Tarrant for two years when she got pregnant. Unlike the other girls, she and Cody decided to get married before their child was born. Together, the couple took on the challenge of parenting their newborn, on top of their other responsibilities. Their episodes showed how Cody tried his hardest to finish high school as soon as possible so he could be a full-time dad and husband to Brooke and their kid. After he was done, it meant that Brooke could go back to school and finish her education as well. Brooke gave birth to Brody Ryan Tarrant on January 28, 2010. The couple had a great relationship and they even had another child in 2012 who they named Ryley Jean. Unfortunately, life got the best of them and they had to hire an attorney because they decided to separate in 2015.
Izabella Tovar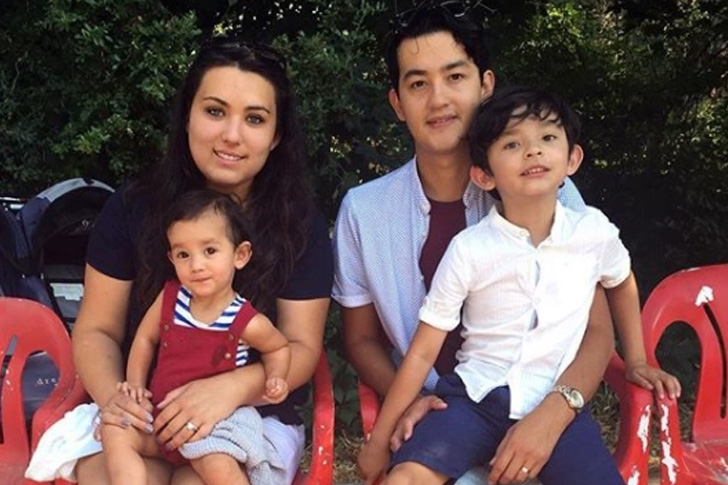 Izabella Tovar got pregnant by her boyfriend Jairo Rodriguez when she was only 15 years old. For 8 whole months, Izabella tried to hide the fact that she was pregnant from all her friends and even her family members. During her episode of 16 and Pregnant, her friendship with her best friend Cassidy really took a toll because the latter got upset when she found out. Things got even worse when, during their baby shower, Izabella's family found out that Jairo did not finish high school and was not planning on getting a college degree. All these trials may have come hard at the couple, but they stayed strong despite everything. Izabella gave birth to a boy in September of 2010. They named him Enrique Jairo. Eventually, Izabella and Jairo got engaged after everything was sorted out. A few years later, they welcomed their second child Anastasia Emily in 2014. The couple finally got married on May 29, 2016.
Katie Yeager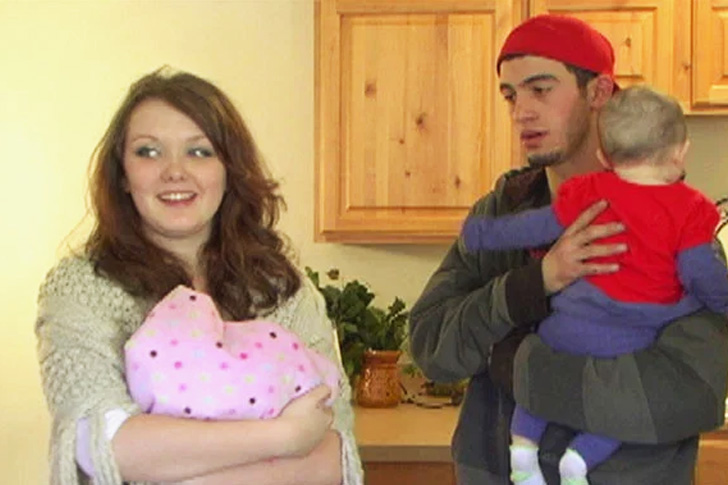 Katie Yeager was not as young as the other girls when she got pregnant. She was already living in with her boyfriend Joey Maes when they first received the news. At first she was brokenhearted because she really wanted to go to college and pursue Psychology. She even talked about wanting to go to graduate school as well. When she and Joey were featured on MTV's 16 and Pregnant, the episodes revolved around her and Joey's dreams for their future. They wanted to have their own home, but they had to deal with the financial burden that it would have brought too. Eventually, Katie gave birth to a girl named Molli J. Maes on August 18, 2011. After the birth of their child, the pair also moved into their own home. Things were going well and Joey got a job, while Katie took online classes so she can also take care of Molli.
Lindsey Harrison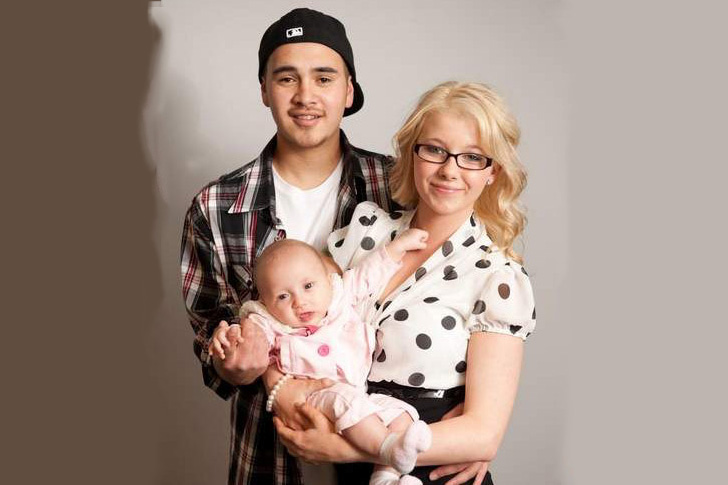 Lindsey and her boyfriend Forest got pregnant when they were both still very. The two broke up in the midst of the pregnancy, but later got back together just before Lindsey gave birth to their daughter. At the hospital, an intense scene was shown of Lindsey and her mother fighting right before she was going to deliver the baby. It did not end well and her mother stormed off. After the baby was born, Lindsey moved into Forest's family home. She said she felt that her own home was too crowded to raise her kid in. However, problems started to rise when Forest decided not to get a job to support their child, and when his mother backed him up on it. Before the baby, Lindsey was an aspiring cage fighter, but she had to put her dreams on hold. This isn't the end for this family, though, and we sure hope they were able to make investments for their future following their appearance on the show.
Aaron Taylor-Johnson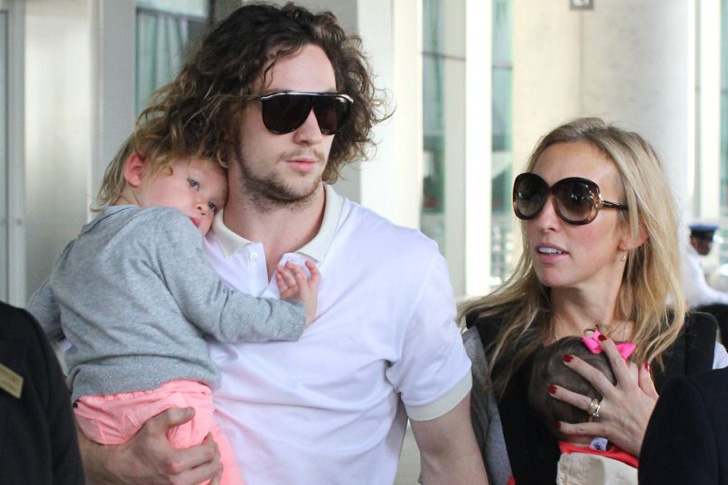 Aaron was born in High Wycombe, Buckinghamshire on June 13, 1990. The actor is well-known for his performances in the movies Kick-Ass, Godzilla, Anna Karenina, and Marvel Cinematic Universe's The Avengers movies. One thing that is not that known about him is that he got married early and decided to have a family when he was barely 19 years old. At such a young age, he married the then-42-year-old director Sam Taylor-Wood and later had their daughters Romy Hero Johnson and Wylda Rae Johnson came. The couple decided to change their surnames to Taylor-Johnson when they got married. There was a lot of talk following their union, but they withstood the test of time and even the challenges of their Hollywood lifestyle. This beautiful couple remain happy and together up until today. Aaron gives credit to his wife and family as his life, and that his job will just work around his family life.
Alexandria Sekella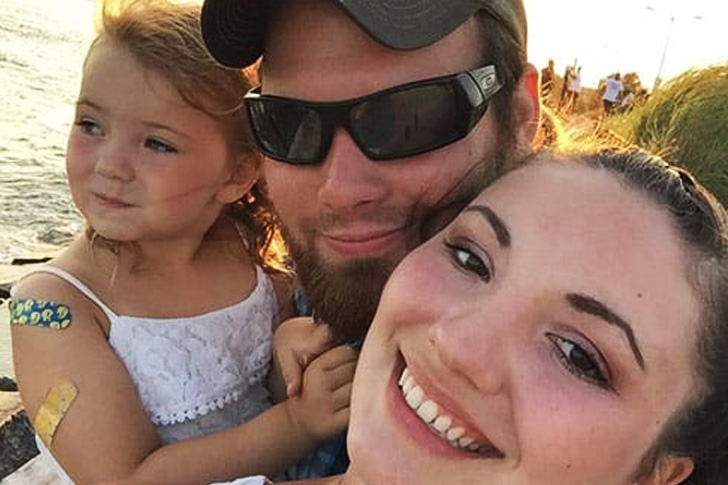 Alexandria Sekella, who was also featured in MTV's 16 and Pregnant reality show, was in a very tricky situation when she got pregnant. At the time, she had already been working two jobs and was already thinking about having her kid adopted for both of their sakes. Her boyfriend and the baby's father, Matt, did not seem to be responsible enough. He also did not have a job to support her and their child. When Alexandria went into labor, she and her friend had to look for Matt because he wasn't responding to her calls. It's a good thing that the baby girl came out healthy. They named her Arabella Elizabeth, and to her credit, Alexandria decided to forego the adoption. She rented a room for their family, but eventually got kicked out due to not being able to properly pay their rent. She and Arabella were taken in by her mother following this, and she finally broke up with Matt.
Jordan Howard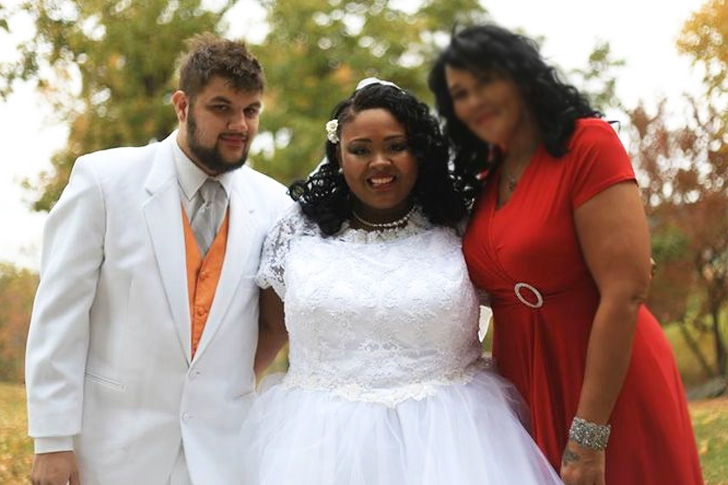 When Jordan Howard got pregnant by her boyfriend Tyler Zeplin, they were not in a great situation. In their episode of 16 and Pregnant, Tyler was apparently not allowed in Jordan's home because her parents were not in favor of him. The two then decided to live in Tyler's house. During the baby shower, Jordan's mother and Tyler had a huge fight in front of all the guests. This, in turn, made Jordan leave the event though it was entirely for her. Eventually, when Jordan gave birth to their son Chase Alexander, her mother allowed Tyler to come in and be with his baby once in a while. Because of this, Jordan moved back home with her parents. Because of this development, however, Tyler became absent for a few weeks and did not get to see Chase for a while. When he finally showed up, he and Jordan had a huge fight that later turned into a breakup. In the end, Jordan decided to stop going to school to avoid compromising the degree of care her son needed from her.
Myranda Trevino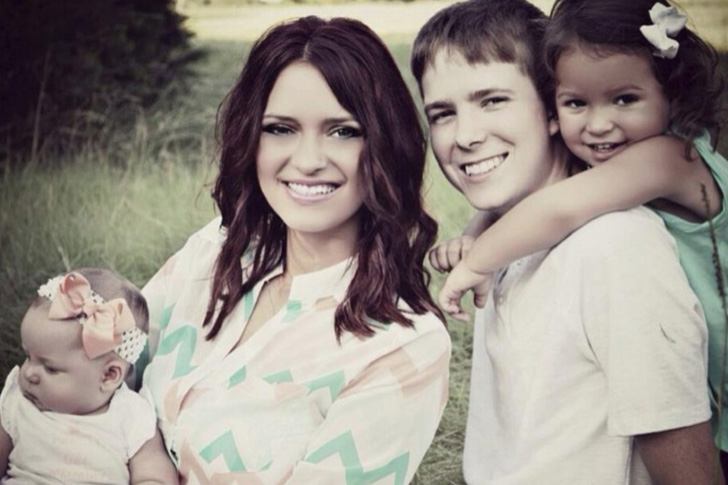 At only 17 years old, Myranda Trevino got pregnant by her boyfriend Eric. Both hail from San Augustine, Texas, and that is where they embarked on their journey to parenthood despite being only in their teens. They lived together with Eric's grandmother and the episode on MTV's hit reality show 16 and Pregnant showed how they dealt with the circumstances there. Going to school while preparing to become a mom and dad were the main themes of their story. When Myranda gave birth to a girl, they named her Kaylee Michelle. She was healthy and weighed 6 lbs. and 11 oz. Their journey as parents then began and the challenges that came were not at all easy. They had to think about their finances, their schooling and their investment planning for Kaylee Michelle's future. As raising a family was a hard job, they had to stay strong together and for each other to overcome the obstacles.
Hope Harbert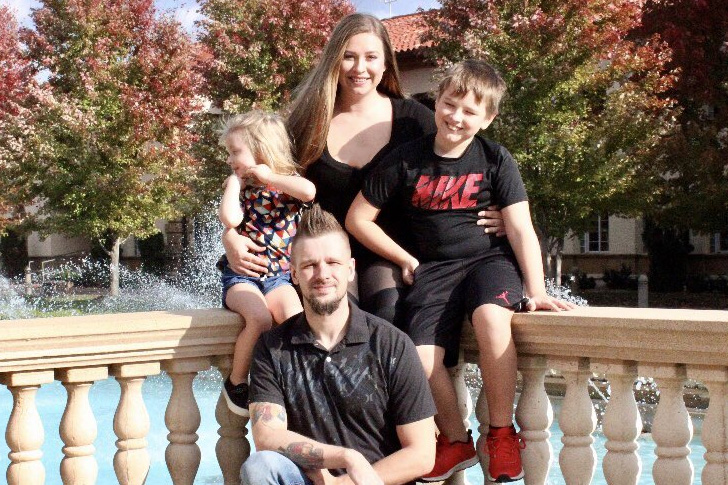 Hope Harbert was only 17 years old when she got pregnant by Ben, her on-and-off boyfriend. Because the two did not really have a stable and steady relationship, there were a number of big challenges along the way. Their story was featured in the hit reality show on MTV, 16 and Pregnant. Hope gave birth to their son Tristan Blaise on August 26, 2011. The healthy baby boy weighed 8 lbs. and 5 oz. when he came out. Hope was obviously very happy when she could finally hold her baby boy in her arms. She was very optimistic about her future with him. Though the same could not be said about her relationship with Ben, she knew she was going to give her all to Tristan. She also had her own life to think about so she had a lot of investment planning to do so she could sort it all out.
Sarah Roberts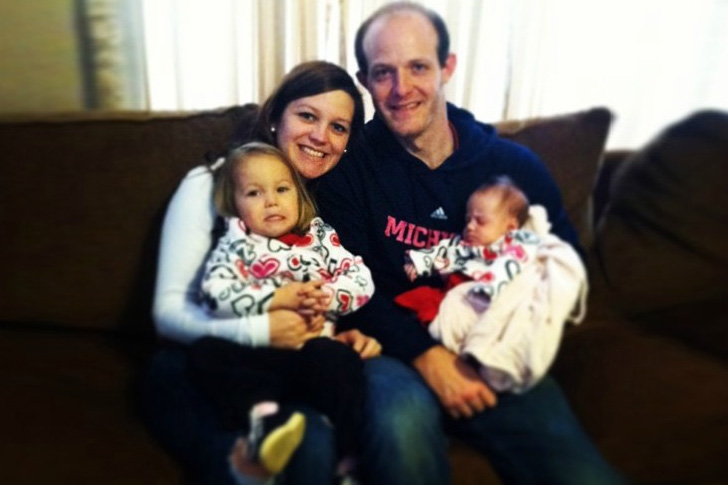 Sarah Roberts was only 17 years old when she got pregnant, and subsequently cast On 16 and Pregnant. On the show, she was featured alongside her boyfriend and baby daddy Blake who lived with Sarah in her family home. Since Blake was already coming from an awkward situation, he and Sarah's mother did not see eye to eye. She felt that Blake was not respectful in her home and he did not help out with anything. A high school dropout, Blake worked some hours a week and played video games a lot. Blake and Sarah's mom made amends a few weeks before Sarah's due date. She gave birth to Tinleigh Louise Thomas on June 18, 2011. After the baby was born, Blake's behavior spiraled downwards. He did not give any financial support towards Tinleigh and the household, despite working full-time now. When he bought new wheels for his truck weeks after Sarah gave birth, Sarah and her mom finally kicked him out.
Sabrina Solares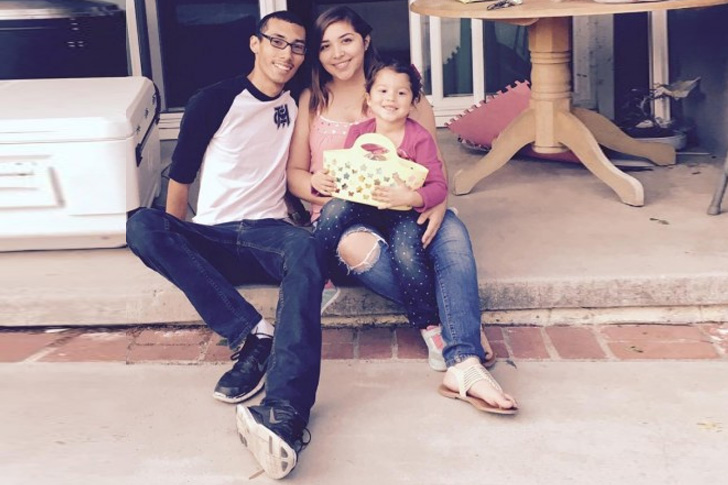 Sabrina Solares is from Los Angeles and was only 16 years old when she got pregnant by her boyfriend at the time, Iman Williams. A cheerleader, Sabrina and her sister lived with their grandparents but moved to Franklin, Tennessee to be with their mother, after they learned the news. Now maintaining a long-distance relationship, Iman and Sabrina could only contact each other through the phone. Iman promised her that he would come out to Franklin for her birth, but tension rose when Sabrina found out that he lied about having swiped his credit card for his plane ticket already. In August 21, 2011, Sabrina finally gave birth to a girl named Audrey Animi Williams without Iman around. He arrived right after this to live with her and Audrey, however. The two got engaged shortly after and Sabrina even returned to high school. Years after, though, they broke up and in 2017, Sabrina married someone else.
Devon Broyles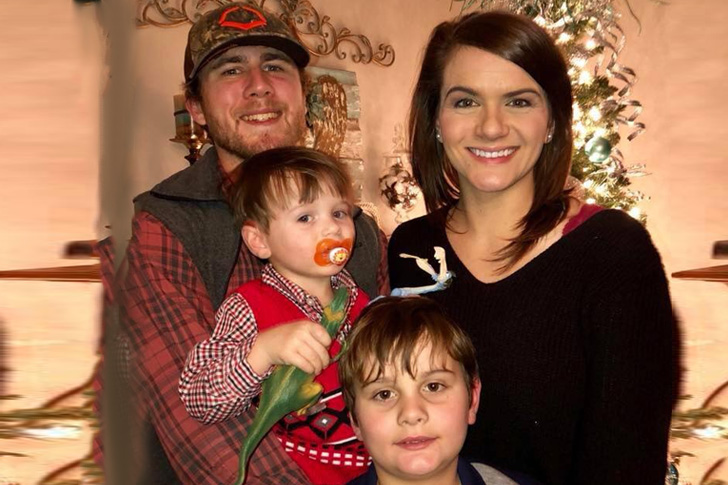 Devon Broyles was only 17 years old when she got pregnant by her boyfriend Colin Crowder. The two hail from Richmond Virginia and this is where their story took place. In their feature on MTV's 16 and Pregnant reality show, their struggles of being young expecting parents who were still going to high school were highlighted. It was not an easy ride, but Devon and Colin had each other through it all. Devon gave birth to their son on November 4, 2011. They named him Landon and there was nothing but love following his birth. Of course, the couple still had to deal with pressures from the people around her. She and Colin had to also think about their own futures, and how they were going to raise Landon while they were still in school. They had to consider the possibility of getting a degree, to make sure that they would be able to provide for their child in the future.
Markai Durham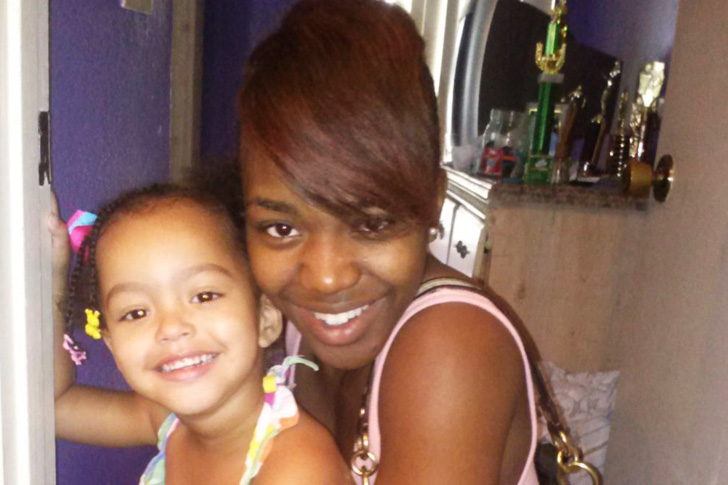 Markai Durham rose to fame after appearing in the second season of the show 16 and Pregnant. She was only 16 years old when she got pregnant by her ex-boyfriend, James Worsham. Her daughter, Za'Karia Sanari Worhsma, was born on October 12, 2009. It was supposed to be a new milestone in their lives but Markai discovered her partner's infidelity, and the drama that ensued became the focus of the episode. The couple was also featured in another MTV special, No Easy Decision. In the end, after consulting with an attorney, James remains in Za'Karia's life following their joint custody agreement.
Markai found new romance with Christopher Anderson and they got married in 2015, but split up just a year after. In 2018, she revealed her second pregnancy. She currently stays in Florida with her daughter where she works as a dental assistant, and constantly posts on her Twitter account about her life.
Aubrey Wolters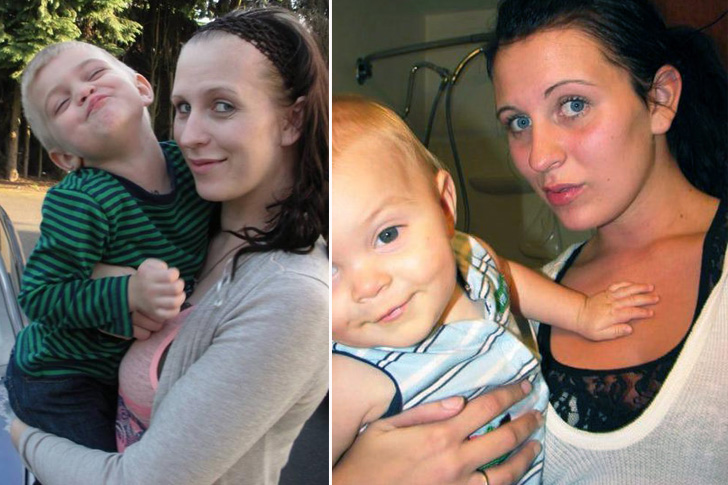 Aubrey Wolters is another cast member from 16 and Pregnant and her episode focused on her pregnancy, marriage, break up, financial struggles, and her will to work. When Aubrey got pregnant with Brandon Akerill, he wanted her to be a stay-home mom while taking care of their child. However, she disagreed with the idea and got a job after giving birth to their son, Austin Carter Akerill. She worked as a service crew in a local pizza place, while Brandon worked in the mall as a security cop. Aubrey decided to get a job because she wanted to earn enough money to get a GED so she could receive a college degree.
The couple decided to get married while filming the show but this ended in a break up in 2011. In the same year, Aubrey faced several difficulties that tested her strength. She was diagnosed with a non-cancerous thyroid tumor, was caught shoplifting, and had to deal with many personal issues. Now that she has three children, we hope she's working towards complete recovery.
Christinna Cook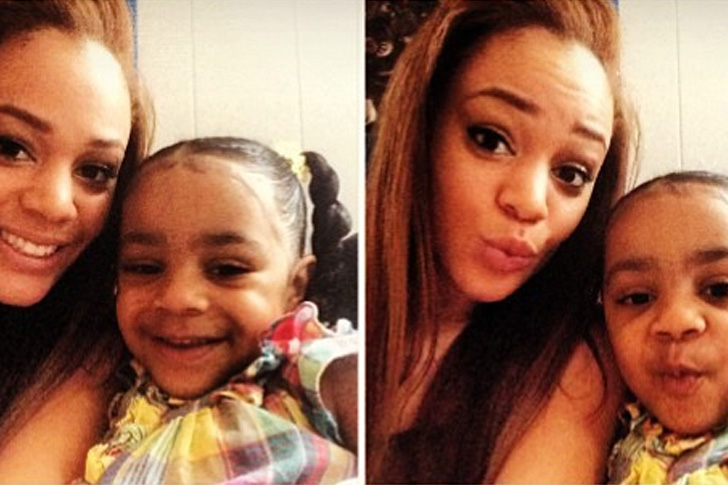 In the MTV series, 16 and Pregnant, Christinna was dating football player, Isiah Robinson, when the couple later became pregnant. To support his family, Isiah turned down his college football scholarship to look for a job. As a result, his family got mad and blamed everything on Christinna. But the couple were determined to start a new chapter in their lives without outside influence. They moved away from home and decided to get married, until their daughter, Destiny Brianna, was born in December 2009.
But even though they managed to take off, Isiah's family was determined to challenge their relationship. They demanded a paternity test from Brianna because they believed that Destiny isn't their son's child. As things became complicated, the two split up. However, Christinna was determined to make investments in her studies to turn her dreams into a reality. She has been dating Dalonte for a while now, while Isiah got a new girl and has a child with as well.
Kayla Jordan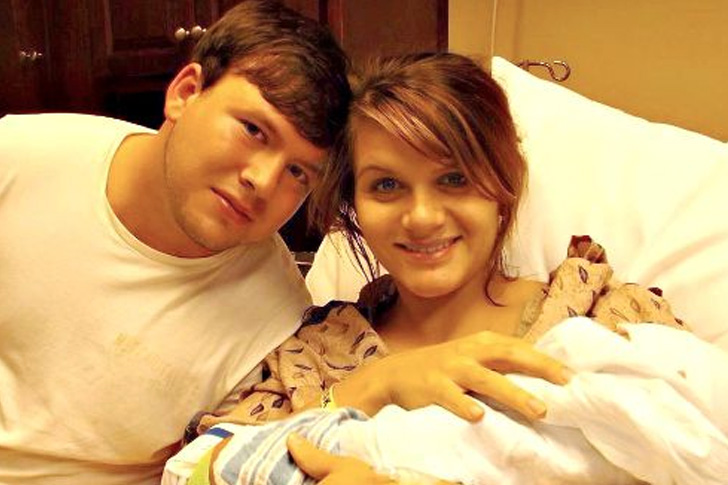 Teenage mom, Kayla Jordan, loves riding horses and competing in beauty pageants. She had been dating J. R. Davis for no more than a few months when they found out they were pregnant. Fortunately, unlike others on our list, their families were supportive of what had happened. In fact, when Davis proposed to Kayla, it is with credit to her mother who arranged everything. The two got engaged and Rylan Jayce David was born on January 2010. Although the baby was born premature, the doctors pronounced him safe and healthy. Kayla later went back to school but Davis decided to work as a mechanic.
After catching up with her friends, Kayla had a change of heart. Davis wanted them to be independent and move to a place of their own and raise Rylan by themselves. But she was dependent on her parents and can't seem to live without them. Sadly, they ended their relationship but stay in touch through their son.