Know Who Among Your Favorite Stars Bravely Left Hollywood And Found Success In Their New Careers
Bono And The Edge

Not many people know this, but Bono and The Edge, the creative geniuses behind the famous rock band U2, also work as hoteliers. In 1992, the duo purchased the Clarence Hotel in Dublin and invested millions in modifying and renovating it. While the Clarence Hotel went through financial losses, it is now back to its former glory and raking in profits again. The two musicians probably sought a financial advisor since they decided to step down as company directors in 2013, although they still keep their ownership.
Bono, the band's lead singer, has a net worth of $700 million. Aside from the hotel, he also owns a vast real estate portfolio and a private equity firm. He recently joined the Zipline drone delivery's Board of Directors in 2019. U2's lead guitarist/keyboardist, The Edge, on the other hand, has a net worth of $400 million. He also has real estate properties that are worth multi-millions.
David Lee Roth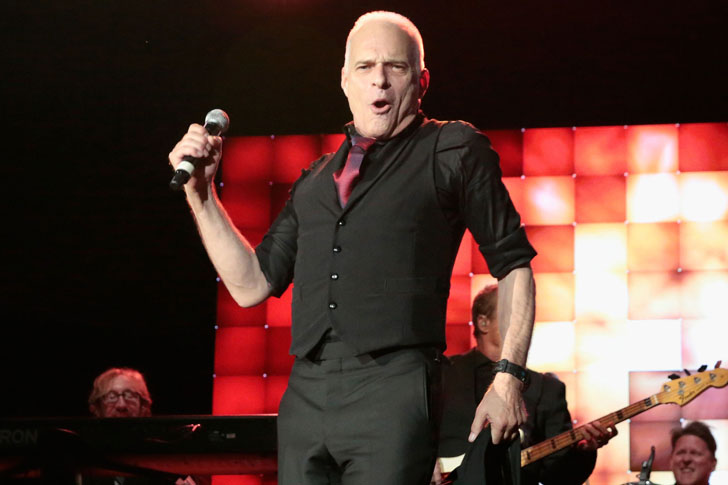 Singer-songwriter David Lee Roth catapulted to fame in the 1970s and 1980s as the lead singer of the hard rock band Van Halen. He is widely known for his wild and energetic persona that brings electricity on stage. The rock icon also ventured into a solo career and achieved moderate success. He became an author with published work such as Crazy from the Heat. This book went on to become a New York Times bestseller.
Outside the music scene, Roth worked as an emergency medical technician or EMT as a side job. Before becoming a rock legend, he used to work as a surgical orderly. In later years, he decided to become an EMT and went on to receive his certification. As an EMT, Roth worked in New York City for two years. He then returned full-time to show business and hosted a radio show.
Soleil Moon Frye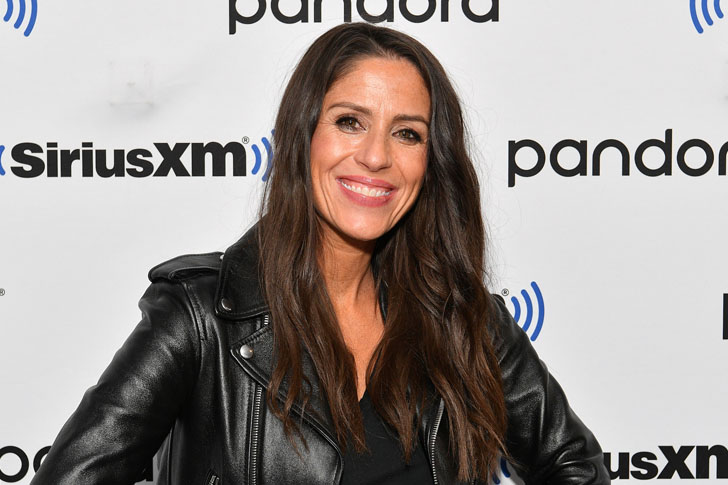 Soleil Moon Frye is perhaps most famous for appearing as the titular character in the TV series Punky Brewster. She also made a notable appearance as Roxie King in Sabrina, the Teenage Witch. Frye later branched out into some Hollywood-adjacent work, hosting web series and podcasts about women and raising children. She wrote books about party planning and parenting as well.
As a mom of four, Frye embarked on some money management strategies in 2007. She opened an eco-friendly children's clothing store in Los Angeles. She initially launched her company, Little Seed, as an online business and focused on creating organic cotton apparel for infants and kids. The 44-year-old actress also co-founded another company selling various party decoration kits. Don't get her wrong— she is still active in show business despite her busy schedule, juggling mommy and businesswoman duties. She recently reprised her Punky Brewster role in its 2021 reboot.
George Clooney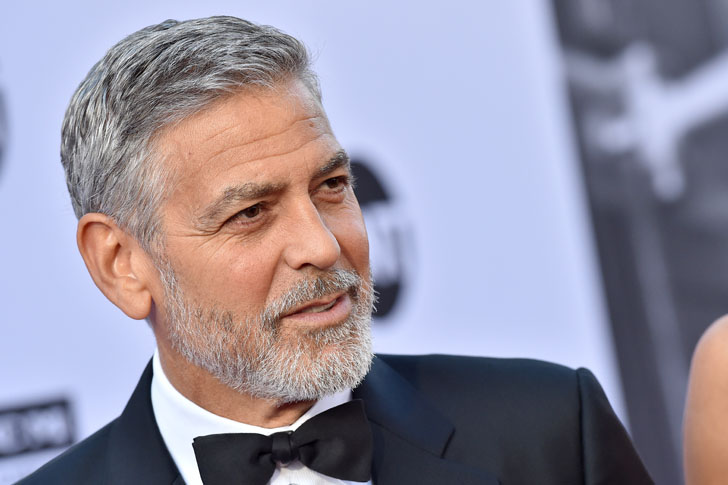 George Clooney did not just settle with his A-list rank in Hollywood and net worth of $500 million. Instead, he was wise enough to make investments in the business world. The 59-year-old actor and his friend, Rande Gerber, established a tequila business called Casamigos, which became an award-winning brand and one of the world's fastest-growing companies. It's safe to say that his fame helped boost the company sales. In 2017, he and Gerber decided to sell the brand to global retailer Diageo for $1 billion.
The two of them, however, are still involved with the business until today. The well-known actor turned tequila mogul is married to Amal Clooney. Since launching his career in the late '70s, he remains one of the entertainment industry's most recognized faces. He emerged on the hit medical series ER and eventually landed blockbuster roles.
Tom Selleck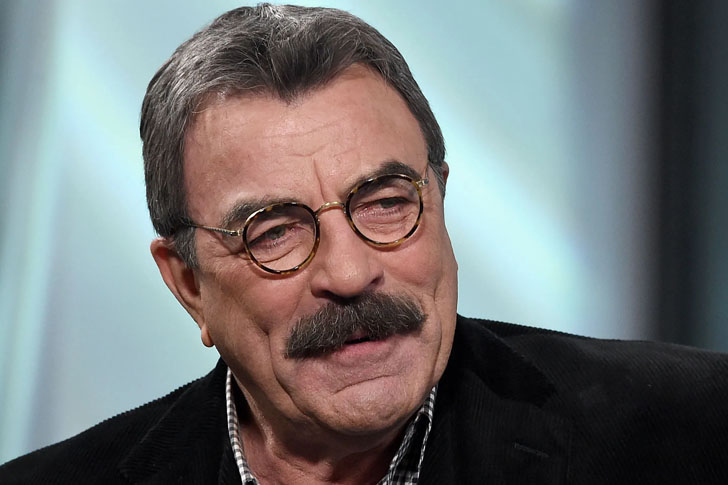 While in college, Tom Selleck had a change of heart and pursued acting after a teacher encouraged him to do so. During this period, he appeared in commercials and had minor roles on television. From there, Tom has acted in a wide range of films and series, most notably the '80s hit show Magnum, P.I., where he portrayed private investigator Thomas Magnum. He currently stars in the CBS police drama Blue Bloods, for which he reportedly earns $200,000 per episode.
Part of Selleck's investment planning goes beyond Hollywood. He doubles as an avocado farmer and owns a 60-acre ranch in California. He works the farm himself during his free time, stating that physical activity helps relieve his stress. To date, his farm now has 2,100 trees. The California property also has a putting green, a heliport, swimming pools, and tennis courts.
Erykah Badu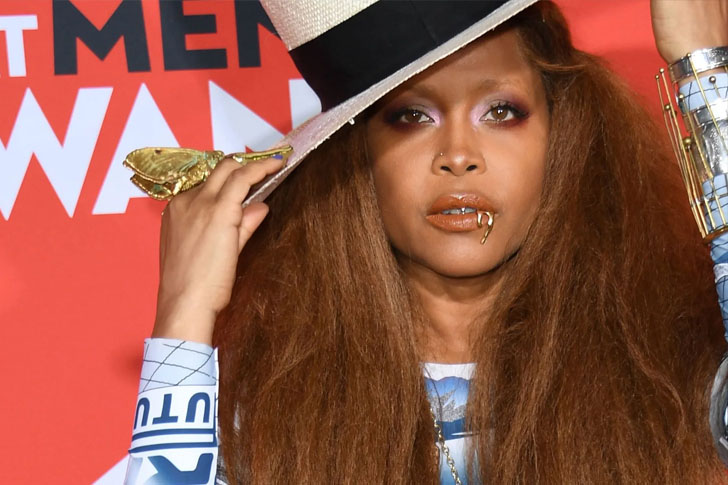 Erykah Badu is a singer-songwriter and record producer who has a net worth of $10 million. She has earned her fortune and credit score through her hit recordings and several acting roles in films and television appearances. The Grammy-winning artist has gotten recognized for her distinct musical style that combines hip-hop, jazz, style funk, and R&B. She has become a living legend of modern R&B music and continues to put out relevant work today.
However, what the singer does outside of the stage might come as a surprise to some. Badu also works as a birth doula. In case you don't know what that is, a doula is a person who provides physical and emotional support to the mother during her pregnancy and childbirth. She also serves as a spokesperson for an international organization centered on traditional childbearing and is currently working towards acquiring her certification as a midwife.
Chris Colfer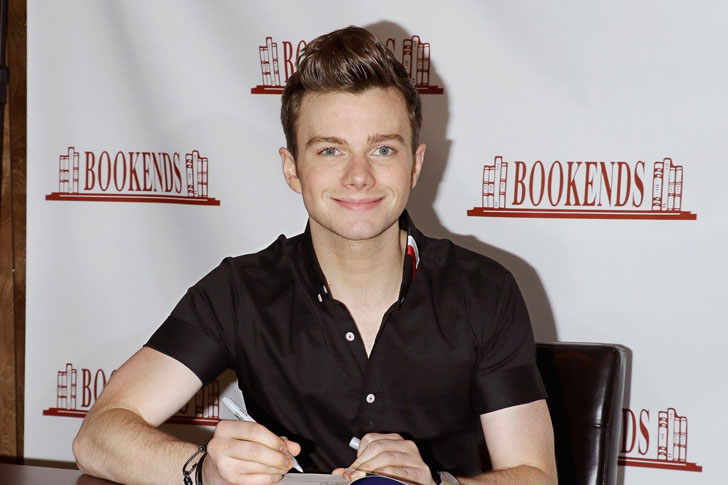 Remember the musical series Glee? If yes, then we're pretty sure you're familiar with actor Chris Colfer, the one who portrayed Kurt Hummel in the hit show. Colfer won the Golden Globe Award in 2011 for his acting skills and even bagged several Emmy award nominations. He also landed the 2011 Time magazine's list of 100 most influential people.
During his high school days, Colfer was an achiever with impressive accomplishments in speech and debate. He was also an editor of the school's literary magazine and president of the Writer's Club. After working in Glee, he began writing and producing his first feature film called Struck by Lightning. The 30-year-old actor is also a New York Times best-selling author with credits in the young adult novel titled Land of Stories. As of September 2019, he has written and published fifteen books.
Justin Timberlake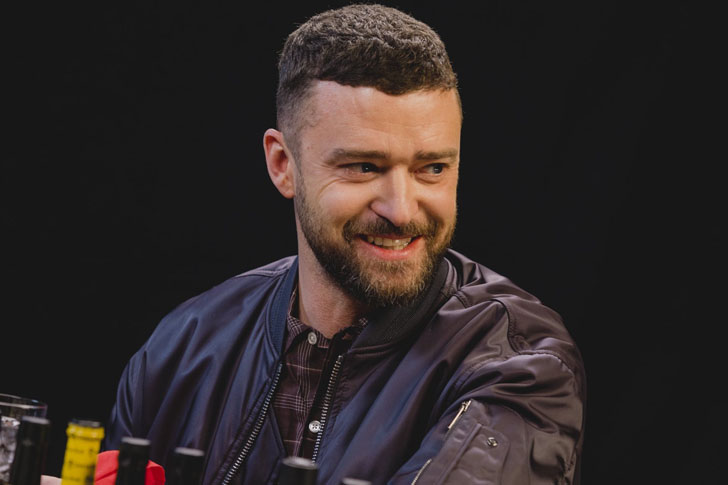 He may have bid goodbye to his NSYNC days, but Justin Timberlake achieved more in the years that he pursued a solo career. From being a singer-songwriter, he shifted his focus to acting, displaying the many degrees of his talents. He even appeared in high-grossing films like Friends with Benefits, Trouble with the Curve, and The Social Network. Timberlake has sold over 30 million albums as a solo artist and starred in several blockbusters throughout his career, but he just didn't want to stop there.
The Grammy-winning singer has his side hustles in the business scene too. He owns the fashion label William Rast, two restaurants in Southern Hospitality and New York, Destino, and record label Tennman Records. An avid golfer, Timberlake also owned an eco-friendly golf course, which he sold in 2014. He and his wife, Hollywood actress Jessica Biel, are also minority owners of the basketball team Memphis Grizzlies.
James Franco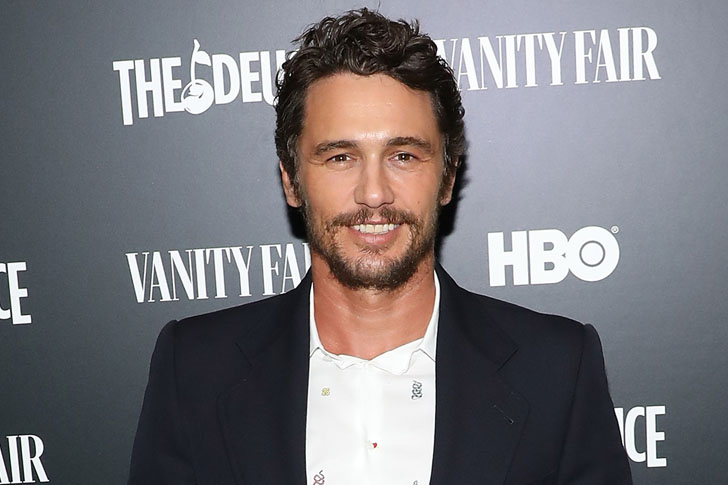 James Franco has impressed us with his versatility in acting since beginning his career in the 1990s. He appeared in the Spider-Man trilogy, 127 Hours, Spring Breakers, and Pineapple Express, and bagged Emmy and Golden Globe award nominations. Besides his acting portfolio, he also has other accomplishments, such as a master's degree in writing from Columbia University and a Ph.D. candidature at Yale University.
Franco is proficient on the other side of the classroom too. He is a professor who taught film at UCLA, Palo Alto High School, and USC. He also conducted an online screenwriting class. With an MFA in writing, Franco has published poetry and short story collections. If his many skills still don't impress you, well, he paints and has hosted shows of his work at galleries in Berlin and Los Angeles. The 42-year-old actor indeed has a knack for the arts.
Gwyneth Paltrow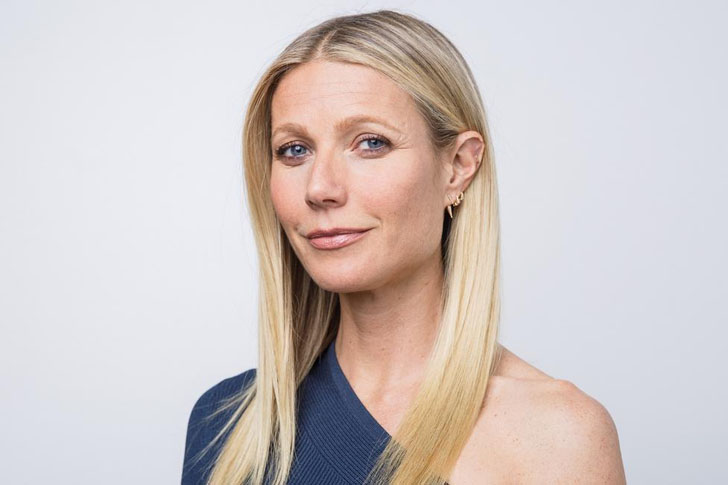 Gwyneth Paltrow gained widespread attention in the 1990s thanks to her appearances in Emma, Seven, and Shakespeare in Love. Notable movie roles further came her way in the 2000s. Behind the camera, Gwyneth authored several cookbooks, but her massive company has been the talk of the town since its launch in 2008. The lifestyle brand, Goop, began as a lifestyle newsletter. Its readership snowballed, and it branched out into a website, a podcast, a print magazine, and pop-up shops.
It also partnered with several brands and launched countless product lines, such as perfumes and vitamins. Goop has since grown into a huge business empire, and the actress has worked on a few investment planning strategies, including creating a docuseries for Netflix in 2020. As of writing, Paltrow's company employs more than 200 people, and its valuation sits at $250 million.
Gwen Stefani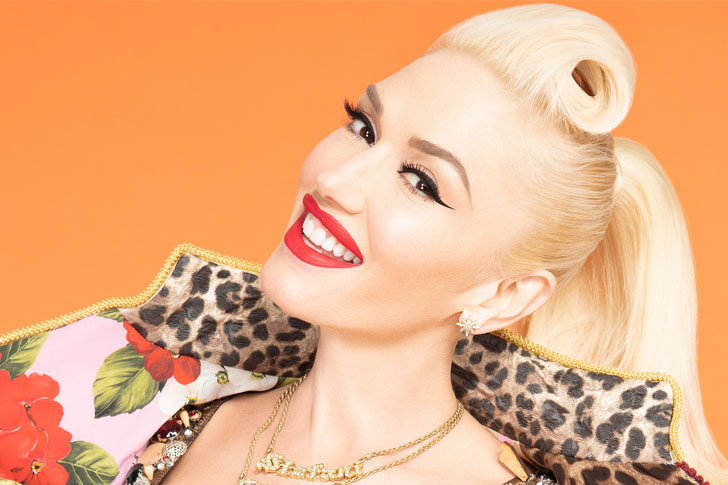 Gwen Stefani skyrocketed to fame in the '90s as the frontman of the band No Doubt. She has since gone on to savor a highly successful solo career. By the early 2000s, the singer made her film debut in renowned director Martin Scorsese's The Aviator. She is best known today as a coach on the singing competition series The Voice.
Before making waves in the music industry, though, Stefani was passionate about making clothes. She comes from a household of tailors, and her mother sewed her clothes when she was young. While achieving fame and success in music, Gwen also used her investment money to create her own fashion line called L.A.M.B. She chose this name because it was the acronym of her debut solo album, Love. Angel. Music. Baby. Besides clothes, L.A.M.B. also sells accessories, such as watches, bags, shoes, and eyewear.
Paul Newman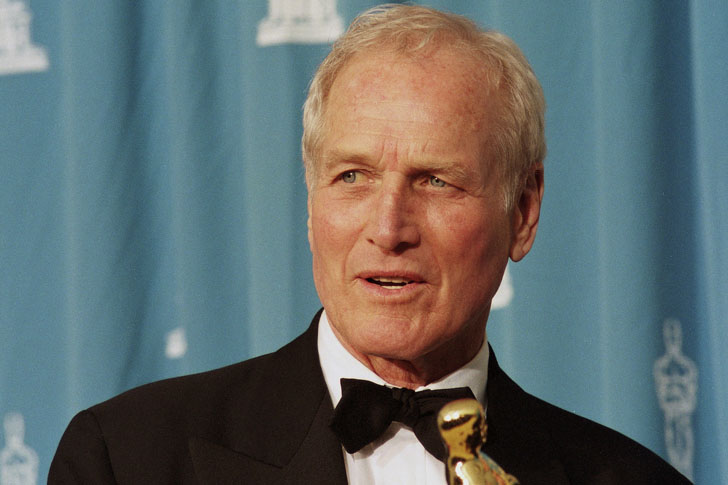 Paul Newman established himself as one of Hollywood's top leading men with roles in movies such as Somebody Up There Likes Me and Butch Cassidy and the Sundance Kid. He was nominated for an Oscar award ten times before finally winning one in the mid-80s for his remarkable performance in The Color of Money. He was also a renowned theatre actor who starred in several Broadway productions.
Did you know that the late actor was also a professional race driver? Yes, he won several Indy Car races. He was also part of the Bob Sharp Racing team and was still racing even at 70! With good credit reports, Newman was also able to put up an organic food company called Newman's Own. The actor donated all profits from his company to charity. As of 2019, Newman's Own has donated over $550 million.
LeBron James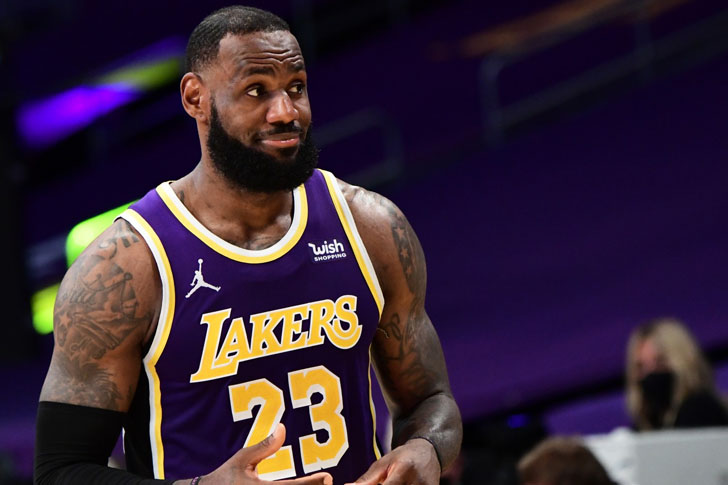 Lebron James, the basketball royalty, is indisputably one of the most famous athletes out there. As you probably know, he didn't go to college to go straight to the pros as the no. 1 pick of Cleveland Cavaliers in the NBA draft in 2003. From there, he amassed fame and fortune and increased his credit score.
James is not just an athlete, though. He runs a charity foundation called The James Family Foundation in his hometown in Akron, Ohio. In partnership with the Akron public school system, his foundation has launched a school for struggling children called the I Promise School. Lebron and his partners specifically designed I Promise School for elementary school kids who need intervention academically. The school opened for grades three and four students, and by 2022, it will be fully operational, teaching students from grades one through eight.
Jessica Alba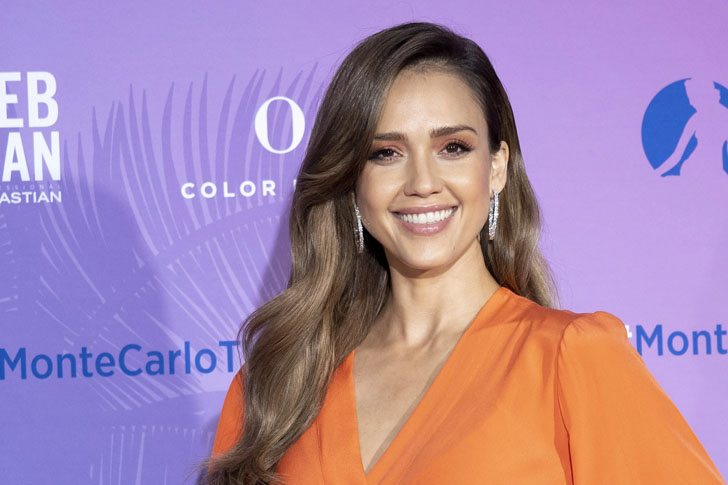 Having expressed an interest in acting at such a young age, Jessica Alba convinced her mother to let her join an acting contest at age eleven. She eventually won the grand prize and appeared in minor roles on television shows, such as The Secret World of Alex Mack. Her popularity grew to a considerable degree, and she was able to star in several blockbuster movies. When she became a parent, she discovered the shortage of natural cleaning and baby products available in the market.
To provide a solution, she decided to put up this business line and called it The Honest Company. The company's first products were a range of eco-friendly household and baby products. After only a few years, it has grown to include body care and beauty products, a subscription service, and vitamins. Alba's company is currently valued at over a billion dollars, making her one of America's wealthiest self-made women.
Tyra Banks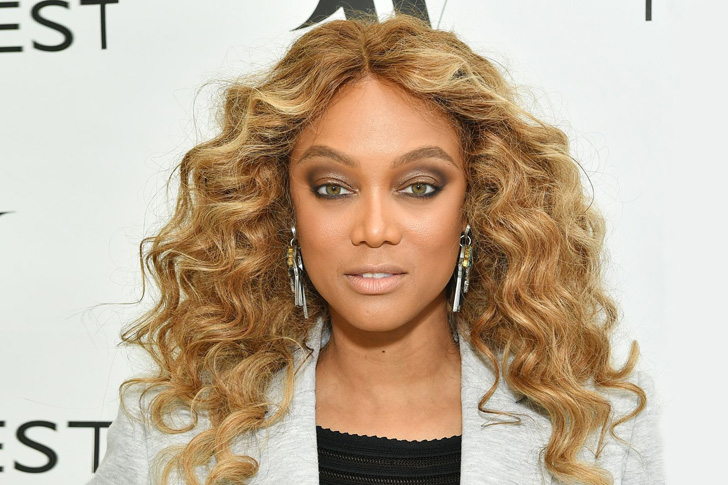 With such a promising modeling career, Tyra Banks quickly became a household name. Her success as a model paved the way for her to branch out in television. Her first television credit was in The Fresh Prince of Bel-Air, portraying Will Smith's character's friend. Although she has starred in only a few films, she made a lasting impression when she hosted America's Next Top Model.
Today, Banks continues to build her empire as a media mogul. She began hosting a daytime talk show in the mid-2000s. Around this time, she was also hosting and producing America's Next Top Model. To date, she has hosted a total of 23 out of the show's 24 seasons. Additionally, the 47-year-old supermodel has appeared, either as a judge or consultant, on Asia's Next Top Model, The New Celebrity Apprentice, and many other Next Top Model franchises.
Sean 'Diddy' Combs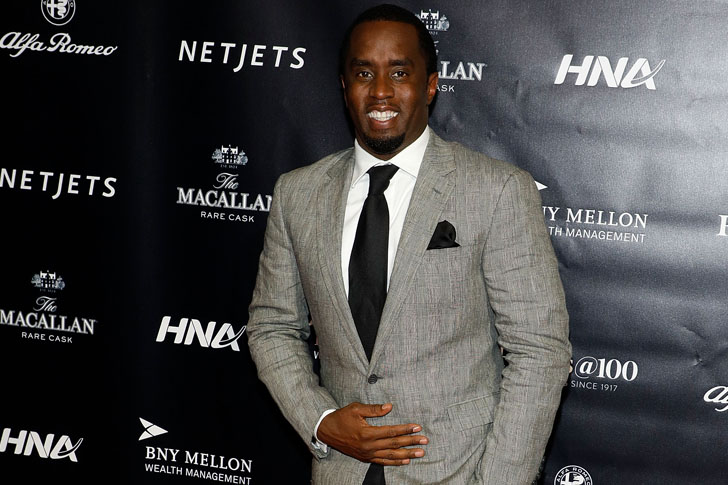 Sean Combs is the man with many names  ― Puff Daddy, P. Diddy― however, you want to call him, just know that he is the man behind the hits like Can't Nobody Hold Me Down and Coming Home, featuring Skylar Grey.
Combs is a singer and rapper from New York who worked in Uptown Records and later established his own label, Bad Boy Entertainment, a venture with Arista Records. Through this label, he released the Grammy award-winning album No Way Out, wherein five singles were released, including the chart-topping tribute to The Notorious B.I.G, I'll Be Missing You. Apart from music, Diddy also spent his investment money on the vodka brand Ciro and became its US brand ambassador. Since that strategic move, the company saw a rise in sales from 40,000 cases in 2007 to selling 2.6 million cases in 2015 alone. As of 2020, his net worth sits at $885 million, with the help of his numerous ventures such Aquahydrate, Revolt TV, and his clothing line Sean John.
Victoria Beckham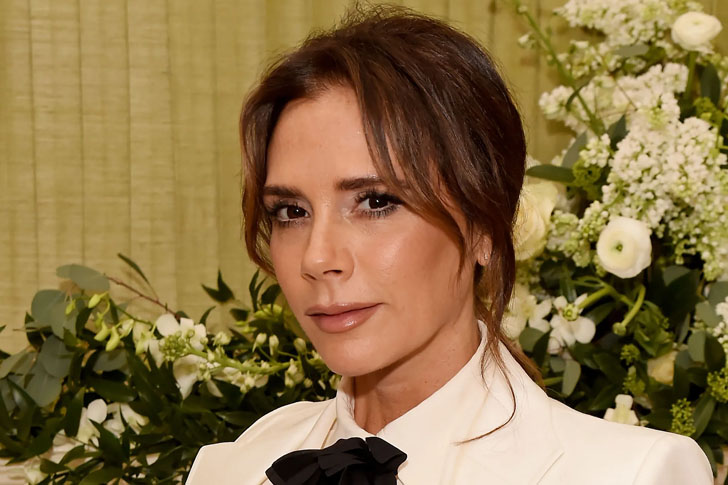 It's probably safe to assume that ladies around the world 'wannabe' Victoria Beckham. Besides being a member of the best-selling female group of all time, Spice Girls has also happily married the dashing football legend, David Beckham. "She's so lucky!" people may say ― so does he!
Victoria Caroline Adams was her maiden name, and she's born to a wealthy family in Essex, England. Spice Girls came to be in 1994, and its first single, Wannabe, topped the charts in 37 countries, including the US and the UK. They've taken the world by storm since then. In 2008, Mrs. Beckham made use of her investment money and launched her clothing line Victoria, which later received the Brand Of The Year by the prestigious British Fashion Awards. In 2014, it had a reported annual sales of £30 million, almost double of what it generated in the previous year. As of 2020, Victoria and David Beckham have a combined net worth of $450 million.
Lauren Conrad
In case one fails, you still have one to spare. That was probably what Lauren Conrad thought about when she established her accessories and fashion brand LC Lauren Conrad for Kohls. Conrad starred in the reality TV series on MTV, Laguna Beach: The Real Orange County, which focused on the love triangle between her, Stephen Colletti, and Kristin Cavallari. After the second season, Conrad left to do a spin-off series called The Hills in 2006, where she reportedly pocketed $125,000 per episode, making her the highest-paid reality star on Earth of her time.
However, she doesn't seem to be delighted by that, so she decided to use some as investment money to launch LC Lauren Conrad for Kohls in 2009. The line includes jewelry, bedding, shoes, jeans, dresses, and others. The brand kept expanding to a point where Lauren decided to include maternity clothes and swimwear in all sizes in 2017. Last year, Conrad's net worth reached the impressive $40 million mark.
Drake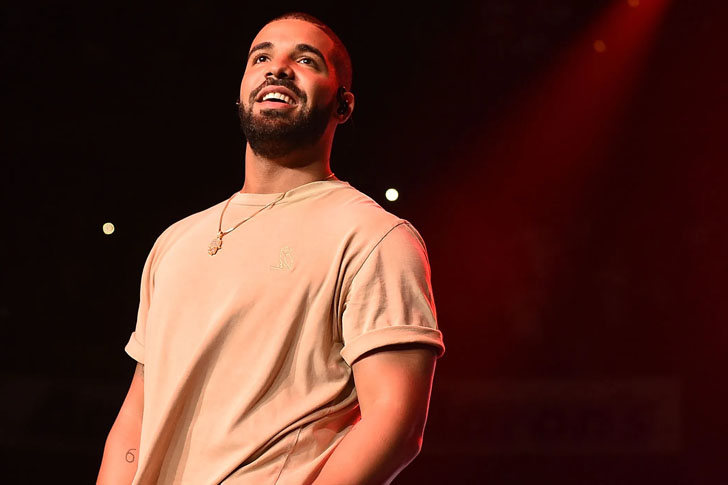 Drake was initially known as the actor Aubrey Graham in Canada, who appeared in the TV series Degrassi: The Next Generation. He later achieved international success as a hip-hop superstar after releasing his mixtape So Far Gone, which includes the two charting singles Successful and Best I Ever Had. Shortly after, he claimed his first of eight Hot 100 number one when he appeared in Rihanna's What's My Name.
Most of Drake's albums debuted atop the Billboard Top 200 chart, especially his LP Views, which spent 13 consecutive weeks on top of the charts. Other records he holds include the most Hot 100 entries, with 231, and spent the most weeks at number one among male solo artists, with 51. He's so big that he probably needs a financial advisor to manage his $180 million net worth. This coming May, Drake is a strong contender for Artist of the Decade in the most anticipated 2021 Billboard Music Awards.
Ellen DeGeneres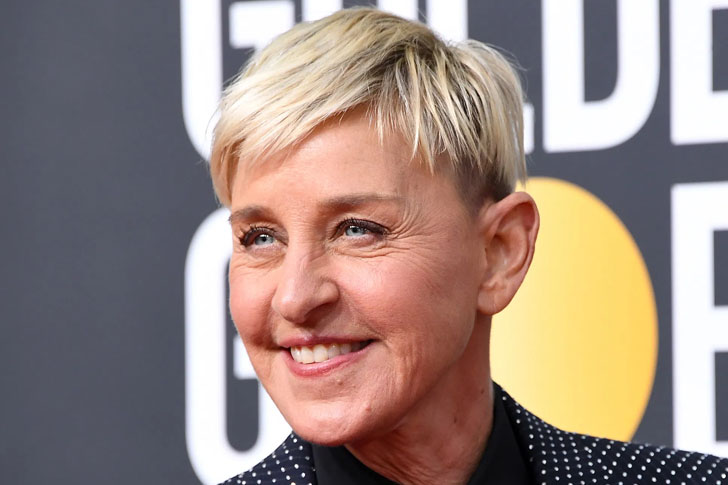 Ellen DeGeneres started her career as a stand-up comedian. Eventually, she brought her skills in making people laugh onto the television when she starred in her own sitcom Ellen, aired from 1994 to 1998. However, the most recognition she achieved is for The Ellen Show. The program gave DeGeneres 30 Emmy Awards, 20 People's Choice Awards, the most wins in history, and the prestigious Presidential Medal of Freedom.
In 2020, her catchphrase "Be kind" was supremely questioned after accusations of unpleasant set behavior surfaced about the seasoned host. According to New York Times in March, her syndicated show reportedly lost 43% of her audience because of the ongoing issues thrown against Ellen. However, no matter what happens to her in the future, she and her wife, Portia De Rossi, have enough wealth to live comfortably and could even purchase a property without a mortgage involved.
Rihanna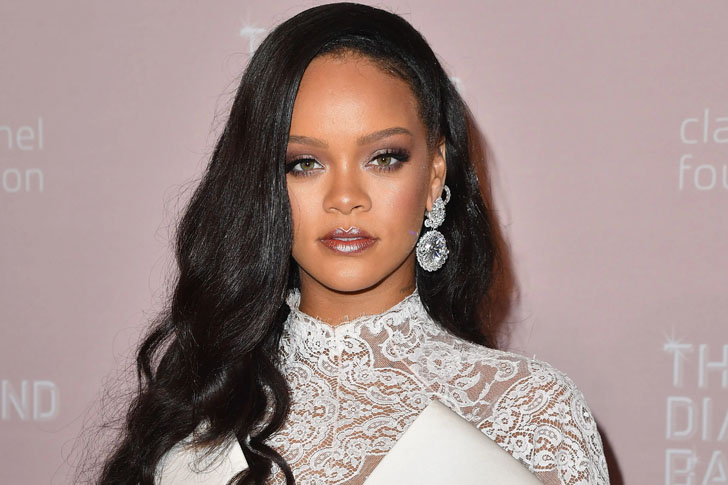 Rihanna became known after rapper Jay-Z signed her to his label Def Jam Records. Since then, she has charted 14 number one songs on Billboard Hot 100, received 9 Grammys, 12 BBMAs, and 13 AMAs. However, this Barbadian musical powerhouse did not settle and depend solely on her unique and superb voice. She also used her intellect to take advantage of her fame and established a business.
In 2019, with her $600 million wealth, Robyn Rihanna Fenty became Forbes' richest female musician, surpassing Madonna and Celine Dion. The majority of her wealth came from her ventures with LVMH that helped put out her makeup line Fenty Beauty and her Savage X Fenty lingerie line with TechStyle Fashion Group. The former generated $570 million in revenues in just 15 months, proving that Rihanna doesn't need a business or finance degree to be successful, but there is just one question to ask, "Riri, where is R9?"
Dwayne 'The Rock' Johnson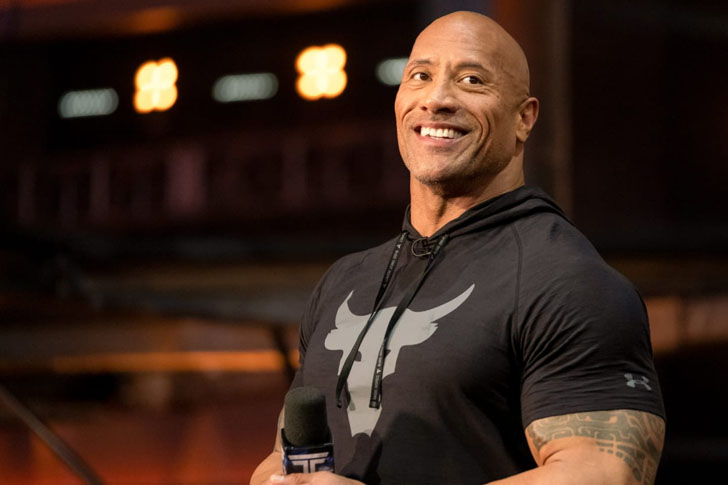 Dwayne Johnson has donned several hats, from being a respected wrestler to becoming a highly bankable actor over the years. Of course, it's pretty apparent which one is more profitable ― the latter! Dwayne Johnson became a professional wrestler with the help of veteran Pat Patterson. In 1996, the World Wrestling Federation signed him and snatched the stage name Rocky Maivia.
Johnson debuted in acting by portraying his father in That's 70s Show, then appeared in Star Trek. He continuously landed numerous film roles until he became the highest-paid actor globally for two consecutive years, with combined earnings of $176.9 million. He is also considered one of the highest-grossing actors in the world. His films, such as the Fast & Furious franchise, Jumanji film series, and Moana, grossed more than $600 million. He might not have any more payday loans with his $320 million net worth and more upcoming movies like Black Adam and Jungle Cruise.
Kylie Jenner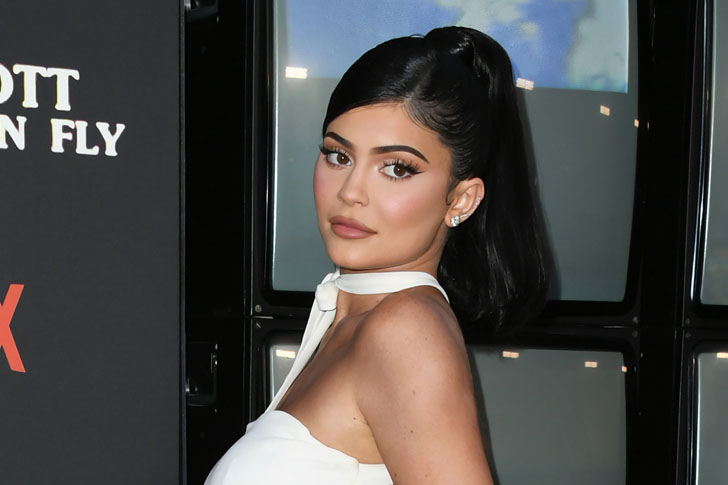 Kylie Jenner struck out of the title 'youngest among Kardashian-Jenner' and turned the adjective into richest. Yup, if you're living under a rock, Kylie was once a billionaire and became the wealthiest Kardashian-Jenner family member. Though Kim Kardashian holds the crown these days, Kylie's $700 million net worth is not bad for a second-place ― and for a 23-year-old, mind you!
Jenner built an empire of her own when she released her makeup line Kylie Cosmetics. She didn't have to get a small business loan. Instead, she used her reality show income to establish the brand. The brand did impressively well after its initial release that it earned $630 million in two years. In 2019, Kylie floored everyone when she sold 51% of her stake to Coty Inc. for $600 million. However, CNN stated that she still holds 49% of the brand and will still work in the communication and creative side, specifically because Jenner is one of the most followed personalities across all leading social media platforms – 224 million on Instagram and 38 million on Twitter.
Selena Gomez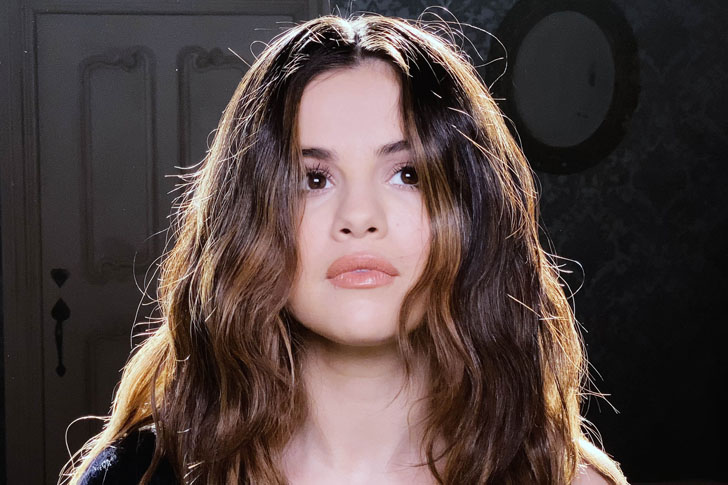 Thanks to Barney & Friends, we have Selena Gomez! As we all know, she starred in the kids' show alongside Demi Lovato from 2002 to 2004. As a teenager, she appeared in Wizards of Waverly Place and gained more fame for her portrayal of Alex Russo. In 2009, she formed a band called Selena Gomez & The Scene and released an album entitled Kiss & Tell, followed by two more down the line.
Gomez then went solo and put out the albums Stars Dance, Revival, and Rare, which all topped the Billboard Top 200. She also has eight singles that reached Top 10 on Hot 100, namely, Come & Get It, Same Old Love, and Lose You to Love Me, her first number one on the chart. Besides her music career, Selena also has some makeup industry investments and even launched her own cosmetic line, Rare Beauty. As of 2019, Selena has a hefty net worth amounting to $75 million.
Ron Howard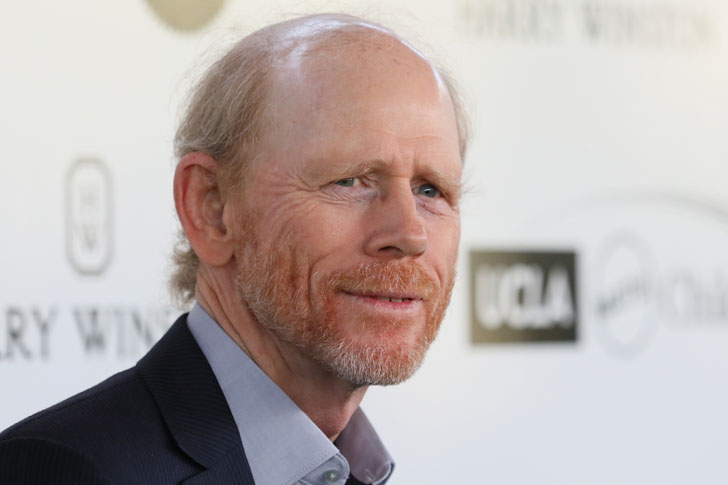 Next up, we have another child actor who has had a commendable career in the entertainment industry ― Ron Howard. Ron was known as a child actor in numerous TV series in the 1950s and 1960s, including The Andy Griffith Show and The Cheyenne Show.
As a teen, Howard continuously appeared in front of the camera for the film The Courtship of Eddie's Father and the series The Smith Family. As an adult, however, Ron Howard decided to a life behind the camera. In 1977, he took on a directorial job for the low-budget film Grand Theft Auto. Since then, he has had numerous directing credits in notable films such as The Da Vinci Code, Solo: A Star Wars Story, and A Beautiful Mind, which snatched the Best Picture and Best Director categories at the Academy Awards. Other remarkable accolades and achievements he had are four Emmys, two Golden Globes, and a net worth of $200 million.
Jessica Simpson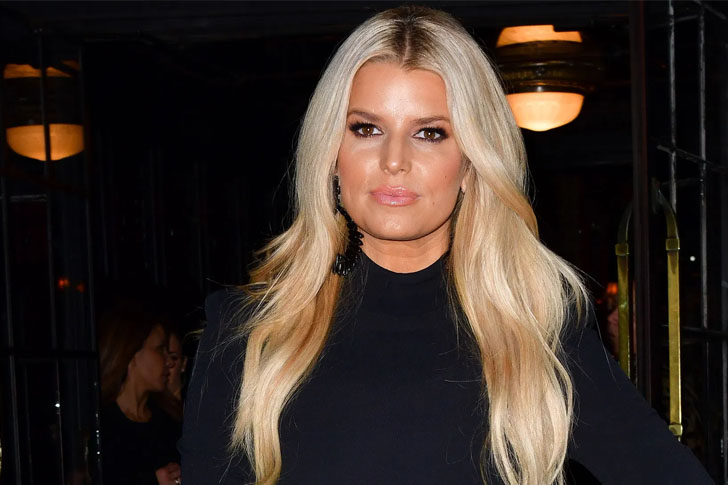 People mostly knew Jessica Simpson as a singer, Nick Lachey's ex-wife, and an actress. Little did they know that she'd add businesswoman among her numerous titles. Jessica Ann Simpson was born on July 10, 1980, in Abilene, Texas. Her professional job as a singer started when Tommy Mottola of Columbia Records signed her.
Simpson had an impressive start with her debut single, I Wanna Love You Forever, which peaked at number three on Hot 100. Like several singers that came before her, she also entered the world of acting by starring in the hit film The Dukes of Hazzard. Unfortunately, upon her separation from Lachey, Jessica paid him $12 million. However, with her clothing line's success, The Jessica Simpson Collection, which even reportedly earned $1 billion in annual revenues in 2014, it's safe to say that she already moved on. Nowadays, the singer-turned-business-mogul is busy running her empire while being a loving mom to her three lovely children with former football player Eric Johnson.
Miley Cyrus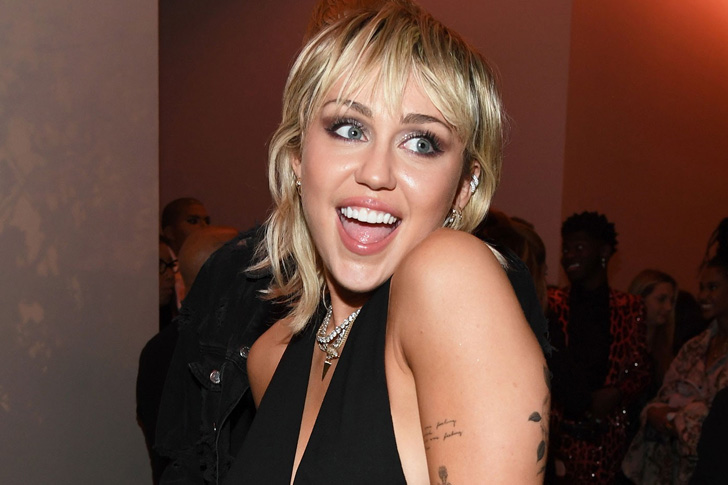 Hollywood has indeed been a remarkable climb for Miley Cyrus. We first met her when she landed a role in her father's series Doc. She then appeared in several more series until she snatched the titular role of Hannah Montana, skyrocketing her career as an actress, songwriter, and singer. In 2009, she released the single Party In The U.S.A, and it peaked at number two on Hot 100. It recently received the RIAA diamond certification in 2020.
Disconnecting from her iconic and conservative Hannah Montana persona, Cyrus released numerous albums like Can't Be Tamed, Younger Now, and Bangerz. The singer also raised a few eyebrows when she released the two singles We Can't Stop and her first Hot 100 number one Wrecking Ball. Miley is still active. She recently released her album, Plastic Hearts, while she is yet to win as a coach in The Voice. With a net worth of $160 million, she might have limitless credit cards.
Dr. Dre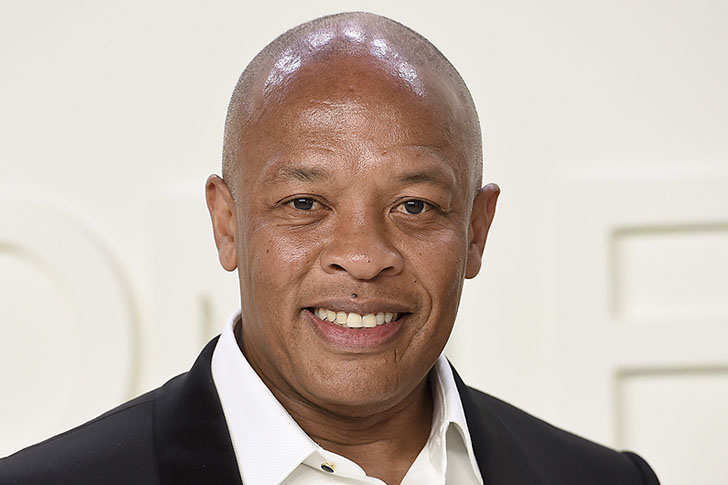 Andre Romelle Young is the full name of the American rapper and entrepreneur Dr. Dre. He became an A-list rapper after releasing his album The Chronic, selling over six million copies worldwide, while the single Let Me Ride off the album gave him a Grammy for Best Rap Performance.
Dr. Dre has been responsible for the careers of fellow A-list musicians such as Eminem, Snoop Dogg, and Mary J. Blige. In 2006, out of his disappointments with Apple's headphones, Interscope Chairman Jimmy Iovine and Dr. Dre launched the headphone brand Beats by Dr. Dre. By 2010, HTC purchased a 51% share of the company for $309 million but later sold it back. In 2013, Carlyle Group gave the pair a $500 million investment. The following year, Beats was sold to Apple for $3 billion, transforming his fortune of $280 million to $780 million with just one sign. Currently, Dr. Dre has a net worth amounting to $820 million.
Ariana Grande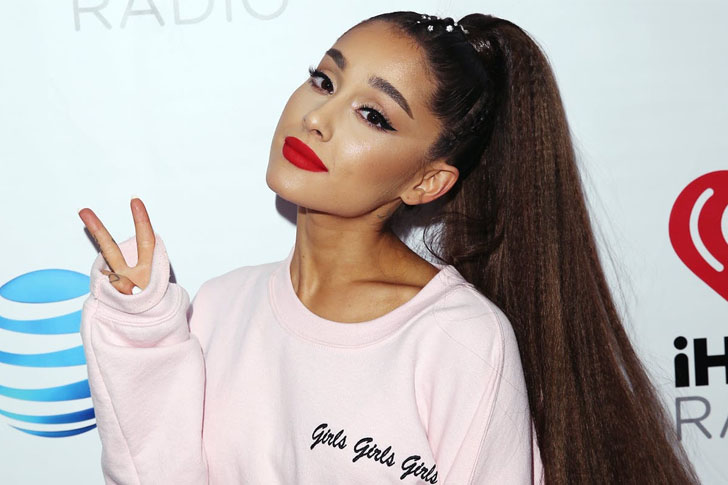 Like Demi Lovato and Selena Gomez, Ariana Grande started her career as a child actress before transitioning into a full-time singer. Prior to that, she is better known for her stint in Nickelodeon's Victorious as Cat Valentine. After the show ended, she released a full-length album entitled Yours Truly. It peaked at number one in Billboard Top 200, after selling 138,000 copies in its first week.
Grande is, without a doubt, currently one of the most popular singers in the world. Aside from her six chart-topping albums, except Dangerous Woman, which peaked at number two, she has the credit for most singles to debut at number one on Hot 100, such as 7 Rings and Thank U, Next. All the songs from her recent album, Positions, entered the said chart immediately after its release. With 229 million followers, Ari is the most followed female on Instagram. Catch her in the next season of The Voice as one of the coaches, adding another $25 million on her current net worth of $180 million.
Jay-Z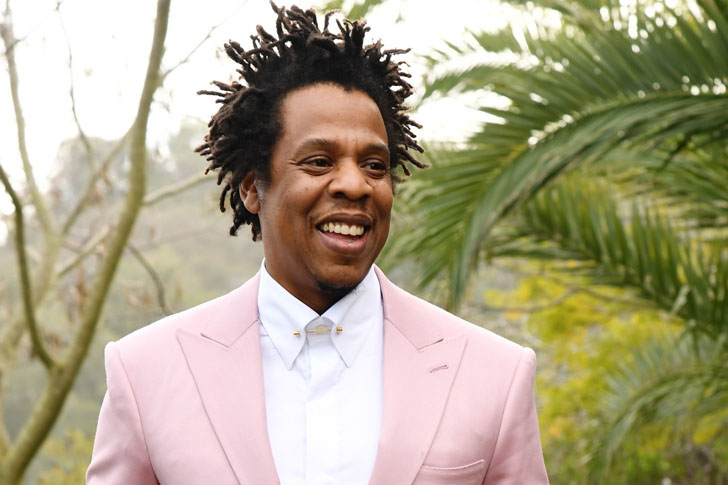 Shawn Carter, otherwise known as Jay-Z, is a famous rapper, producer, and businessman, Jay-Z. He entered the music industry in the 1980s. In 1995, along with Damon Dash and Kareem Biggs, they co-founded Roc-A-Fella Records, which Def Jam Records later acquired. Besides being Beyonce's husband, Jay-Z also boasts having 22 Grammy Awards and an impressive Guinness World Record for having 14 albums, which topped the Billboard Top 200, under his belt.
Although Jay-Z does not possess a degree, his net worth currently sits at $1 billion. However, it did not come from his music alone. The majority of this came from his business ventures. His champagne brand Armand de Brignac alone was reportedly worth $310 million. He recently sold 50% of his stake to luxury conglomerate LVMH. Apart from his beverage business, he is also associated with Uber, Tidal, and Roc Nation.
Kim Kardashian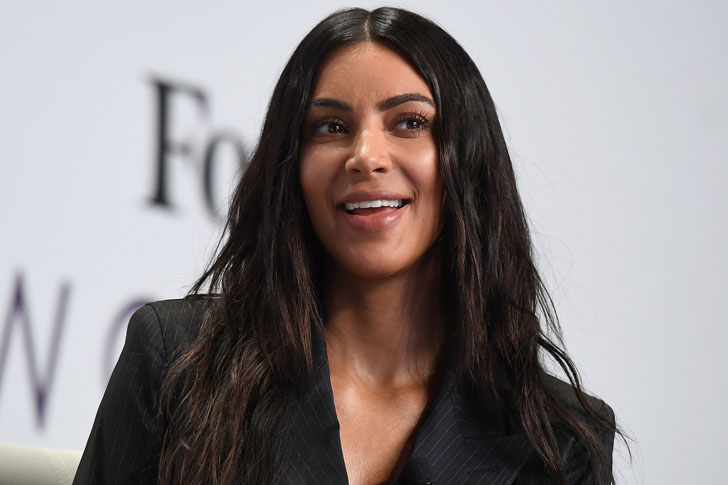 Kim Kardashian became famous in the reality show, Keeping Up With the Kardashians. With a degree of commercial success, the show birthed several spin-offs. Two of which are Kourtney and Kim Take Miami and Kourtney and Kim Take New York. These gained further attention for Kim and garnered her worldwide fame. Simultaneously, Kim nurtured an ever-growing fanbase by having an immense social media presence on Instagram and Twitter.
As of 2021, Kim has an approximated net worth of $750 million. Though her reality TV show projects contribute to her massive net worth, she also has multiple luxury brands to her name. With the following Kim fostered through her social media presence, her brands such as KKW Beauty, KKW Fragrance, and Skims became an instant success. Moreover, she has an app game under her belt called Kim Kardashian: Hollywood. These ventures are more than enough to afford her a luxurious lifestyle even as her reality show came to a close.
Michael Strahan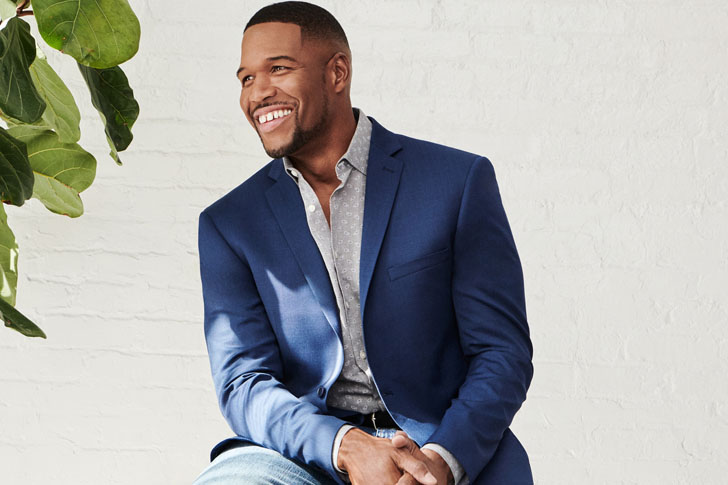 Michael Strahan was a prolific professional American football player. He played defensive end and played for the New York Giants for the entirety of his career. To his credit, he has two championships under his belt, set the record for most sacks in 2001, and is a Pro Football Hall of Famer.
Unlike most professional athletes, Strahan never had to undergo the anxiety of what happens next after retirement. In 2008, a year after he had retired from pro football, he was enlisted by Fox network to join the broadcasting team of their show, Fox NFL Sunday. That lined up Strahan for a brand-new, lucrative chapter of his life. Eventually, he would co-host the talk show, Live! With Kelly and Michael, and would move on to Good Morning America. Sources have also reported that Strahan earns $20 million annually for this show. That is quite a hefty salary considering he also has another gig for Fox as a football analyst.
Heidi Klum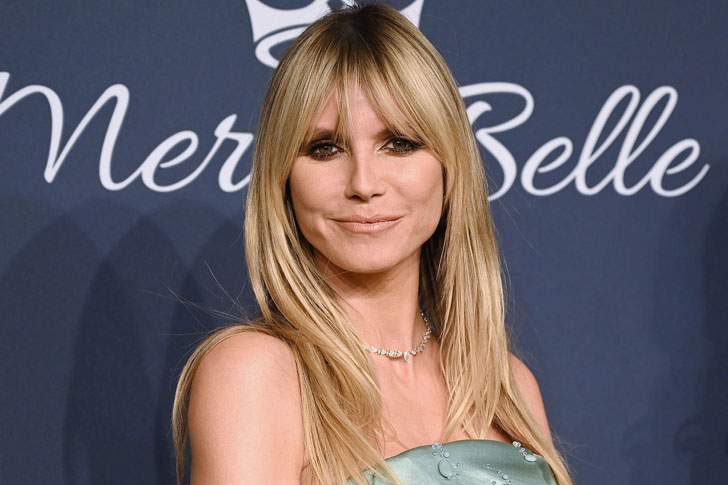 Heidi Klum is an American-German supermodel. She gained her status modeling for luxury brands such as Victoria's Secret, Astor, Pringle of Scotland, and Givenchy. Heidi also appeared in various well-established magazines worldwide. These include Vogue, GQ, Esquire, Sports Illustrated, and Glamour. At the height of her fame, she also appeared on several TV shows such as How I Met Your Mother, Spin City, and Yes, Dear.
Heidi, to her credit, is more than just a pretty face. She is a savvy well-accomplished businesswoman and a TV personality. The supermodel is a judge at several competition shows such as Project Runway, America's Got Talent, and Germany's Next Top Model. Apart from her TV shows, Heidi has a lucrative lingerie brand, Heidi Klum Intimates. She has also collaborated in designing shoes and clothing lines with several brands such as Birkenstock and Jordache.
Mark Wahlberg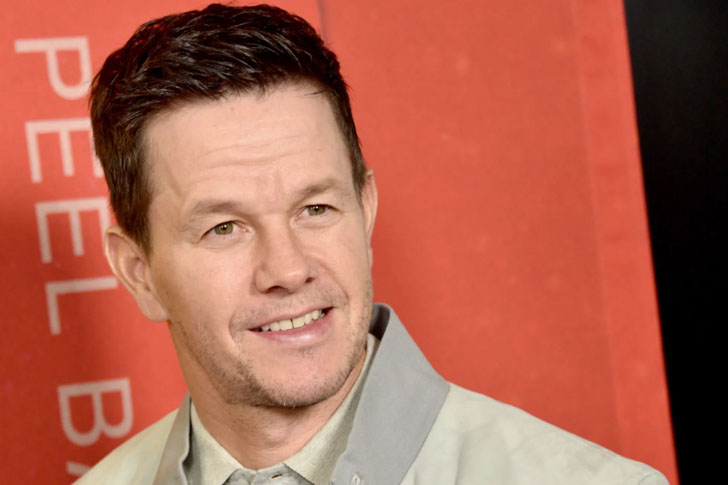 Mark Wahlberg formed the hip-hop group Marky Mark and the Funky Bunch back in 1991, with the debut album, Music of the People. They rose to fame with their song Good Vibrations, which topped the Billboard Hot 100. Unfortunately, this would be the peak of their success, as their second album would flop commercially. In 1993, the band disbanded, and Mark continued making music, partnering with Prince Ital Joe.
Although he had a reasonable degree of success with his music, Mark decided to pursue a career in acting in 1994. His first appearances in films include The Renaissance Man and Fear. In 2000, he received critical acclaim for his performance in the movie Boogie Nights. That served as his breakthrough performance, and he would star in blockbuster movies such as The Departed, Planet of The Apes, and The Fighter. His most lucrative film to date came in 2014, with the movie Transformers. In 2017, he was the highest-paid actor, accumulating $68 million for that year.
Jennifer Lopez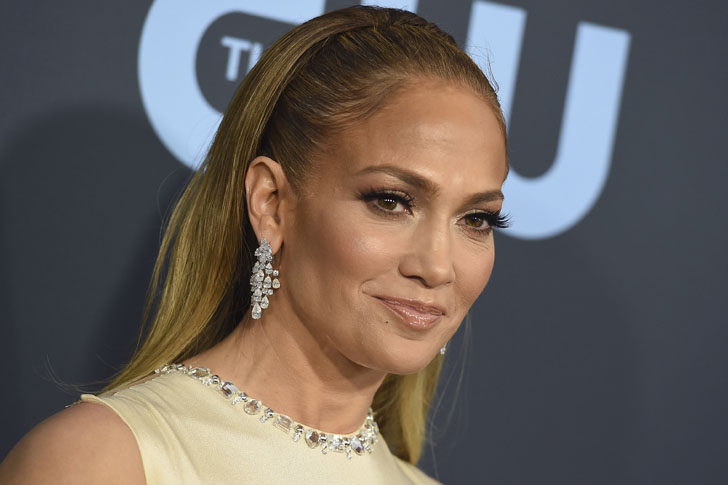 Jennifer Lopez first appeared on TV on the sketch show, Living in Color in 1991. Six years later, she landed her first leading role in the movie Selena. It garnered wide commercial success and made the young actress the first Latina actress to earn over $1 million for a single film. She would then star in films such as Anaconda, Wedding Planner, Main in Manhattan, Shall we Dance, and Monster-in-Law.
Apart from her lucrative career in films, Jennifer simultaneously achieved worldwide success in music. Her first album, On the 6, was first released in 1999. Two years later, she released her critically-acclaimed sophomore album, J. Lo, which coincided with her 2001 movie, Wedding Planner. It would prove to be a profitable marketing model for her as her third album also coincided with the movie Maid in Manhattan. To her credit, the industry now regards her as one of the most influential Latina entertainers of all time.
Demi Lovato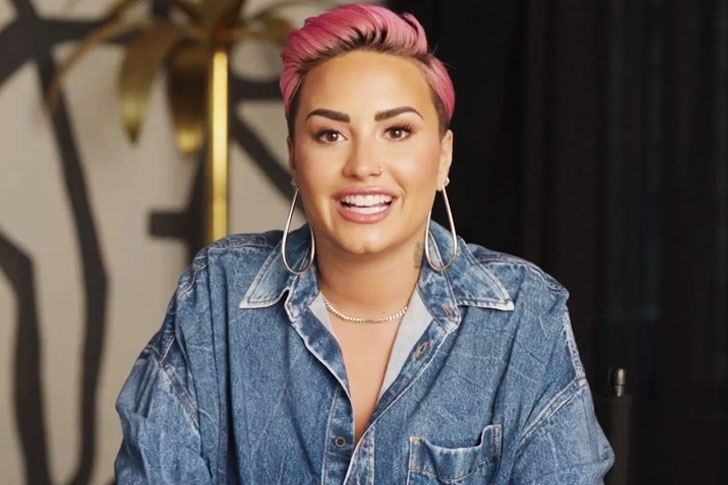 Demi Lovato started her career in the children's show Barney & Friends. She then made her breakthrough in Disney's Camp Rock. The TV musical film revolved around an aspiring young singer, Mitchie Torres, played by Demi, and her experiences at a summer music camp. She co-starred alongside Joe Jonas, Alysson Stoner, and Daniel Fathers. The film would prove to be a commercial success, and the sequel Camp Rock 2: The Final Jam was released two years after.
Much to Demi's benefit, her acting career's success perfectly set her up for a successful transition to music. The soundtrack of Camp Rock, This is Me, a duet she performed with co-star Joe Jonas, was also a commercial success. During the same year, she released her debut album, Don't Forget, which reached the second spot at the Billboard 200. Her succeeding albums garnered similar achievements to her credit, and her fifth album, Confident, won her a Grammy Award nomination.
Kanye West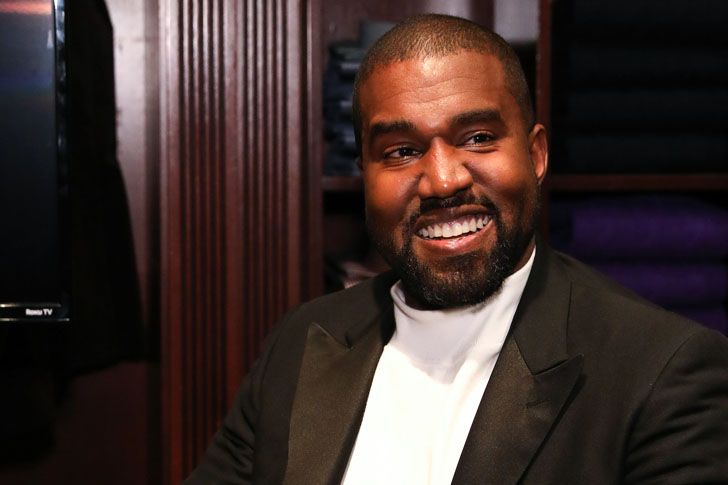 We all know Kanye West for being the eccentric and self-proclaimed genius rapper who built a billion-dollar empire out of his career. He was initially known as a music producer for the label Roc-A-Fella records during the early 2000s. Kanye then entered the limelight in 2004 with his debut album, The College Dropout. It quickly gained commercial success and acclaim. To his credit, he simultaneously established his record label, Good Music. He would then showcase his genius with his succeeding albums, infusing his music with various genres. Overall, he has won 22 Grammy Awards.
Hip-hop and rap have always made a significant impact in mainstream pop culture, and Kanye's career is a perfect example of this. He has effectively transcended his music career, with a very profitable breakthrough in the fashion industry. His fashion career has seen him collaborate with companies such as A.P.C., Nike, and Louis Vuitton. Moreover, his flagship brand, Yeezy, is known for its partnership with Adidas. Those in the know report that Yeezy is worth $3 billion.
Reese Witherspoon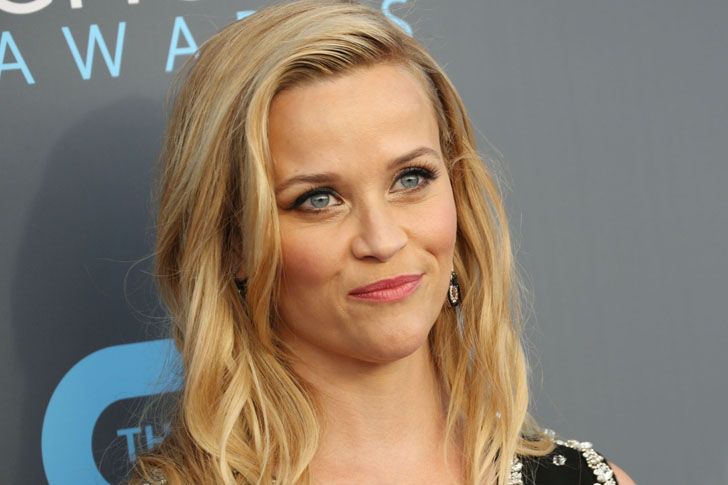 Reese Witherspoon is famous for her well-decorated acting career. Over the years, she has won an Academy Award, an Emmy Award, and two Golden Globes, among others. Reese is also among the top-paid actresses worldwide. At the height of her career, she endeared viewers starring in films such as Legally Blonde, Walk the Line, and Sweet Home Alabama. With the ever-growing success of TV shows in modern Hollywood, Reese made a transition to TV. She starred in several TV series such as Big Little Lies, The Morning Show, and Little Flies Everywhere.
Reese is more than just a pretty blonde Hollywood celebrity, though. She is a well-established businesswoman with investments in production companies and fashion. The prolific actress co-founded the production companies Pacific Standard and Type A Films, now known as Hello Sunshine. Pacific Standard is known for the films Wild and Gone Girl. On the other hand, Hello Sunshine has its hand in various projects such as podcasts and a book club.
Rachel Zoe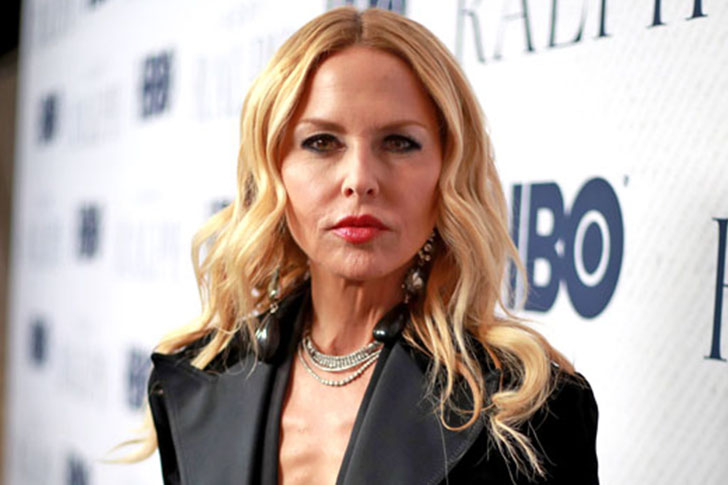 We all know Rachel Zoe for her work in the fashion industry. What may come as a surprise, though, is that she has no formal training in fashion. She studied at George Washington University for a degree in Psychology and Sociology. Rachel started her career as an editor and quickly made a name for herself as a celebrity stylist, with a star-studded clientele which includes Backstreet Boys, Anne Hathaway, Miley Cyrus, Cameron Diaz, and Eva Mendes.
In 2008, Rachel entered the limelight with the debut of her show The Rachel Zoe Project. It quickly proved to be a commercial success and would air for five seasons. She followed the successful series with the show Fashionably Late with Rachel Zoe. The show continued to focus on Rachel's insights into the latest fashion trends. Away from the limelight, she has continued to venture into several profitable business deals. That includes her subscription service Box of Style, her luxury fashion line, and two published books.
Meghan Markle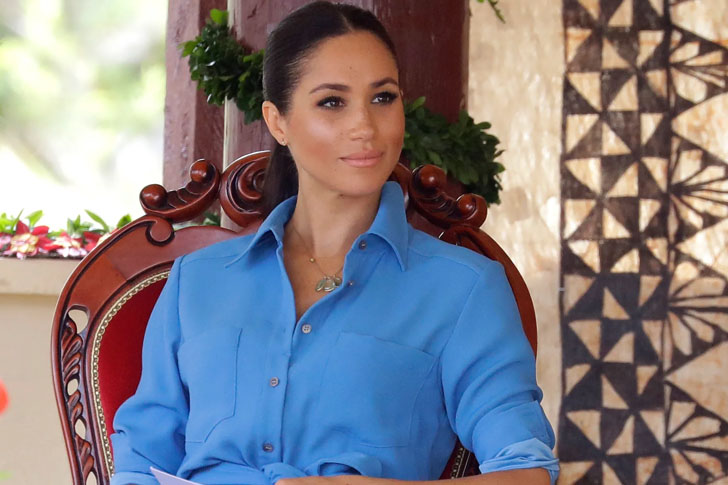 Meghan Markle is British Royalty. She was introduced to the Royal Family in 2018 when she married Prince Harry. She then served as a senior royal for four years until she and the Prince decided to step down as senior members of the monarchy and move to Los Angeles, away from the Royal Family. Her duties for the Family mostly entailed public appearances in local and international events.
Before her life of royalty as the Duchess of Sussex, we all knew Meghan as a Hollywood celebrity. Her early TV appearances were in the soap opera General Hospital. She also guest-starred in the shows CSI: NY, Century City, and The War at  Home. In 2011, Meghan would garner international fame for her role as Rachel Zane in the critically-acclaimed series Suits. Moreover, she also has a reasonable degree of success in blogging with her blog site, The Tig.
Mary-Kate And Ashley Olsen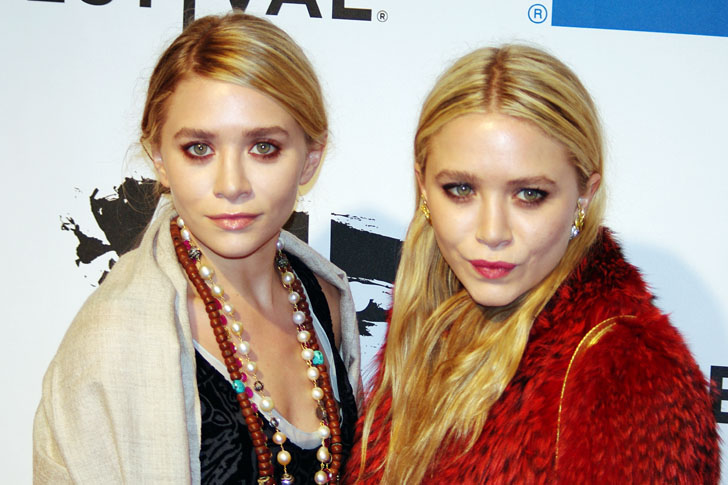 Nowadays, Mary-Kate and Ashley Olsen, or the Olsen Twins, are prominent figures in the fashion industry. Those in the know give the twins credit for the Ashcan or Bohemian-Bourgeois fashion trend. The look is typically characterized by oversized eyewear, loose sweaters, boots, and flowing skirts. Their famous brands include The Row, Elizabeth & James, and OlsenBoye. Their fashion career also boasts accolades, including Womenswear Designer of the Year in 2012 for their brand, The Row.
Before they were esteemed fashionistas, the Olsen twins were prominent child actresses. Their initial TV appearance was in the sitcom Full House. They then graduated to films, starring in movies such as To Grandmother's House We Go, It Takes Two, Billboard Dad, How the West Was Fun, When in Rome, and New York Minute. In 2012, the twins decided to move on from their acting careers and transition to fashion.
Caitriona Balfe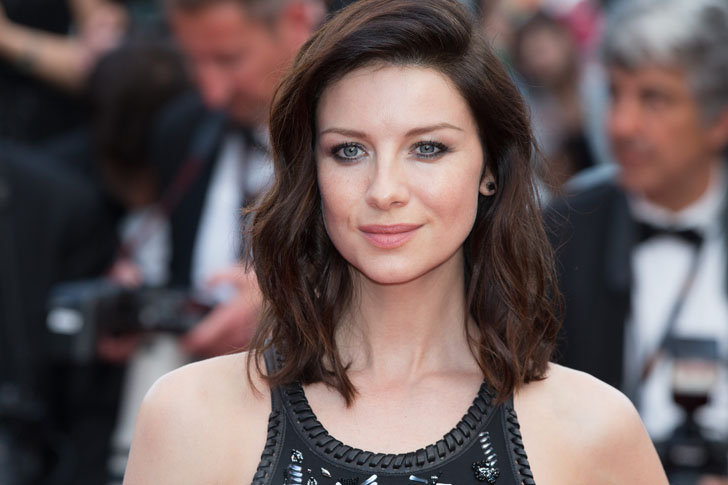 Caitriona Balfe has the looks of an Irish goddess. Before rising to fame, however, she had her humble beginnings as an aspiring supermodel. Her stint as a budding model includes her modeling for luxury brands such as Dolce & Gabbana, Louis Vitton, Chanel, and Givenchy.
With her reasonable degree of success in modeling, Balfe decided to shift to acting with a small role in the film The Devil Wears Prada. Much to her credit, she then enrolled in several acting classes to further hone her craft. Balfe would then star in the films Super 8, Now You See Me, and Escape Plan. In 2013, Balfe would portray the character she would be most famous for, Claire Beauchamp, in the series Outlander. Some of her most recent works include Money Monster, The Dark Crystal: Age of Resistance, and the critically-acclaimed Ford vs. Ferrari.
Chrissy Teigen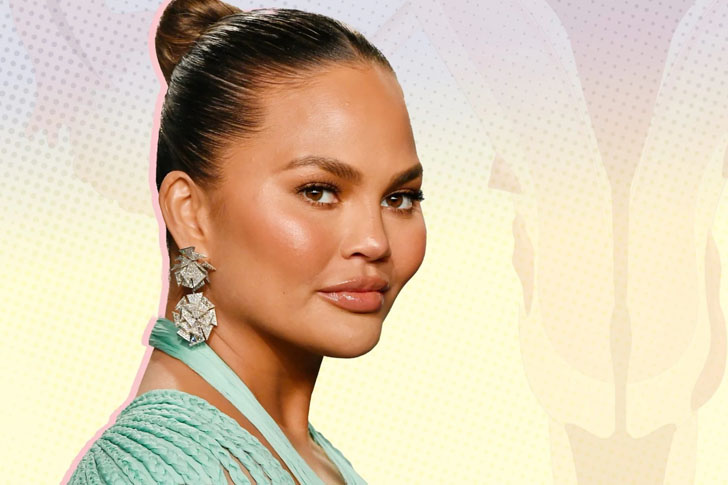 Chrissy Teigen made her claim to fame as a model. She professionally debuted in the annual Sports Illustrated Swimsuit issue back in 2010. The following year, she made further strides, designing a capsule collection at Mercedes-Benz Fashion Week Swim. Chrissy also managed to get featured in the video game, Need for Speed.
In 2013, Chrissy shocked the entertainment industry when she married John Legend. At that same time, she was also starting her TV career with a hosting gig for VH1's Model Employee. A couple of years later, Tyra Banks enlisted her for her daytime talk show, FABLife. Here she would showcase her passion for food and work as a food stylist and panelist. Today, Chrissy also has a couple of published books to her credit. Among which is Cravings: Recipes for All of the Food You Want to Eat. It received critical acclaim and is a New York Times Best Seller.
Brie Larson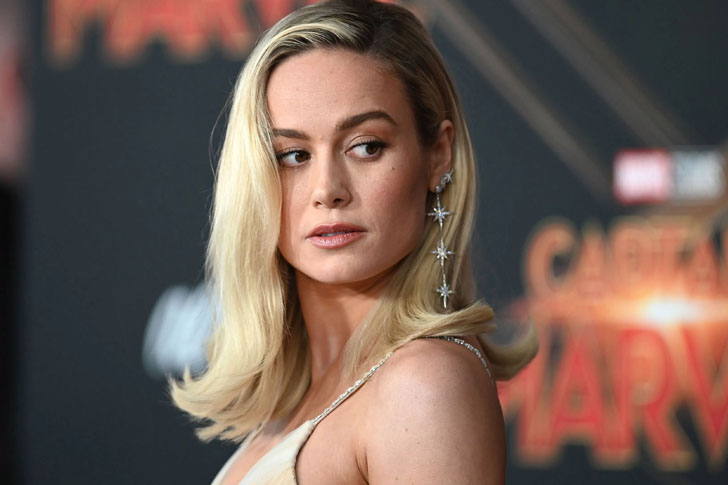 If you're a fan of the Marvel Cinematic Universe, then Brie Larson needs no introduction. She was one of the recent additions to the franchise before the finale of the Avengers series. Brie played Captain Marvel's role, arguably one of the strongest heroes in the film series. Outside of that well-known project, Brie is famous for her roles in comedy movies such as Scott Pilgrim vs. the World, 21 Jump Street, and Hoot. To her credit, she is a recipient of multiple accolades, including an Academy Award, a Golden Globe, and an Emmy Award.
However, what may come as a surprise is that Brie had a stint as a musician before making a breakthrough in acting. In 2005, she released her debut album, Finally Out of PE. Sadly it was a commercial flop, and she would primarily focus on acting.  That just goes to show that not all failures are bad. Like Brie's music career, failure might just be a re-direction.
Jamie Dornan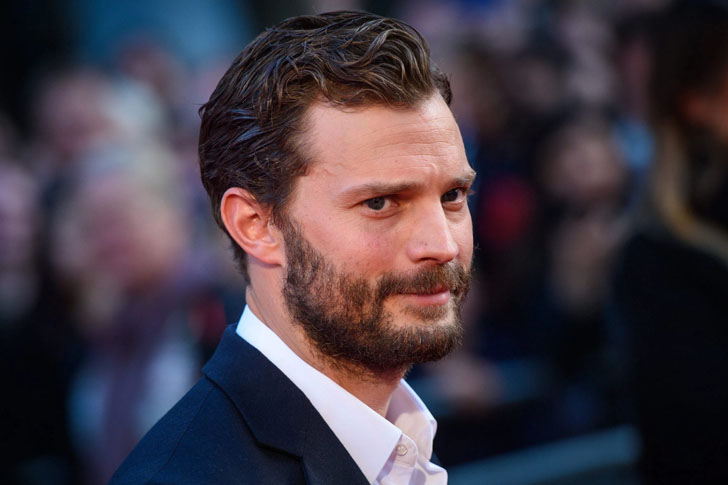 Jamie Dornan captured the hearts of women across the world with his breakthrough performance in the film adaptation of Fifty Shades of Grey. Its commercial success quickly guaranteed its sequels, Fifty Shades Darker and Fifty Shades Free. Moreover, he has starred in movies such as Marie Antoinette, Robin Hood, Burnt, A Private War, among others. Apart from films, the actor is also known for starring in TV shows such as Once Upon a Time, The Fall, New Worlds, and Death and Nightingales.
Before Dornan pursued a career in acting, he made a name for himself as a model. He initially appeared in the reality show Model Behaviour. Not long after, he was modeling for brands such as Hugo Boss and Armani. To his credit, he also appeared in commercials for Calvin Klein, Banana Republic, Dolce & Gabbana, and Levi's Jeans, among others.
Diane Kruger
Before having a successful career in Hollywood, Diane Kruger first graced the modeling runways for big brands in the fashion industry, such as Marc Jacobs, Dolce & Gabbana, and Sonia Rykiel. She was also fronting campaigns for Giorgio Armani, Burberry, Louis Vuitton, Yves Saint Laurent, and Chanel, to mention a few. In addition, Kruger has appeared on the pages of Cosmopolitan, Vogue Paris, and Marie Claire.
In the following years of her modeling stints, she steered her career towards acting in Hollywood. Determined, she took acting lessons at the Cours Florent. Soon after, she debuted on the big screen in the movie The Piano Player in 2002. Thanks to her exemplary performance, Kruger acted in major films like Troy and National Treasure in just a short span of time. She has achieved great success through the years in her Hollywood career and her acting investments have definitely paid off.
Vera Wang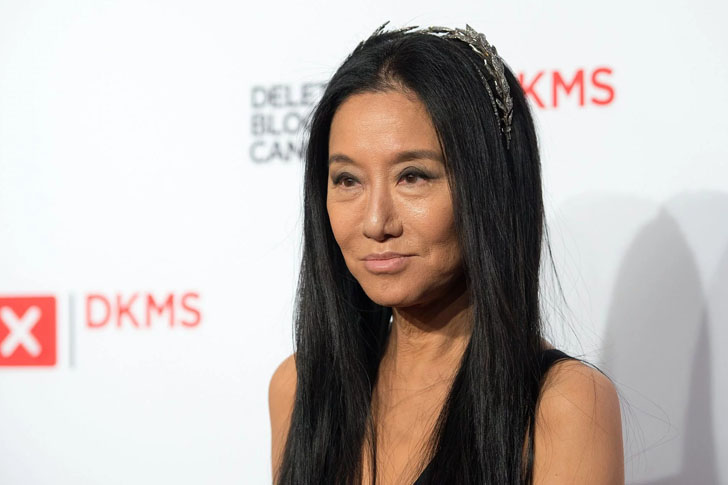 Globally recognized for her fashion, jewelry, and homeware designs, Vera Wang has achieved tangible success in the fashion industry since deciding to use her investment money to open a bridal shop in New York three decades ago. The designer's career has always been involved in the fashion scene, working for Ralph Lauren as an accessories designer and Vogue magazine as editor.
People have wondered why Wang started her business at 40. Why not start younger? In one article interview, she shared that she could have kicked off her fashion company earlier but would be less equipped with the knowledge needed to be in business. Though hesitant to establish a company at first, Wang pursued with the help of her businessman father's insight. The idea became clear to her and went on to establish a successful brand—all thanks to her father's advice.
Grace Kelly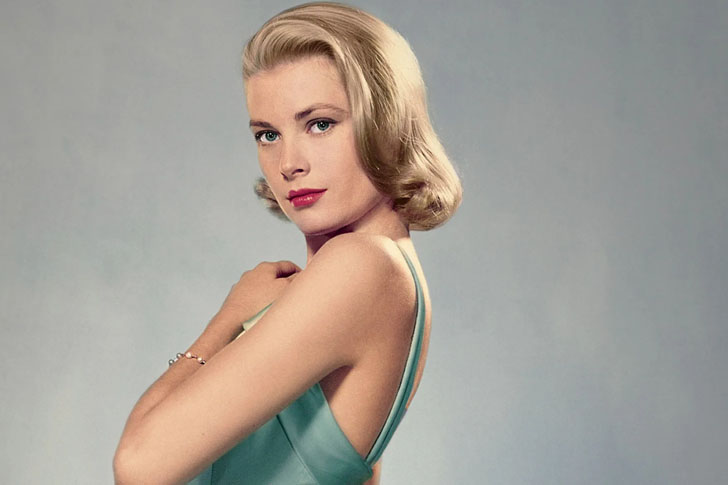 Sometime after her graduation from the American Academy of Dramatic Arts in 1949, Grace Kelly began her appearances in theatrical productions in New York City and live drama production broadcasts in the 1950s during the Golden Years of Television. For her performance in the adventure-romance film Mogambo in 1953, she was nominated for an Academy Award Best Supporting Actress. Her performance gained acclamations in the industry, which caused more movie offers. She eventually won an Academy Award for Best Actress for the drama film The Country Girl in 1954.
In 1955, Kelly led the U.S. delegation at the Cannes Film Festival that had taken place in France. During the time, she was invited for a photo session with Prince Rainier III at the prince's palace, a few kilometers from the venue. Following that event, the actress and Prince Rainier III had a year-long courtship which eventually led to their marriage. At the young age of 26, even with a significant degree of success in Hollywood, Kelly quit show business to become Monaco's Princess in 1956.
Will Smith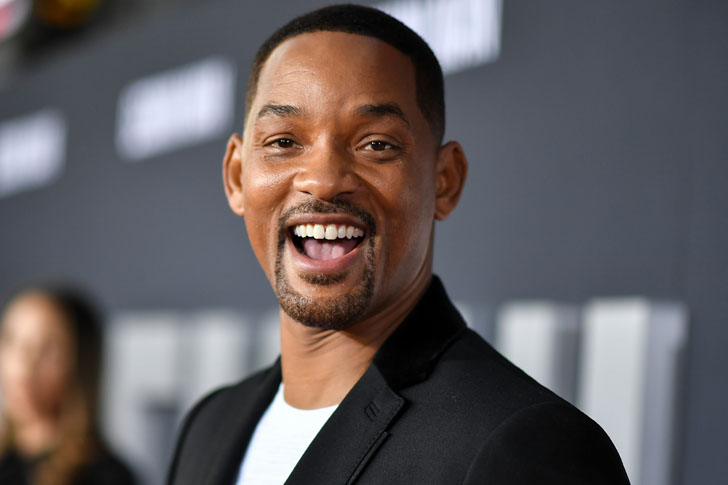 Will Smith is one of the most bankable celebrities in Hollywood, credit to his blockbuster movies' performances. However, his career started in the music scenes as a rapper called The Fresh Prince with his disc jockey childhood friend Jeff Townes. In 1987, they released their first album Rock the House, under Jive Records.
With his rising popularity in the 1990s, Smith began to embark on his acting career with a contract under NBC Network. Soon after, he starred in the television series The Fresh Prince of Bel-Air, which ran for six seasons until 1996. Smith starred in several movies such as Six Degrees of Separation and Bad Boys during those years. As his acting career flourished, more blockbuster films were produced. As a result, the rapper-turned-actor holds several Hollywood records for being the only actor to have grossed over $100 million in the box office for consecutive films.
Hilary Duff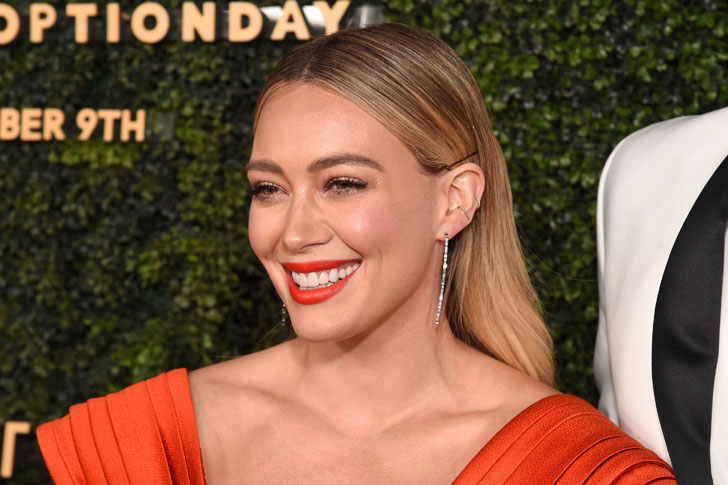 Best known as Lizzie McGuire in the eponymous television show Lizzie McGuire, Hilary Duff achieved significant success in her profession as an actress and a singer. In addition to her television shows, several music albums under Disney's label were also released by the young actress at the time. As a result of her prominence, Duff was labeled as a "teen idol." Over the years, she actively pursued her movie career but still maintained her television and singing projects.
With a successful career, Duff put her investment money into a business venture with fashion brand DKNY and set up a fashion line of her own. She also put up her own clothing line company called Stuff by Hilary Duff and collaborated with the eyewear company GlassesUS. Cosmetics and children's products are among other businesses that Duff also has. Presently, her ventures are having significant success.
Ava DuVernay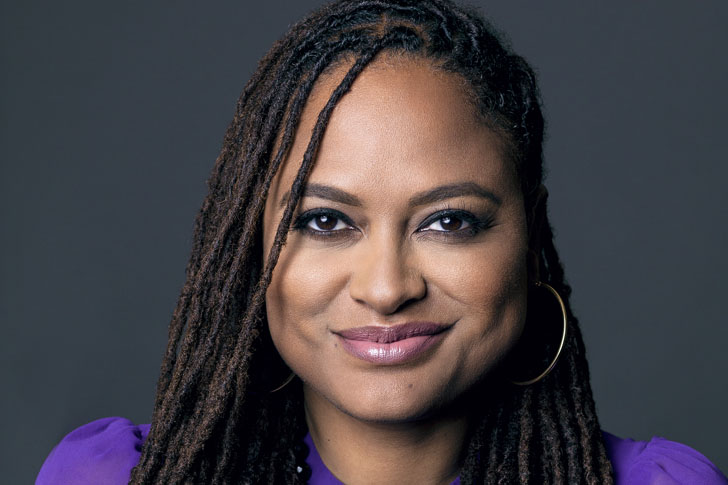 As the first African-American woman to direct a movie with a budget of over $100 million, Ava DuVernay didn't start her career in directing films through schools or assistant-position jobs like other traditional directors did. In one article interview, she shared that she started to pick up a camera at age 32. Initially, she planned a career in journalism. However, after having her internship at CBS News, her plans quickly changed.
In 1999, DuVernay went to do publicity and film marketing. Around that time, she used her investment money to create her own company called The Duvernay Agency. She worked in collaboration with the films Invictus, Collateral, and Dream Girls. In 2008, she created a documentary called This is Life about a hip hop scene in a local café. Two years later, she made her first feature film titled I Will Follow and realized the stories she needed to share. Years after that, her success in directing films has gained significantly.
Alexandria Ocasio-Cortez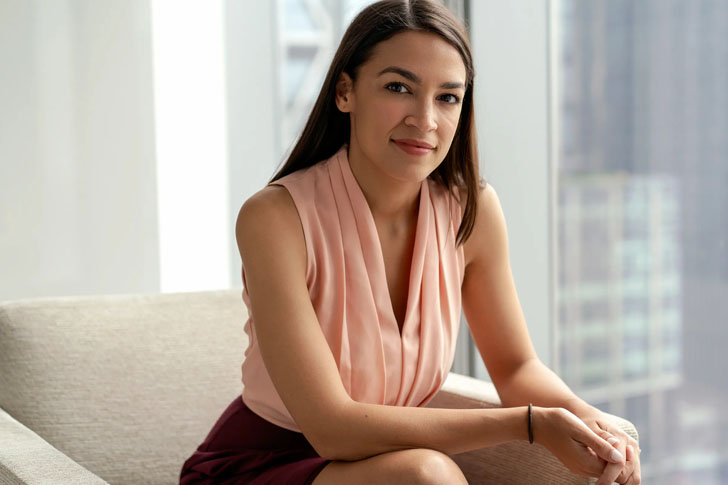 Before her popular rise to the political arena, the inspirational Alexandria Ocasio-Cortez has always been involved in social causes. After getting her degree in international relations and economics from Boston University, she returned to the Bronx, which is where she grew up. During that time, she also launched her now-defunct publishing firm called Brook Avenue Press to help publish works that portrayed the Bronx in a positive light.
In 2016, Ocasio-Cortez's journey to the public office began. She served as an organizer for the presidential campaign of Bernie Sanders. Following the campaign, she traveled across America by car to speak to people affected by a particular crisis. Her campaign officially started in 2018 while tending bar at Flats Fix in New York City. Eventually, she became the youngest woman to ever serve the United States Congress and is currently the youngest member of the 116th Congress.
Oprah Winfrey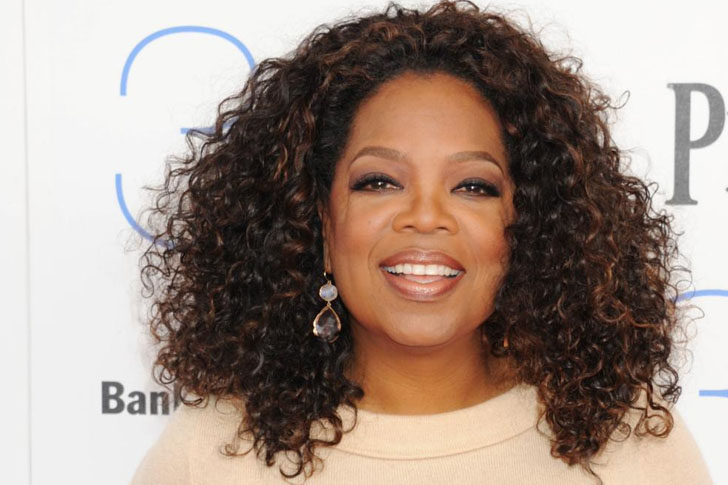 Oprah Winfrey started her career in the entertainment industry with a job in a radio station—and this happened while she was in high school. Years after that, her career transitioned to television as she co-anchored local evening news. With her unique and emotionally rich delivery style, she eventually got her own daytime talk show. With her investment money, she launched her own production company, Harpo Productions, which worked on the television talk show she hosted, The Oprah Winfrey Show, from 1986 to 2011.
The show focused on self-improvement, mindfulness, and spirituality. Since then, she's been credited for revolutionizing the genre of tabloid talk shows with an intimate and confessional-style approach to media communication. Apart from her hosting career, Winfrey has starred and produced numerous movies on the big screen, receiving several accolades. Furthermore, she is also a marvelous philanthropist, giving away $400 million for educational causes.
Julia Child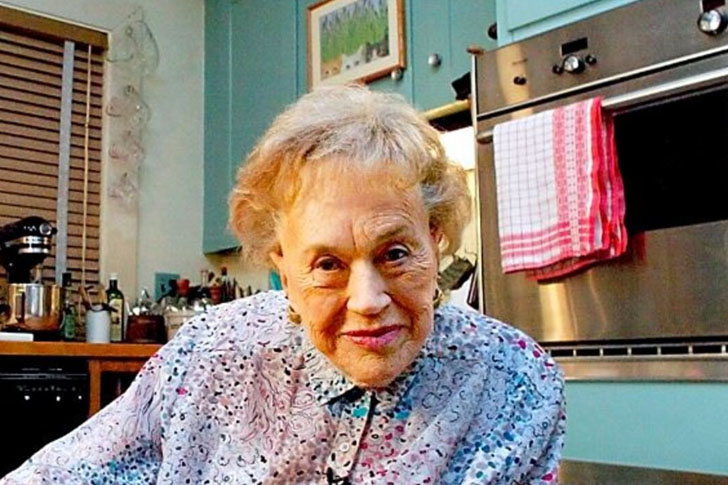 A well-known cooking show personality, Julia Child started as a copywriter for the advertising department of W. & J. Sloane in New York City after she earned her college degree. She then joined the Office of Strategic Services and worked as a typist. After several years since working in OSS, in 1951, Child graduated from the prestigious culinary school Cordon Bleu in Paris. Soon after, she joined the Le Cercle des Gourmettes cooking club and met Simone Beck, who was writing a French cookbook for Americans.
Beck convinced Child to work with them to make an Appeal to the Americans. Following the success of their book, Child went on to publish twenty titles both under her name and with others. In 1963, she created and hosted her television cooking show titled The French Chef. In the years that followed, she continued to publish cooking books and cast in television cooking shows. Child was recognized for bringing French cuisine to the American public.
Nora Ephron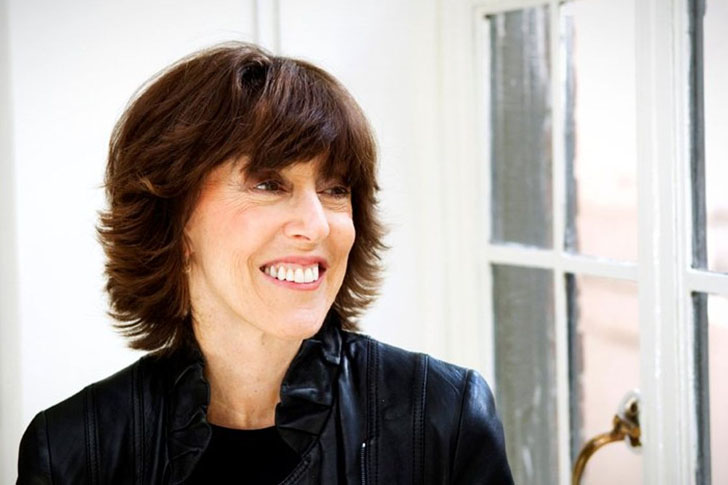 Nora Ephron was an accomplished and celebrated director, filmmaker, writer, and author. She was best known for her sharp and forthright wits. In 1962, right after graduating from Wellesley College, Nora briefly worked as an intern in the White under President John F. Kennedy's administration. Later on, she worked as a reporter for five years in Post. As she became a successful writer, Esquire had her wrote columns for them.
Ephron's screenwriting profession started in the mid-1970s when she and her then-husband, Carl Bernstein, rewrote a script for All The President's Men. However, the script was not used but was seen by someone. Eventually, she was offered a screenwriting work for the television. The 1992 comedy film This is My Life was the first directorial debut for Ephron. Eventually, she went on to produce and direct more movies on the big screen. To her credit, she had received numerous accolades for her works in the industry.
Candace Nelson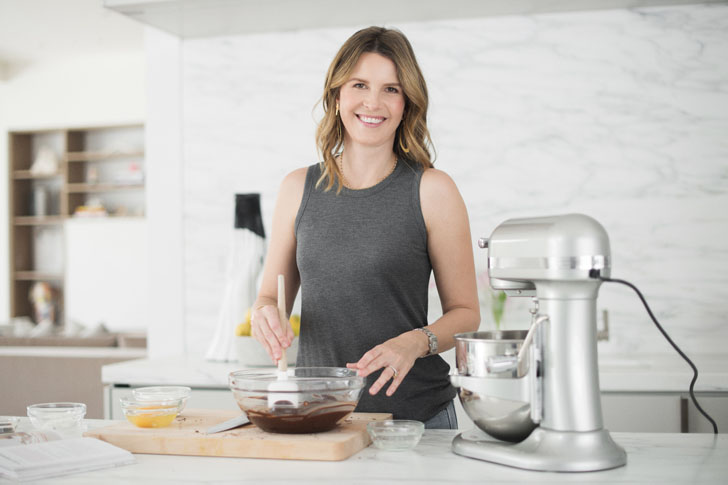 When baking runs in the family, it's inevitable for Candace Nelson to have an affinity for pastry. She's a judge on a reality competition, baking series shows Sugar Rush and Cupcake Wars. Before entering the bakery business, she and her husband, Carl, started their profession as investment bankers. After years in the industry, Nelson decided to focus on putting up a pastry and custom cupcake business from her home in San Francisco.
In 2005, she and her husband founded Sprinkles Cupcake. She also wrote a New York Times Best Seller book entitled The Sprinkles Baking Book, a book of recipes for cupcakes and classic desserts. In 2018, her show Sugar Rush premiered on Netflix. Around that time, Cupcake Wars on Food Network, where she served as a judge, was also launched. Aside from her pastry business, Nelson runs a Neapolitan-style pizza restaurant in California.
Sara Blakely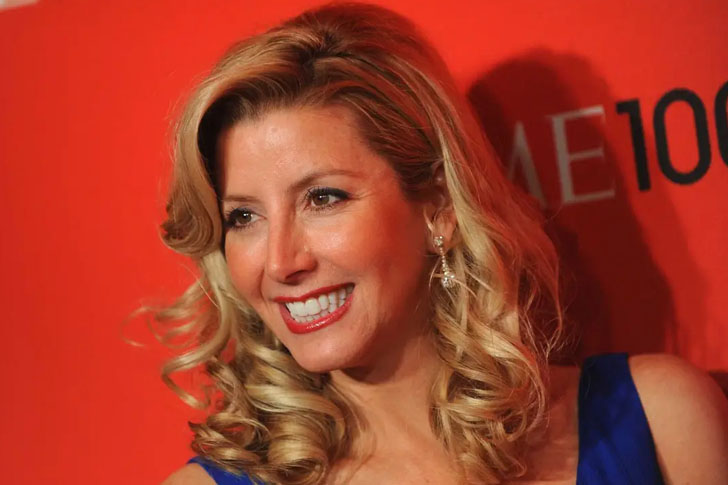 One of the most successful entrepreneurs in the United States is Sara Blakely, but her career trajectory was unusual. After her brief 3-month stint at Walt Disney World in Orlando, she landed a job at Danka, an office supplies company, and sold fax machines door-to-door. Eventually, Blakely got promoted as national sales trainer. As it came with the job, she had to wear pantyhose in the hot climate of Florida. At some point, she needed something that would provide a clean look under her white trousers. When she couldn't find one and was dissatisfied with the available hosiery products, she decided to delve into some DIY experimentation.
During her tenure in Danka, Blakely set aside $5,000 for the development of her hosiery idea. Finally, after two years of development, she was ready to pitch her idea to some hosiery mills in North Carolina. Sadly, her concept was disregarded by the male representatives who underestimated the relevance of her vision. Fortunately, after two weeks had passed, a mill operator based in Asheboro, North Carolina, called Blakely and offered to fund her idea. Soon after, SPANX hosiery products took off and reaped success—credit to her determination.
Beth Gerstein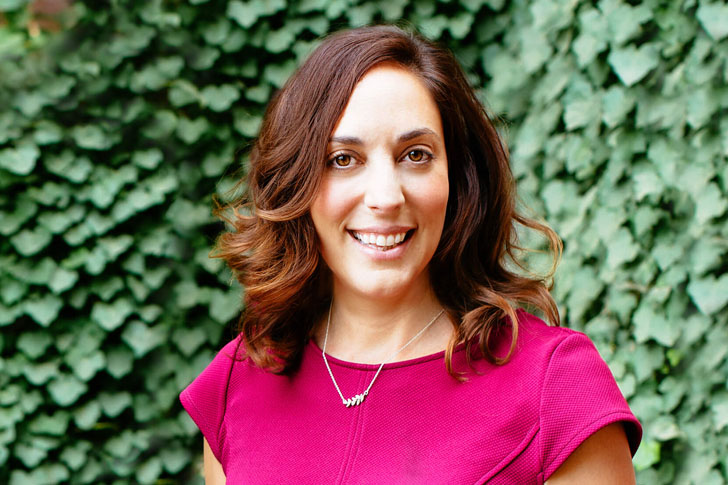 Beth Gerstein graduated from the Massachusetts Institute of Technology with a dual degree in Electrical and Biomedical Engineering—she loves electricity. Kidding aside, Gerstein is the co-founder of the jewelry design company Brilliant Earth, which uses ethically sourced diamonds and other gemstones for all of its products. The company was established in 2005 in San Francisco, California, together with her friend Eric Grossberg.
Before Brilliant Earth's realization, she worked as a head teaching assistant for a class in electrical engineering at MIT. When Gerstein and her then-fiancé were looking to buy an engagement ring in 2005, she knew she needed to find a conflict-free diamond to feel good about wearing. Back in her MBA class at Stanford, she was made aware of "conflict diamond" issues. After being intrigued by her classmate's business plan, they both went on to found Brilliant Earth.
Joy Behar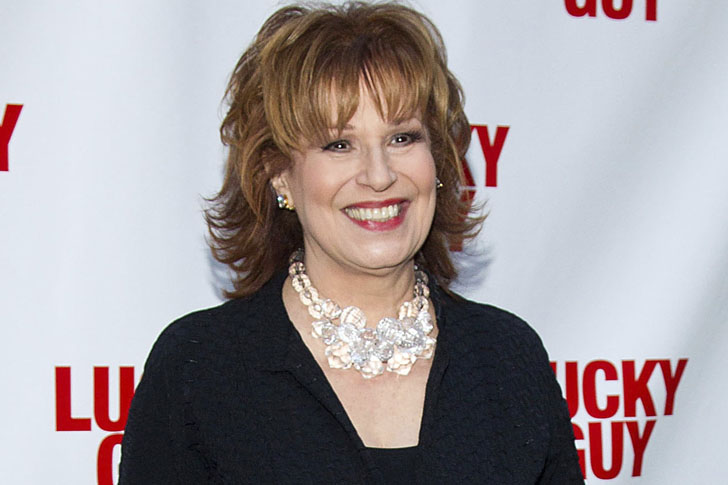 Not all dream jobs are landed right at the beginning of one's career. For Joy Behar, it began at age 40. Before landing her dream job as co-host on The View, she worked as a schoolteacher. In the years that followed, she became a receptionist at Good Morning America and eventually a producer in the early 1980s. As a stand-up comedian, she also made her appearances at the said program.
In 1997, Behar became one of the original panelists of the daytime talk show The View on ABC. Initially, she appeared on the show when The View co-creator Barbara Walters was off but eventually became permanent. In 2009, the hosts won the Daytime Emmy Award for Outstanding Talk Show Host after a decade of nominations. In the years that followed, Behar went on to host her own talk shows. Aside from hosting, she has also starred in several big-screen movies and theatrical plays and authored a few books, including children's books. Behar still has a lot of gas left in the tank and continues to work in the industry.
George Foreman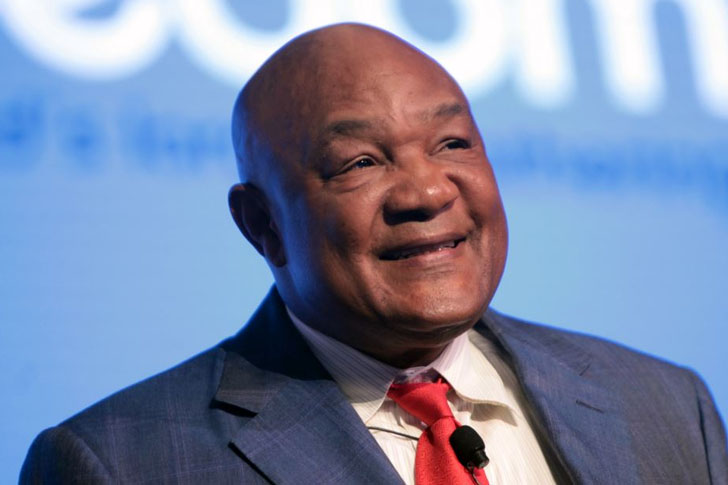 George Foreman achieved significant success throughout his boxing career. However, his success in life didn't stop there once he retired from sports. Nicknamed "Big George" in the boxing world, Foreman was a two-time World Heavyweight Champion competed between 1969 and 1997. At some point in his career, he retired but later made a comeback. To his credit, he came back swinging and won the unified championship titles at age 45, becoming the world's oldest heavyweight champion in history.
Following his retirement in boxing, Foreman went to become a boxing analyst for HBO for some time. However, he decided to pursue other opportunities and partnered with Salton, Inc. This company made the famous George Foreman Grill. During that time, they were looking for a spokesperson for their fat-reducing grill. As of 2009, the George Foreman Grill had sold over 100 million units worldwide. Foreman achieved tremendous success in his profession and business, thanks to his skills both inside and outside the boxing arena.
Karyn Parsons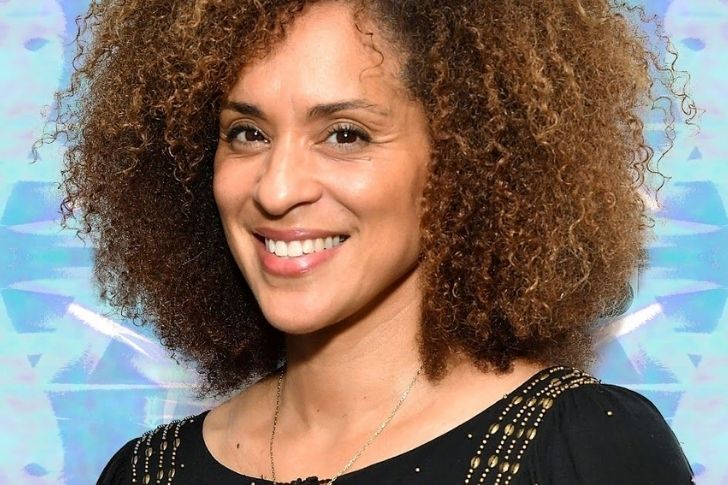 Karyn Parsons has successfully made a big name in the entertainment business as Hilary Banks on the hit sitcom The Fresh Prince of Bel-Air. She worked alongside Will Smith from 1990 to 1996. The actress also became a part of the production projects Major Payne and The Job until she focused on philanthropic works. Parsons bravely left the rather lucrative Hollywood world to put her investment money in the foundation called Sweet Blackberry.
The company produces a series of animated films about the unsung black heroes, starting with the story of Henry "Box" Brown." Parsons has also published two children's books. The first one is a middle-grade novel entitled How High the Moon, while the second one is entitled Flying Free. She still has a lot to come for the kids nowadays, telling more stories about African-American history. The former actress is now married to the director Alexandre Rockwell, with whom she shares two kids.
Mara Wilson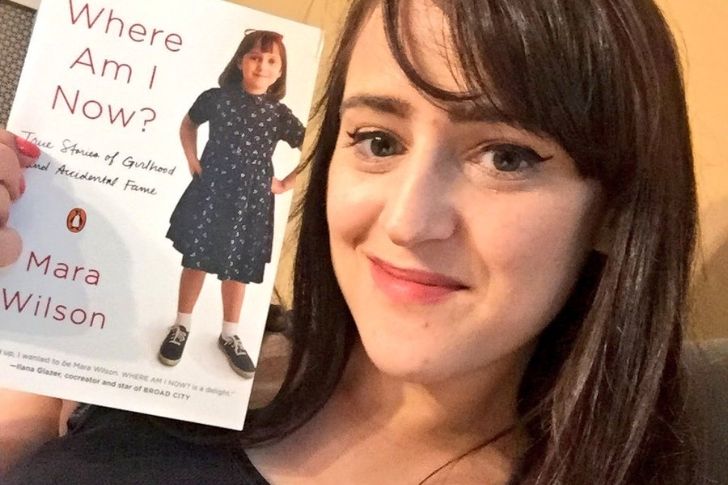 Who would ever forget Mara Wilson as Matilda, the young child who had super telekinetic powers put everyone in awe back in the late '90s one way or another? She continuously gained traction back then, thanks to the successes of her hit movies, Mrs. Doubtfire, Miracle on 34th Street, A Simple Wish, and more, but despite the fame and accomplishments, Wilson retired from acting in 2000. She was only 13 at the time and at the peak of her career.
What made the now-33-year-old former actress leave the business? She wanted to focus on her writing, so she worked on her college degree. She graduated from New York University's Tisch School of the Arts in 2009 and fulfilled her dream to be a professional writer. She writes an article for the online magazine Cracked.com and other op-ed pieces online. In 2016, Wilson also published a book about her life and career entitled Where Am I Now?: True Stories of Girlhood and Accidental Fame.
Peter Ostrum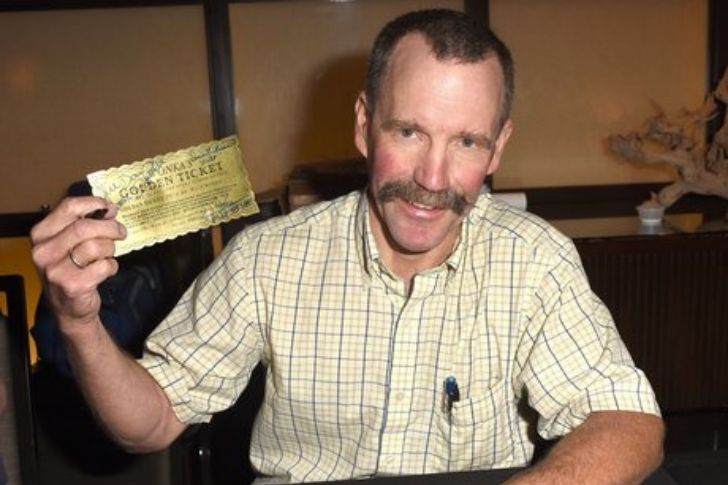 Peter Ostrum only has one acting credit, and that's Willy Wonka & the Chocolate Factory in 1971. He did enjoy doing the movie, sure, but he passed up on the chance to sign another three-film contract to continue his blossoming career. The now 63-year-old former actor turned his back from Hollywood and only speaks of his time in the business once a year in front of schoolchildren.
Ostrum successfully found his calling, and it's looking after pets. He's now a successful veterinarian after becoming interested in horses while doing Willy Wonka. He was heavily influenced by a senior veterinarian who was tending the horses back then. This pushed him to continue his studies and worked hard to receive his Doctorate of Veterinary Medicine in 1984. Ostrum is now happily living with his wife, Loretta M. Lepkowski, and two kids in Lowville, New York, where he practices his profession.
Eve Plumb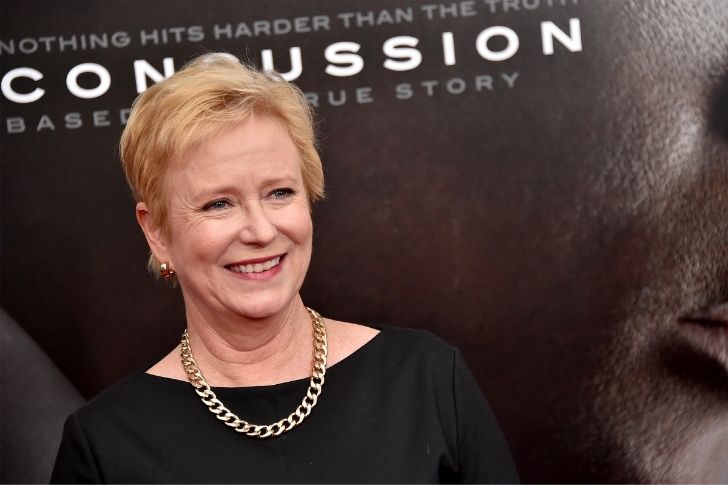 Fans famously know Eve Plumb for her role as the middle daughter of Jan Brady on the hit sitcom The Brady Brunch. She continuously portrayed different roles on both the big and small screens. She's still part of the entertainment industry until today, but there's another job that she loves to do the most—painting.
The 62-year-old star has eyes for the arts and has been painting for more than two decades now. Plumb's not only good at it; she's successful at it, too. The actress is enjoying holding exhibits at select galleries across the US. A degree-holder herself, Ted Nichelson found her to be a very intellectual person. He commends her being a deep thinker. Her love for arts only shows how talented an artist she is, and she made several of the artwork and pictures hanging in the renovated Bradley house.
Omri Katz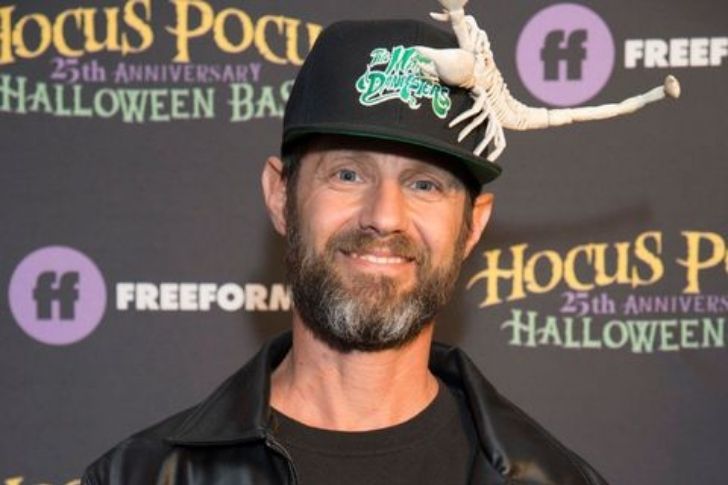 Omri Katz started his acting career in the early '80s but left after just almost two decades. He began as a young actor and became a part of some of the hit movies and TV shows. He's best known in his roles in Eerie Indiana, Matinee, and Adventures in Dinosaur City, but he is best remembered in the iconic fantasy film Hocus Pocus. At the age of 26, however, Katz decided to leave the entertainment world and focus on being a hairdresser instead.
It looks like he wants to work behind the scenes instead of in front of the camera. Nothing is much known about the former actor today. Who knows, he may have made a huge investment by putting up his own salon and working with the most famous stars in Hollywood. Katz reportedly manages to keep in touch with his Hocus Pocus co-stars, so he may get to work with Sarah Jessica Parker, Bette Midler, and Kathy Najimy sometimes.
Peter Billingsley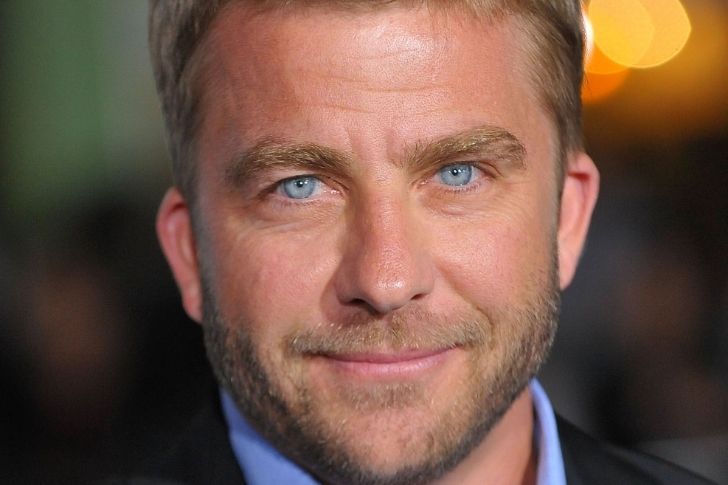 Peter Billingsley started young in the business, as young as an infant in TV commercials. He then became a child actor, playing the role of Ralphie Parker in the 1983 movie A Christmas Story and two other film projects, The Dirt Bike Kid and Death Valley. With his cute and charming face as a kid, he was chosen to do a number of chocolate syrup commercials in the '80s. While growing up, however, his career started to slow down, so he tried his luck in working behind the scenes in 1994.
He began getting credits as writer and director, beginning with the short film The Sacred Fire, which he also starred in. The movie got everyone's attention and winning a prestigious award. From here, everything is history. Billingsley continued working behind the camera. He is now more famous for being a producer and director, collaborating with some of the best in the business, especially with his close friend Jon Favreau.
Dylan Sprouse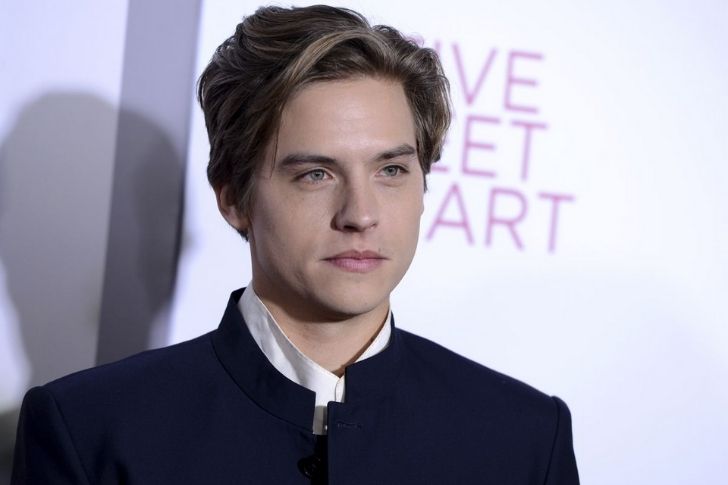 Former Disney star Dylan Sprouse is now 28. Along with his equally famous twin brother Cole, he started working at the tender age of eight months. He and Cole used to play the same role, taking turns in big projects like Big Daddy and Friends, among others. They also did The Suite Life of Zack & Cody together as kids.
Dylan, however, took a step back from the entertainment world while his brother continued. He resumed his studies and worked hard to obtain a four-year degree in video game design. He also started a business called All-Wise Meadery in Williamsburg, Brooklyn. He's still part of the limelight, though, and occasionally does film and TV projects such as After We Collided and Turandot. Dylan also worked on a new comic book, Sun Eater, which was published by Heavy Metal and DiGa Studios.
Kevin Jonas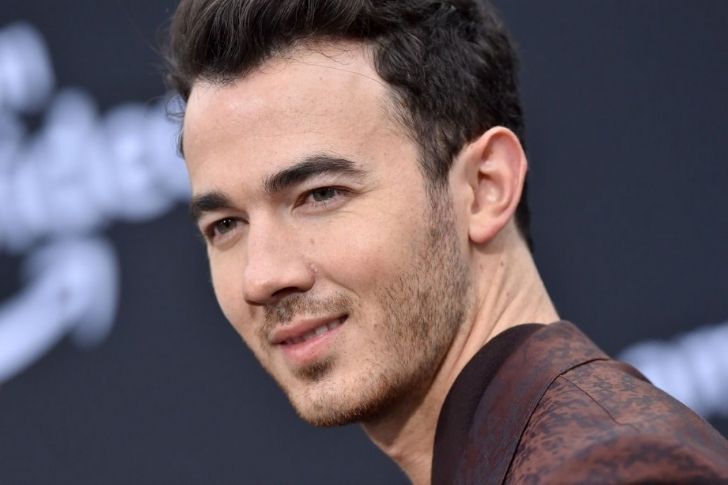 Kevin Jonas' surname surely rings a bell. He is one-third of the trio Jonas Brothers, a famous music group of brothers who got their start at Disney and were seen in teen movies like Camp Rock and its sequel. All good things come to an end, they say, and their group disbanded in 2013. The eldest Jonas started a new career and did careful investment planning, putting up the construction company Jonas Werner. His two brothers, Nick and Joe Jonas, alternatively, continued their music careers.
Jonas also became the co-CEO of the influencer marketing company The Blu Market. He remained in the spotlight and starred in his own reality series, Married to Jonas, alongside his wife Danielle. The now-33-year-old star also re-joined his brothers when they brought the band back together in 2019. It looks like fans will continuously see more of Kevin and the rest of the Jonas brothers in the future.
Ali MacGraw
Ali MacGraw has stunned fans from the time she started in the business in the late 1960s. She quickly earned everyone's attention when she did Goodbye, Columbus in 1969 and reached international stardom when she starred in Love Story in 1970. That was a quick success for the now-82-year-old star, making her the top female box office star in the world in 1972.
Despite the success and fame, though, MacGraw left the entertainment world earlier than expected. Her last movie was Glam in 1997, while her final appearance on a TV series was on Dynasty in 1985. You might find it too early, but she had something different in mind. She focused on doing yoga and became a yoga instructor. The iconic actress might have made a major investment to shift her career, but it paid off as she is now one of the pioneers of this practice in the US.
Carrie Henn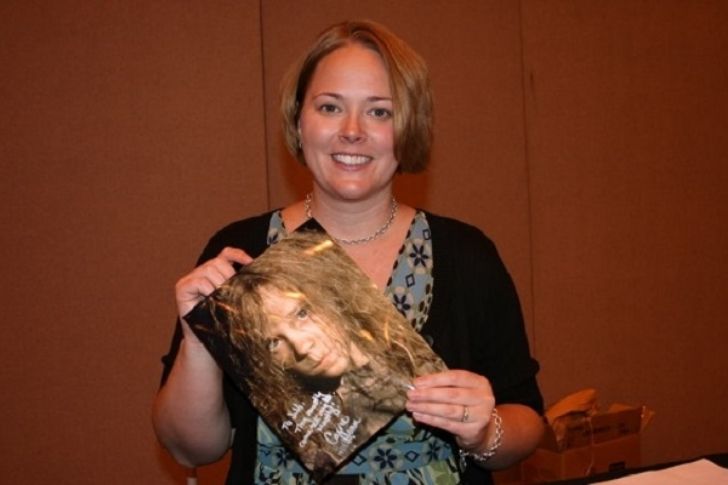 Carrie may only have one known movie credit, but she made the best out of it. She's famously known for playing the role of Newt in the iconic 1986 movie Aliens, which earned her the Saturn Award for Best Performance by a Younger Actress. She also got a nomination from the Young Artist Awards the same year. Even with the potential of a great future career, however, the now-44-year-old star left the industry.
She focused her attention on finishing her studies, graduating from Atwater High School in 1994. The former actress then went to California State University and graduated with a Bachelor of Arts in liberal studies in 2000. She's now an elementary school teacher at Shaffer Elementary School. Despite being away from the spotlight, she continuously has a connection with her former Aliens co-stars like Sigourney Weaver. She also joined the discussion about the said movie during the 2016 Comic-Con panel.