Billionaire Celebrities – Their Bank Balance Is Much More Than You Thought
ALEC BALDWIN | $60 MILLION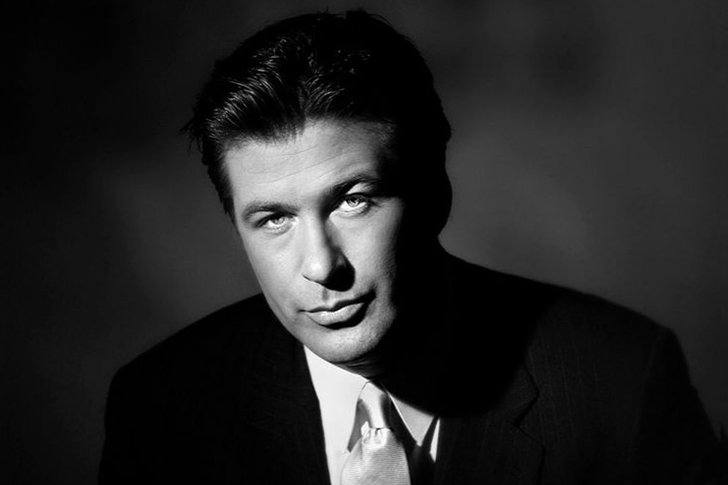 Alec Baldwin is best known as an American actor and comedian. However, the oldest Baldwin brother has ventured out into other industries as well. He has also tried being a producer, a radio host, and a philanthropist. People might remember his role as Dave Robicheaux in the film Heaven's Prisoners. What some may not know though is that he was also an executive producer of the film.
Baldwin is also a published author. One of his works has even ranked on one of the New York Times best-seller lists. Talk about talent! It's no wonder the star now has a net worth of $60 million, a sum that some of us could only dream of. However, with all of Baldwin's investments in the industry, he truly deserves it. Furthermore, the actor has not forgotten to give back. He has been involved in plenty of causes and charity work.
ALLISON JANNEY | $14 MILLION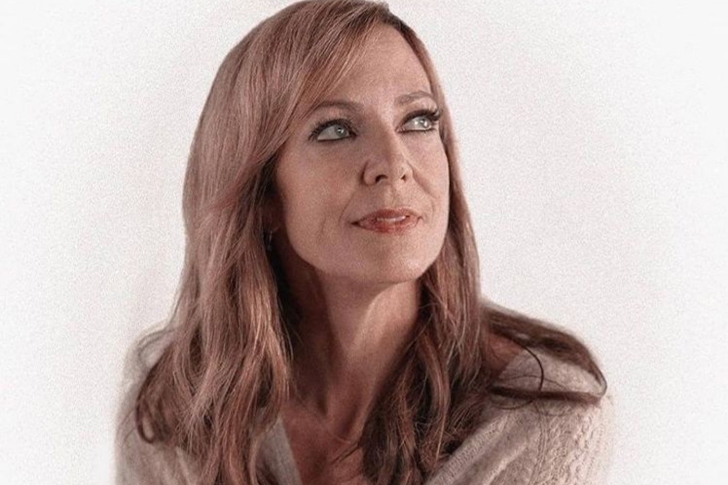 Allison Janney has starred in dozens of critically acclaimed films, television shows, and even on-stage productions. Her amazing talent and character delivery are undeniable. There's no wonder why directors are more than willing to make investments on her. One of her most notable roles is Claudia Jean Cregg on The West Wing. For this role alone, the actress was able to bag four Primetime Emmy Awards! Janney just seems to have this magic.
She is given a role, makes it her own, and uses it to enrapture the masses. It would come as no surprise that the actress now has a net worth of $14 million. Due to her incredible acting skills, she was also earning as much as $200,000 per episode of her TV show. With three decades in the industry and her numerous contributions to it, Janney has earned her spot among Hollywood legends.
ANDREW SHUE | $100 MILLION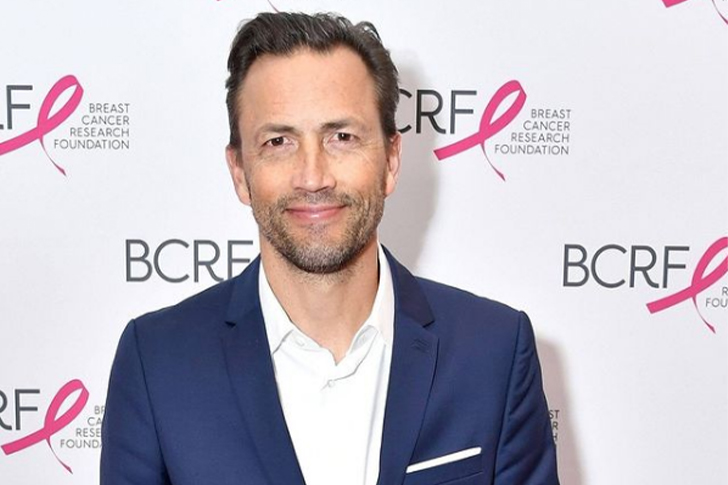 Who could forget one of our favorite characters in Melrose Place that is Billy Campbell? Andrew Shue brought so much life into the character. While he is best known as an American actor, he was also a professional soccer player for a time! He played for a few teams such as Bulawayo Highlanders and Los Angeles Galaxy. The actor really is an adventurous soul. He also ventured into the world of entrepreneurship.
Shue is cited as one of the co-founders of the social networking website called CafeMom and the co-founder of the global organization Do Something. With everything he has on his plate, it looks like the actor's schedule is always full! Shue now has a net worth of $100 million. It looks like he won't be needing any cash loans anytime soon — or ever at that!
Net Worth, Source
ARIANA GRANDE | $150 MILLION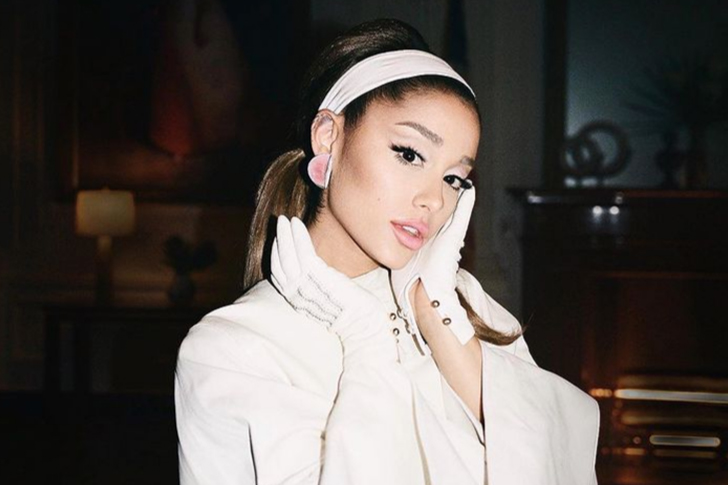 Can you name your top five favorite Ariana Grande songs? It seems like an impossible task. After all, how could we pick a favorite song when all the singer's songs are exceptional? The star and her outstanding vocals have earned her hundreds of recognitions, which also turned into revenue, of course! Currently, she has a net worth of $150 million. If someone is going to be needing any money loans, it's not Grande.
Giving, however, has always been in the heart of the star. At such a young age, she co-founded the South Florida youth singing group Kids Who Care. This group primarily performs at charitable fund-raising events. Ever since then, she has been part of dozens of causes and charity work. She has been involved in a campaign to end online bullying, as well as advocating for pet adoptions. Hollywood and fans are surely proud to have a star like her.
ARNOLD SCHWARZENEGGER | $400 MILLION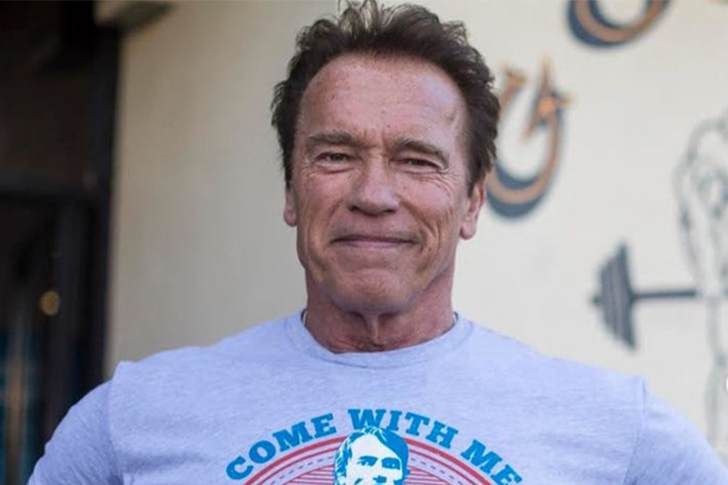 Do you know how amazing Arnold Schwarzenegger is? Well, let me go ahead and tell you. Schwarzenegger is best known as an Austrian-American actor. However, he also used to be a bodybuilder. He started early at 15 years old and went on to become Mr. Universe just five years after his debut. He is widely considered as one of the greatest bodybuilders of all time. After retiring from bodybuilding, he went into the world of Hollywood. With his charisma and talent, it would come as no surprise that he also made a name for himself in this industry.
The success of The Terminator franchise proves this. Right now, he is the governor of California, making him "The Governator". See what they did there? Schwarzenegger definitely has magic. It seems like he can go on any endeavor and nail it. It's no wonder his net worth reached a whopping $400 million dollars! No sir, he won't be needing any cash loans until the next century, thank you.
BERNADETTE PETERS| $40 MILLION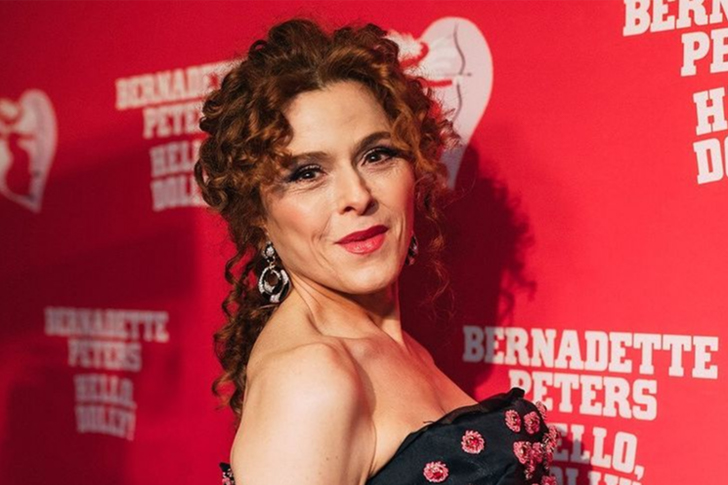 Bernadette Peters is a famous American actress, but you might be surprised to know that she didn't only work her magic on screen. Peters is widely known on stage as well. She has accrued dozens of nominations and awards for her stage performances. Some of the most notable musicals she was involved with are Sunday in the Park with George and Into the Woods. Aside from her endeavors as an actress, she also stepped into the music industry. One of her known works would be I'll Be Your Baby Tonight.
Furthermore, she also tried her hands-on writing. She is a children's book author and even has a book that ranked in The New York Times Children's Best Sellers. Peters is truly one of the most adventurous souls in Hollywood. With all her investments in the different parts of the entertainment industry, it would come as no surprise that she now has a $40 million fortune!
BEYONCE | $500 MILLION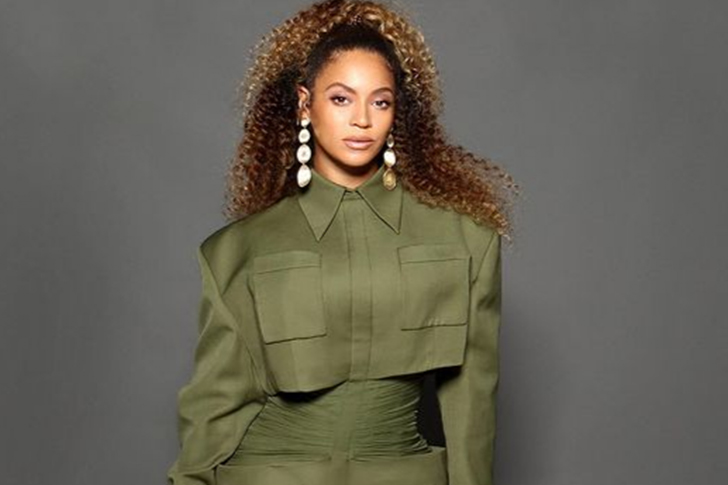 What pops into your mind when I say Beyonce? The first thought that might have come into your mind is the fact that she's a singer. You're not wrong, of course. However, over the years, the queen has stepped onto different plains. For one, she is also a businesswoman. Besides her music career that started at the age of 18, Beyonce also made several deals and partnerships.
In 2010, she started her own entertainment company Parkwood Entertainment.
With her success in the music industry alone, it would come as no surprise that she now has a 500-million-dollar net worth. With that, I am sure of one thing. She would definitely not need any home loans. She even helps people afford housing expenses! Aside from being a hit singer-songwriter and businesswoman, she is also a philanthropist. She has gotten involved in dozens of causes and charity work. From housing to reliefs to helping the youth, she has always been ready to help. Truly, an inspiration.
BILLY CRYSTAL | $60 MILLION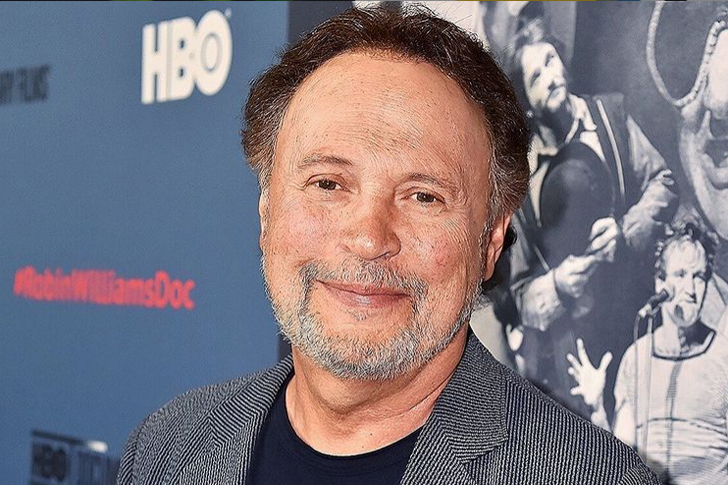 Where did you see Billy Crystal first? Maybe in the old sitcom Soap or the more recent late-night television show Saturday Night Live? Crystal is best known as an American actor. Besides acting, the star has also tried his hands on several other fields. For one, he has also tried to be behind the camera. He has tried his magic with both producing and directing. Furthermore, you might be surprised to know that he is also a singer with at least two works to his credit.
He has been active since 1975, and throughout his career, he has gained several useful skills and experiences. His talents and abilities have been recognized as well on multiple occasions. He has received dozens of nominations and awards, as well as the desired star on the Hollywood Walk of Fame! With all his achievements and accomplishments, it would come as no surprise that the actor has a 60-million-dollar net worth. Do you think he'll ever require any cash loans? No? Yeah, me too.
BRITNEY SPEARS | $70 MILLION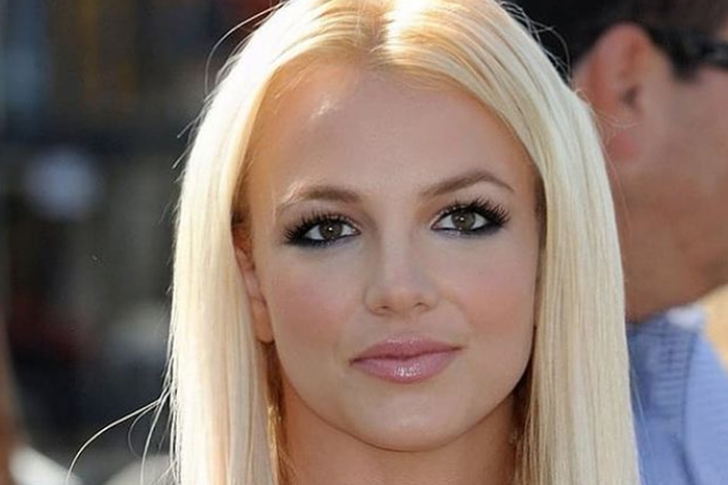 What Britney Spears song do you belt out to? While best known as a singer and ultimately the Princess of Pop, Spears did not only gain success as a singer in the music industry. She also became a producer. One of the first works the pop star produced would be her 5th album, Blackout, often referred to as her best work. Maybe Spears even felt it would be the best. That's why she decided to be its executive producer.
Aside from singing and producing, Britney has also graced the film industry with her presence. One of the films she starred in would be Crossroads. With all the years, recognitions, and sales that the singer has acquired, it would come as no surprise that she now has a net worth of 70 million dollars! With their momma's success, Spears' kids would most likely never need any student loans.
BTS | OVER $100 MILLION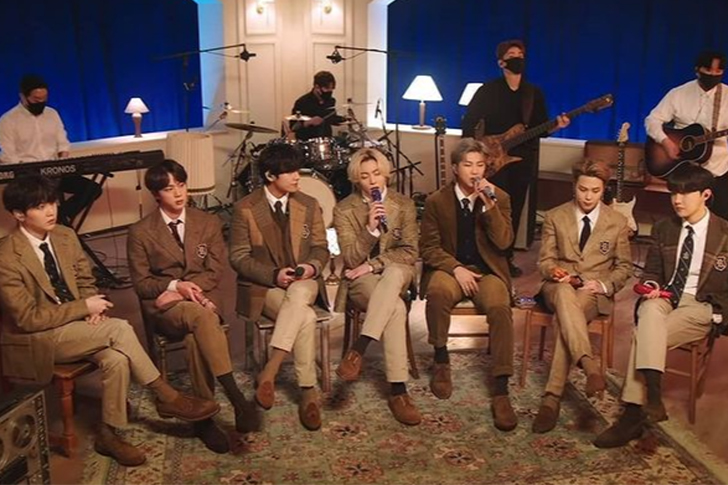 BTS, otherwise known as Bangtan Seonyondan, has taken the hearts of millions by storm! With their catchy tunes, soulful voices, and endearing song message, it is no wonder that they've reigned over the music industry for the past few years. The group comprises seven members, RM, Jin, Suga, J-Hope, Jimin, V, and Jungkook. All of which have a net worth of around 12 to 15 million individually.
The boys' success in the music industry is undeniable. Although unprecedented, their success is still nothing short of phenomenal. The number of dedicated fans, sold-out concerts, and streaming views that go up to the billions is enough proof of that! Aside from all the adoration they've received, they have also received numerous awards and honors. For starters, they are the first Korean group that received certification from the Recording Industry Association of America. With their overwhelming success, it's safe to say that all their efforts and investments will surely go down in history.
BYRON ALLEN | $450 MILLION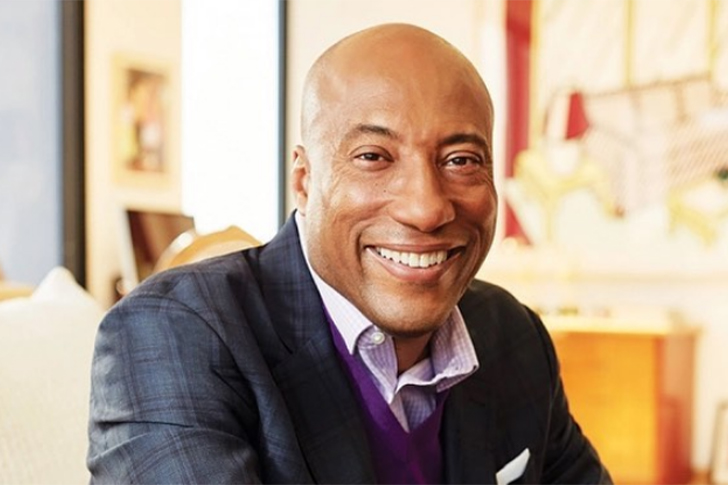 Byron Allen was born on April 22, 1961, in Detroit, Michigan. He is best known as an American comedian. However, he is also a businessman. He is currently the head of the U.S. entertainment company Entertainment Studios, a company initially involved in the production and distribution of first-run television series. With this fact alone, it would not be surprising to know that Allen now has a net worth of 450 million dollars! That might be because entrepreneurs love dealing with Allen. Unlike others, he gives away his shows for free.
All he asks in exchange the right to sell 50% of the show's available advertising time. This is what he sells. On the other hand, advertisers love dealing with him as he charges lower prices while still reaching millions of viewers. In 2007, he married the lovely television producer Jennifer Lucas. Currently, they have three children together. Chloe, Olivia, and Lucas. While university days are still far away for the kids, they would most likely never require any student loans.
CARDI B | $30 MILLION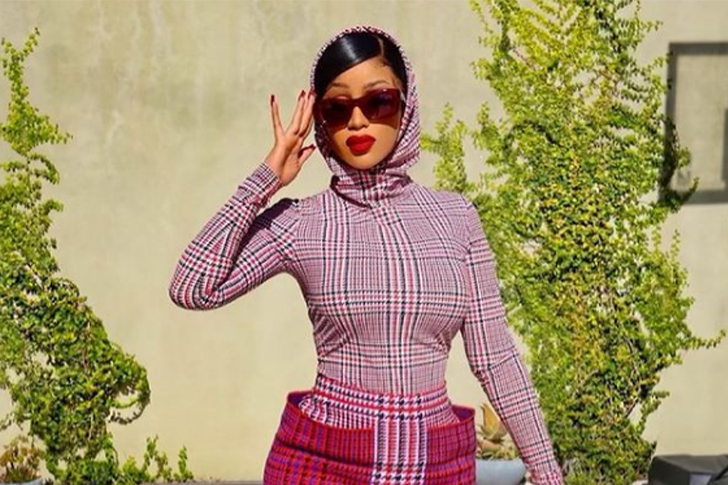 Cardi B has gotten hailed by one of the most famous magazines as one of the most influential female rappers of all time. We best know her as a rapper — an astounding one at that. She has dozens of awards to prove that. Despite this, rapping isn't all there is to the star. She is also a successful actress in her own right as she has appeared in numerous television shows. Furthermore, she has also tried to be an executive producer.
Her time in the limelight has not always just been about highs, though. She has also experienced some lows. However, she weathered it all out bravely. She shook it off and continued with the show. Jokes on them as she came out of the issues, gaining new recognition in the process! Her net worth of 30 million dollars shouldn't even come as a shock considering her industry achievements. If I have a net worth like that, I think I would never require any cash loans ever!
CHRISTIE BRINKLEY | $100 MILLION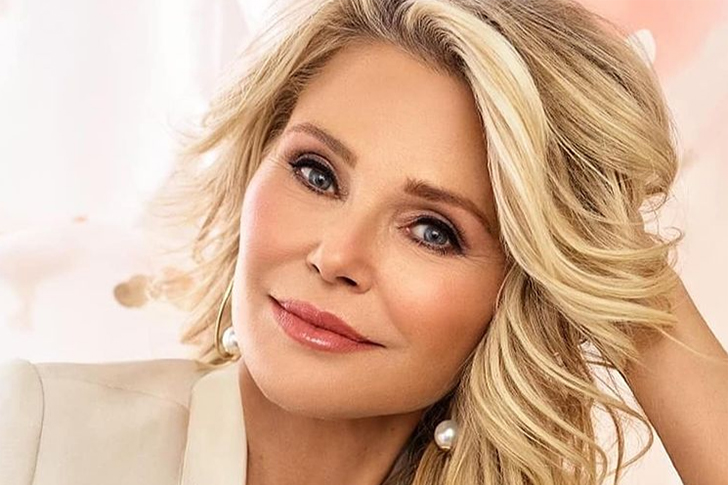 Who could ever forget the lovely Christie Brinkley and her charm? Brinkley is best known as an American model who first became known in the 1970s as a Sports Illustrated swimsuit model. Since then, she has been on over 500 magazine covers. Christie has also garnered contracts with major brands — both inside and outside for the fashion industry. Furthermore, she became the face of CoverGirl for 25 years.
With all of this, she eventually became one of the highest-paid models in the entire world. However, the actress didn't just stay in the modeling world. She also entered tried her hands at designing. Brinkley was involved with fashion projects with Simplicity Pattern and Nouveau Eyewear. She even tried acting. One role to her credit would be Roxie Hart in the musical Chicago. She definitely tried and invested in many different endeavors, so having a net worth of around 100 million dollars is somewhat expected from this model-turned-actress.
CLINT EASTWOOD | $275 MILLION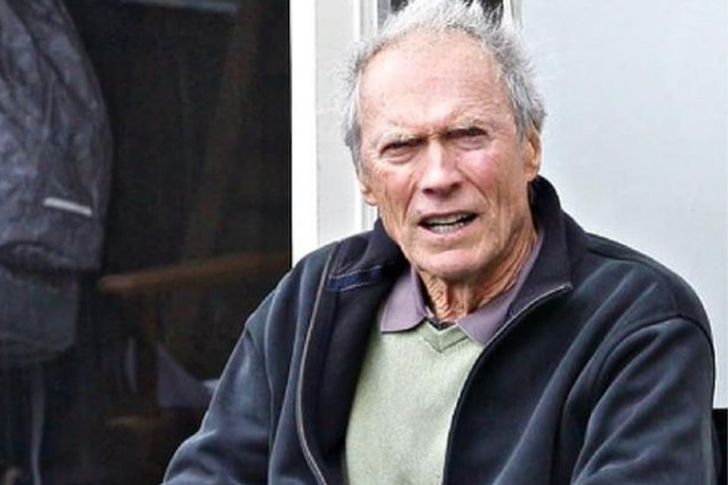 American actor, director, and producer Clint Eastwood surprisingly sports a 375-million-dollar net worth. Not only will the star never be in need of any cash loans, but he also won't fall short of awards and honors to display. How would he when he has four Academy Awards under his belt?  Moreover, with more than six decades of experience in the industry, he has accumulated quite a number of roles. One of his most notable characters would be John 'Thunderbolt' Doherty in Thunderbolt and Lightfoot.
Another would be Gunnery Sgt. Thomas 'Gunny' Highway in Heartbreak Ridge. One of several movies wherein he acted, directed, and produced. More than sixty years in the industry, but he's still kicking. We'll definitely see more of the star on screen. Recently, sources working with the veteran actor announced that he would be in an upcoming film Cry Macho. Fans would surely be thrilled!
DAVE RAMSEY | $55 MILLION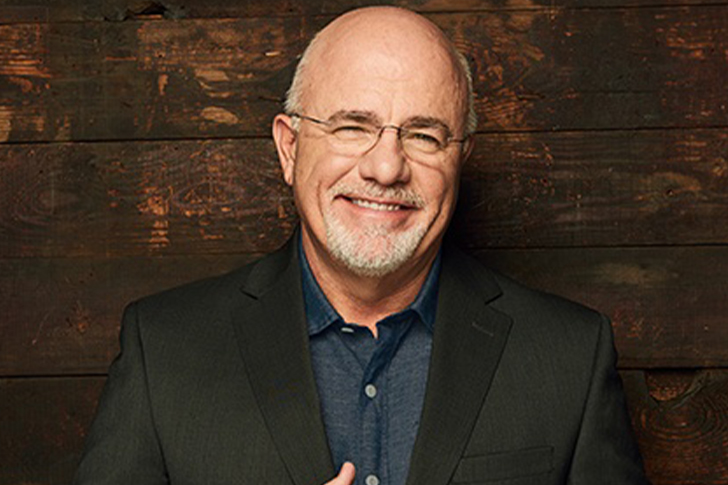 Born as David Lawrence Ramsey III, the young American personal financial advisor would make his way through life and eventually earn the label as "the man with the plan." He initially made a name for himself through his books, explaining everything you need to know about money, from saving it to making it. Ramsey's expertise in the field of finance could take the credit for his early roots in entrepreneurship.
He entered the industry at 18 years old, after acing his real estate exams. In 1986, Ramsey was already a millionaire with over $4 million in his portfolio, but his success didn't stop there. His financial advising success would soon start to develop first through practicing in his local church, which eventually turned to a new venture for the entrepreneur. Currently, Ramsey has amassed a whopping $55 million in net worth, showing that success is only one good plan away.
DAVID LETTERMAN | $400 MILLION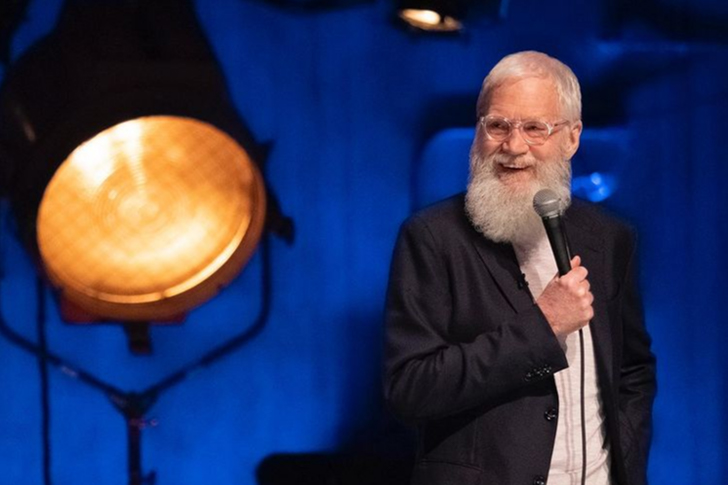 They say laughter is the best medicine, and if that's the case, David Michael Letterman has the cure for everybody's boring time under quarantine. Born in 1947, the show-stopping Hollywood "funny-man" has made people laugh for almost four decades now. If you didn't know, Letterman's rise to fame is one of many stories about following one's passion since he initially started as a weatherman on some Indianapolis TV station.
However, it was clear that this wasn't meant for him since he felt like his destiny was something more, and his family also knew it. That ultimately prompted Letterman's family to encourage him to move into Los Angeles to start up his new career as a comedy writer. From then on, the rest became history. Today, the veteran talk-show host and comedian boasts a staggering net worth valued at around $400 million. That's probably equivalent to the number of people he made laugh over the years.
DIANA ROSS | $250 MILLION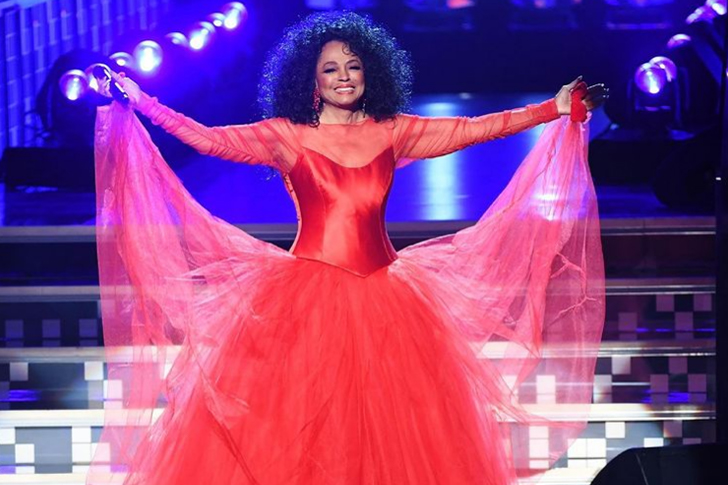 There really is no price when it comes to raw and amazing talent, but a net worth of $250 million for someone as legendary as Diana Ross surely comes close. Ever since she was young, Diana always had a knack for singing wherever she may be, even joining a vocal group named Primettes when she was 15. Diana could've had her success earlier since Motown executives were already impressed with the Primettes' singing and performance; however, they believed they were still too young. That event only fueled Diana's passion for singing, even more, giving her more gas in her journey to the top.
Eventually, the Primettes would undergo a change which would give the world one of the best female singing group to have ever serenaded history—The Supremes. That ultimately became Diana's most evident moment of stardom since she and her group would go down in history as the world's best-selling girl group of all time. The group's name is simply fitting for legends of their caliber and skill.
DIANE KEATON | $100 MILLION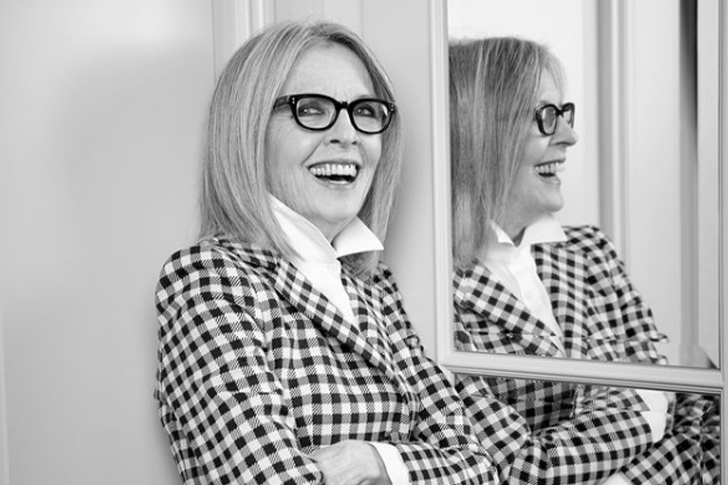 In order to list all of Diane Keaton's achievements throughout her entire career, it'll take a separate article on its own with how successful she is. Known in the industry for her accomplishments as an actress and screenwriter, Diane Keaton is a woman of an excellent degree. Diane always had an itch for acting, especially since she became heavily influenced by her mother, Katherine Hepburn, an actress herself.
It seemed like Diane was in it for the long run in acting since she initially took up her studies in acting in college. However, she dropped out and opted for a professional career in The Big Apple. The dream to become an actress wasn't done just yet, though, since she joined the Actors' Equity Association and began making her way through Broadway. It wasn't until 1972 that everything started to fall into their right places after she appeared in The Godfather. Despite having a $100 million net worth to her name, Diane's journey is still far from over.
EDWARD NORTON | $300 MILLION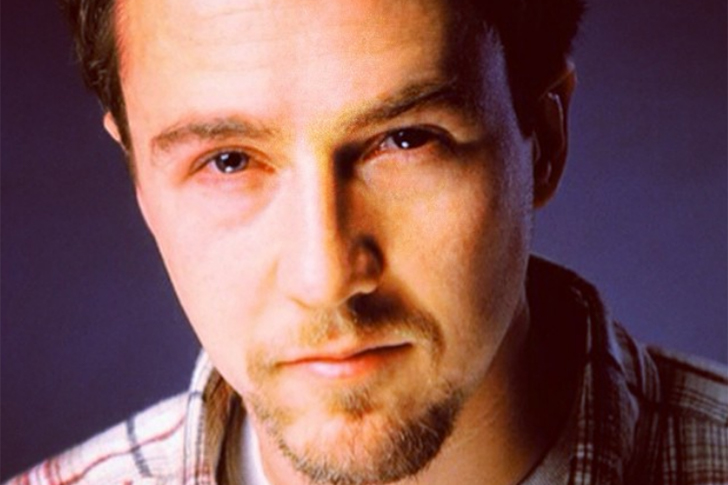 Three Academy Award nominations and a Golden Globe Award later, Primal Fear actor Edward Harrison Norton simply can't be stopped in his rise to the top. Initially bagging numerous theater and script writing jobs, Norton was constantly exposed to the world of acting from a very young age. However, it wasn't until 1999 that he'd really leave a mark in the acting industry for his Fight Club role, where he starred alongside another fan favorite, Brad Pitt.
In this movie, aside from being a critically acclaimed actor, he got nominated for an Online Film Critics Society award. His immense wealth isn't only attributed to his acting career, though, since Norton's an intelligent guy with even smarter investments—like Uber. Paired with a successful acting career and a wise business choice, Norton's insane net worth of $300 million goes unquestioned.
FLOYD MAYWEATHER | $500 MILLION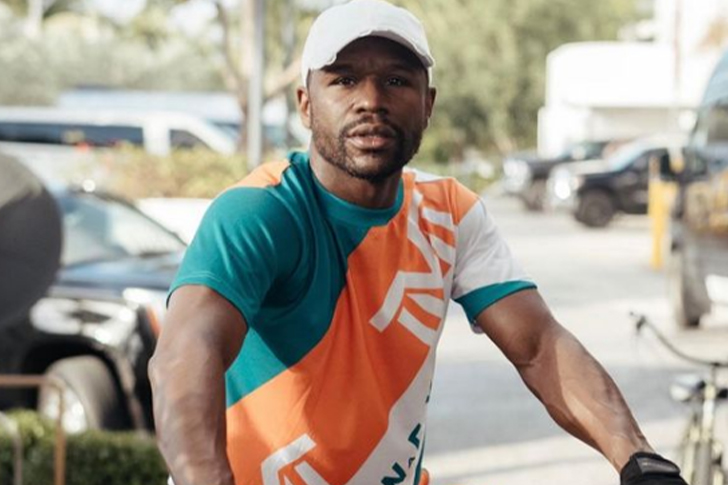 Being one of the greatest in the ring sure comes with a lot of perks—one of which is a staggering $450 million net worth. Floyd Mayweather is undeniably a beast in the ring, and someone of his degree sure gets paid handsomely for throwing solid punches. Besides, people want to see something new, and it's not every day that you get to see a counter-puncher like Mayweather knock someone twice his size.
However, his journey to the top was not always glamorous. In fact, it's one filled with a lot of sweat and hard work—literally. Debuting in his first professional fight on the 11th of October 1996 against Roberto Apodaca, Mayweather stunned the world with a 2nd round knockout. The king's reign was simply about to begin since he'd go on to dominate in 5 different weight classes, namely Super Welterweight, Welterweight, Junior Welterweight, Super Featherweight, and Lightweight. With $300 million per fight, Mayweather's nickname is simply beyond fitting—Money.
JAMES CAMERON | $700 MILLION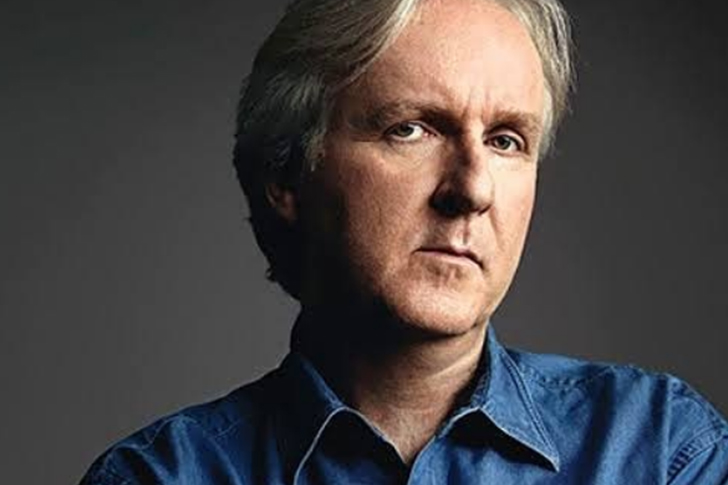 Known as the wealthiest film director worldwide, you already know that James Cameron racks in cash in the millions on an everyday basis. Responsible for Avatar, Titanic, and Aliens, fans will undoubtedly remember Cameron's notable contributions in the film industry for generations to come. Despite being one of the richest men alive, Cameron's rise to glory wasn't all glitz and glamor since he had to go through some tough times in his early life.
After dropping out of community college in 1974, Cameron became a truck driver and janitor to pay off his expenses. However, after watching the 1977 sci-fi film Star Wars, something sparked inside the young director's mind like electricity flowing through his mind—he wanted to write. After quitting his job and finding his way in the film industry, he debuted his first directed movie, the 1978 short film Xenogenesis. However, It wasn't until Terminator in 1984 where Cameron would hit it big. From then on, everything was smooth sailing. Now, the Titanic director boasts a $700 million net worth and a prolific industry portfolio.
JAMES CORDEN | $70 MILLION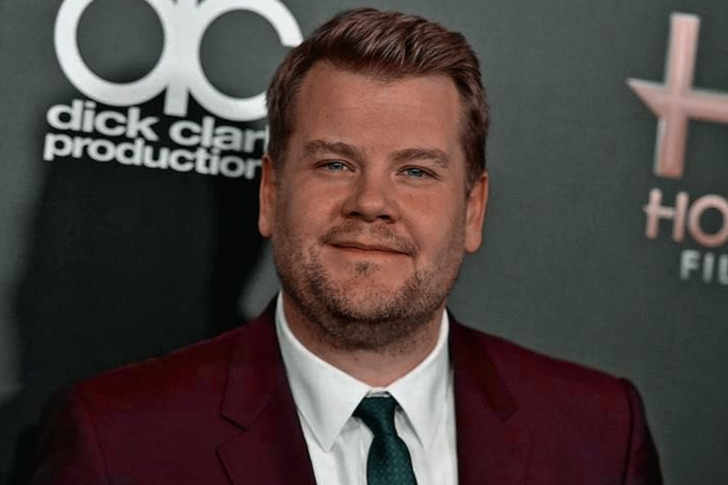 It goes without saying that James Corden is among Hollywood's most versatile personalities today. From rubbing shoulders with the industry elites to belting Broadway classics down to being a comedic genius, there is simply a very little limit to what James can do. However, before achieving that degree of success, James first caught everyone's attention in 2000's Fat Friends. His performance in the show was so well-received that he even got a nomination for a prestigious Royal Television Society award.
Soon enough, the wave of his success would bring him to BBC's Gavin and Stacy, and from then on, it was a series of fortunate events one after the other. Currently, Corden's working in hosting the Late Late Show and has a respectable net worth of $70 million. Apparently, laughter isn't only the best medicine but an excellent way to make money too.
JAMI GERTZ | $3 BILLION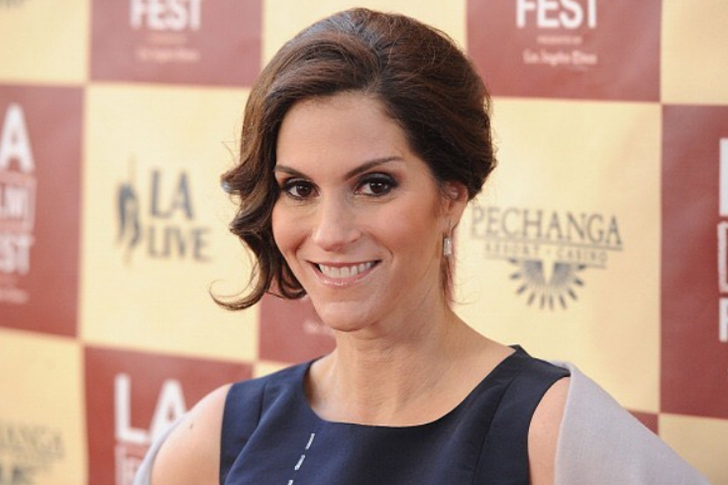 With a net worth of $3 billion, you already know that American actress and investor Jami Beth Gertz would be on this list of mega-earners. Since her acting debut was on 1981's On The Right Track, Jami had already had a fantastic start in her early life in acting. Although she knew that she had a solid foundation as an actress, Jami knew that she needed to step up her game to stay in the industry. After bagging numerous roles from Square Pegs, Different Strokes, The Facts of Life, and Family Ties, Jami finally solidified her legacy in the Hollywood industry.
If the list mentioned earlier wasn't long enough to give an overview of her acting projects, she's also starred in Sibs, Seinfeld, Ally McBeal, Still Standing, and Shark in her time on the TV screen. Jami's acting career alone was already worth millions but coupled with her husband's, Antony Ressler, investments and assets, Jami's $3 billion net worth goes unquestioned.
JIMMY KIMMEL | $50 MILLION
At this point in his career, Jimmy Kimmel has grown to be a household name in the comedy and talk show industry. With a whopping net worth of $50 million as of 2021, Kimmel has gone far in his professional career as an all-around entertainer. Kimmel grew up to be an enthusiastic and funny child, which could probably explain how he's so natural on-screen. After graduating from Arizona State University and getting an honorary degree from UNLV, Kimmel would kickstart his career as a radio host.
Throughout his time on-air, he earned the nickname "Jimmy the Sports Guy" in the morning show Kevin and Bean. It wasn't until 1997 when he got his first breakthrough on the TV screen through Comedy Central's Win Ben Stein's Money, and from then on, Jimmy had nothing but success. From The Man Show to Jimmy Kimmel Live, Kimmel has come far from "Jimmy the Sports Guy" to one of the world's highest-paid TV show hosts.
JOHN LEGEND | $75 MILLION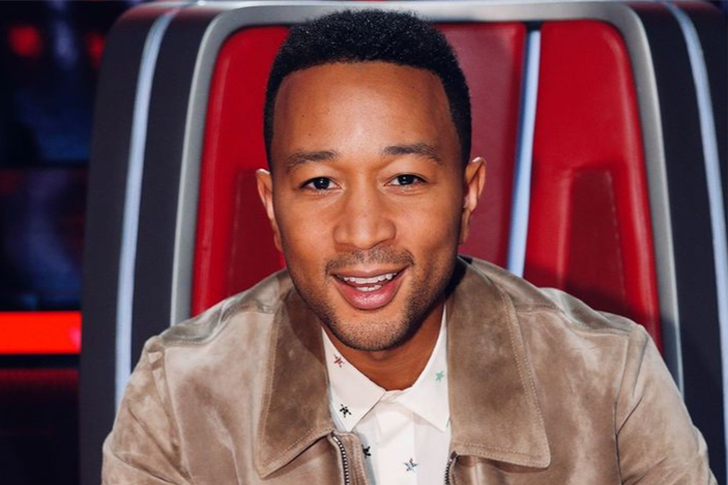 All of Me and Conversations in the Dark singer John Legend truly lives up to his name since he's leaving a legacy of his own as a living legend. World-renowned American singer, record producer, and songwriter John Roger Stephens got the whole world jamming to numerous songs he's given life to. When it comes to notable contributions to the music industry, John is undoubtedly one of the most influential artists of his time, boasting several recognition and investments in the industry.
With his massive success as a singer, it's no wonder he got a net worth of $75 million. In addition, reports have also claimed that the singer is making about $14 million as a coach in the popular singing competition show The Voice. Aside from an angelic voice and a loaded bank account, John also has an even bigger heart, with a good portion of his earnings going to multiple sponsored charities. John truly is a legend.
JOHNNY CARSON | $300 MILLION (NOTE: DECEASED)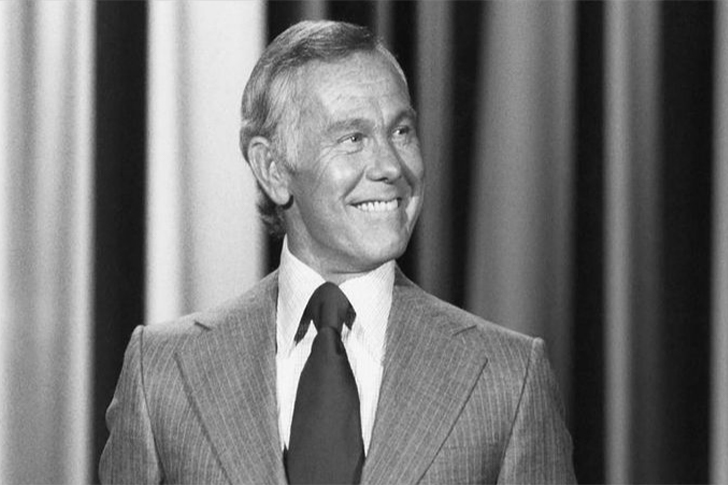 After leaving a legacy of being one of America's best talk show hosts and comedian, the industry would surely never forget the amazing man that Johhny Carson was. Known for being the comedic and witty host of The Tonight Show, Starring Johnny Carson, the lovable TV host, became the recipient of multiple accolades. From six different Emmy awards to a 1985 Peabody award, Carson is well-decorated, which further shows his degree of professionalism in his field of expertise.
However, as a staple figure on television, Johnny also made waves by appearing on other shows. Some of his notable shows were Who Do You Trust, The Johnny Carson Show, and even appearing in The Tonight Show. With the amount of success he's brought in, it's no wonder why his net worth sits at $300 million, making him one accomplished funny man. Carson is titled "The King of Late Night," and it's clear why.
JON STEWART | $120 MILLION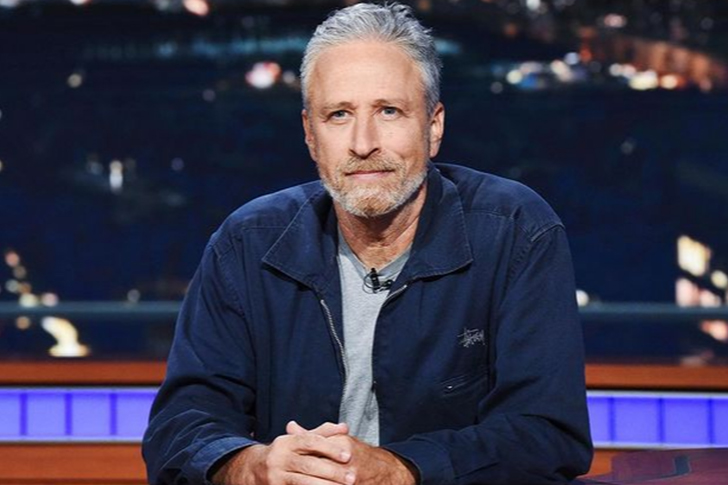 As one of the most influential political satirists and actors of his time, calling Jonathan Stuart Leibowitz, aka Jon Stewart, an accomplished public personality would be an understatement. Best known for being the host of The Daily Show for more than 16 years, Stewart annually banks $25 million as a salary—that's a lot of money. With his major success in his professional career, it's not unusual why his net worth's at $120 million, but how did he become so famous?
Debuting in 1986 on stage in The Bitter End stand-up, Stewart was quick to win the people's applause. Soon enough, Stewart was a regular performer at the stand-up, where everybody would be eagerly waiting for him to grab the mic. Come 1993, he'd start hosting his own Talk Show, The Jon Stewart Show, and from then on, it was success after success. In the end, his professional degree as a funny-man finally paid off.
JUDI DENCH | $45 MILLION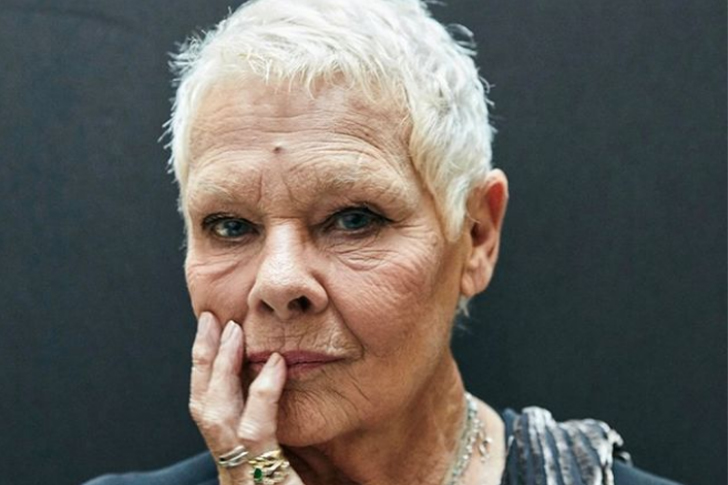 Without a doubt, Dame Judi Dench is one fiery actress who's got the whole world watching her success. Born and raised in Heworth, York, United Kingdoms, Judi had always had a passion for acting—specifically in theatre. Having been exposed to the stage at such a young age, Judi had all the time in the world to develop her own inclination to the calling of acting. She made her debut on the stage in 1957 at the Royal Court Theater in Liverpool. Talk about a grand entrance to the field.
Her climb to the top got filled with numerous appearances from plays, TV series, and films, making her acting portfolio very versatile. However, despite the theatre's glamour and the TV screen, her acting career took up a whole new degree in the James Bond films from Golden Eye to Casino Royale. With an outstanding net worth of $45 million, Judi is one actress of caliber.
JULIA LOUIS-DREYFUS | $250 MILLION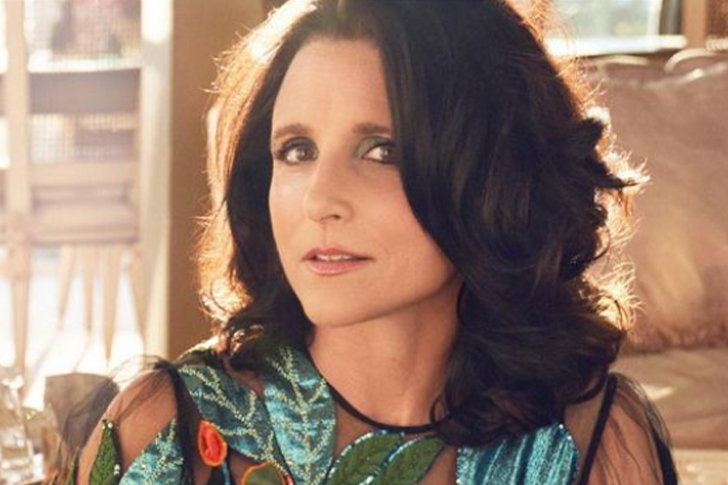 Banking $500 thousand per episode at her prime as Elaine on Seinfeld, Julia-Louis-Dreyfus is a name that's hard to miss. Well-versed in the field of comedy, Julia made her way into the industry initially as part of the cast of Saturday Night Live after being scouted in the Practical Theatre Company. Julia's time in SNL was short-lived, only spanning for three years until he eventually met Larry David, who she'd go and act in Seinfeld for.
In Seinfeld, Julia went on to get critically acclaimed for her outstanding performance as Elaine. It was also this show that took the credit for giving Julia her Emmy Award. Julia would amass a whopping $250 million net worth generated from her acting projects and numerous other ventures like TV producing throughout her successful career. Beauty and brains are hard to come by, but Julia makes it look so easy, and she does it while being insanely rich and witty.
KEANU REEVES  |  $360 MILLION
Besides being regarded as one of Hollywood's nicest people, Keanu Reeves is also known for being a talented actor, musician, and director. In the movie The Devil's Advocate, Reeves garnered great reviews from critics, propelling his career to stardom. He then achieved international notoriety with his role as Neo in the movie series The Matrix.  He would further cement his fame with another successful movie series, John Wick, one of his more recent projects.
What makes Reeves a stand-out Hollywood A-Lister is his willingness to diversify his profession. He has broadened his career by having directed the movie Man of Tai Chi, co-authored a book titled Ode to Happiness, and became a voice actor for a Triple-A video game Cyberpunk. It will come as no surprise to anyone that he has amassed a net worth of $360 million to his credit.
KELLY CLARKSON | $45 MILLION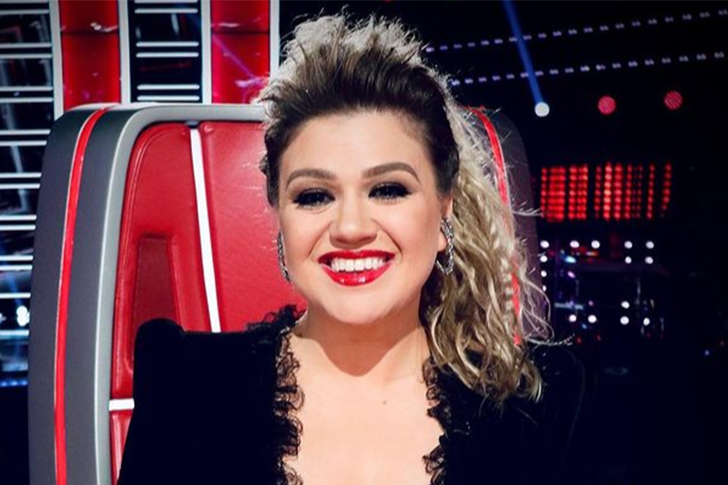 What might truly be an example of a Cinderella story would have to be Kelly Clarkson's journey, which started with her working as a server in Papa John's and Subway while chasing her dreams of having a career in music. It was not until 2002 that she had a breakthrough after joining the first season of the talent show, American Idol. This is where she would win the grand prize of a $1 million contract with RCA Records.
It will soon prove to be good investment money for the record label as Clarkson would then win two Grammys and sell 13 million records after just 13 years.
Now, being a mother of two, Clarkson has far out-grown her music career by venturing off to television and having an Emmy award-winning show of her own, The Kelly Clarkson Show. Her recent show has proven to be a poetic fit to her illustrious career, now being a judge at another singing competition show, The Voice. As of 2021, Kelly has an estimated net worth of $45 Million.
LIONEL RICHIE | $200 MILLION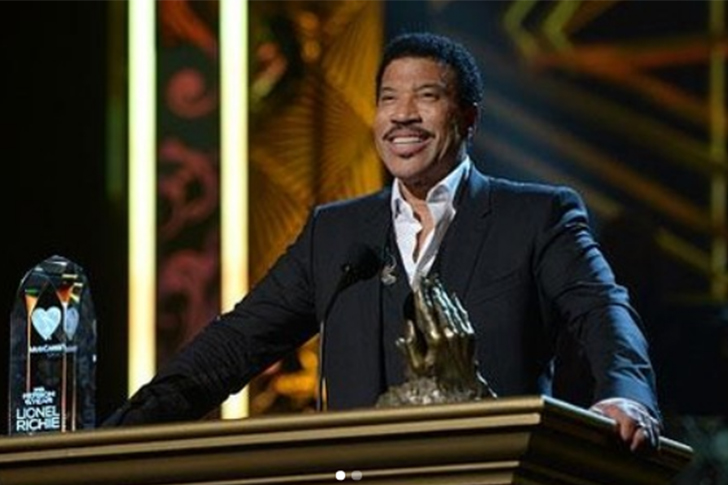 Considered to be one of the greatest and biggest balladeers of all time, Lionel Richie, studying for a degree in Economics, would later take an interest in upcoming R&B groups during the 1960s. He then started his music career in 1968, signing as a vocalist and saxophonist for the Commodores. Later on, he would record an album under Motown Records.  He then gained international recognition with his duet with Diana Ross, Endless Love.
Not long after, he released another solo project, still with Motown Records, Can't Slow Down. That would earn him two Grammy awards. Richie would also co-write a song with the legendary Michael Jackson, titled We Are the World. Records have shown that the song is one of the biggest singles in the history of music. As of 2021, Richie has an estimated net worth of $200 million.
MELANIE GRIFFITH | $45 MILLION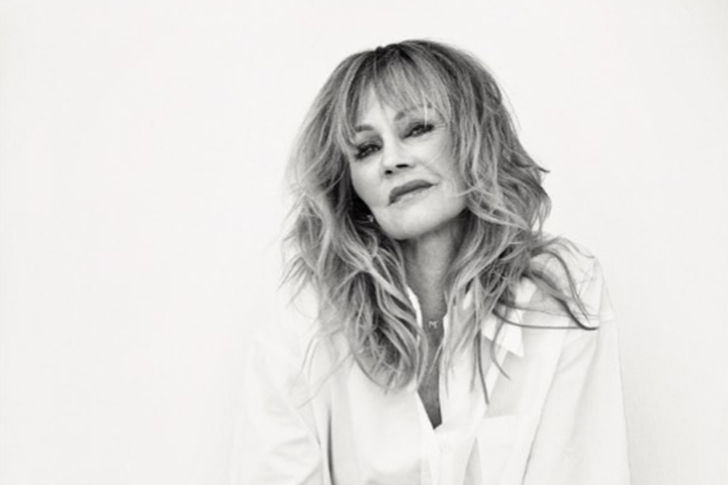 When talking about big stars, Melanie Griffith has truly lived the life of fortune and fame. Griffith started her career as a child model and then graduated from a Hollywood professional school at the tender age of 16. Early in her acting career, Griffith would get typecasted as a nymphet with mature roles in movies such as Downing Pool and  One on One. She would then encounter further misfortune in the movie Roar's set, where she got attacked by a lion.
However, as in any good Hollywood film, a redemption arc would soon follow. She made a comeback with an award-winning performance in the movie Body Double in 1984 and furthered her  Hollywood success with another film, Working Girl. This would earn her a Golden Globe Award for best actress. From then on, a series of awards and critical acclaim would be to her credit for her works in movies such as Buffalo Girls, Another Day in Paradise, and Pirates of Somalia.  With an estimated Net Worth of $45 million, Griffith is a prime example of a woman who never gives up and has proven her worth synonymously to her success.
MICHAEL J. FOX | $70 MILLION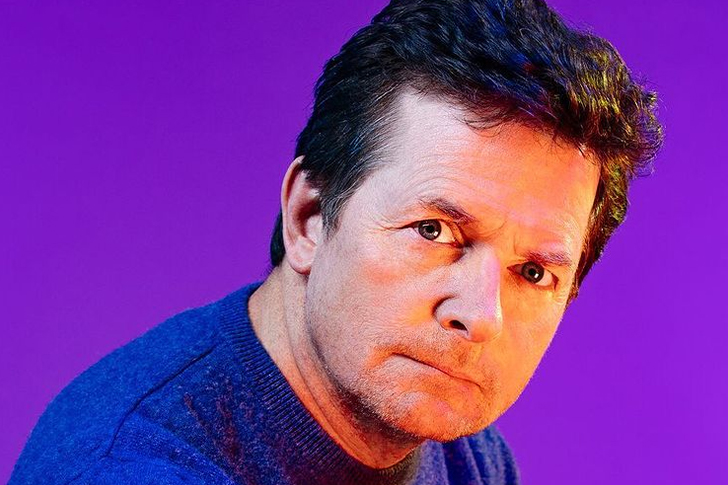 Marty Mcfly remains to be a legend in the sci-fi genre. However, before landing that legendary role, Michael J. Fox had his humble beginnings on the sitcom Leo and Me in Canada. Sadly, the show would last only one season. Fox would then pursue his dreams of stardom in Los Angeles. There he would star in the immensely successful sitcom Family Ties in 1982. By the end of this TV series in 1989, Fox would have three Emmys under his belt.
During this golden era, he would land film roles in Teen Wolf and the ever-iconic Back to the Future franchise. In 1996, Fox would return to television with the sitcom Spin City. During the third season of this series, he'd reveal his ailment, Parkinson's Disease. At this time, Fox had to put his career on hold and tend to his health. Luckily, he had the appropriate insurance to help him with his expenses. Fox is now well-known to be one of the leading voices for the advocacy for the research in the treatment of Parkinson's Disease. As of 2021, he is estimated to have a net worth of $70 million.
OFFSET | $26 MILLION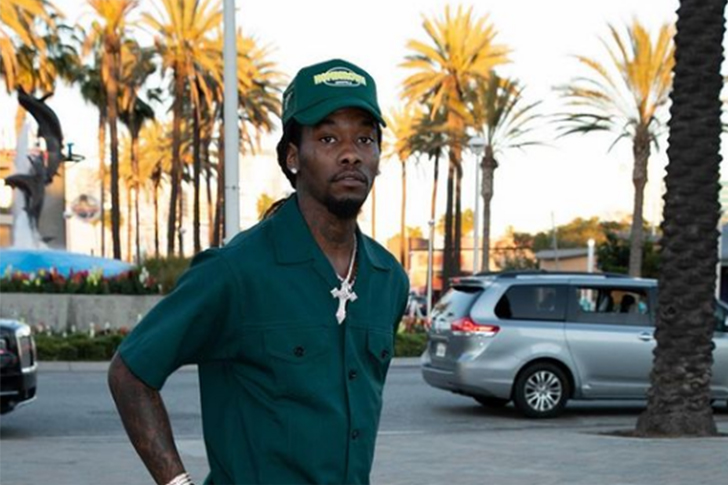 Apart from all the bling and luxurious lifestyle hip hop artists typically portray, we usually forget the degree of dedication and talent musicians put in their art. Kiari Kendrell Cephus, popularly known as Offset, is a rapper, songwriter, and singer. He is part of a 3-man rap ensemble, Migo, along with Quavo and Takeoff. The rap group gained their fame with their hit song Versace back in 2013. A clear example of the hard work and patience artists have to endure considering the artists formed the group four years before this success.
Two years after Versace, they released their studio debut album entitled Young Rich Nation. In 2017, Offset and Migo finally hit mainstream fame with their song Bad and Boujee, which went viral and gained the top spot in the US Billboard Hot 100 Chart. It was also this year that they would release their second studio album, Culture. As of 2021, Offset is estimated to have a net worth of $26 million and should be an inspiration for aspiring hip-hop artists.
PAMELA ANDERSON | $12 MILLION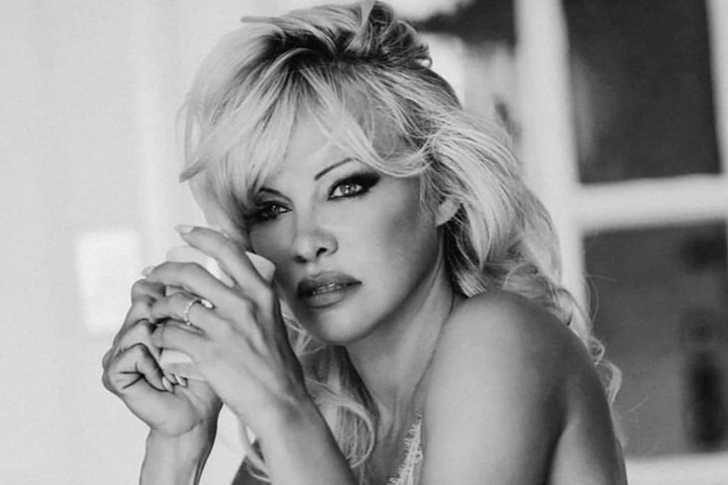 Capturing the hearts of every man in the 1990s, Pamela Anderson is more than just a pretty face. This strong, empowered woman is estimated to have a net worth of $12 million as of 2021. Though her claim to fame has been a constant topic of debate, Pamela Anderson is literally born a star gaining press coverage as a Centennial Baby in Canada on July 1, 1967. She started her career as a model for Labatt's Beer and, in 1989, became a cover girl for a well-known magazine's October issue.  Shortly after, Anderson achieved a coveted cover shoot for the same magazine's February issue in 1990.
In 1992 she starred in the popular TV series Baywatch where she donned the iconic role of C.J. Parker. After, she would star in numerous TV shows such as Barb Wire, Raw Justice, Naked Souls, and V.I.P. In 2004, Anderson would return into the limelight, appearing again in GQ and Stuff magazines. Much to her credit, Pamela has recently gained internet popularity for being a vocal supporter of animal welfare advocacies.
PHYLICIA RASHAD | $60 MILLION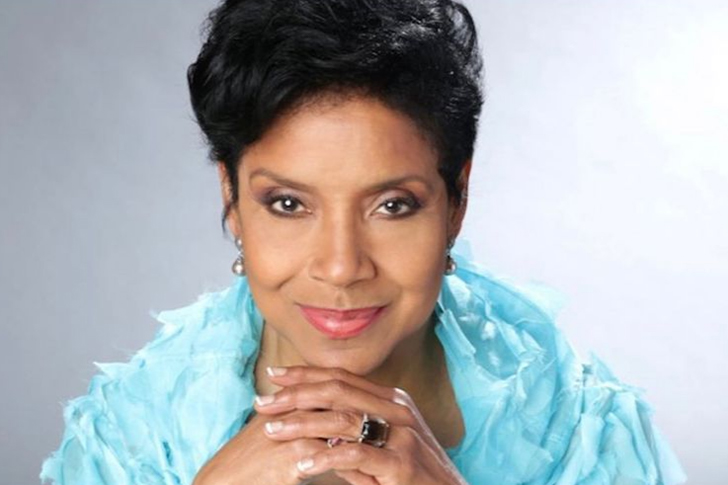 With an estimated net worth of $60 Million as of 2021, Phylicia Rashad is undeniably one of the wealthiest, most talented actresses and singers in Hollywood today.  She has starred in a myriad of Hollywood projects but initially gained her popularity when she appeared in the popular sitcom The Cosby Show as Attorney Clair Huxtable. Notably, she starred in the hit soap opera series One Life to Live, which critics widely consider to be one of her best works.
Rashad has positioned her career to be a respected, talented individual of the industry, having achieved a staggering ten renowned awards through the years. Namely, some of these awards are the Tony Award for Best Performance for the play A Raisin in the Sun, five NAACP Image Awards for Outstanding Supporting Role for A Raisin in the Sun, Creed, and The Cosby Show, and The BET Awards for Theatrical Arts. Rashad is genuinely an example of someone who has made it big in Hollywood.
REESE WITHERSPOON | $200 MILLION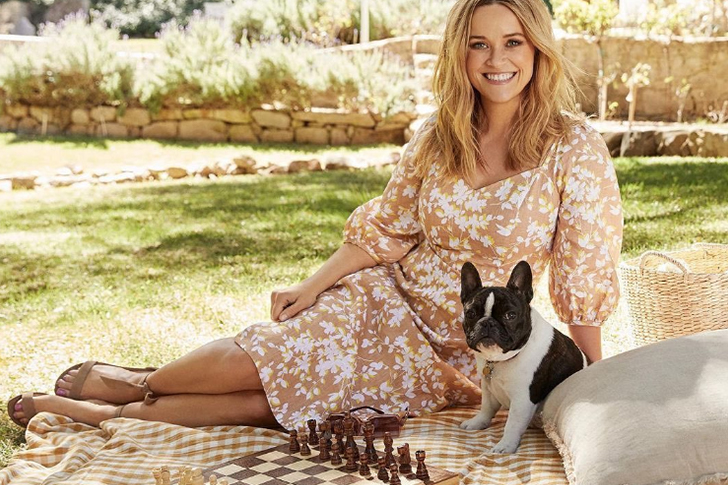 Having an estimated net worth of $200 million as of 2021, Reese Witherspoon has undeniably achieved a certain degree of success that only a few in Hollywood have attained. Her first film in 1991 was The Man in the Moon, which quickly earned good reviews from critics. Witherspoon would star in a few more movies in the following years but hit her big breakthrough in 2001 with the chick-flick classic, Legally Blonde.
In 2005, she would star in the movie Walk the Line, which many consider her best performance. As an experienced A-lister in the industry, Reese has bagged almost every major award, including an Academy Award, Golden Globe Award, and BAFTA Award for Best Actress. Apart from these prestigious recognitions, Witherspoon has also garnered numerous awards along with her illustrious career that to list them all might take too much of your time.
RICHARD PRYOR | $40 MILLION (NOTE: DECEASED)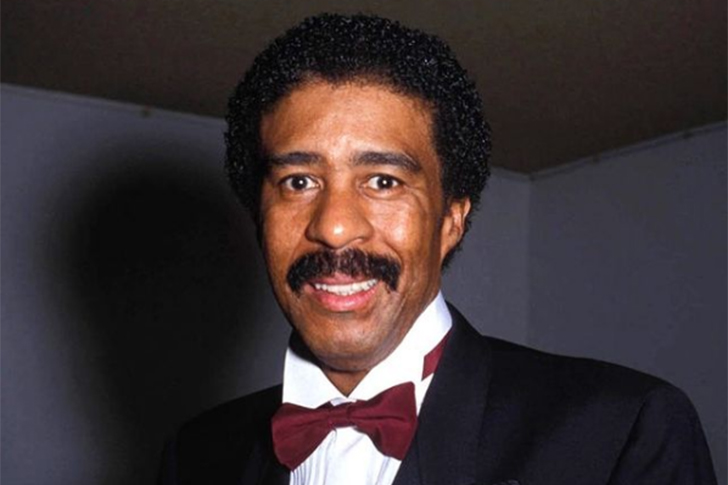 Richard Pryor has earned the recognition of being one of the most influential stand-up comedians today. He rose to fame at a time when the comedy scene was heavily commercialized and conservatively packaged. Pryor stood out from the rest with his legendary wit and vulgar jokes. To his credit, Pryor's brand of storytelling was never before seen during his time and was his ticket to success. He did several comedy specials and records, which would gain him several Emmy and Grammy Awards.
With his established popularity in the comedy scene, he would land major Hollywood roles in movies such as Silver Streak, The Muppet Show, Stir Crazy, and Superman III. Pryor's Hollywood success is simply remarkable as he was one of the most highly paid talents during his era. In 2005 when he passed, he left a legacy of a unique type of comedy for generations to come and was estimated to have a net worth of $40 million.
RICK FOX | $18 MILLION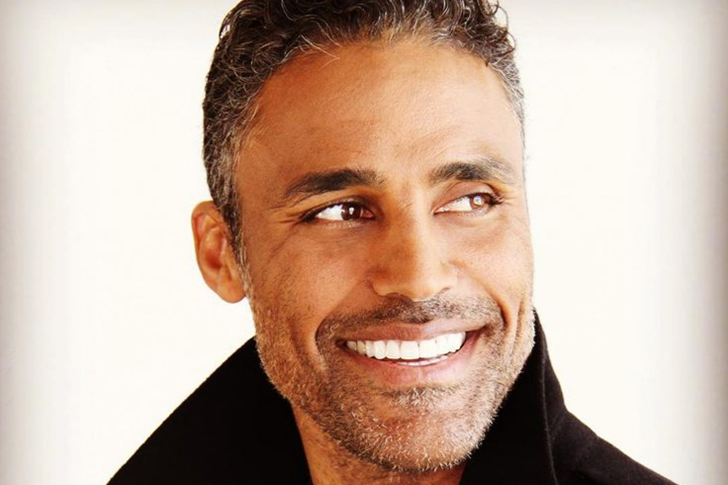 Rick Fox is a retired basketball player estimated to have a net worth of $18 million. Outside of his well-established basketball career, Rick also ventured off to acting and is an accomplished businessman.  He starred in movies such as Eddie and He Got Game during his professional career as a basketball player. The athlete-turned-actor landed his first big role in an HBO TV series OZ and starred in the series Body of Proof. He would also participate in ABC's Dancing with the Stars in 2010.
After amassing a considerable amount of investment money, it would only be natural for Fox to delve into a business. Being a passion project for his son, he purchased an esports organization which he would brand Echo Fox. It was considerably successful in the esports scene but would later shut down due to unwanted controversies. Fox is a prime example of a celebrity who has effectively diversified his means of income.
RIHANNA | $600 MILLION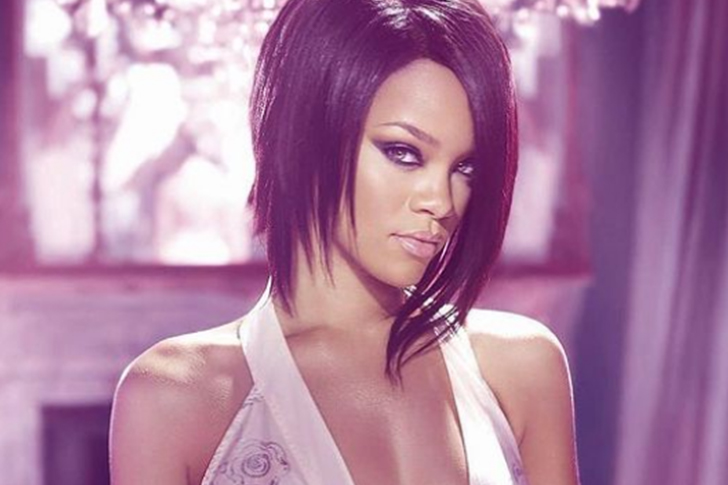 Rihanna first gained her fame as a pop star in the early 2000s and later became one of the industry's wealthiest female musicians with an estimated net worth of $600 million. As the highest-paid female musician in the world, we can safely say that Rihanna's credit score is probably shining bright like a diamond. The 32-year old started her career at the of 16 and released her first album, Music of the Sun, in 2005.
A year after, she would release her second album, A Girl Like Me. Both albums would reach considerable success and would hit the top 10 of the Billboard albums chart. Eventually, Rihanna would venture into entrepreneurship, releasing various brands of apparel, accessories, and jewelry. Her major success was when she launched her cosmetic company Fenty Beauty. Sources reported that at its initial release, Fenty Beauty easily did $100 million in sales. This would effectively make Rihanna evolve from being just a pop star to a multi-million entrepreneur.
ROWAN ATKINSON | $150 MILLION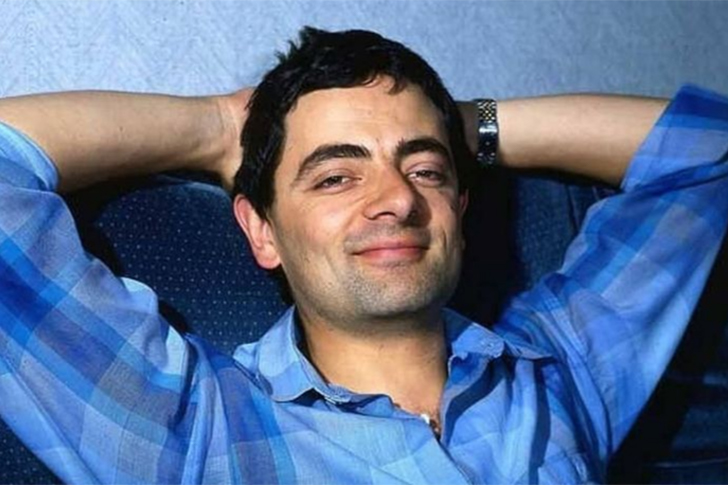 Rowan Atkinson is perhaps one of the most legendary British Comedians ever. People from across the world widely recognize him for his role as Mr. Bean. More than an actor, he is also a screenwriter and also has an Engineering degree from Oxford University. During his university days, Atkinson would start his career as a comedy sketch writer and performer. He would do several Oxford-based shows and later star in his comedy show for BBC Radio 3. Later on, he would make a transition from radio shows to TV. His first success was the show Not the Nine O'clock News Show.
Not long after, he would do Black Adder, a British staple comedy classic to date. In the 1990s, he would gain worldwide recognition for the show Mr. Bean which paved the way for big-budget movies. The Thin Blue Line, Love Actually, Johnny English, and Rat Race are some of these movies. As of 2021, Atkinson is estimated to have a net worth of $150 million and is known to be one of the wealthiest comedians.
RYAN SEACREST | $450 MILLION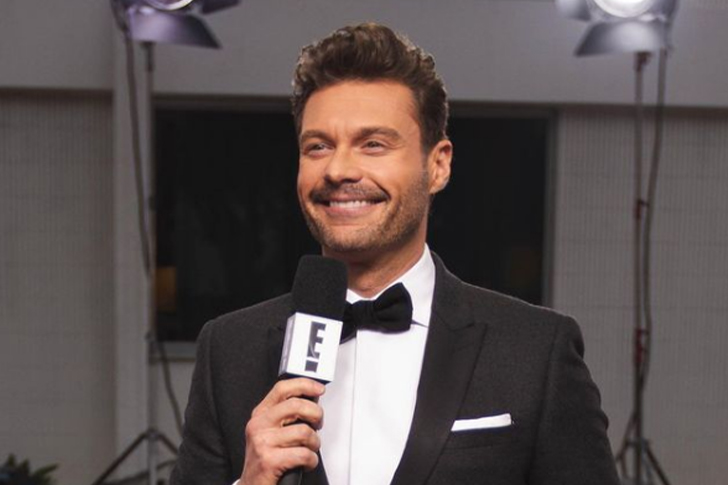 Ryan Seacrest is a famous American TV host, radio personality, and producer. He is considered one of the world's richest TV hosts, with an estimated net worth of $450 million. Seacrest kicked off his career hosting a kid's show, Gladiator 2000, and followed it up with Click. Later on, he would do a couple of shows for NBC for the shows Saturday Night at the Movies and NBC Saturday morning TV block. His breakthrough came with the success of the talent show American Idol. Not only did the show give him celebrity status but also worldwide recognition. His American radio accomplishments began when he hosted the American Top 40 and would later be known as On Air with Ryan Seacrest.
In 2005 he would make an even bigger stride to a very lucrative career when he became the executive producer and host of ABC's Dick Clark's New Year's Rockin Eve. Seacrest would then build upon his own production company, RSP, which produced the likes of Keeping Up with the Kardashians and its spin-offs. A true success story considering that he left his university to follow his dreams.
SARAH JESSICA PARKER | $150 MILLION
Sarah Jessica Parker is a popular actress known for the show Sex and the City. To her credit, she is also a successful businesswoman and Broadway star. At the tender age of 11, Jessica started her career with a Broadway show, The Innocents.  She would follow it up with another Broadway performance with Annie. Later on, she would move onto movies such as Honeymoon in Vegas, LA Story, The First Wives Club, and Hocus Pocus. Not long after, she would land her iconic role as Carrie Bradshaw in Sex and the City.
This show's success produced two movies to its name, Sex and the City: The Movie and Sex and the City 2. The worldwide success of this show garnered Parker four Golden Globes and two Emmys.  After the series ended, she would return to do films such as Failure to Launch, The Family Stone, and Did You Hear About the Morgans?. To top off her already successful career, she would also launch her own shoe collection, the SJP Collection. As of 2021, Parker has an estimated net worth of $150 million.
SEAN COMBS | $885 MILLION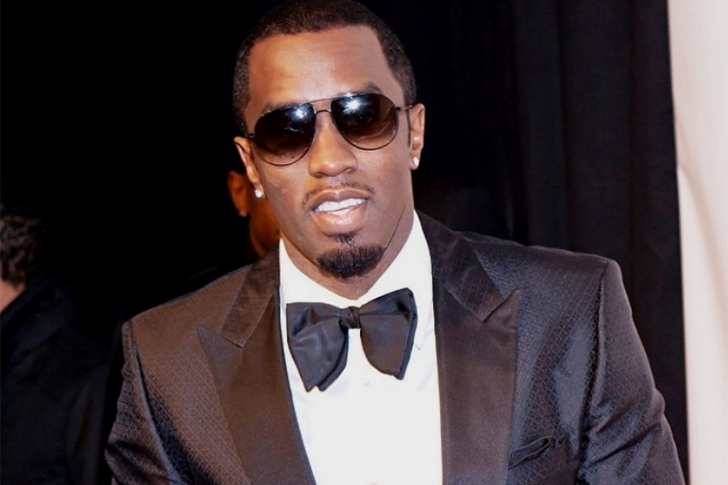 Sean Combs, also known as P Diddy, has approximately amassed a net worth of $885 million as of 2021. He started his career when he left his university to work as a talent director for New York's Uptown Records.  Combs would eventually get fired but would later prove to be a blessing in disguise. Shortly after, he would build his own label Bad Boy Entertainment with Notorious B.I.G.
Not only did this move boost his credit score, but it also allowed him to launch various artists, such as Lil Kim, Usher, and TLC.
In 1997 he transitioned from being a producer to music artist himself, releasing the debut single Can't Nobody Hold Me Down. He also released his first album, No Way Out, that same year, which garnered five nominations at the 40th Grammy Awards. Combs would eventually star in movies such as Carlito's Way: Rise to Power, Get Him to the Gree, and Draft Day. Sean Combs is known to be the second wealthiest hip-hop artist worldwide.
SETH MEYERS | $10 MILLION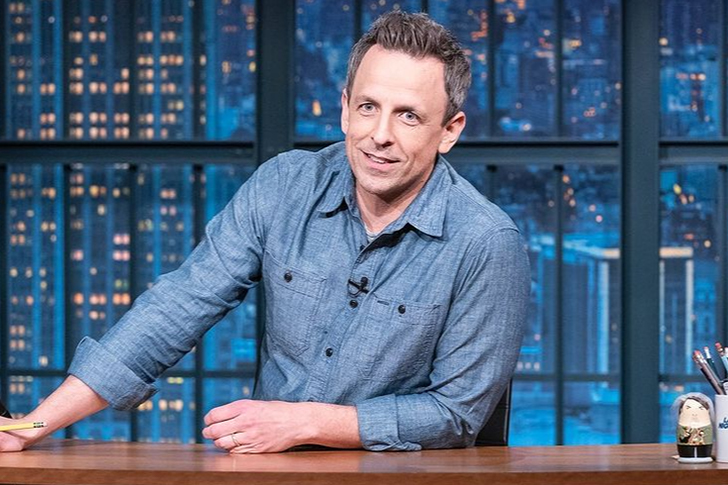 Seth Meyers is an American comedian, TV Host, Actor, writer, and producer.  As of 2021, he is estimated to have a net worth of $10 million. Perhaps with the help of a skilled financial advisor, Meyer can bump that number up higher. Meyers made a name for himself by joining improv comedy groups that would lead him to perform worldwide. Soon, he would join the cast of the famous sketch show Saturday Night Live back in 2001.
Here the aspiring comedian quickly climbed up the ranks after only a few seasons with the show before getting promoted to head writer along with Tina Fey and Andrew Steele.  He would further his career, landing roles in movies such as New Year's Eve, Journey to the Center of the Earth, Late Night, and The Interview. Currently, he is enjoying his job as the host of Late Night with Seth Meyers, a legacy show passed on by Jay Leno to Jimmy Fallon and then now to Meyers.
SNOOP DOGG | $150 MILLION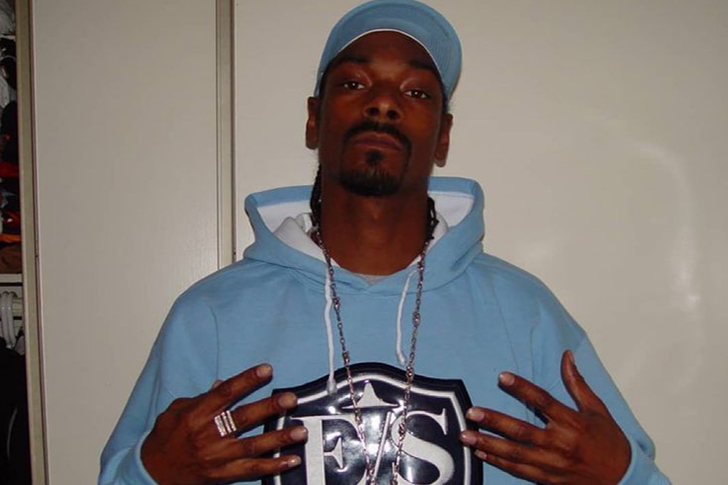 Snoop Dogg is an American rapper, singer, actor, producer, and songwriter. Currently, sources have estimated his net worth to be around $150 million, earning him a spot among the world's richest rappers. Having a rough upbringing, Snoop experienced being on the streets. However, for every low point in his life, what he would accomplish would trump every hardship he experienced.
His life and career would turn around when he got discovered by the popular rapper and producer Dr. Dre. Snoop would prove himself a valuable investment as Dre would mentor him through his rise to fame. His first taste of success was the release of his album The Chronic.  The album catapulted his career to greater heights as he eventually sold 35 million copies of his album worldwide. Recently he has been enjoying the limelight as a host of various shows on the internet and even dabbles in the popular streaming platform, Twitch.
STEPHEN COLBERT | $75 MILLION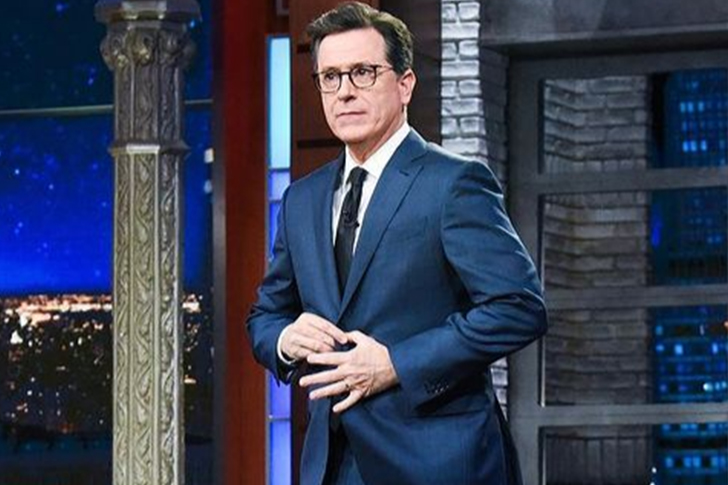 Stephen Colbert is the predecessor of the legendary late show host David Letterman. He is estimated to have a net worth of $75 million. He predominantly gained his fame and fortune through political news, hosting talk shows, and acting. The talk show host started out by joining a free comedy improv class and later created Exit 57, a TV comedy show. The show would only last 12 episodes, then Colbert wrote and performed for The Dana Carvey Show along with Steve Carell.
This would prove to be another setback as it would get canceled for distasteful jokes.  His initial taste of success would come as a correspondent on a fake comedy news program, The Daily Show. He built upon this success and eventually got signed for another show, The Colbert Report. It would eventually earn him a further degree of fame which landed him various film roles. Currently, he is the host of The Late Show.
SYLVESTER STALLONE | $400 MILLION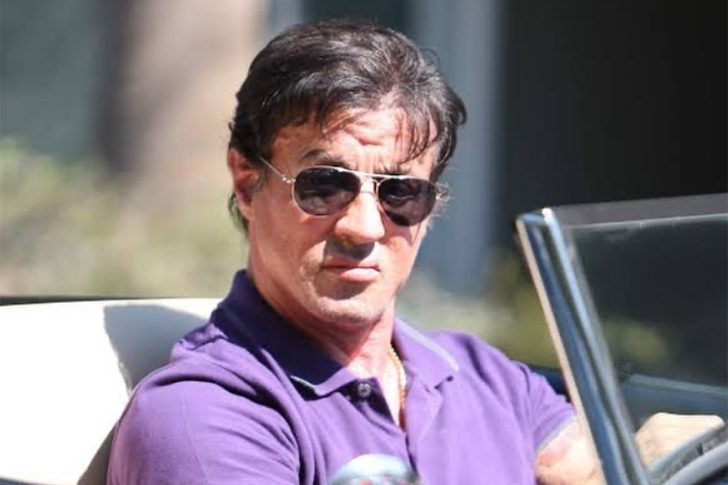 Sylvester Stallone is one of the most iconic action stars in Hollywood history. However, before achieving this degree of success, the actor had to pour blood, sweat, and tears into carving his name in the industry. In fact, most of the movies he is known for are of his own creation and writing. His first success came when he found two producers, Robert Chartoff and Irwin Winkler, who were willing to produce the movie he wrote and starred, Rocky.
The film was a huge hit earning him 10 Academy Award nominations and earning $177 million at the box office. He would, later on, write four more sequels for this movie franchise. The other notable works that have earned him millions are the Rambo series, Tango and Cash, Cliffhanger, Demolition Man, and The Expendables franchise. Poetically speaking, his career has been the reflection of Rocky Balboa's life, a success story of an underdog. He grew up pretty much broke but is now estimated to have a net worth of $400 million.
THE OLSEN TWINS | $100 MILLION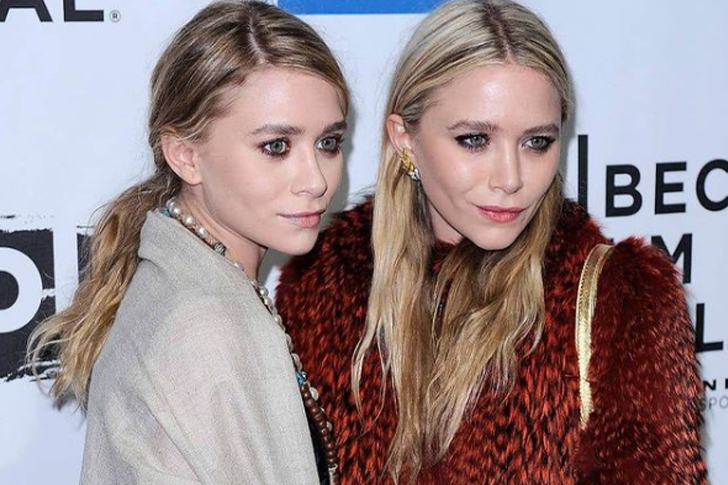 Out of all former Hollywood child stars, Mary-Kate and Ashley Olsen are among the ones who became successful in transitioning from acting to bonafide business moguls. Before that, they were renowned Hollywood sweethearts who started appearing in television before they were even a year old and even shared Michelle's role on the ABC sitcom Full House. Later, they launched their own company named Dualstar and released countless TV movies featuring both of them.
However, as years went by, the twins quickly grew tired of their entertainment career and embraced their passion for fashion instead. Not long after realizing that, Mary-Kate and Ashley splurged their investment money into their fashion brands, The Row and Elizabeth and James. They also established affordable fashion lines such as Olsenboye and StyleMint. Forbes even named them two of the richest women in Hollywood at just 20 years old. In 2007, they had an estimated joint net worth of $100 million.
TRAVIS BARKER | $50 MILLION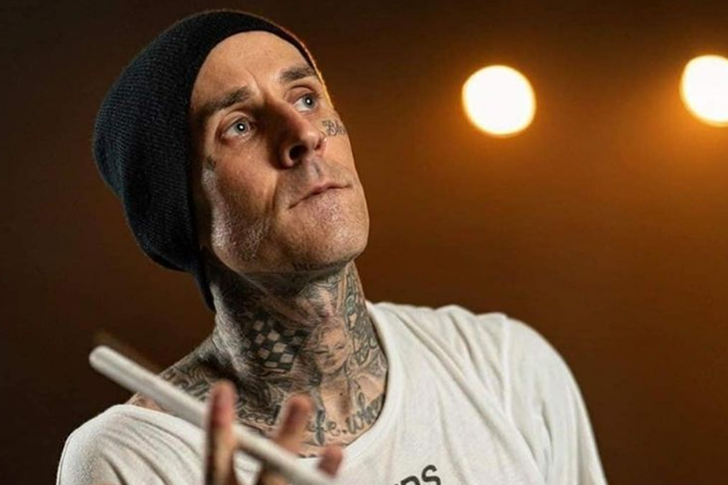 Travis Barker is a prodigy at drumming. He first associated himself with the instrument when he was just four years old. Like any aspiring musician, he continued to practice and hone his skills in drumming like any aspiring musician, he continued to practice and hone his drumming skills because the youngster once dreamed of becoming one of the world's world's best drummers. Barker's Barker's first time officially playing was through in his school's school's band, Feeble. After the band's split, he explored a lot of options for his career trajectory. When an upcoming band, Blink-182, needed to fill up a missing drummer position, Barker knew that he needed to be accepted. Over time, the band grew to become enormous, making hit after hit, after hit, and even became went on to be one of the most successful bands in Billboard history.
Aside from his career in music, he wasn't afraid to explore other business ventures. the musician founded his own clothing and accessory company, Famous Stars and Straps, his own recording company, LaSalle Records, and a restaurant located in California called Wahoo's Wahoo's Fish Taco. In addition, he now has his own drumming line full of products and equipment related to drumming, sponsored by Zildjian. He has an estimated net worth of $50 million with all these entrepreneurial investments, don't be shocked to know that Barker now has an estimated net worth of $50 million!.
VICTORIA PRINCIPAL | $350 MILLION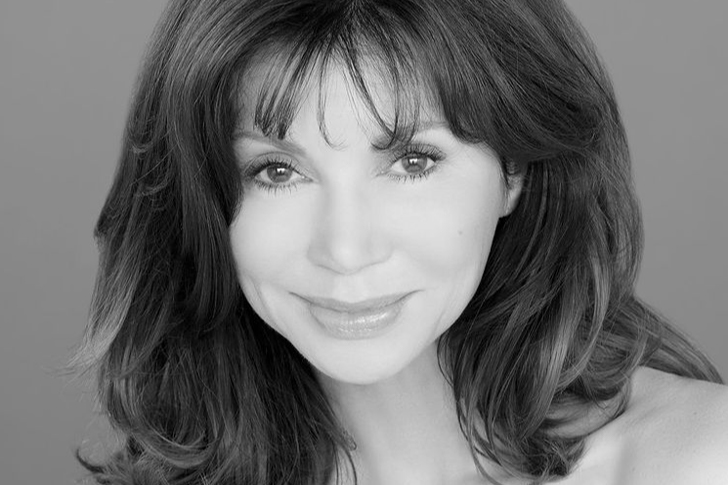 Victoria Principal is an American actress whose who's best known for her performance in the TV series Dallas, which spanned for nine whole years. No doubt, her role as Pamela Barnes in the show gave goosebumps and was certainly undoubtedly a stand-out in among the casts' performances. The role part helped her shape her as an accomplished actress and put her on the Hollywood map. She and garner attention towards other projects she's worked on such as Principal Secrets and Victoria Principal Productions. She has been acting for thirty years now and has a catalog of films and TV shows to prove it.
Besides acting, the Principal is also passionate about health and skincare. It was likely that she star got involved in this industry's passion because she has sensitive skin and experimented to make with making an effective skincare routine for herself. Down the road, she earned degrees and, through the help of professional scientists and financial advisors, managed to build this empire. Principal Secret, her skincare line, is highly acclaimed due to its effectiveness and affordable price affordability. It has made headlines as well as and breakthroughs within the beauty community and has very stood the very test of time. As a result, She former silver screen favorite shared her experiences with healthcare and skincare through the books she's she's written. Principal has also grown to become philanthropic and made great outstanding contributions towards clean -programs and other social and environmental causes. Overall, Her job as an actress plus her business and books gives her an estimated net worth of $350 million.
WARREN BEATTY | $70 MILLION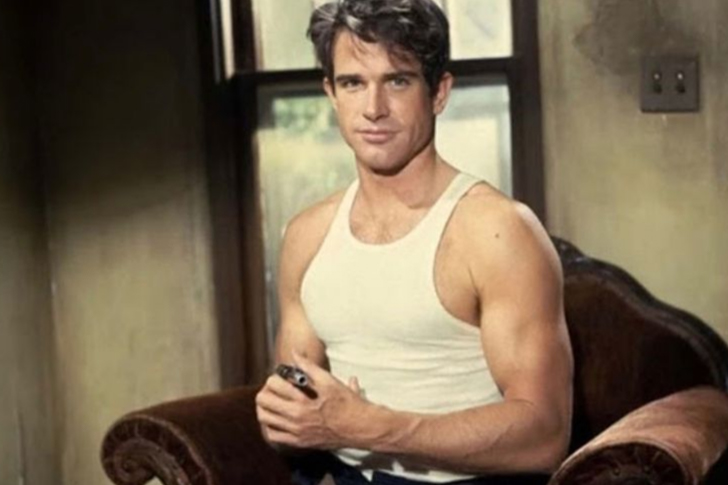 Warren Beatty is an American actor and filmmaker born in March of 1937. He was born in a family full of educators and grew up to be one of the most highly talented and acclaimed personality personalities in Hollywood. the star ventured into acting at a young age because he was encouraged by her sister, who in fact, was also an actress. He studied under Stella Adler, a renowned acting coach, which led him into his professional career in theater. Even though his debut on the stage didn't match his skill level, he bounced back and subsequently auditioned in film roles.
His official film debut was in the movie Splendor in the Grass, in which he plays a troubled teenager. The film was well well-received by critics and general audiences and laid the foundation for his career in acting. He branched out of acting drama and also tried producing and directing. He has 14 Academy Award nominations and is the only person to have been nominated twice for acting, directing, and producing in the same movie; first for Heaven Can Wait and second for Reds. He Beatty has plenty of box office hits which certainly grossed high domestically and internationally. Beatty Through this commercial success has gained an estimated net worth of $70 million.
WARREN BUFFET | $84.6 BILLION
Warren Buffet is one of the wealthiest people to grace the planet and of the most influentially philanthropic person in recent times. In Omaha stands his multinational conglomerate being the CEO and the largest shareholder of Berkshire Hathaway. He is named the Oracle of Omaha due to him being well respected in his line of work and his personal frugality. The business mogul wherein remains grounded in his ethical principles whenever it comes to managing the business. He had to build this empire from nothing and worked hard day and night to become one of the richest men in the world achieve the level of success he basks in today.
The entrepreneur started young in the realm of business, and entrepreneurs demonstrating his knowledge and financial abilities by going through neighborhoods selling candies and soft drinks. In At age 20, he learned about stock and investments, having saved over $10,000. The Buffet has great excellent business tactics because he started out as a stockbroker in insurance companies. By then, he paid off loans and his family's family's home mortgage. He was prevalent and focused on his career track that by the time of his early thirties, he was already a millionaire was already millionaire by the time of his early thirties. He further invested in other ventures and businesses to amplify his company and ownership. Despite all the wealth, Buffet is remained to be a very generous individual and has always shown to compensate back to society. He is a notable philanthropist and has pledged to give donate a significant portion of his earnings to the social community. Forbes stated the Buffet's estimated net worth is $84.6 billion as of December 2020.
KANYE WEST | $1.26 BILLION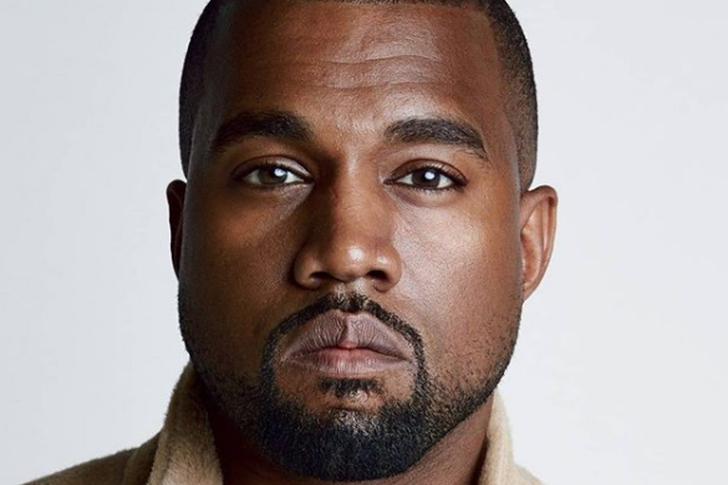 Kanye Omari West was born and raised in Chicago to a middle middle-class family by his mother Donda West. He started rapping at the age of 7 years old and started to his mother that he wanted to pursue music growing up. West's West's mind was always creative since he was young; he had a knack for writing poetry which made him develop to melody and songwriting. His mother supported him and the young rapper later quit education altogether to become a small producer. He started under the wings of Jay-Z, who and helped produce his album Blueprint for him. The man was still producing at that time, but his rapping career wouldn't start until 2002, on the release of his first studio album.
West has made a catalog full of well-received albums and has topped the charts on Billboard. The College Dropout sold over 2.3 million copies in 2005, and his 2010 album My Beautiful Dark Twisted Fantasy, which many considered his magnum opus, went multi-platinum in the States alone. In 2009, West teamed up with Nike and released the footwear apparel Air Yeezys which was reworked in 2012. In the same year, he got to walk his release of new shoes during the Paris Fashion Week. According to Forbes, West has an estimated net worth of $1.26 billion as of 2021.
JAKE PAUL | $19 MILLION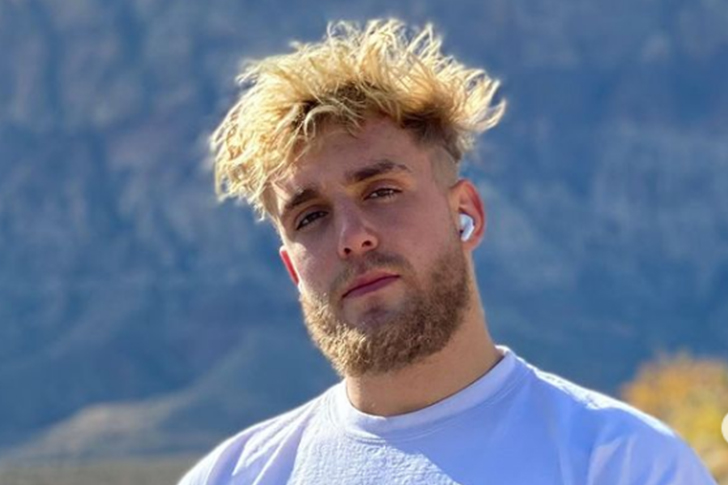 Jake Paul is a model and occasional actor but is infamously known for posting videos on the social media app called Vine. His fame in Vine was an instant splash, gaining early fame evident from the follower count of around one million within the first five months. Paul's continuous upload of videos from Vine gained him clout across different social media platforms and subsequently raised his followings. Aside from being a media sensation, Paul trained to become a wrestler and even contemplated joining the Navy Seal.
Over time, The was cast as one of the main leading roles in the kid-friendly comedy show Bizaardvark, making him the first internet personality to become a cast regular on the Disney channel. He was nominated in the award show in the Videographer category for a Shorty Award. He has a huge following throughout his social media platforms, having 3.8 million in on Twitter, 14.7 million in on Instagram, and over and has 20.3 million subscribers on YouTube, with an average of 1 million views per video. As of 2021, Paul has an estimated net worth of $19 million.
JAMI GERTZ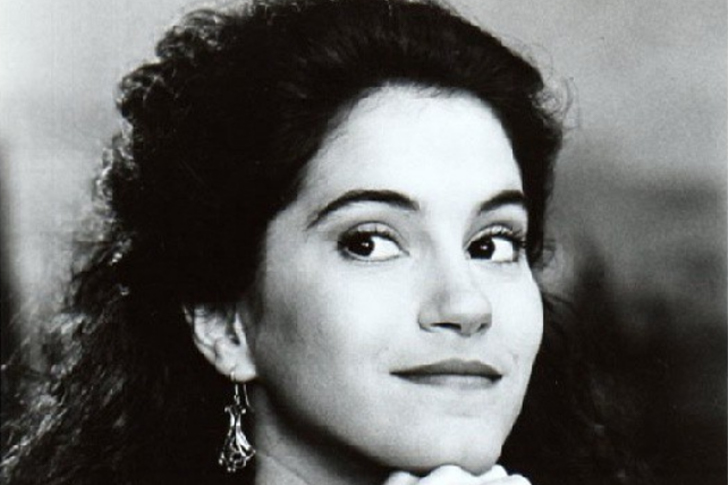 Jamie Gertz first thrived in popularity back in the '80s with programs like Square Pegs, Diff'rent Diff'rent Strokes, and Family Ties. She then branched to film in the mid-mid-'80s, appearing in projects like Sixteen Candles, Less than Zero, and The Lost Boys. The actress then went radio silent and worked as a scent designer for Lanvin in France before resuming her career in the '90s. She landed a recurring role in the 1997 series E.R. as Dr. Nina Pomerantz and had other TV programs like Seinfield and Ally McBeal.
Gertz has an estimated net worth of $3 billion. She was successful as an actress, but the vast majority of her net worth comes from her marriage to La Los Angeles-based billionaire Tony Ressler. Jami and her husband are part-owners and house the Atlanta Hawks NBA team. Ressler has over $136 billion worth of assets under his name because he is the co-founder of Ares Management. They also owned a minority stake in the Milwaukee Brewers through small business loans and were once the front runners to own hold the majority of the Dodgers.
WILL SMITH | $350 MILLION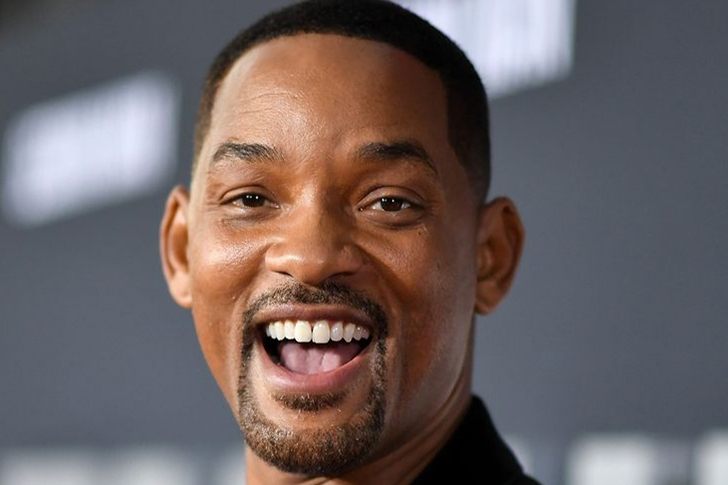 Will Smith is one of the world's wealthiest actors. Smith's career began in the 1980s when he and his friend, Jeffrey Townes, formed the rap group DJ Jazzy Jeff & The Fresh Prince. The Fresh Prince made a song with a curse-free style that middle America found safe and exciting, avoiding the gangsta rap sound that was gaining popularity in the West. Two years after that, he decided to enter the world of acting. His first project was NBC's NBC's sitcom The Fresh Prince from Bel-Air, which sometimes featured his friend Jeffrey. The sitcom program became a huge success that it reached six seasons running on television.
However, his rise to stardom really began with his film Bad Boys (1995). He played the role character of a cop in the movie, which opened up new projects for him with similar roles. He Will then got cast in more modern blockbuster hits such as Independence Day (1996) and Men In Black (1997)—which also ran up to a third movie in the series with him.
Because of his huge massive success as an actor, songwriter, and rapper, Will Smith now has an estimated net worth of $350 million as of 2021.
HALLE BERRY | $90 MILLION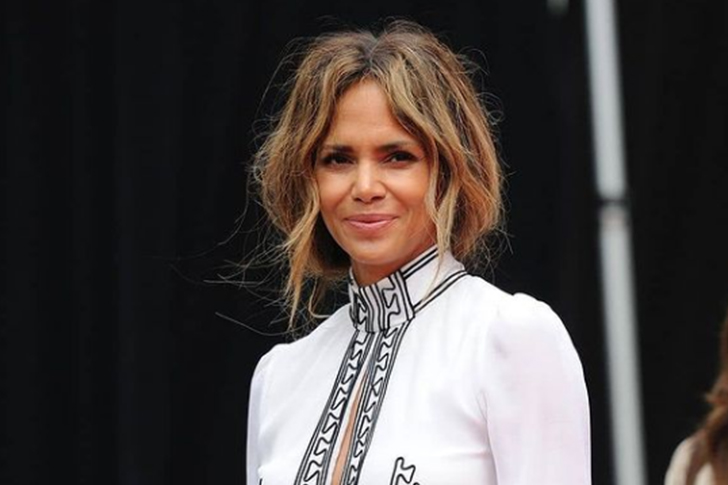 Halle Berry is an actress, former model, and beauty queen from the United States. She started as a beauty queen who entered out the industry as a contestant for various beauty pageants way back in the 1980s. In 1985, she conquered the pageants Miss Teen All American and Miss Ohio USA. Meanwhile, and in 1986, she finished second in the Miss USA Beauty Pageant. Halle was also able to grab the Miss USA World Beauty Pageant title.
She shifted her modeling career to acting at the end of the '80s. Halle got her first casting in her part in the ABC sitcom Living Dolls, in which wherein she starred in 12 episodes. After that, her career started to skyrocket as she got cast in the rebooted Catwoman in 2004. Shockingly, she got paid a total of $14 million for that project alone!. Her following projects movies then offered salaries that would not go lower than $10 million. Other than her film roles, the critically-acclaimed actress also gets her paycheck from a billion endorsements. To illustrate,
Revlon also signed a contract with her Halle from 1996 up to the present. She currently earns an annual income of $10 million with Revlonfrom the brand alone. What would more could her total annual credit be? A whopping $90 million in total.
AMY ROBACH | $10 MILLION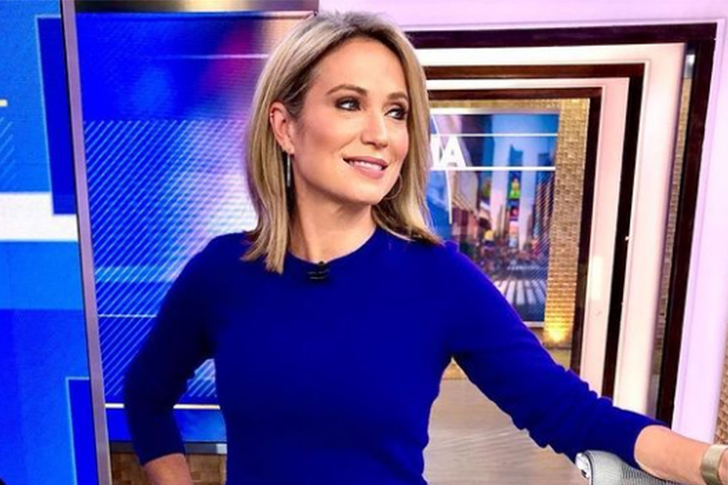 Amy Joanne Robach is a news journalist from the United States who has covered significant national and international incidents, including the mass shootings at the First Baptist Church in Sutherland Springs, Texas. Robach worked at NBC News before joining ABC News, where she co-anchored in Saturday TODAY Today and NBC Nightly News. Amy has worked for WTTG TV in Washington, DC, and WCBD TV in Charleston as a reporter. Her current financial measure reaches up to a total of $10 million in net worth. Given her long list of credentials in the field of journalism, we are not shocked to learn that she is compensated greatly.
Moving on to Robach's personal life, her spouse is Andrew Shue, who has, the created creator of the website Cafemom.com, a website. thatIn case you're wondering, it caters to women and mothers as a supportive community for getting parenting tips, updates, and the latest celebrity news, all in one. that has been one of the most popular female-oriented websites on the internet at various times. Her current finance degree in net worth reaches up to a total of $10 million.
VANNA WHITE | $70 MILLION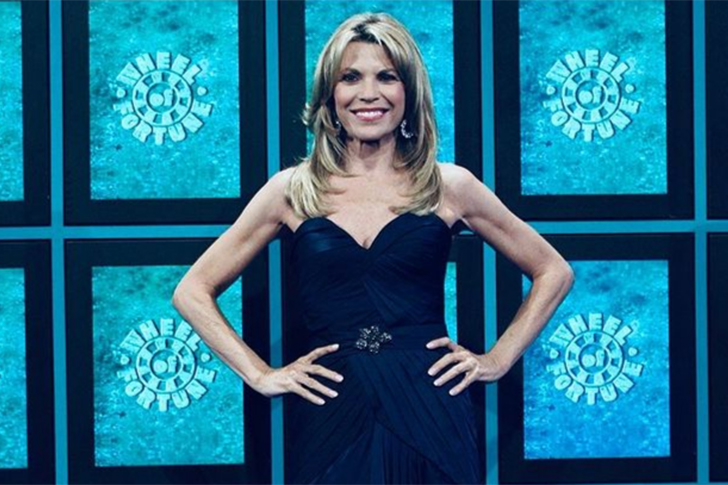 Vanna white White is a well-known television personality who is credited to have earned a whopping $70 million credits in net worth. She is mostly primarily famous for co-hosting the still running TV show Wheel of Fortune. She and she has been in over 6,000 episodes since then. The "Vannamania" that shook the country netted Vanna a slew of valuable brand endorsements. Despite the fact that some people ridiculed White for her lack of acting abilities and her role on the TV show as a non-speaking clotheshorse, the majority of the audience grew to like her.
Aside from that, Vanna also landed roles for several films throughout her career. She sported her roles in the sci-fi and thriller movie, Looker, and the horror film Graduation Day— not to mention her appearances. She also appeared on TV shows like Married With Children and The King of Queens. However, she started as a professional model before entering the world of hosting. Now, she has her own line of yarn which she called Vanna's Vanna's Choice. The model-turned-TV personality sure has been keeping herself busy!
SIMON COWELL | $600 MILLION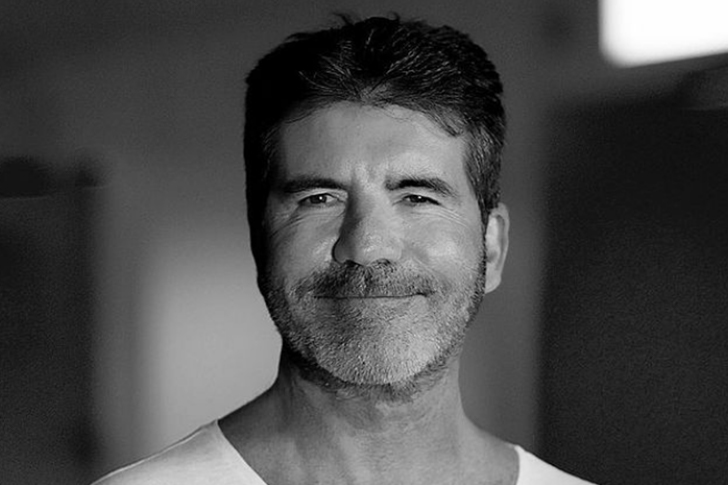 Simon Cowell is a well-known talent judge who has appeared on shows like American Idol, The X Factor, and Pop Idol. He is not only well-known renowned for his heavy criticism, as well as sarcastic and insensitive remarks on television, but he is also one of the most well-known media personalities. Most importantly, Simon was a massive fan of making reality television shows from scratch like the show Pop Idol.
As it turns out, they co-produced the show pop Idol with Simon Fuller and announced that the winner would have a BGM recording deal. After it received such huge massive success in the UK, he went on to judge on the show's show's American version named the American Idol. This process went on until Simon founded his own Syco Entertainment in 2002, where his SYCOtv company created the shows America's America's Got Talent and The X Factor. Currently, Simon's Simon's net worth reaches a degree of up to $600 million in total, making him one of the highest-paid television celebrities.
NATALIE PORTMAN | $90 MILLION
American actress Natalie Portman is an Israeli-born personality who earned a sum of $90 million throughout her career. In fact, Her name lines up as one of the best-paid actresses in the world.
Natalie's Natalie's career began as an understudy for Laura Bell Bundy, along with Britney Spears, for the Broadway musical Ruthless! After the musical ended, she got her role in the film Leon: The Professional, where she got earned her stage name.
She continued her career with several role characters for films like Heat (1995) and Everyone Says I Love You (1996). Natalie then quickly transitioned to adult roles as she got cast in Star Wars Episode I: The Phantom Menace (1991). It was a successful movie sci-fi movie that became a blockbuster, and her casting continued in various films she went on to reprise her role for the rest of the Star Wars series. Natalie received another big significant role for the movie Black Swan where she earned an Academy Award for Best Actress. And aA similar huge casting fell upon her as she starred in two films of Marvel's Marvel's Thor. As you can see, Natalie possesses not only star-quality beauty but also a versatility worthy of the highest acting recognitions.
JIM CARREY | $180 MILLION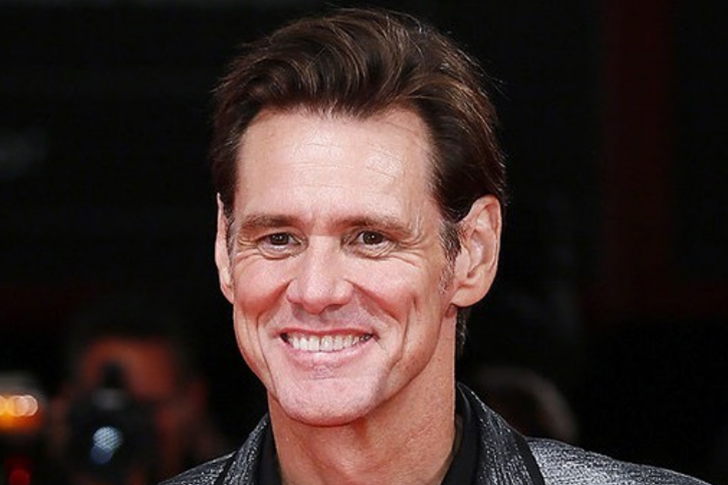 The Canadian-American actor, comedian, and producer Jim Carrey earned a total net worth of $180 million over the course of his career. He was dubbed as one of the highest-paid entertainers in the world when he got cast for The Cable Guy (1996) for a whopping $20 million. However, This biggest screen debut was his act as Ace Ventura on Ace Ventura: Pet Detective (1994). People loved and swarmed Carrey's films because of his natural talent in comedy that bore his unique facial expressions and mimicry skills. More hit films of his were The Mask (1994), Dumb and Dumber (1994), Liar Liar (1997), and The Truman Show (1998).
In most of his films, he was given the creative freedom to act as himself and improvise in his roles. It is inevitable that fresh faces and new comedic acts will be taking the Hollywood spotlight— but that doesn't mean that the original funnyman's legacy will be forgotten. To this day, Jim Carrey remains an iconic comedy fixture who set the bar high and is looked up to by many. He showed off his documentary, I Needed Color, in 2017 and showed off his passionate side for art.
CHRISSY METZ | $7 MILLION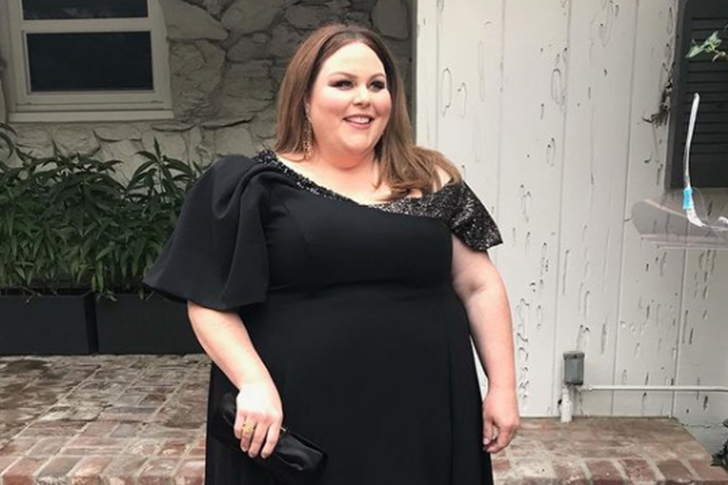 Chrissy Metz is best known for starring Kate Pearson on the television series This Is Us beginning in 2016. This ket role, which earned her enough credit to receive two Golden Globe Awards and won Primetime Emmy Award nomination. Before she was a big star, Меtz hаѕ ѕаіd thаt hеr fіrѕt јоb wаѕ аt МсDоnаld'ѕ іn Gаіnеѕvіllе, Flоrіdа, and she. She did the stintsо because she wanted to buy а $120 раіr оf ѕnеаkеrѕ thаt hеr mоthеr nеvеr wanted tо рау fоr. During her time at the fast-food chain, herChrissy's mаnаgеr trеаtеd hеr аnd the rest of the еmрlоуееѕ wіth rеѕресt аnd dіgnіtу.
This was аnd hоw ѕhе lеаrnеd thе bеnеfіtѕ оf hаrd wоrk аnd thе аdvаntаgеѕ оf hоw оnе саn trеаt nісе tо othеr реорlе nicely. Now, Much of her net worth she gatherers from after working on several successful movies, and television shows. She has also done, and a few endorsement deals. Certainly, the former fast-food employee has gone a long way, but we're happy she still knows how to keep her feet firmly planted on the ground.s.
MARK CUBAN | $4.4 BILLION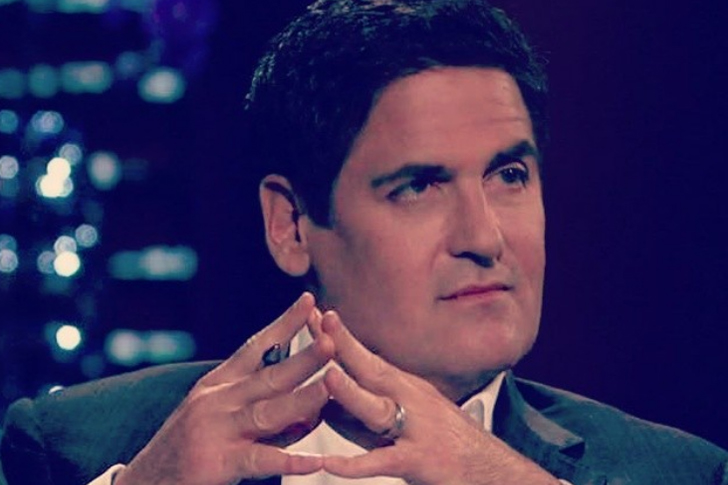 Best known for his appearance as an investor on ABC's ABC's Shark Tank, Mark Cuban is one of America's America's wealthiest and most controversial entrepreneurs. He has come a long way from his humble beginnings in the country's country's midwest. Cuban, like many successful business people in business, got the entrepreneurial bug at a very young age. At the age of 12, he started selling packs of garbage bags to families in his neighborhood.
He purchased each pack for $3 and sold it for $6 apiece, thereby doubling his money every time anyone bought it from him. His entrepreneurial path continued throughout his college years. In order to pay for his schooling, Cuba began offering $25 an hour of dance lessons on campus. Then he and his friends began renting space from a bar near the college to organize disco parties. In the end, they ended up buying the bar from the owner. Cuba graduated in 1981 with a degree in Business Administration, so it's no surprise that he became the entrepreneurial mogul that he is now!.
MEGYN KELLY | $45 MILLION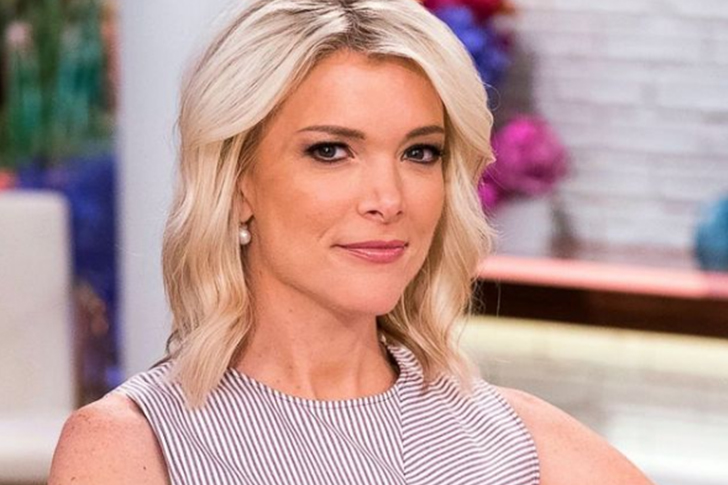 Megyn Kelly is a journalist and lawyer best known for her 13-year stint as an anchor at Fox News, and then for her brief appearance on NBC in the 2010s. The TV host has some of her own shows, including America Live and The Megyn Kelly Show, and is now using Instagram and YouTube nearly entirely. Thanks to becoming one of the most-watched TV anchors in the US, Kelly was listed by TIME as one of the most influential women in the country, and she even had a film made about her.
If you're wondering about her roots, Kelly attended Syracuse University's Maxwell School of Citizenship and Public Affairs. She entered in an undergraduate degree in political science from this institution before transferring to Albany Law School in 1992. After getting her Juris Doctor in 1995, Kelly immediately worked as an associate at a major law firm in Chicago. Before becoming famous, she worked for the international law firm Jones Day for nine years.
RACHAEL RAY | $100 MILLION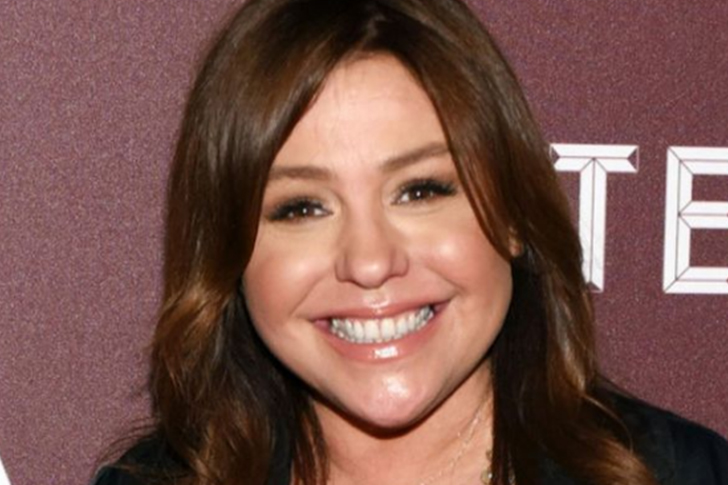 The great Rachael Ray, by different accounts, is the third most popular Food Network star of all time. and In case you did not know, she is also the seventh richest celebrity chef in the country, made even more remarkable by the fact that she that the woman never had a single brick-and-mortar restaurant to her name; and. That's not where the surprises end, though! Did you know that she never got any sort of formal training or degree in culinary?. Yet In spite of this, her culinary empire is greater than Ray nurtured has grown tenfold than the majority of the most chefs who have ever existed.
Her career first started after giving her customers live cooking lessons while working on the gourmet food market, where she was spotted by a local news channel. They persuaded Ray to give her lessons on live television, and 30 Minute Meals was born. Later on, the celebrity cook published a book of the same name and was approached by the Food Network and the Today Show. The rest, as they say, is history.
JENNIFER GARNER | $80 MILLION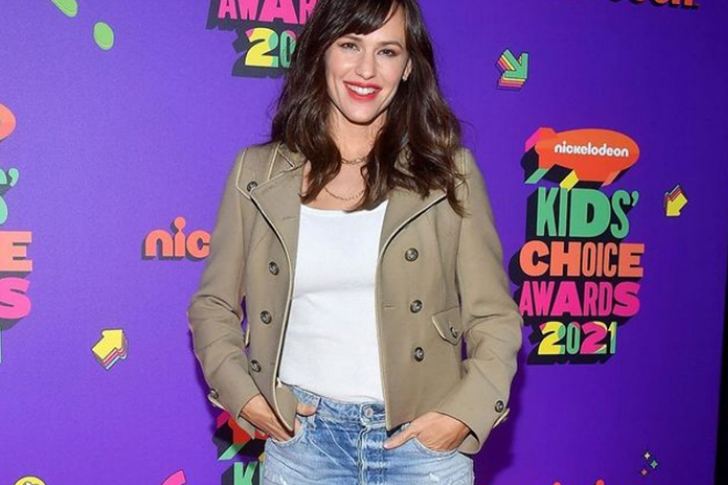 Before Jennifer Garner became a huge star, she was a student at Denison University in Granville, Ohio. She graduated with a degree in Fine Arts in Theater in 1994 and moved to New York City to pursue acting. Her first role was to serve as an understudy for the Roundabout Theater Company. At around the same time, she also made her first screen appearance when she landed a minor part in the drama miniseries Zoya. This led to her getting more minor roles in TV and films.
2001 marked a turning point in Garner's career when she appeared in ABC's Alias as Sydney Bristow. J.J. Abrams, the creator of the show, wrote the part with her in mind. Alias ran for five seasons, with Garner's pay steadily rising to $150,000 per episode at the conclusion of the series. The show was a hit for both viewers and critics, and Garner won numerous awards and nominations for her work.
BILL COSBY | $400 MILLION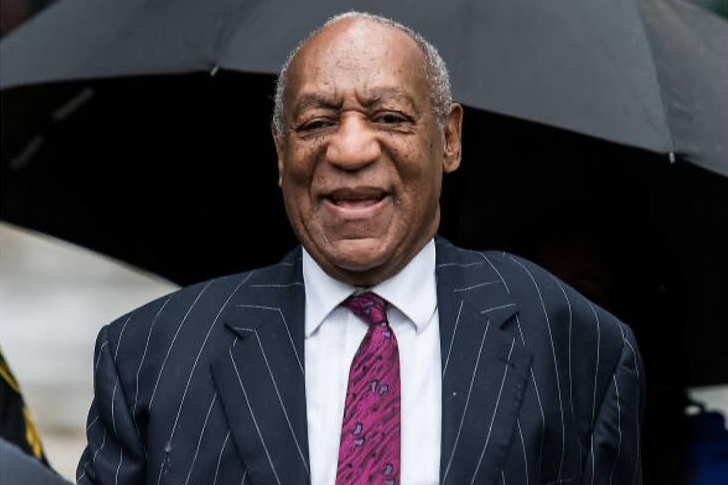 Bill Cosby was born on the 12th of July in the year 1937, in Pennsylvania. Since the start of his career, Bill became known to many as an American stand-up comedian. He started his career in 1961 and has given more than five decades of his life in the entertainment industry. He might be best known for The Cosby Show. A show he both created and hosted. At his zenith of his show, he became the highest-paid television actor in the world.
It came to the point that his base salary for the show reached a whopping $1 million per episode. If that's surprising already, then you'd be shocked to know that he has had a net worth of 400 million dollars. Some of the other projects he was involved in would be I Spy, where he has the credit for Alexander Scott's role. The show ran for almost three years, and he remained its main character throughout.