The Hottest Celebrities And Their Equally Stunning Bodyguards
Seeing the latest gossips on what's new with your favorite celebrities makes you think that they are living the dream. Whenever you see them post their vacation photos, red carpet outfits, or even just their homes, it is easy to assume that their daily lives are filled with just glitz and glamour. It comes as no surprise that almost everyone aspires to become a celebrity. However, most people tend to forget that such influence comes at an equally big price. The fame that most celebrities have is at the cost of their personal privacy. They can't seem to live a regular life because of the hounding paparazzi and fans. Not to mention, their every move is highly scrutinized and awaited by the media.
Going out in public comes as a huge challenge for most celebrities. This is why they always have their most trusted body guards with them wherever they go. These people are credited for ensuring the safety and welfare of your favorite celebrities. Can you recognize any of the body guards on the list?
Evert Viera | Justin Bieber's Bodyguard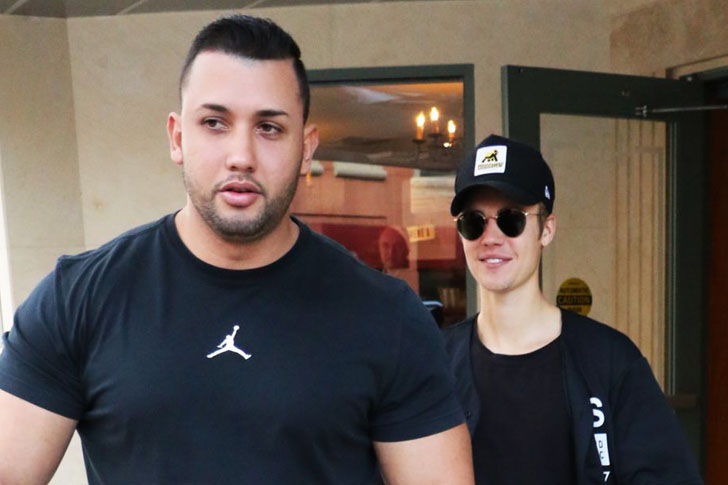 Justin Bieber is one of the hottest stars in the entertainment industry. Everywhere he goes, there is always a hoard of fans and paparazzi tailing his every move. His immense fame and influence have made it difficult for him to do go anywhere without his privacy being disturbed. Fortunately, he has his trusted bodyguard, Evert Viera, shadowing him wherever he goes. Viera is credited for ensuring Bieber's safety and security. The former marine turned bodyguard seems to enjoy his job.
He has actively posted on his personal Instagram several photos of him with the Biebster, even garnering himself a number of fans who compliment his good looks and buff physique. It might even be safe to say that the two have formed a close bond with one another. In a Youtube video, Bieber poured skittles over Viera's head as some sort of prank. In another video, Viera is seen playing the pop star's beloved dog, Esther.
"Sam" | Daniel Radcliffe's Bodyguard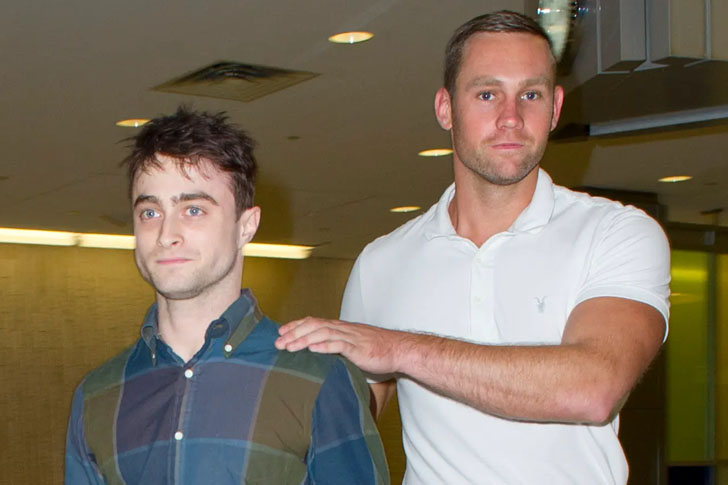 Daniel Radcliffe's life was forever changed when he bore the scar and wore the legendary glasses of Harry Potter. Almost everyone recognized him for the iconic character that he portrayed from the franchise's start to the end. Whenever he is out and about, people are just instantly drawn to ask for a photo with him or even a hug. Sometimes, the fans' love for Radcliffe can get a little extreme. Just to be safe, the actor hired the hot celebrity bodyguard who goes by the name of Sam.
Everywhere Radcliffe went, Sam was just an arm's length away, always on guard and ready to move in whenever necessary. Sam is credited for keeping crazed girls and the press around Radcliffe at bay. However, other than his strong presence, Sam is adored by many fans for his good looks and charm. It seems like Radcliffe is not the only one who gets the attention.
Gu Rubee | Ezra Miller's Bodyguard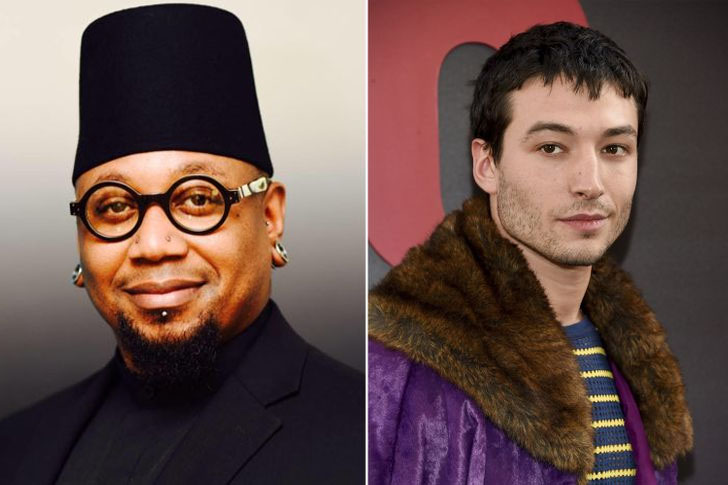 Ezra Miller is one of the most eccentric people in the entertainment industry. He is known for his quirky traits both on and off the screen. He is credited for playing a number of peculiar characters in several films, including We Need to Talk About Kevin, Perks of Being a Wallflower, and Gonzo. Ever since his rise to fame, Miller has earned himself an adoring base of fans. He has attracted the attention of the media as well, especially after being cast as The Flash.
With his prominent status, he had to ask for the services of the equally bizarre bodyguard Gu Rubee. The professional bodyguard is known to fans for his flashy outfits and jolly demeanor, much like Miller. The pair are the perfect combination. Gu Rubee never hesitates to show off his exceptional fashion style whenever he does the job.
Boy Roeles | Justine Bieber's Bodyguard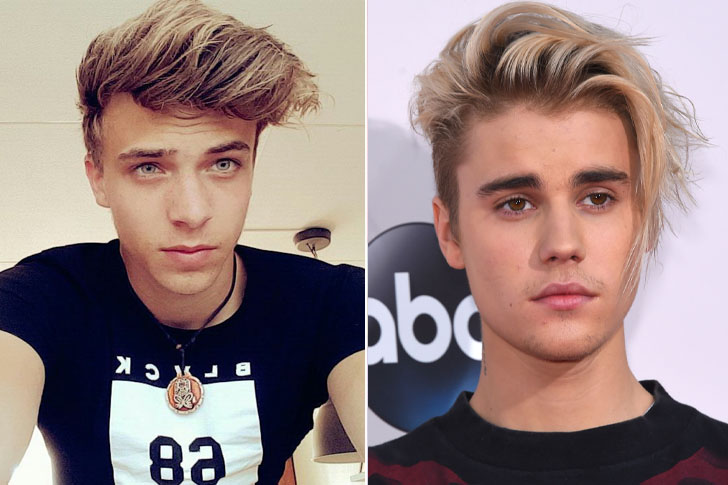 Fangirls can't help but go loco for Justin Bieber. There is no denying that fact. His handsome looks and undeniable talent have earned him a loyal and adoring fanbase ever since his early beginnings. It is no surprise that everywhere the pop star goes, his bodyguards are always just a few steps behind him, one of whom has even made headlines for his gorgeous looks. The twenty-one-year-old bodyguard named Boy Roeles is credited for making a buzz online. Beliebers have also been posting photos of the Belgian hunk.
Roeles hails from the Netherlands, and since a fan posted his photo on Twitter in 2017, his life has shifted dramatically. Moments after the world caught a glimpse of his handsome face, Roeles has been receiving numerous messages from his own fans. He went on to Tweet about the craze surrounding him. It looks like Bieber is not the only one who gets to have the spotlight.
Anthony | Jennifer Lopez's Bodyguard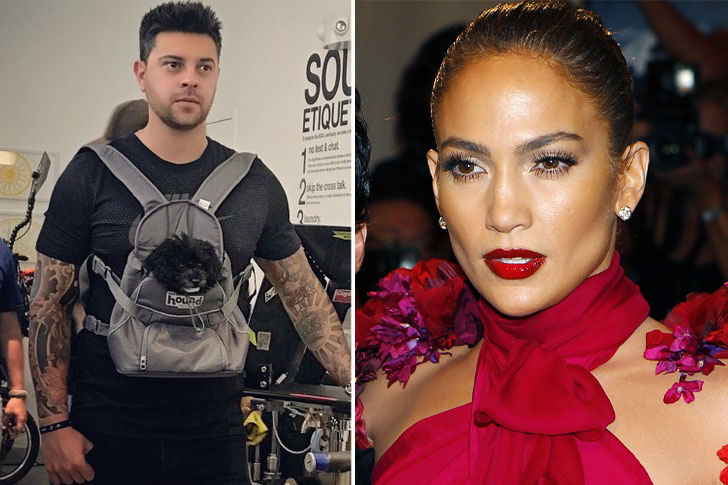 Jennifer Lopez is one of the gorgeous talents in the entertainment industry. She has the looks, the body, the skills, and the charm, which may seem she has it all. She screams of class and beauty, and it is just befitting that she surrounds herself with gorgeous things and people. Given her fame and stature, J.Lo can't seem to go anywhere without anyone recognizing her. It's a good thing that she has her bodyguards to keep her safe.
However, one bodyguard named Anthony, in particular, has made some buzz online thanks to his gorgeous face. The superstar has even mentioned in one interview how everyone has been crushing on the hunk. Anthony is credited for making sure that J.Lo's entrances and exits are flawlessly executed. On the side, the handsome bodyguard can easily pass for a celebrity himself.
Simon Newton | Bella Hadid's Bodyguard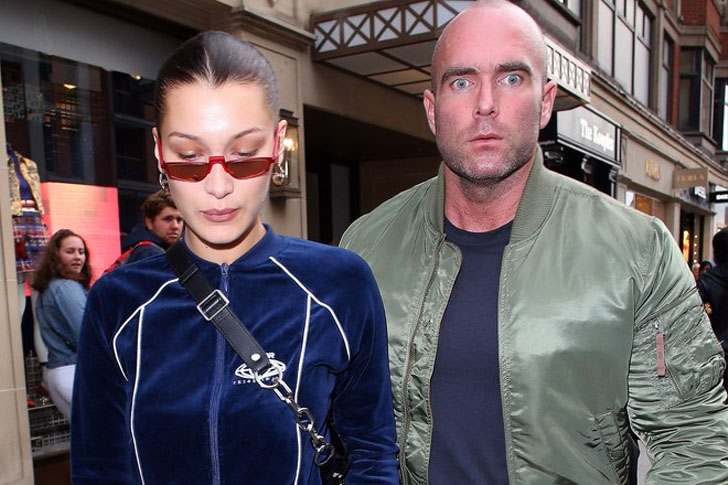 Bella Hadid is one of the most sought-after models in the fashion world. Just like her sister Gigi, she has represented several major brands such as Tommy Hilfiger, Marc Jacobs, Bottega Veneta, Ralph Lauren, and Victoria's Secret, among others. Given her fame and stature, it is quite difficult for her to do regular things freely without much attention from the public. Luckily, she was able to find herself a dependable bodyguard. However, Simon Newton is not just your typical bodyguard.
A lot of people have noticed his good looks and amazing physique. His piercing blue eyes add furthermore to his alluring charm. Not to mention, he has an exceptional and classy fashion taste. He was a head-turner while he accompanied Hadid during the London Fashion in 2017. Newton is credited for being passionate about his job. His work ethic and handsome face have even earned him several acting jobs.
Peter Van Der Veen | Adele's Bodyguard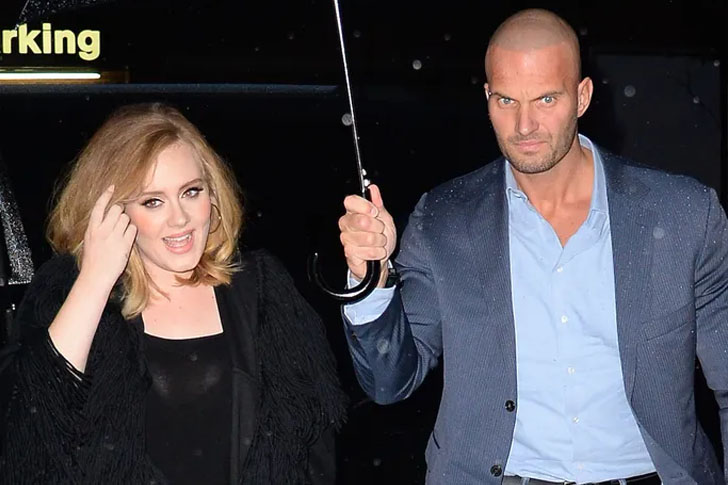 Whenever you spot Adele in public, you might also see a tall, bald male always accompanying her. That's her bodyguard, Peter Van Der Veen.  He began to work for the pop superstar starting in 2015. While he has been tasked to guard celebrities, he has become somewhat of a celebrity himself. After all, he has the looks and the model-like physique. That's no coincidence, as he was a winner of Mister Europe back in the mid-2000s.
Aside from being a winner of a pageant, Van Der Veen has also worked as a police officer in his native Netherlands. It seems to be a worthwhile investment, as he eventually became a celebrity bodyguard to this day. Before he became Adele's bodyguard, he was guarding Lady Gaga from 2010 to 2015. During his time with the pop superstar, he was often spotted beside her in public, indicating that he took his job seriously.
Julius De Boer | Jay-Z and Beyonce's Bodyguard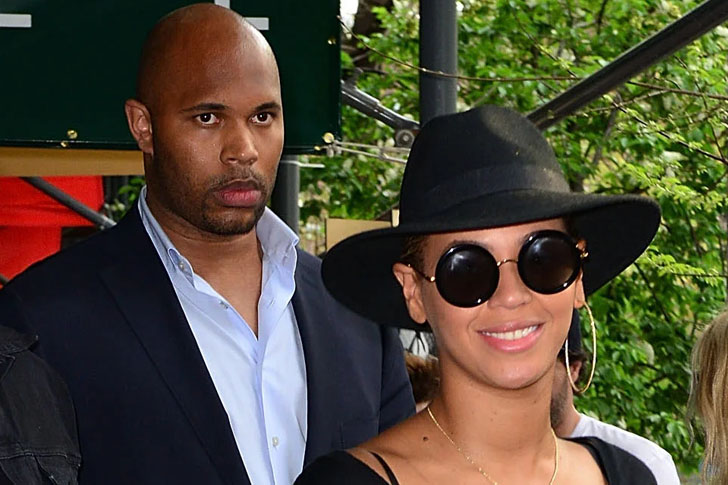 Julius De Boer has been pretty much always near the pop star super couple Jay-Z and Beyonce. After all, he's their bodyguard.  De Boer started to work for the power couple back in 2008. Before that, he had established a name for himself by creating his own security company back in his native Netherlands. Since then, he has been a constant presence around the couple whenever they're in public. He seems to take his job seriously, as he blocks anyone from just immediately moving towards the couple. Even a snap of a photo of them may be prevented by him.
Throughout his work for the couple, he has been a witness to some of the couple's most infamous events. One of them is the elevator fight between Beyonce's sister Solange and Jay-Z back in 2014. According to De Boer, he speaks five languages, including his native Dutch and English. It seems his protection is a worthwhile investment for the couple.
Pascal Duvier | Kanye West's Bodyguard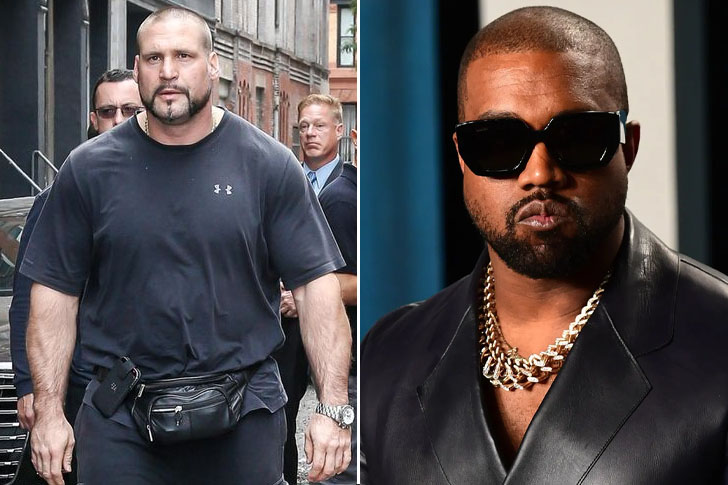 Whenever Kanye West and Kim Kardashian go out in public, they were once accompanied by a 6 ft. 4 in. man at all times. He's their former bodyguard, Pascal Duvier, who hails from Germany and was a former soldier in the country's military before he went into the security business. He initially worked in 2013 for West and continued to do so for another year before Kardashian finally put him under her employment as her bodyguard, as well.
It seemed that their investment might have paid off, as the couple is quite satisfied with the way Duvier protected their family for years. However, a robbery incident in 2016 changed the working dynamics of the bodyguard with his clients. A number of Kardashian's valuables were stolen in the event. Shortly after the incident, in 2017, the couple ended their association with Duvier.
Michael Arana | Justine Bieber's Bodyguard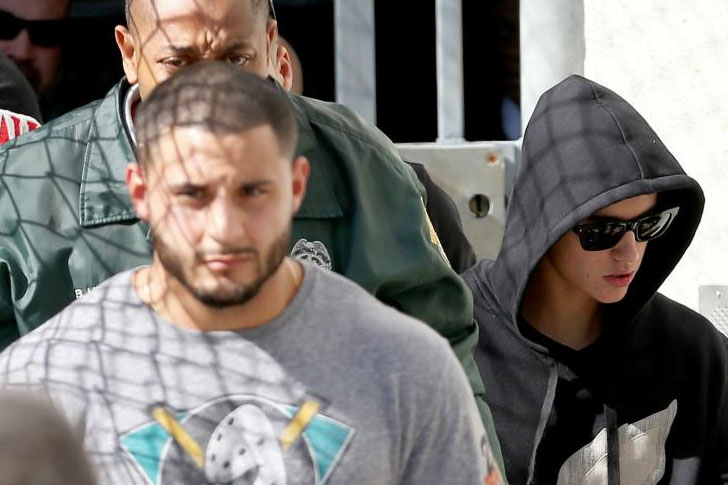 Pop superstar Justin Bieber has seen himself in some fights and disputes over the years.  Along the way, his bodyguard, Michael Arana, has just been staying close to him, ready to move whenever necessary. Not much is known about Arana other than the fact that he was born in Nicaragua and probably moved to the United States later in his life. While he mostly works for a pop superstar, he has managed to make a name for himself, having a modest following on his Instagram account.
According to his Instagram, Arana is employed in Arsec Group, which is a private security company based in Beverly Hills, California.  It seemed that he began to already work for Bieber as early as 2013. While Bieber certainly has made a worthwhile investment for his bodyguard, Arana has made some news in the past for all the wrong reasons.  In 2013, Arana, along with an acquaintance, was arrested in Miami due to an altercation there. Fortunately, Bieber was away in his native Canada.
Greg Lenz | Jennifer Lawrence's Bodyguard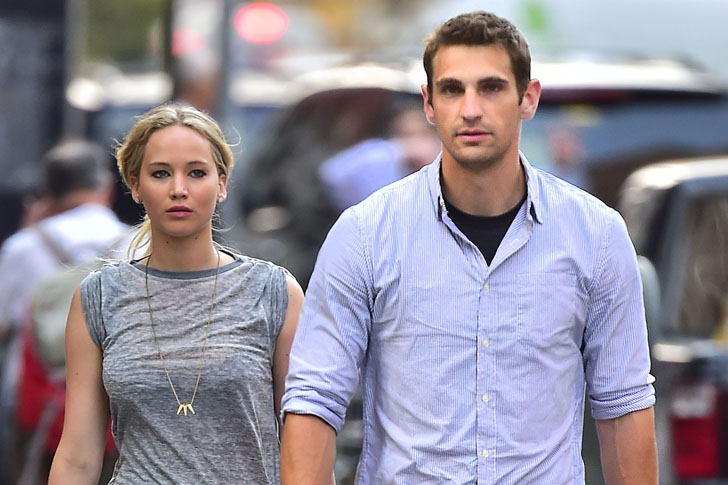 Jennifer Lawrence has been one of the most prominent actresses today. As such, it is pretty much inevitable that she gets hounded by various unwanted personalities such as paparazzi and overeager fans. Fortunately, she has a bodyguard to take care of them, who goes by the name Greg Lenz. He started to work under the employ of Lawrence in at least 2015 when he was spotted beside Lawrence while holding her pet dog. He is an employee of the private security firm Gavin de Becker & Associates.
Despite having no prior law enforcement or military experience, Lawrence hired Lenz to be her bodyguard. This was a break from Lawrence's choice of hiring bodyguards with military or law enforcement experience. Before being a bodyguard, Lenz worked as a model while studying for a degree in architecture. He also worked as a server at an Italian restaurant for two years. He began his career as a bodyguard in 2010, shortly after moving to Los Angeles.
Justin Riblet | Jennifer Lawrence's Bodyguard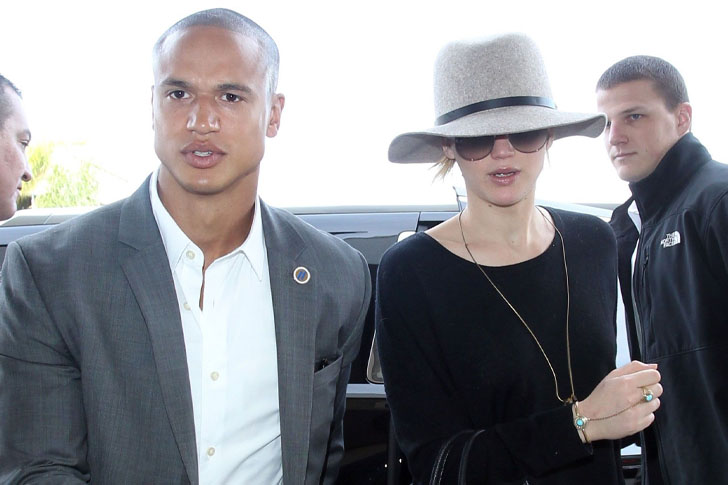 Jennifer Lawrence has been quite a highly sought-after celebrity. After all, she rose to stardom in almost a meteoric way. It kind of takes skill to remove her from the spotlight, albeit temporarily. Her bodyguard, Justin Riblet, seemed to manage to do so. Riblet was first known to the public when he escorted Lawrence to Los Angeles International Airport in 2014. Immediately, many observers and fans took notice of Lawrence's bodyguard, who has quite the perfect physique. Some even took a liking to him, including some female staff in Lawrence's team.
According to his LinkedIn account, Riblet graduated with a criminal justice degree at Rutgers University. As with many bodyguards for high-profile personalities, he served as a weapons sergeant in the Special Forces of the U.S. Army. Not much is known about his work with her since, as no photos of Lawrence and him were published. Although, he may still work for the actress in 2021.
Martin Kirsten | Heidi Klum's Bodyguard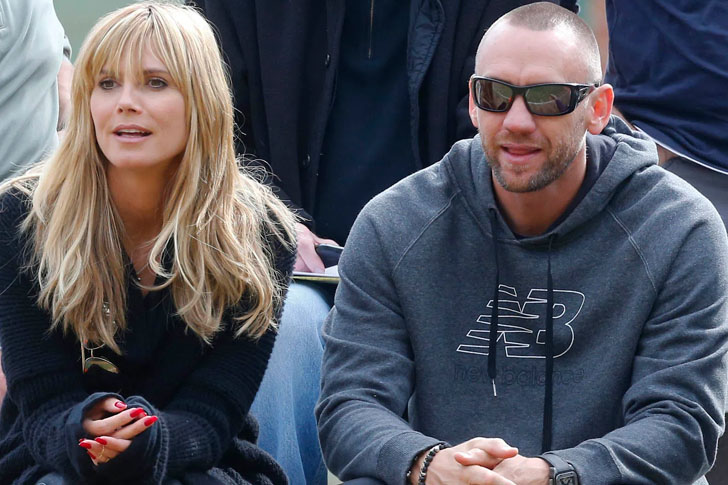 Martin Kirsten has been having quite an uncommon relationship with his client, supermodel Heidi Klum. While not much is known about how Kirsten first started to work for Klum, it's clear that he worked for the supermodel for quite some time. However, things went up to 11 when they became romantically involved in the early 2010s. This was shortly after Klum called it quits with her then-husband, singer Seal. They were then first spotted together on July 4 of 2012.
They dated for 18 months until 2014, when both called it quits. The relationship warranted quite some secrecy. Shortly after parting ways, Klum bought Kirsten a house in South Africa, along with a substantial amount of money, in an attempt to keep his mouth shut. It seems that Kirsten was given such an investment by Klum. Today, not much is known about Klum's former bodyguard, but he certainly lives in his South African home.
Tim Chung | Kylie Jenner's Bodyguard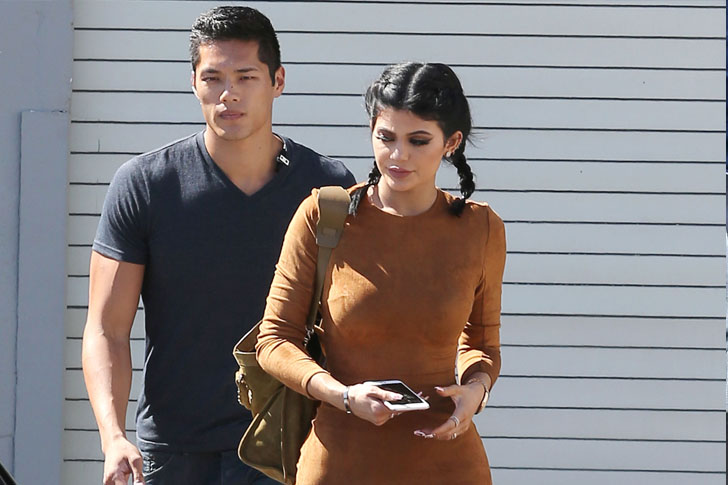 For many, Tim Chung is perhaps quite known for his connection to Kylie Jenner. After all, he is the supermodel's bodyguard. Aside from being a bodyguard to Jenner, he has also worked for other members of the Kardashian-Jenner family, such as Kim and Kourtney Kardashian. While he has been working as a bodyguard, he works as a police officer in Los Angeles, as well. Due to his job for Jenner, many of her fans took notice of his physique and natural beauty. Even some of her fans took a liking to Chung. As such, he was considered to be one of the sexiest celebrity bodyguards.
However, the spotlight seems to not have disappeared from Chung. When Jenner's daughter Stormi was born, a conspiracy theory was formed wherein Chung was the real father of Jenner's child. It seems that the rumor is just that, a rumor. Unfortunately, his association with the celebrity family may have ended as of 2020. Regardless, his services were certainly a worthwhile investment for the family.
Mark Billingham | Tom Cruise's Bodyguard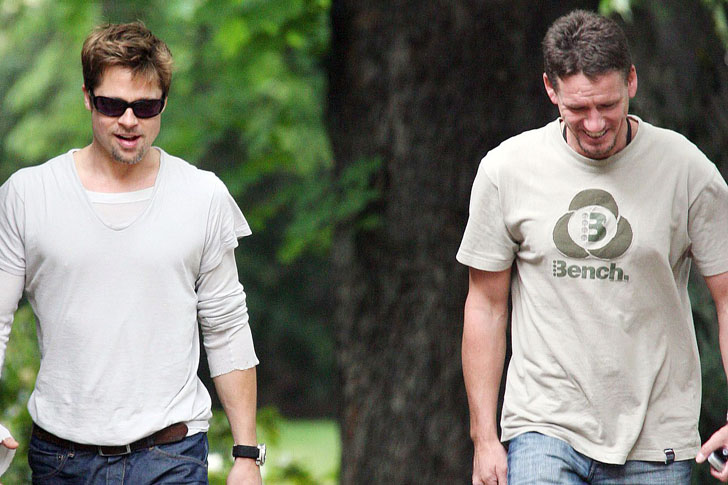 Tom Cruise once had Mark Billingham as his bodyguard, and it might be the best decision he ever made. Billingham had been a bodyguard to many Hollywood A-list stars. With his 27 years of experience in the army, he surely knows to protect his clients, and did you know from whom he saved Cruise before? It's from none other than his then-girlfriend, Penelope Cruz. Here's the funny story about it.
Billingham, who is now an author, revealed in his book, The Hard Way: Adapt, Survive and Win, that he rushed to protect the actor from someone he thought would attack him. He put the Mission Impossible star into safety and held the culprit under his arm. He was in protective mode when he suddenly realized the assailant he caught was Cruz herself. Cruise just laughed about it and probably gave Billingham credits for his absolute protection.
Bobby Rich | The Beckham Family Kids' Bodyguard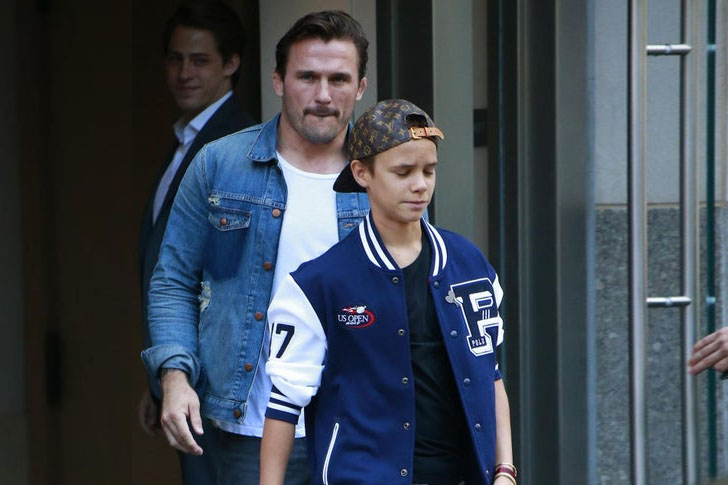 Bobby Rich is a familiar face, especially if you're a Beckham family fan. He has always been with this beautiful clan whenever they're out and about, protecting them from any wrongdoers. You probably know his role now—a bodyguard. He's often with Brooklyn, though he's also seen with Romeo while the kids were ice skating. The degree of his loyalty to his family is impalpable as you can always see him at their back.
It can't be denied that he's good-looking, too, so it's easy to mistake him as one of the Beckhams. In fact, Rich is already like a family. As a personal trainer himself, he has already worked out with the family patriarch David Beckham and has dated a few celebrities. He used to go out with Ellie Goulding before the latter married the art dealer Casper Jopling. It happened between 2016 and 2017, and then he went dating the Love Island star Arabella Chi after.
The Money Team | Floyd Mayweather Jr.'s Bodyguards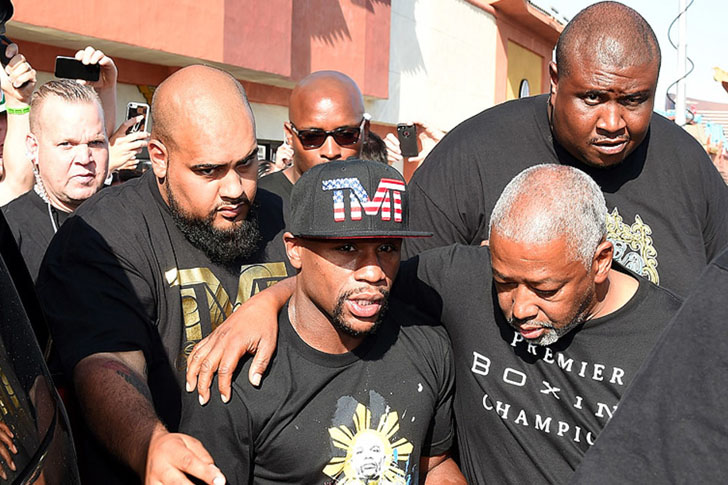 Floyd Mayweather Jr. may be one of the best boxers in the world, but he doesn't go out without a group of bodyguards. Sure, he can defend himself, but having a group of people looking after him probably makes him feel much safer. Anyway, Mayweather ditch the name bodyguard already and call them security instead, comprised of a number of fully capable men he called The Money Team.
This group has several members, Alfonso Redic, Adam Plant, Pat Walsh, Donald Monks, Greg La Rosa, 'Badou, and more, and they all have towering heights. The smallest of The Money Team is already 6'1" while the tallest is 7'1." Now, who will have the guts to face all of them? By their looks and stand alone, the offenders may never plan to go against Mayweather anymore. However, aside from the boxer, one of the TMT's tasks is to protect the money that Mayweather always brings whenever he's out. We wonder if he ever uses credit cards.
Eddy Kante | Udo Lindenberg's Bodyguard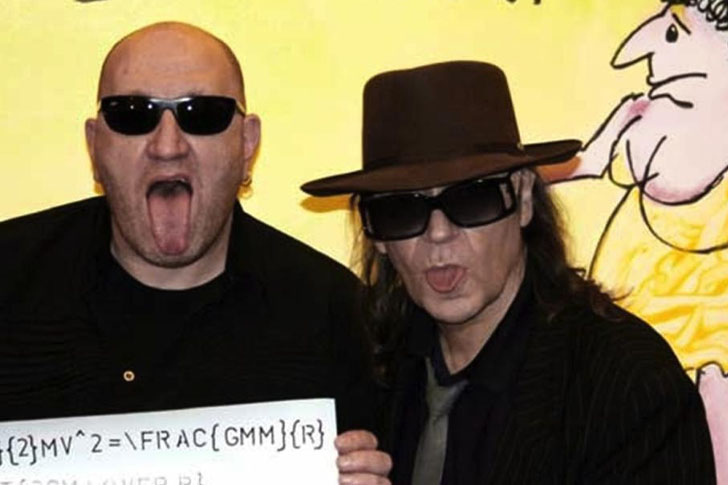 Eddy Kante wasn't only Udo Lindenberg's bodyguard as he is also a friend and confidante, and they even ended up working together in the entertainment scene. Mind you, thanks to Lindenberg, Kante got TV credits, appearing on Großstadtrevier, Bella Block and K11- Kommissare im Einsatz. He also recorded with his rock star boss, and together, they appeared in the music video for Ganz Anders.
However, because of Kante's book, they ended up 33 years of working together. He just laughed at Lindenberg when he was firing him, not thinking it was true at all. He couldn't imagine he could do it, knowing the singer had trusted him so badly. Kante had Lindenberg's personal belongings, and the latter didn't mind it at all. Sadly, their close bond ended and even resulted in a lawsuit for alleged outstanding wage payments, amounting to 563,000 Euros. Anyhow, after an out-of-court agreement, we all hope everything has now been settled between the two.
Name Undisclosed | Britney Spears' Bodyguard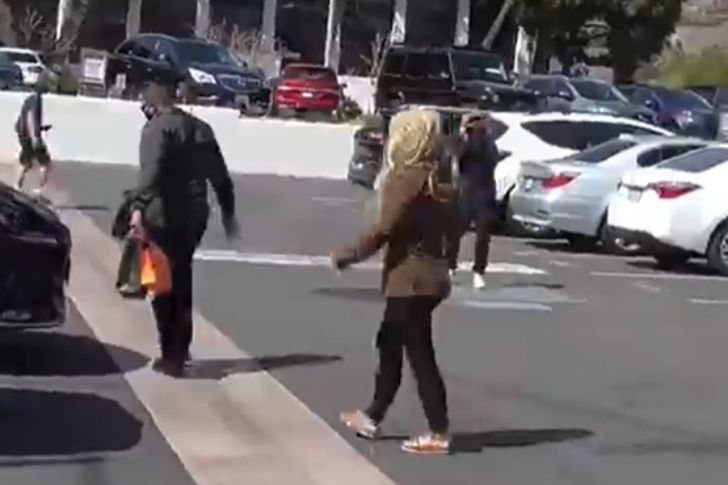 Another prominent name in the pop music genre, the American "Princess of Pop" Britney Spears made her first stint in showbiz when she joined the cast of the 1990s revival of the Mickey Mouse Club. Sadly, the show would be promptly canceled in 1996. That wouldn't be the end of Spears, however, judging from the fact that she has now become a household name in all things pop music. She would make her debut in 1999 with her album …Baby One More Time, which quite literally skyrocketed her fame.
Like any respectable celebrity who has earned a high degree of fame, she would later invest in her personal security. Her bodyguards have been seen time and time again, working towards the effort of keeping her security, but also as separate hands. Most recently, in April 2021, the pop star was spotted in public while she was shopping with her bodyguards in tow, carrying her newly bought clothes.
Emma Probert | Kate Middleton's Bodyguard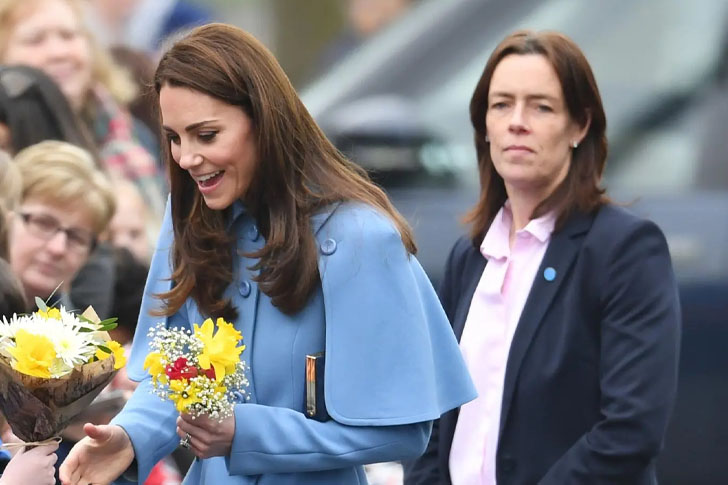 Emma Probert has been Kate Middleton's bodyguard for more than ten years. With over a decade of service, Queen Elizabeth II has now inducted her into the Royal Victorian Order in the Birthday Honours List. Probert was assigned to the Royal Protection Unit as the protection office of Prince William's wife in 2010.
At the time, the Cambridges were newly engaged. Probert's lengthy tenure had earned her the right to train other bodyguards of the royal family. In fact, when they were searching for Meghan Markle's protection officer, the new one was to be trained under Probert herself. It's already a norm for them that a new female bodyguard would learn all the necessary ropes from the veteran. The newly-hired personnel would be on a trial period with Probert to make sure it's the right person for the job. Sadly, no online classes could teach them what she could.
Young Hugh Jackman | Katy Perry's Bodyguard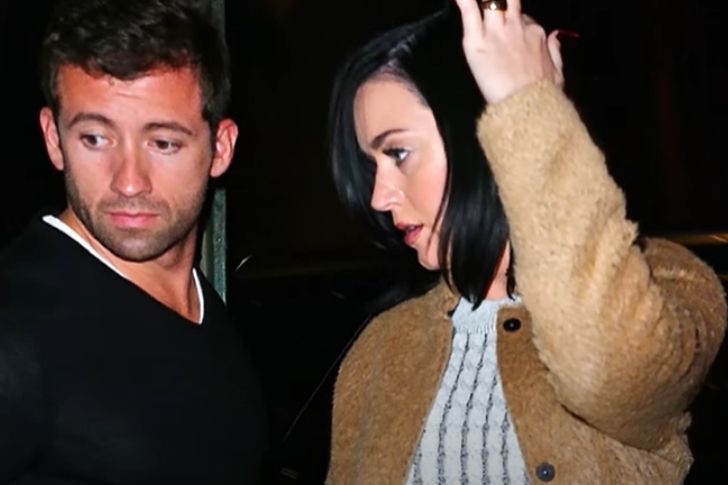 Have you seen Katy Perry's bodyguard? If not, you probably miss half of your life. If yes, then you surely know he looks like a young Hugh Jackman. Well, he will never get the name of "Young Hugh Jackman" for nothing. From his facial hair to his nose to expression, not to mention his heavily-built body, the bodyguard looks every inch like the Wolverine actor.
Though his real name is unrevealed, it looks like it isn't necessarily at all as long as we see his full good-looking glory. The Young Jackman should have credits for being the alpha male for always leading the way for Perry. He's always by her side, ready to protect his boss, whether she looks sporty wearing her pair of Mickey Mouse attire or a pizza onesie. Who wouldn't want to be guarded by this Young Hugh Jackman?
Name Unrevealed | Katie Holmes' Bodyguard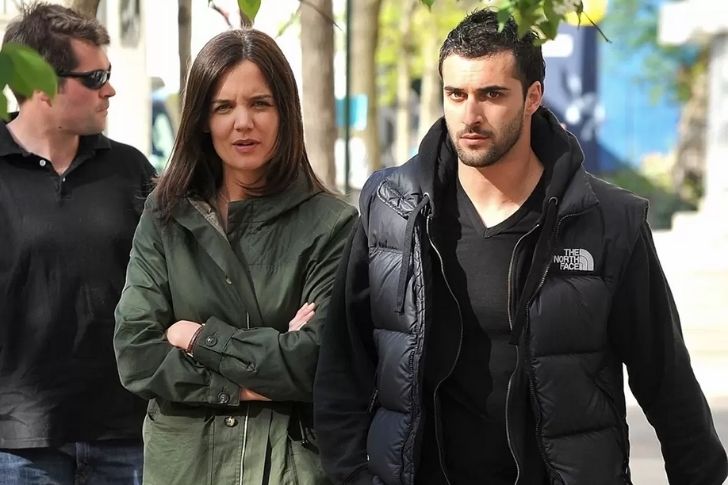 When Katie Holmes and Tom Cruise parted ways in 2012, the Dawson's Creek star changed all her personal bodyguards and driver. Why? The team she had before was all working for her former husband, and nobody wanted that set-up for sure. It was probably why Holmes hired a new set of people who would work for her. Spending her investment money for her and her child's safety was totally worth it.
Sadly, she might have also let go of this unnamed, good-looking bodyguard, who was always seen by her side in 2010. However, nobody knows if this guy is part of her old or new team. What we know is, he looks like every inch a celebrity; he can even be mistaken for one. He can even replace Cruise on the big screen with his good body and a pretty face.
Price | Cardi B's Bodyguard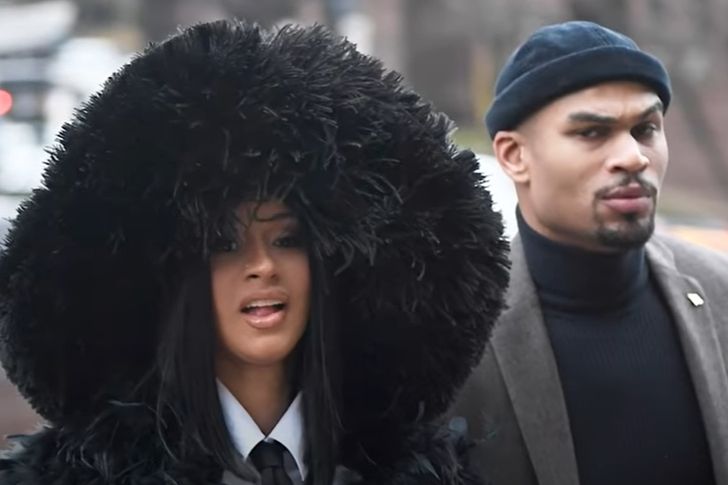 Cardi B didn't just stun everyone when she arrived at a court in Queens, New York with her lawyer. Her bodyguard named Price got everyone's attention, too. The good-looking guy is not only her security. He's also the singer's number one supporter, and it could be seen in his Instagram post, saying she's 100% deserving of God's plan for her life. Many people started following him on his social media accounts, and there, they saw his six-pack abs.
Not only that, but he's also a traveler and a food lover if he's not on duty. He also has a kid and is a doting dad, that's for sure, as seen in his snaps with his child. Aside from waiting to seeing him on Cardi B's side, fans now know where they can get more glimpses of Prince. He is just a click away.
Sebastien Jondeau | Karl Lagerfeld's Bodyguard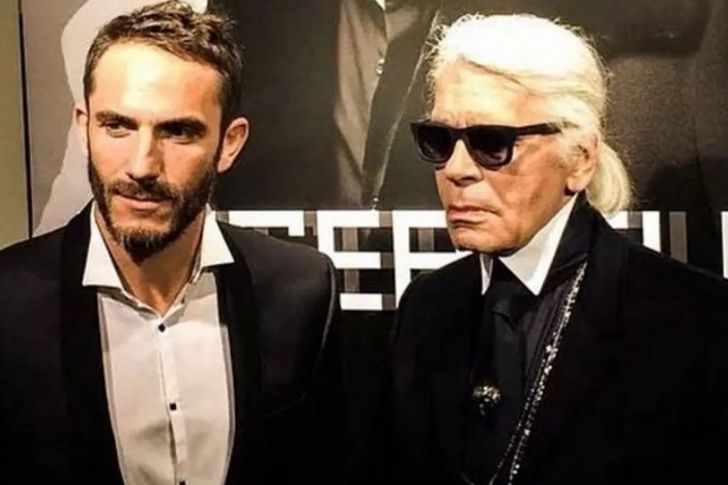 Sebastien Jondeau is not only known as the longtime bodyguard of the late Chanel creative director Karl Lagerfeld. He also gets credit for being handsome, not to mention one of the fashion designer's closest confidantes. In fact, he even wrote the book, Ça va, cher Karl? or What Is It, Dear Karl in English, a tell-all memoir that chronicles his close friendship with Lagerfeld.
Mind you, these two had worked together for more than 20 years, so probably a good friendship had blossomed between them. Jondeau first met Lagerfeld when he was 15. After that, he often became a part of his numerous Chanel runways. He also starred in Karl Lagerfeld Men's campaigns. With their close bond, he eventually became like a son to the famous artist. He now has his place in the fashion world as a contributor to Fendi, where Lagerfeld used to design ready-to-wear clothing.
Name Undisclosed | Mariah Carey's Bodyguard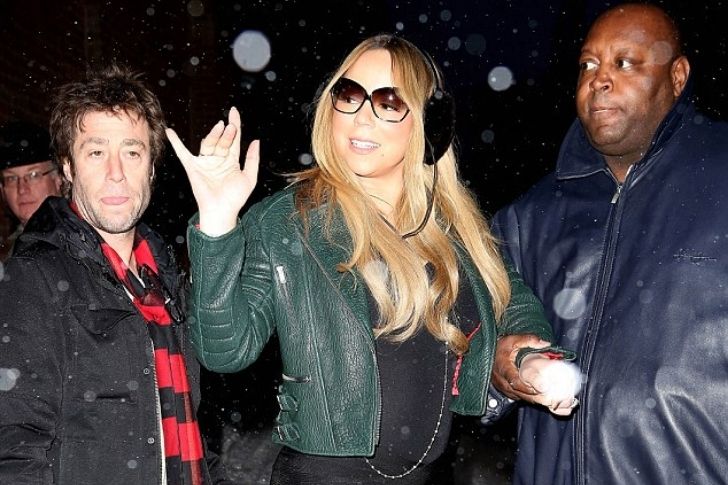 Who else would have a pair of sturdy-looking bodyguards other than the Songbird Supreme herself? Mariah Carey, also known as the Queen of Christmas, has continued to put out hit after hit songs ever since her debut in 1990 with her self-titled debut album. Seemingly not running out of gas, she continued to release albums such as Music Box, Merry Christmas, and Daydream in the next five years after her debut.
With an estimated net worth of $500 million, the 52-year-old singer made sure to invest in her own personal security detail. This can be seen in 2012, when the singer was seen shopping while on a visit to Aspen, Colorado, during Christmas Eve. Wearing high heels, which are definitely not suitable for the frozen brick floors, she was flanked by both of her bodyguards, one of whom was holding her by hand in an effort to not let the singer slip.
Names Unrevealed | Jason Momoa's Bodyguards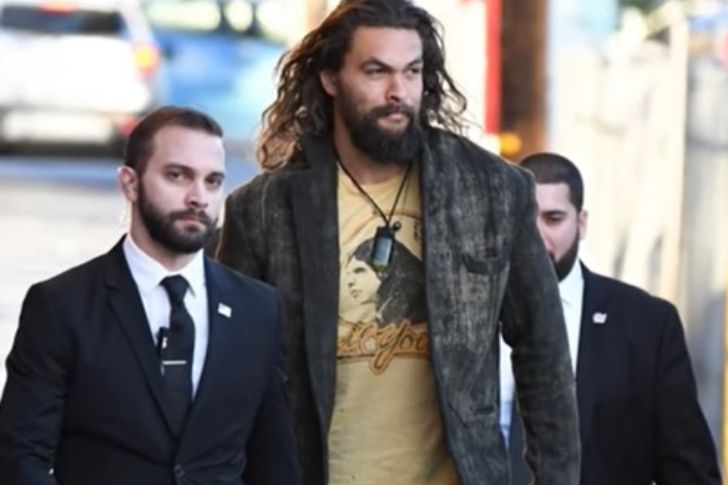 You probably know who Jason Momoa is and how huge he is. The guy is 6'4" tall, weighs about 230 pounds, and is heavily built like a bodyguard. Well, though he can protect and defend himself alone, the Game of Thrones star indeed has a bodyguard—not just one but two! In a meme-worthy, viral photo of Momoa in between two-suited guys. The whole world assumed they were his bodyguards, but it also looked like he was the one guarding his security.
No offense to those two good-looking guys, they are surely doing their job to protect Momoa, but the actor himself looks thicker than the two of them combined. These two probably feel safer when Momoa is around. In fact, the Aqua-Man star looks like he can be a bodyguard himself when he's not busy acting. He can add this to his long list of credits, if ever.
Greg Dent | Taylor Swift's Bodyguards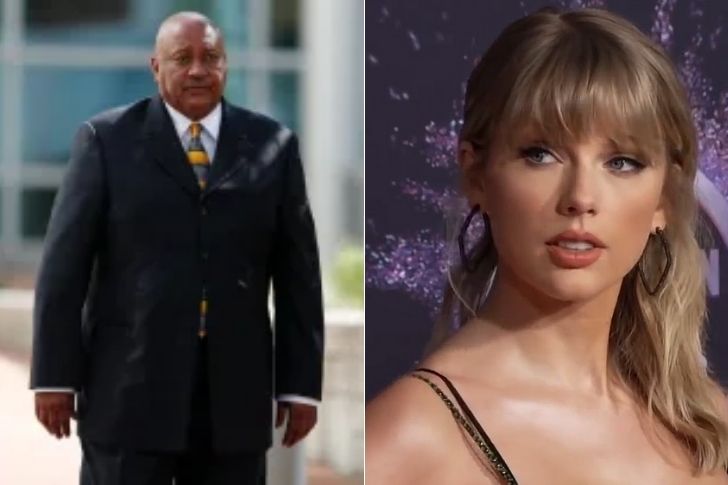 If there's one celebrity who badly needs a bodyguard, it's Taylor Swift. Why? Her bodyguard himself, Gren Dent, reveals the pop giant is too friendly with her fans; they can easily take advantage of her. He described the famous hitmaker for being so devoted to her fans, and it was already too much. Swift would stop for them in any circumstances, so there was a time when Dent had to testify in court against a man who went over being too friendly with the singer.
In front of the accused's attorney, he proved he's the best bodyguard a celebrity could have. He didn't just stand by her side but bravely defended his boss amid the questioning. It looks like Dent is someone who will always be ready to come to Swift's rescue, whether in a street fight or an argument in the high court.
Unnamed Group | Tekashi 6ix9ine's Bodyguards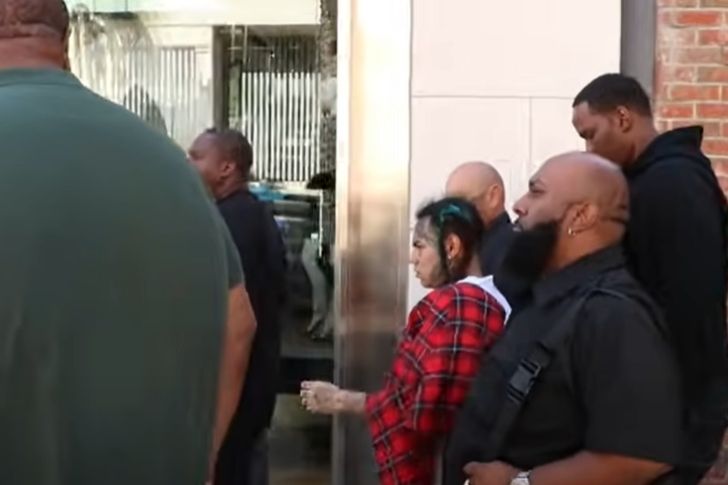 If Floyd Mayweather Jr. has about ten bodyguards, Tekashi 6ix9ine has 22! Yep, you've read that right! After serving his sentence, thanks to his good lawyer, the troubled rapper wanted to roam around the streets with a bunch of security personnel. Tekashi 6ix9ine wanted to be sure of his safety, so he took all the necessary precautions to avoid being targeted on his back and other possible threats.
In an interview, the rapper said he planned to go around the Big Apple surrounded by a group of armed guards, just like former President Donald Trump. Mind you, his 22 security personnel were all retired law enforcement officers. In addition to his bodyguards, he also had five bulletproof SUV-like vehicles that would be with him whenever he would drive around town. Despite these heavily-guarded precautions, Tekashi 6ix9ine stressed that he wasn't scared to be out in the open.
Mark Chinapen | Britney Spears' Bodyguard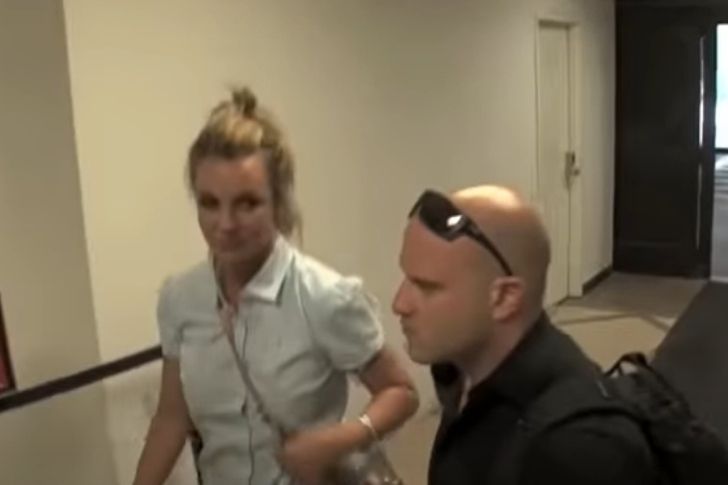 Amid the many controversies and accusations surrounding Britney Spears' relationship with her bodyguards, one comes to light to defend the Pop Princess. Mark Chinapen has slammed all the negative allegations thrown against the now-39-year-old singer back in the early 2010s. In his time with the singer-songwriter between 2007 and 2008, Chinapen revealed he had never seen anything she did in a negative sense.
If there's an issue that involved her or her kids, they would tell her or the authorities. However, nothing like that happened. Everything was normal, from their work to her treatment of them. Spears would go to Starbucks, lunch, drive, shop, buy clothes, and go to different events, probably with a credit card in hand. Chinapen added that the singer was someone who liked to do things on her own, so she didn't ask for security 24/7, just someone who would assist her when needed.
Name Undisclosed | Kylie Minogue's Bodyguard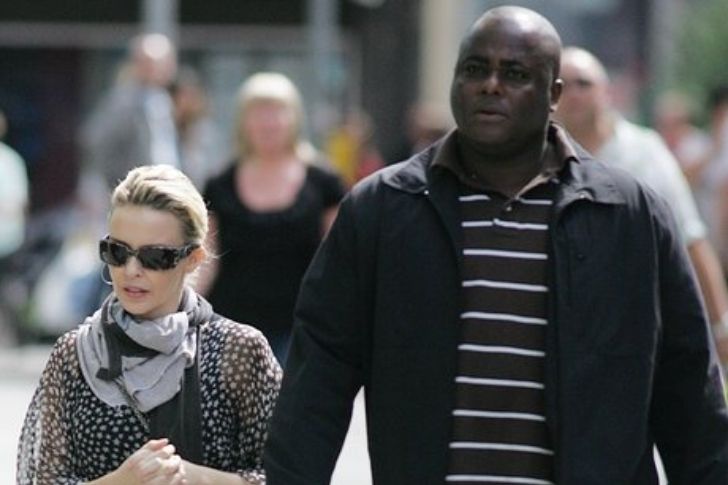 You may know her as one of the best-selling female Australian artists of all time, having sold 70 million records worldwide. Australian singer Kylie Minogue is undoubtedly a pop icon. Dubbed by the European press as the Princess of Pop, most likely in reference to her fellow pop star, Madonna, who's known as the Queen of Pop. Due to her immense success, she now possesses a net worth of $109 million, so it's only a given that she would make an investment into getting a bodyguard.
The pop star has had a reputation for being ultra-private, be it her relationships, house, vacations, and even bodyguards! With that in mind, it doesn't come as a surprise that little is known about her bodyguards. Not even his name, what is known, however, is the bodyguard's obviously hulking physique. Standing over two heads taller than the Australian star, it's safe to assume that she is in good hands.
Name Undisclosed | Jennifer Anniston's Bodyguard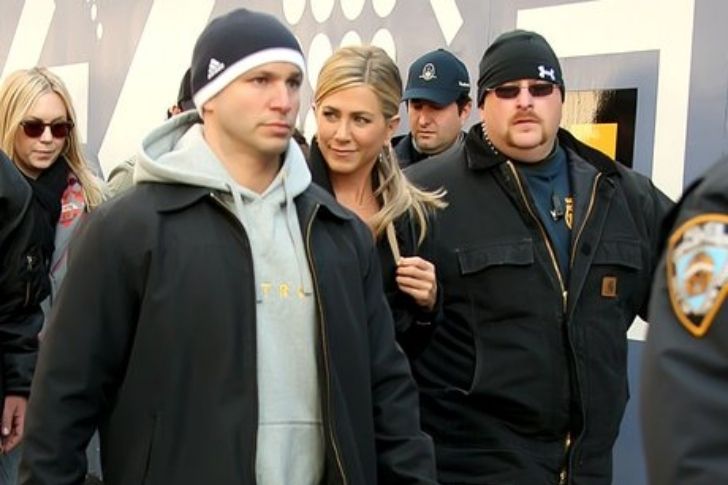 Jennifer Aniston is unquestionably one of the most loved Hollywood actresses in the world. She rose to prominence after starring as Rachel in the famous American television sitcom Friends. The actress has been adored since she first appeared on television. She now has a global fan following millions who continue to grow in numbers, which is unsurprising given her incredible degree of talent as an actress. The actress is well known for her superb acting abilities and heartfelt language delivery.
Let's just say neither of Aniston's bodyguards is someone we'd want to mess with. These two colossi appear to belong on a football field as defensive linemen, but they're probably more interested in defending beautiful women. They seem to be up to the task, and the solemn expressions on their faces indicate that they take their work seriously. With her trusted entourage by her side, Aniston appears fully at ease.
Patrick O'Brien | Cheryl Cole's Bodyguard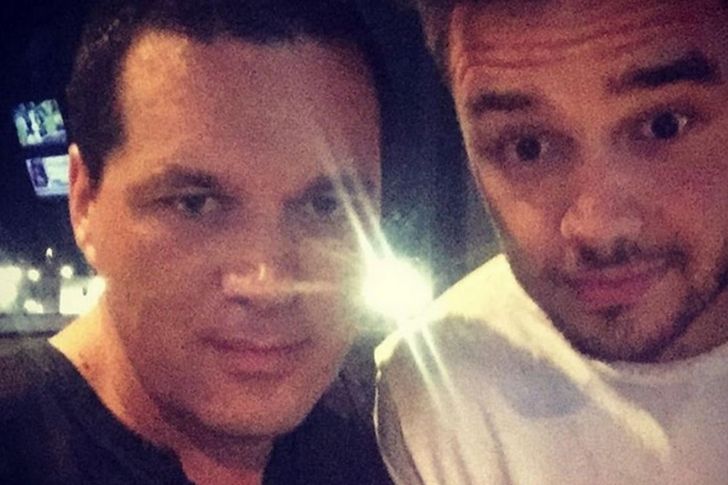 Cheryl Cole and Liam Payne were one of the most well-known couples in the world, so it's only natural that they would prioritize their safety. The former on-again, off-again pair was known for making the most of extravagant events. They would also enlist the help of Irish bodyguard Patrick O'Brien to keep fans away so they could enjoy themselves.
O'Brien, a former bouncer at Lillie's Bordello in Dublin, is now working full-time with Payne after initially working with him while in One Direction. Payne and Cole's relationship drew much attention and more than its fair share of suspicions. They formally split in July of 2018, although they still have a lot of affection for one other as a family. Despite their high-profile relationship and subsequent breakup, it appears that they are doing the best they can for themselves and their kid, making sure to provide him with home security while having a great deal of respect, care, and love for one another.
"JB" | Kristen Stewart's Bodyguard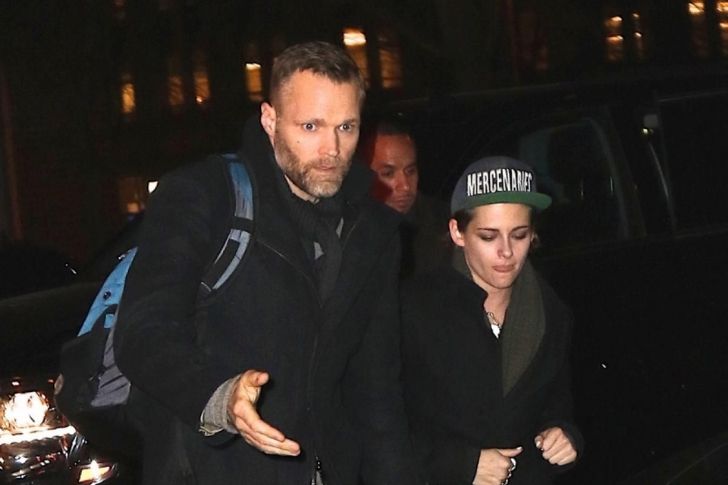 Kristen Stewart's bodyguard is so gorgeous that there is a Facebook page dedicated to his good looks (Team Hot Bodyguard or Team HBG), which completely has nothing to do with his professional expertise. Over the years, the stud has been seen guarding numerous celebrities, but he is best known for following our favorite Twilight actress. The HBG has been quite the sensation since he was first seen with Stewart at the  Eclipse premiere, and girls all over the world were raving over him.
When photographers are looking for the actress, they sometimes end up with a photo of her bodyguard instead. Fans liked seeing her bodyguard strike a pose just several feet away from her on the red carpet, in the car, at airports, and more. Unfortunately for them, HBG doesn't appear to appreciate being in the spotlight despite the degree of publicity that comes with his job. He's hard to find on social media, perhaps because he's too busy being a full-time bodyguard.
Mark Billingham | Angelina Jolie's Bodyguard
Being an A-list celebrity has its benefits, but it also has its cons. Living in the limelight may be draining, and for some celebrities, it can even be hazardous. Credits to Brad Pitt and Angelina Jolie's former bodyguard, Mark Billingham, for ensuring the safety of their huge family. He worked as a Hollywood bodyguard for many years, protecting a number of celebrities. Brad Pitt and Angelina Jolie were two of his most prominent clientele.
The famous couple had six children together when they were married. It's impossible to keep their children out of the spotlight, given their high-profile lives. That, of course, means there's a greater chance of danger. The paparazzi hounded the family vigorously, making them into a tabloid staple, which meant that the faces of all six children became instantly identifiable to people all over the world. Having bodyguards on hand such as Billingham keep possible threats at bay is likely one of several safeguards taken by both parents to ensure their children's protection.
Name Undisclosed | Amber Rose's Bodyguard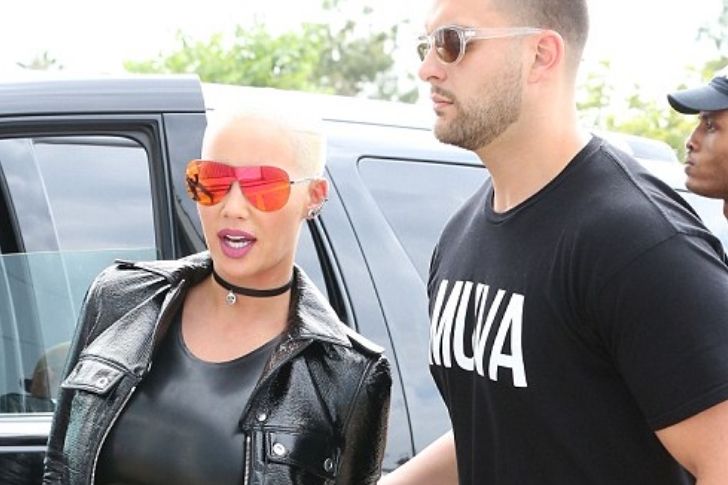 After an intruder came in and lingered for four hours as she slept upstairs in 2017, Amber Rose opted to bring a bodyguard with her anytime she left her house. Together with an assistant and bodyguard, the model accompanied her son, Sebastian, to Universal Studios for a day of pleasure, probably to forget about the turmoil from the past.
Rose, her mother, her son, her assistant, and her bodyguards were all sleeping in the residence, but no one heard the intruder. She didn't notice the shattered window in the kitchen until the afternoon and checked the camera tape before calling the police. That scary incident only confirmed that a bodyguard was an essential investment for her. Rose's bodyguard may appear to be "too free with his hand" these days, but he's simply doing his job. If wrapping his hand around Rose's waist is OK for her, it should be fine for us as well, as she needs all the protection she can get. After all, he gets the job done and appears to be capable of causing havoc if necessary.
Miguel | Shakira's Bodyguard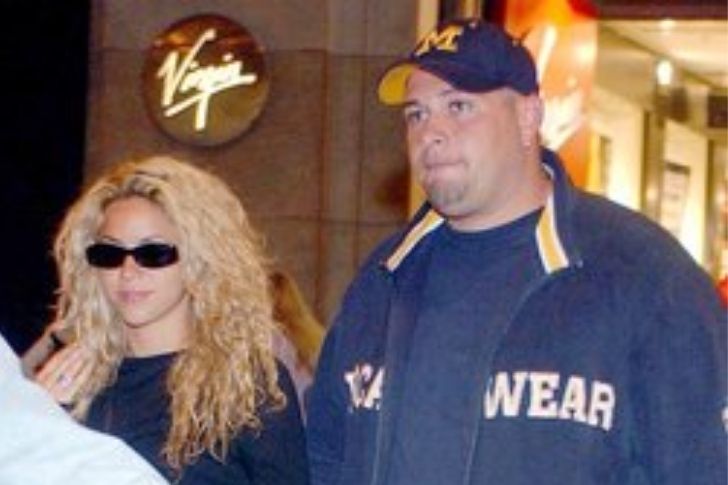 Shakira is a Colombian singer and songwriter, who previously made a name for herself in Latin Music. Dubbed the "Queen of Latin Music", she made her debut at the tender age of 13 for Sony Music Colombia, releasing her first two albums Magia and Peligro, both of which were considered commercial failures. She later earned a high degree of fame for writing and singing the official 2010 FIFA World Cup song, Waka Waka (This Time for Africa).
However, she would then rise to prominence upon releasing her third and fourth albums, Pies Descalzos and Dónde Están los Ladrones? Later on, she would also release her fifth album in 2001, Laundry Service, which was recorded in English. Needless to say, these would serve as the foundation of her future career, which would continue to bring her success. To serve as her security, she employed Miguel, her hulking personal bodyguard who previously worked as a bouncer in Brooklyn, New York.
Name Undisclosed | Geri Halliwell's Bodyguard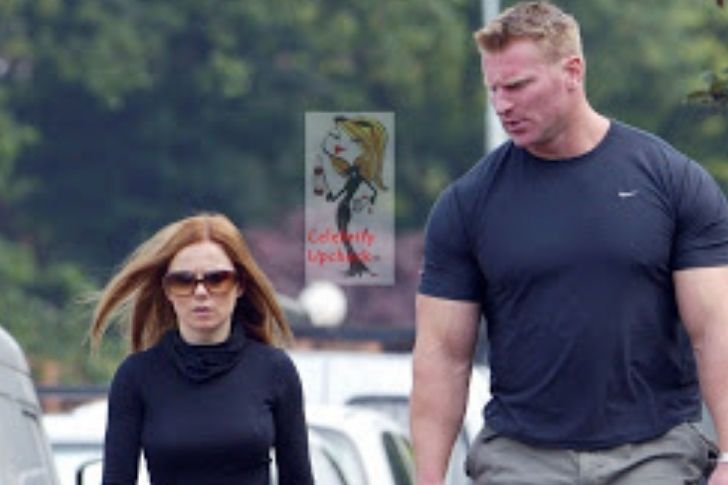 Known worldwide as Ginger Spice in the Spice Girls, the best-selling girl group worldwide, Geri Halliwell is undoubtedly a pop icon. She also holds the credit for the term 'girl power' within the group, later popularizing it within their own fanbase. After she launched a solo career in 1999, she would be met with widespread success, no doubt due to her immense talent.
With her success both in her time with the Spice Girls and her solo career, it would only be a matter of time until the singer hired her very own security personnel. When she did, she surely didn't disappoint, as the singer was seen in 2007 with her humungous 6'5" personal bodyguard and trainer who towered over the 5'2" singer. At the time, she was often seen stepping out with her bodyguard and trainer, whose name is undisclosed, and jogging around at North London park.
Pascal Duvier | Kim Kardashian's Bodyguard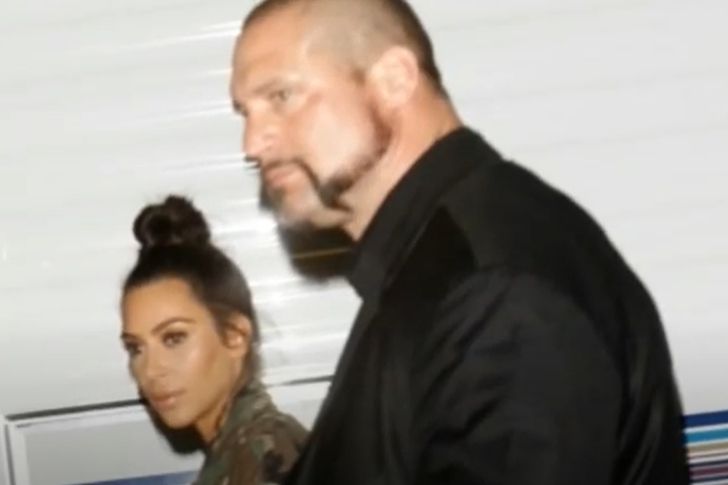 A prominent member of the illustrious Kardashian-Jenner clan, Kim Kardashian was often seen with her former bodyguard Pascal Duvier in public. The mother of four and founder of the luxury makeup brand KKW Beauty has a net worth of $1 billion, clearly trumping all the other celebs on this list in terms of financial prowess. With that in mind, her investment into her personal security detail isn't really a surprise. Her longtime bodyguard of choice, Pascal Duvier, had previously proven himself reliable time and time again.
This can be seen during the Keeping Up With The Kardashians star's Paris visit in September 2016, when the infamous self-proclaimed prankster Vitalii Sediuk lunged at the Kardashian's derriere. The then-bodyguard Duvier quickly responded by tackling Sediuk, who was promptly detained. Six days before the incident, Sediuk also targeted model Gigi Hadid. Duvier, who managed to stop the same thing from happening to her employer, earned plenty of praise from the media.
Name Undisclosed | Christina Aguilera's Bodyguard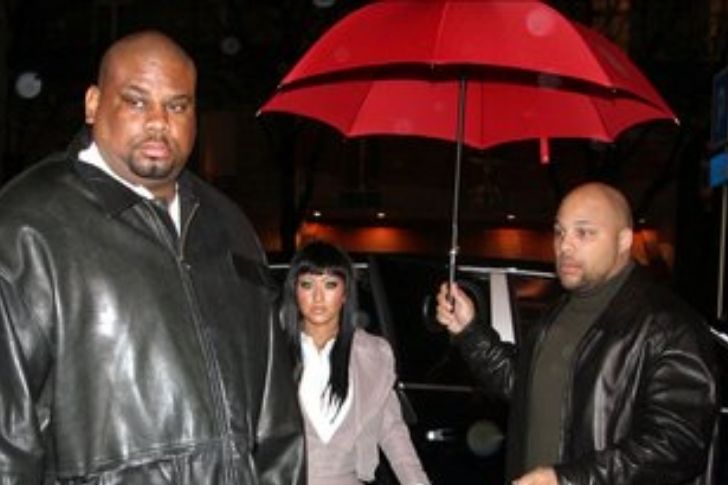 Known for employing one of the largest bodyguards in the celebrity world, the Mickey Mouse Club star Christina Aguilera clearly has her priorities straight. The bodyguard in question, although his name is unknown, undoubtedly has a huge credit in the star's safety. Being the recipient of five Grammy Awards, one Latin Grammy Award, and most notably, her very own star on the Hollywood Walk of Fame, the star's fame is pretty much set in stone.
With fame comes fans, and sometimes, trouble. However, standing almost two times the actress's height, surely most assailants wouldn't pose a threat for her bodyguard. So far, he has been doing an incredible job, judging from the fact that the actress and singer has never made headlines due to any incident. Now, Aguilera lives in Beverly Hills alongside her children Max Liron Bratman and Summer Rain Rutler, both of whom the bodyguard, presumably, also protects.
Basil Stephens | Madonna's Bodyguard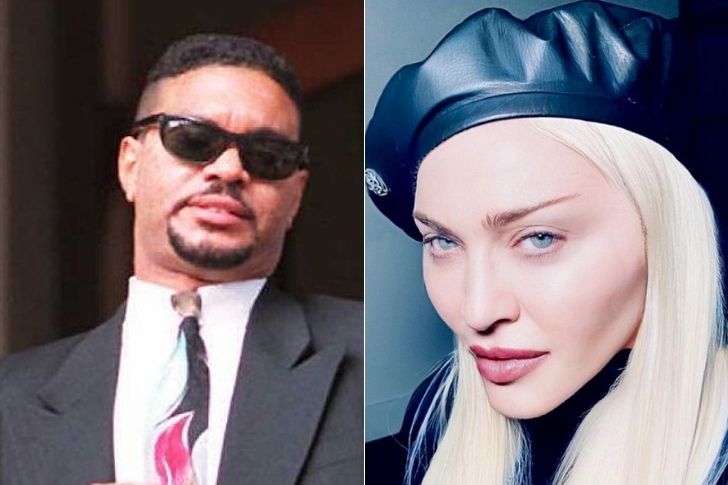 The Queen of Pop Madonna is responsible for hit songs such as True Blue, Ray of Light, and Confessions on a Dance Floor. Ever since her self-titled debut album came out in 1983, she became a pop culture icon and has remained as such. It doesn't come as a surprise that fans, both good and bad, have constantly flocked the superstar.
This is where her security details come in, as, over the years, the Body of Evidence star has gotten a reputation for having a large set of bodyguards. This was a necessary precaution, as in 1996, the star's stalker Robert Dewey Hoskins broke into her Hollywood Hills estate. Previously threatening to harm the star and her security details, the stalker was stopped by Basil Stephens, her bodyguard. The incident made headlines back in early January 1996, but thankfully, Madonna herself, as well as her bodyguards were unharmed.
You've Reached The End